I'm still making my way through a backlog of pictures. These were taken last month.
I'm looking at a new section of the Enterprise Trail in Clovis. I previously looked at it before here.
Construction happened very quickly, but it's a very odd trail. Goes absolutely nowhere. In this map I showed before, the green was the existing, and the orange is new.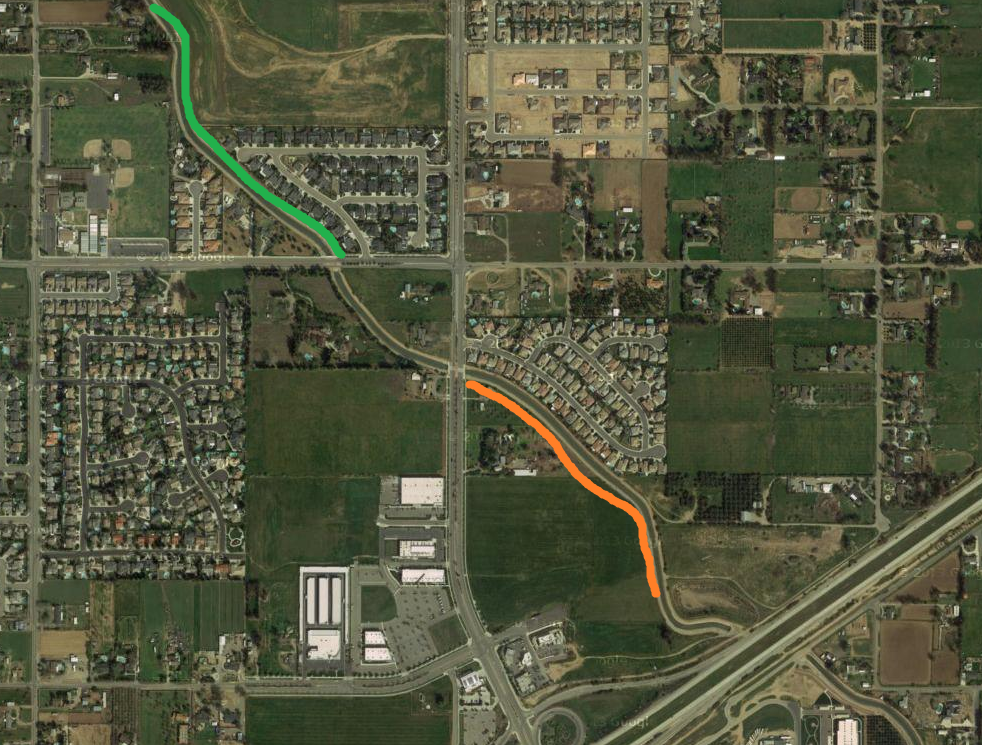 There was one modification, a section of trail was built from the end of
the orange line to the west, where the road dead ends. Thats a shopping
center with a Mcdonalds, Starbucks, etc. I believe that section is temporary.
We start at that little shopping thing, looking west. It's just a sidewalk.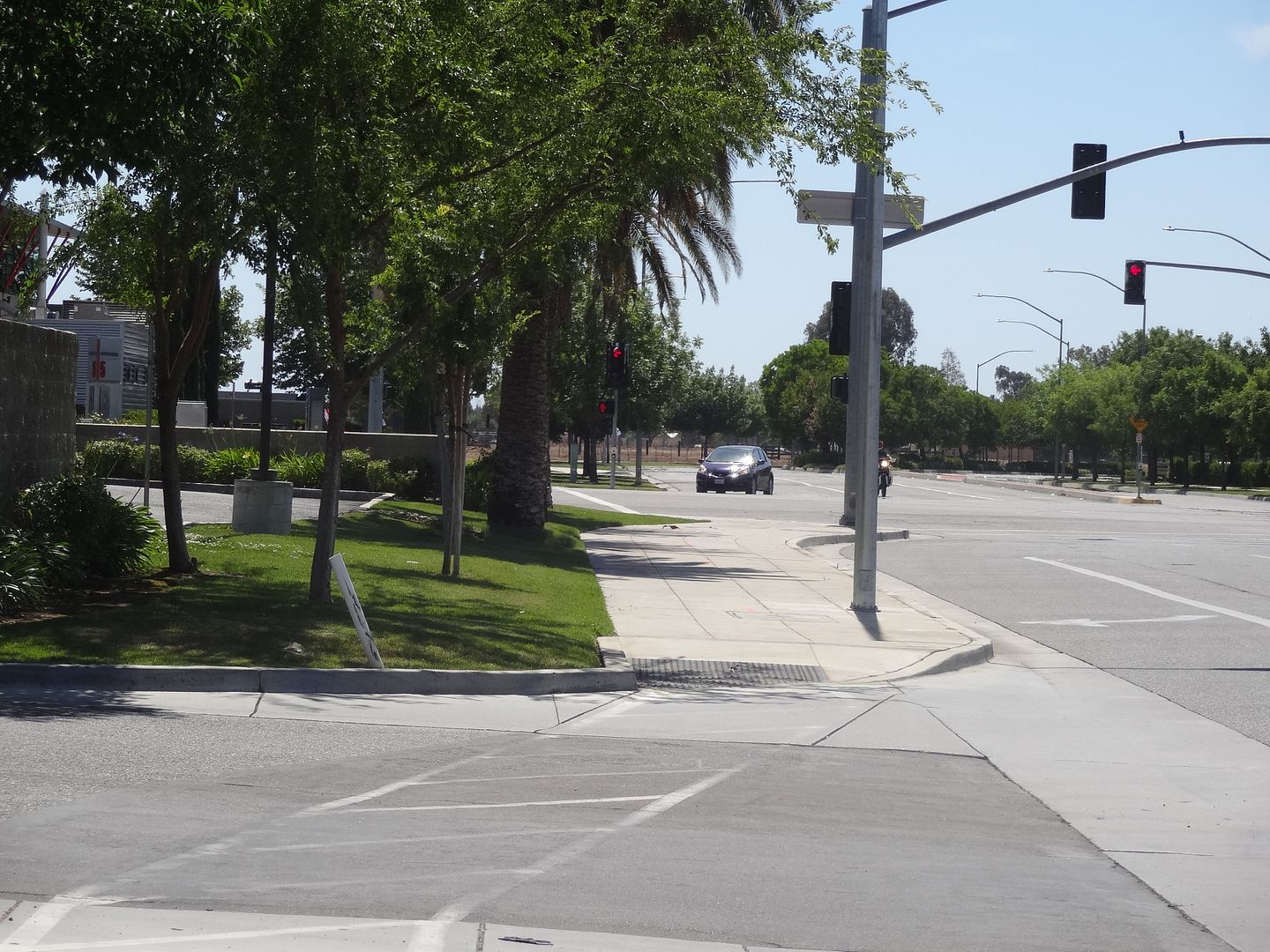 A 180 turn and it looks like a trail, this was built when the shopping was.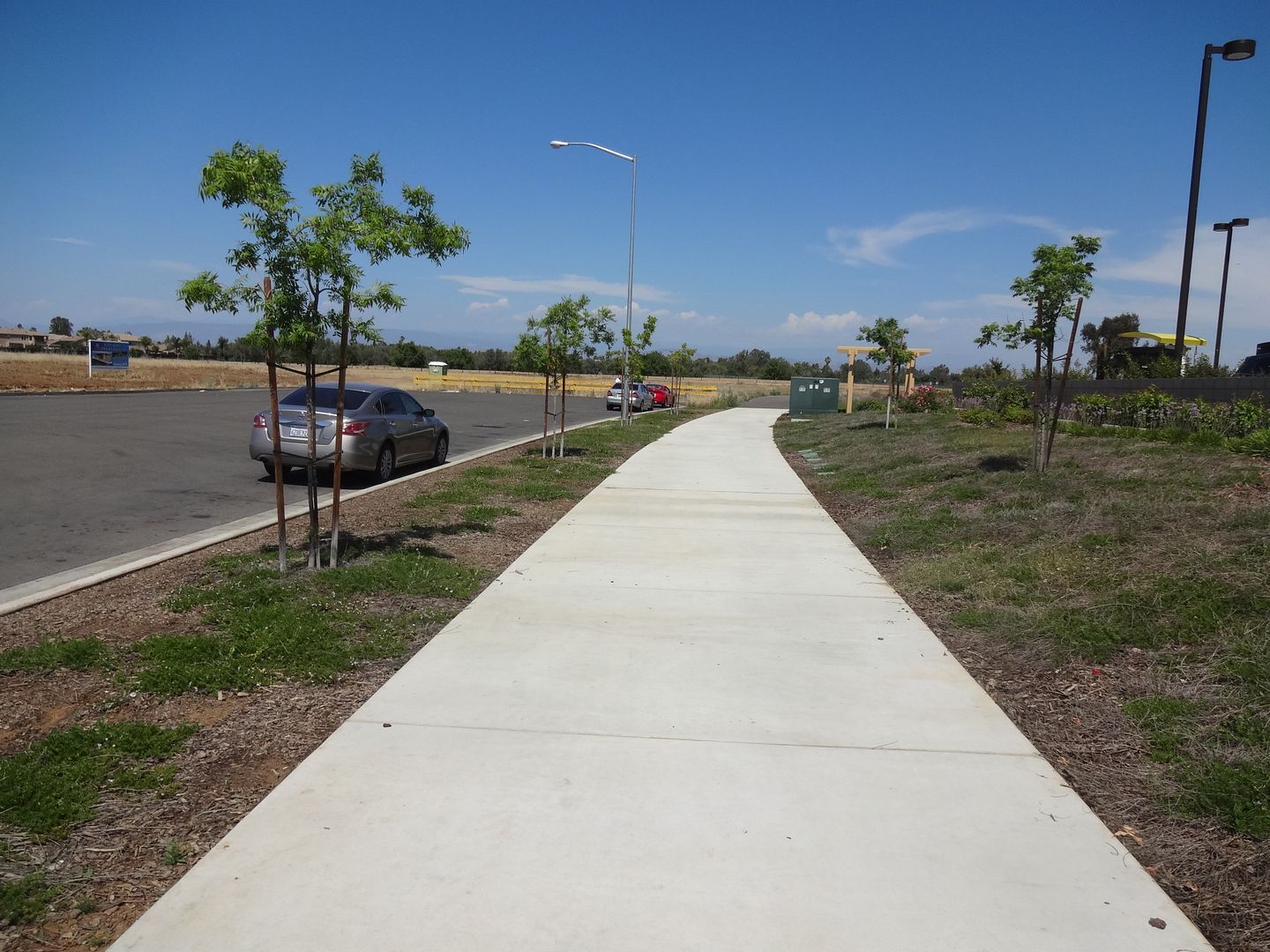 Looking back again, an extremely unfriendly crossing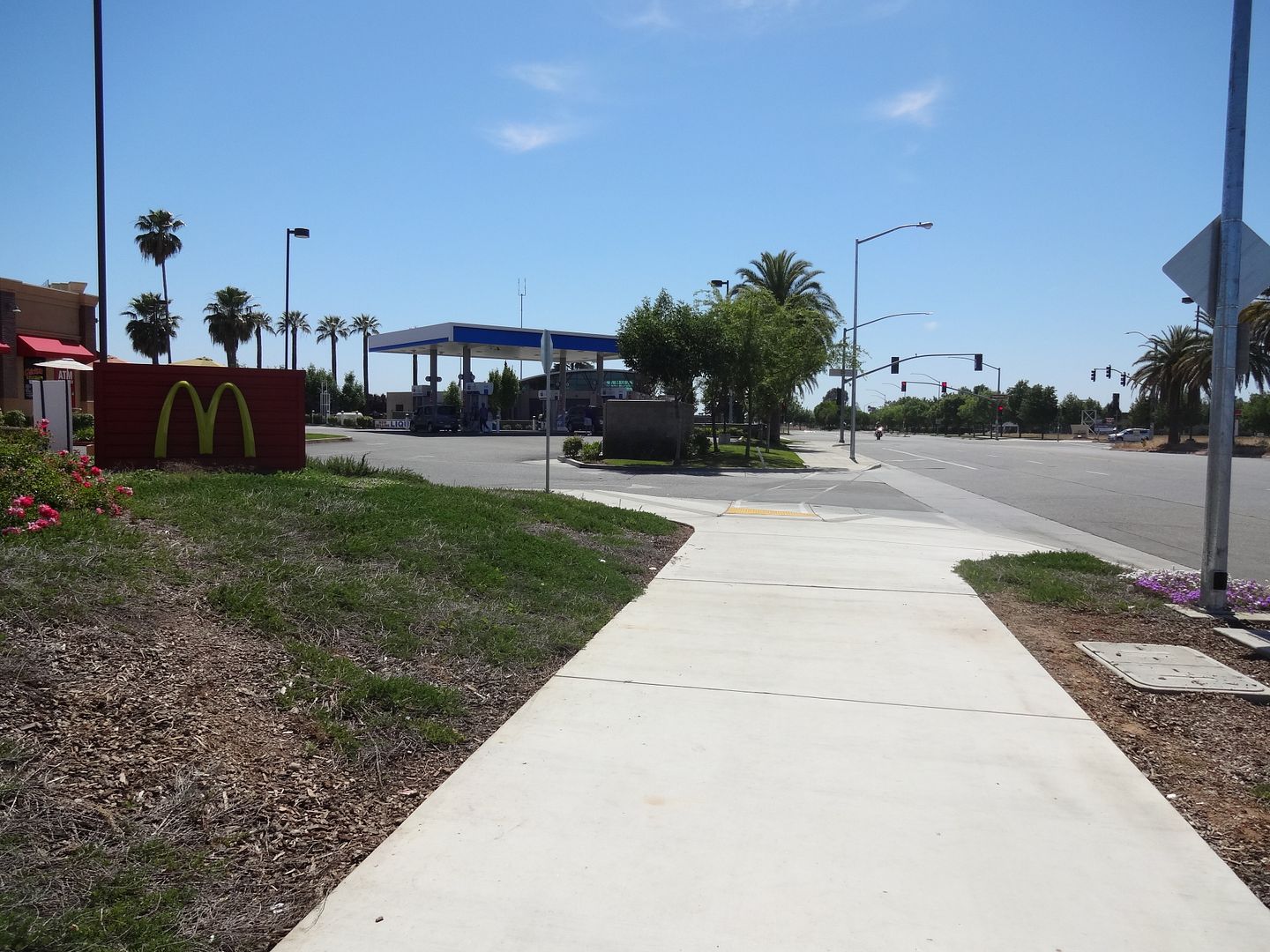 Looking from above, you'll note the dismal connectivity to the shops.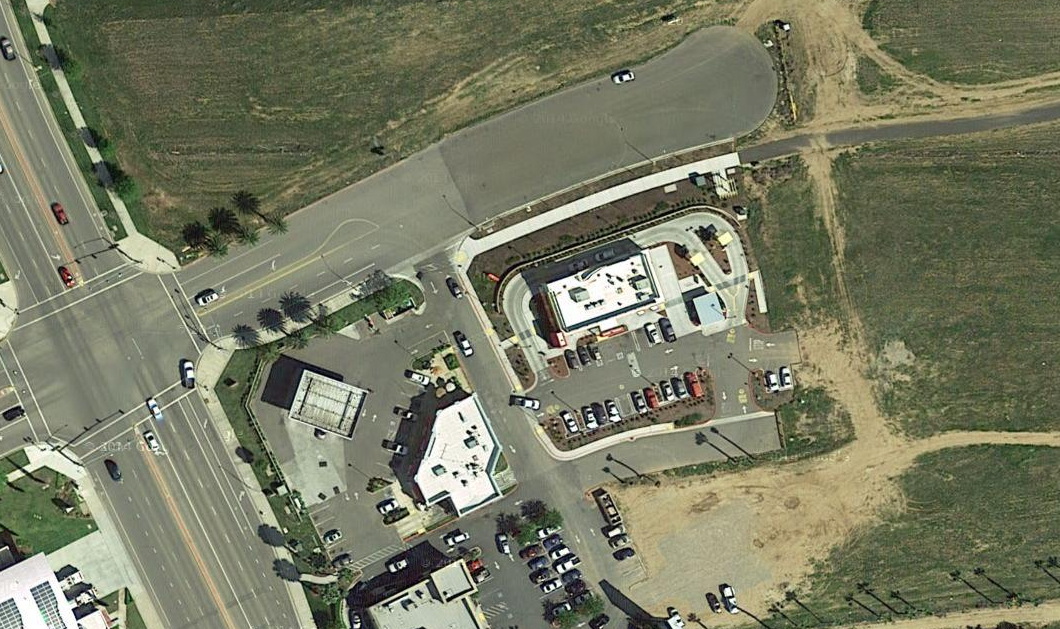 This thing was built, and it looks very useless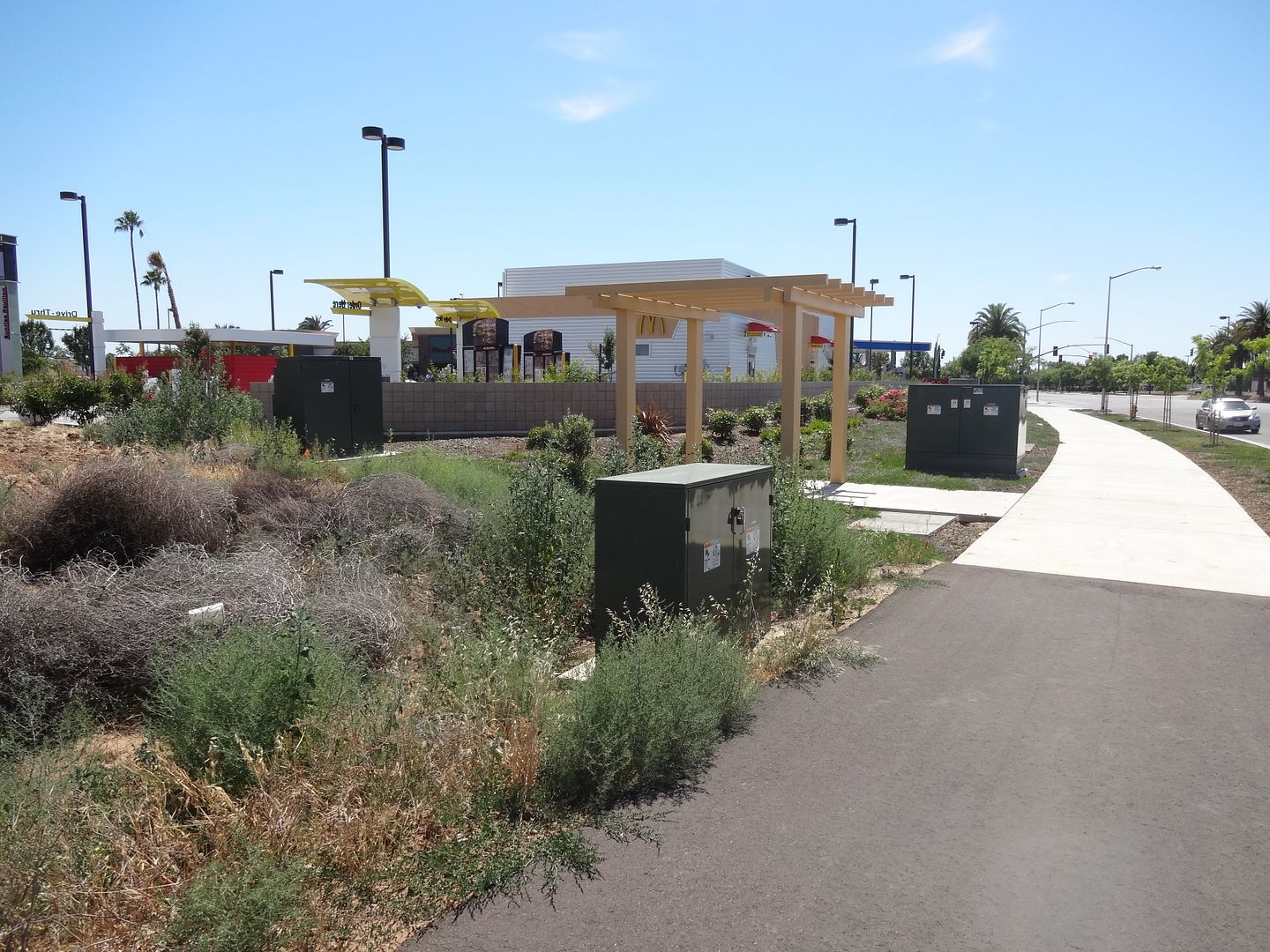 Onto the trail then.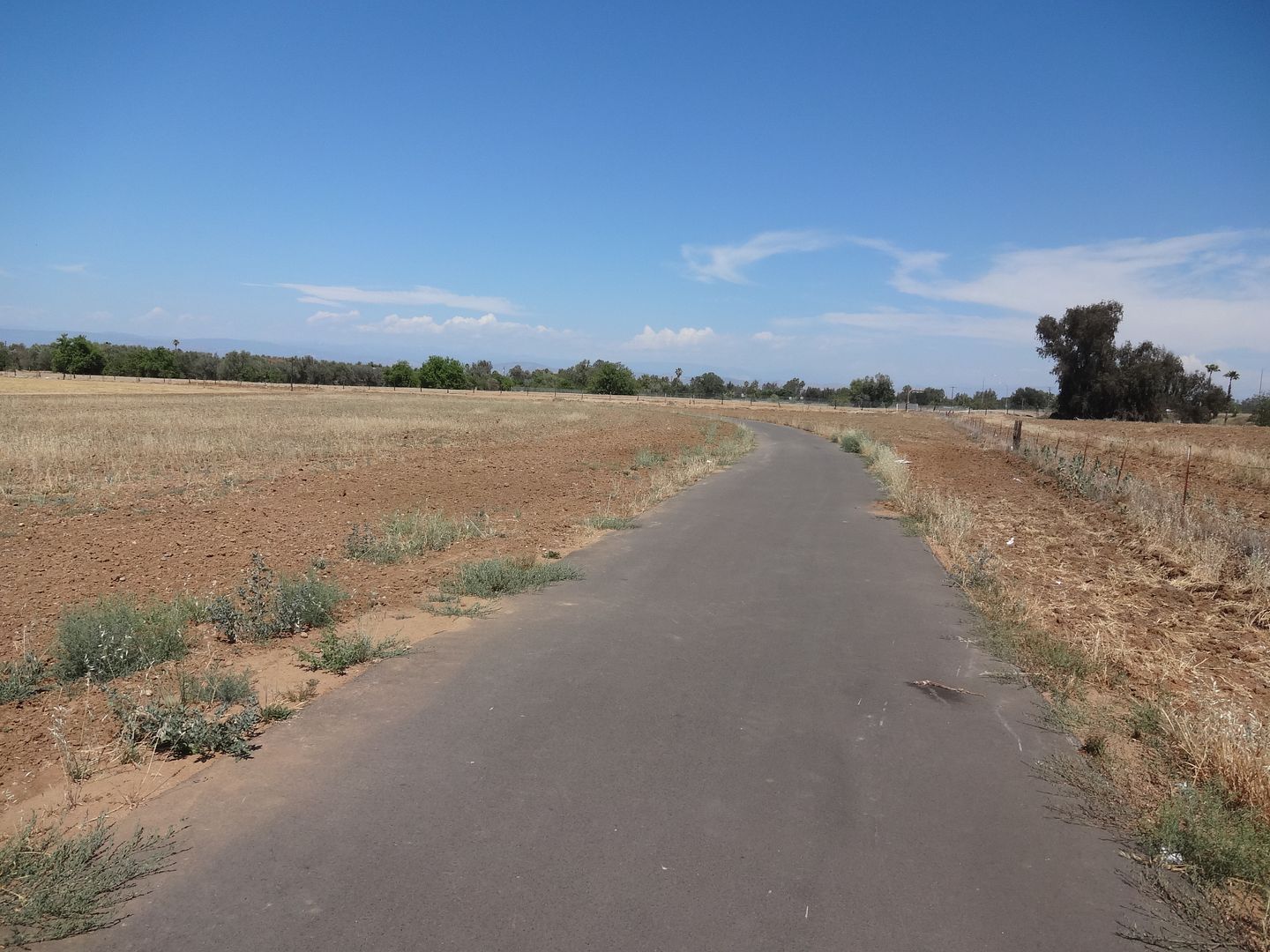 Freeway 168 off to the side. Why on earth wasn't the planned trail crossing built from day 1?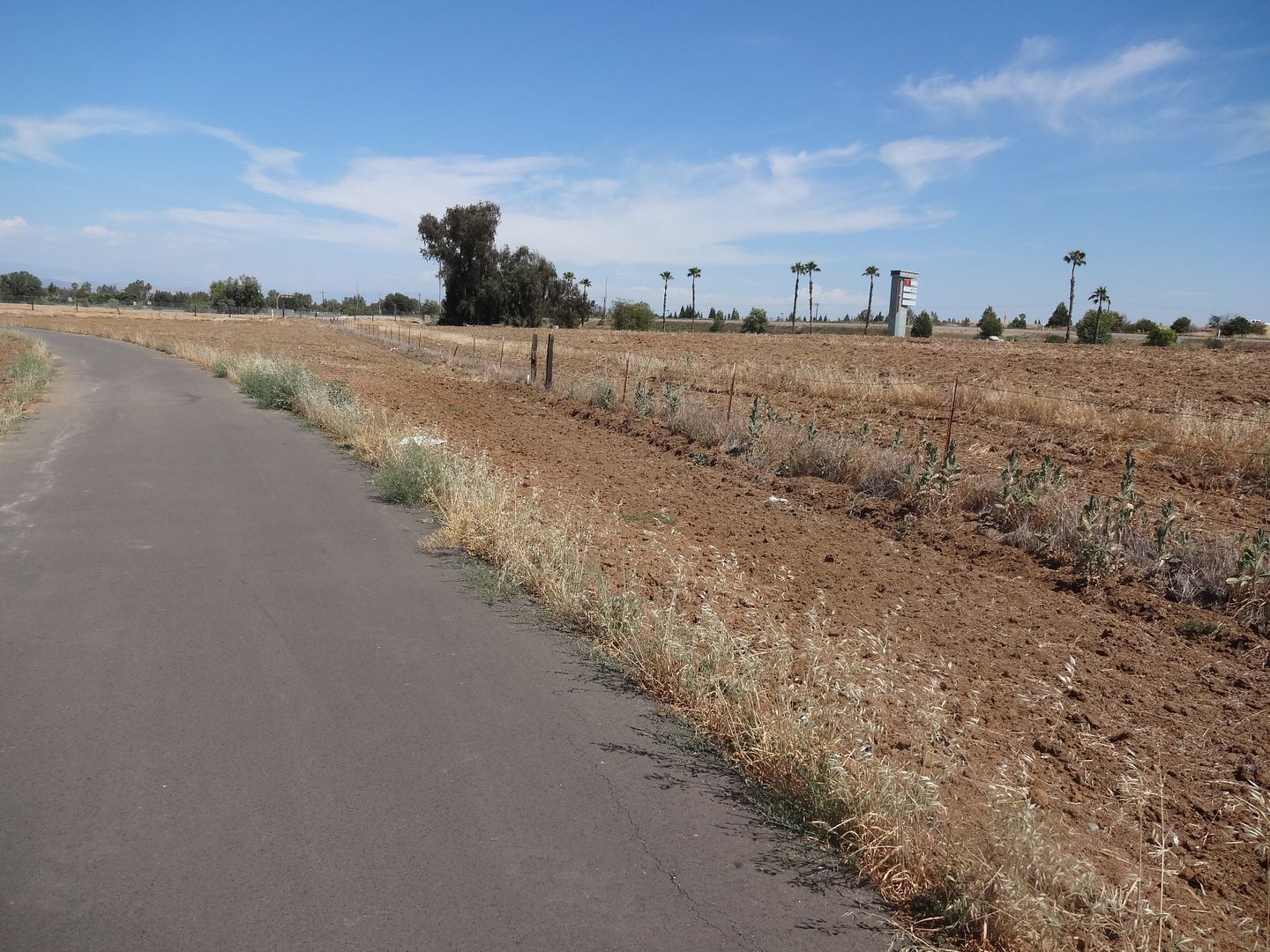 Here is where what I think is the temporary connection meets what I think is permanent. Why? Because this section we just saw will run next to the road, so it will probably be made with concrete once the road goes in. The section off to the left will probably stay asphalt. I think it's permanent because they installed lights – which surprised me.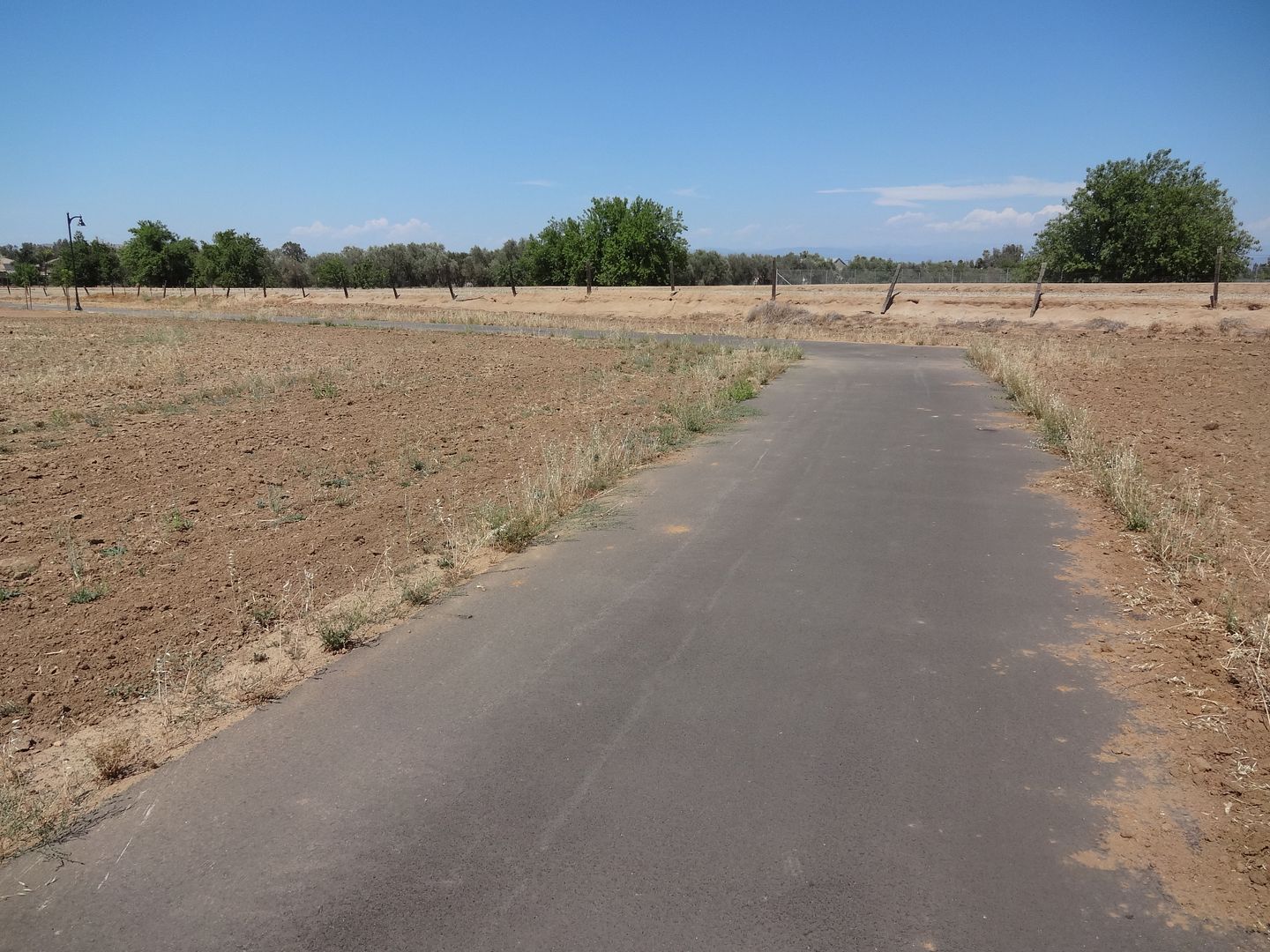 Only the lights and trees hint at any difference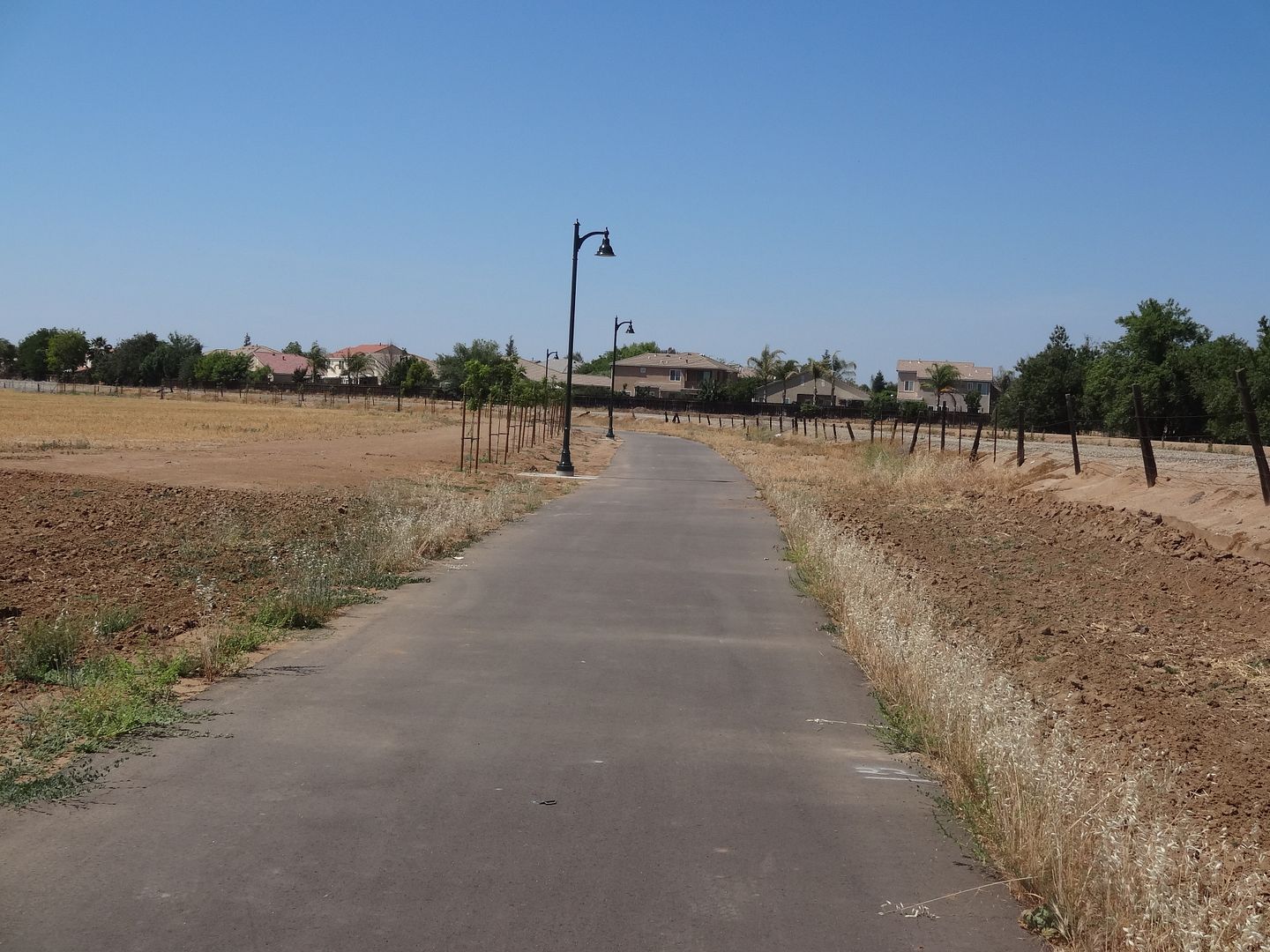 Looking back at the shopping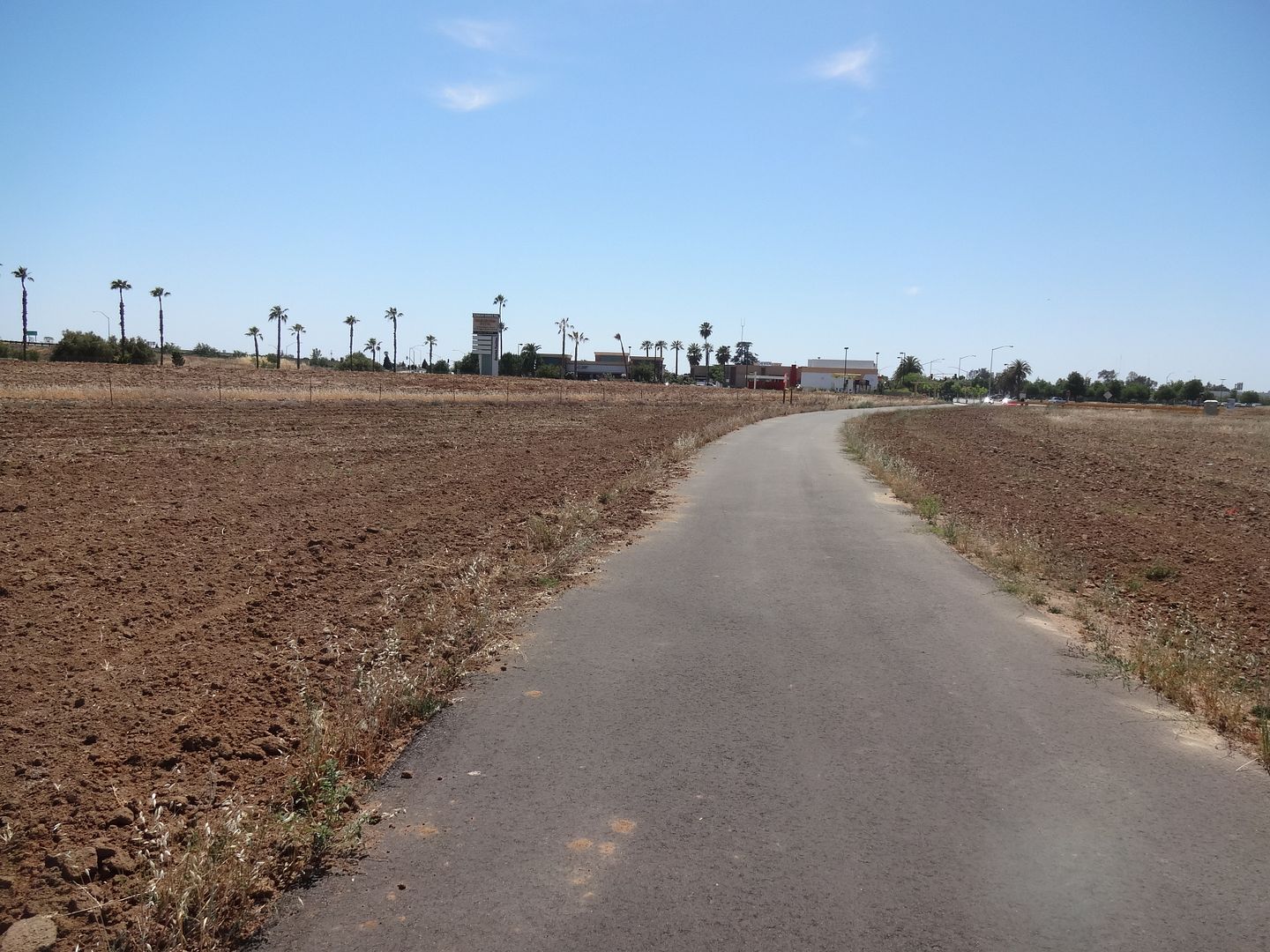 Looking back at the highway, one day this will continue straight over or under the highway, to the hospital
Moving on then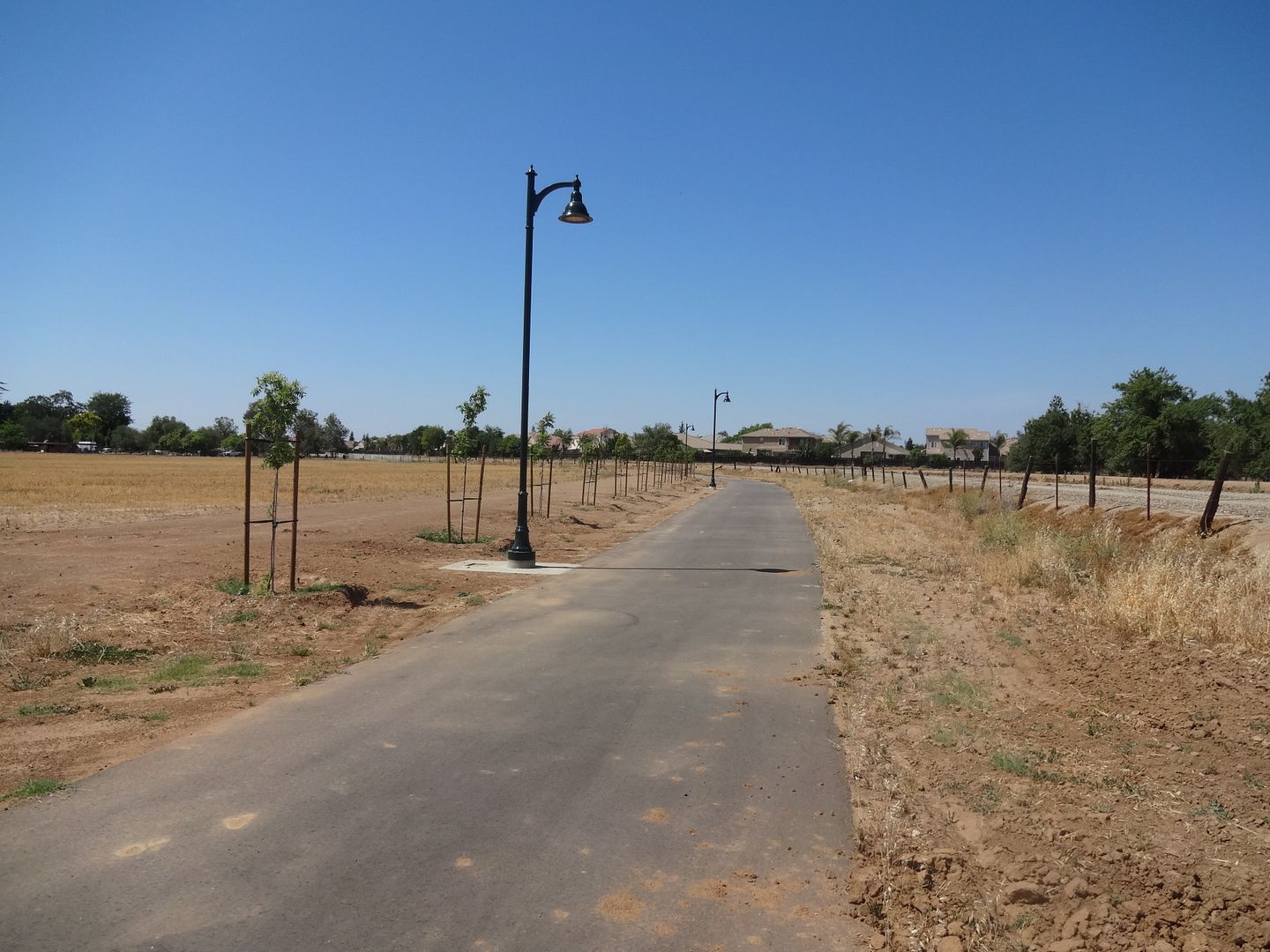 Lets skip way forward and get to the other end, where the road just swings back to Temperance. Maybe by the time this trail is useful the trees will have grown in.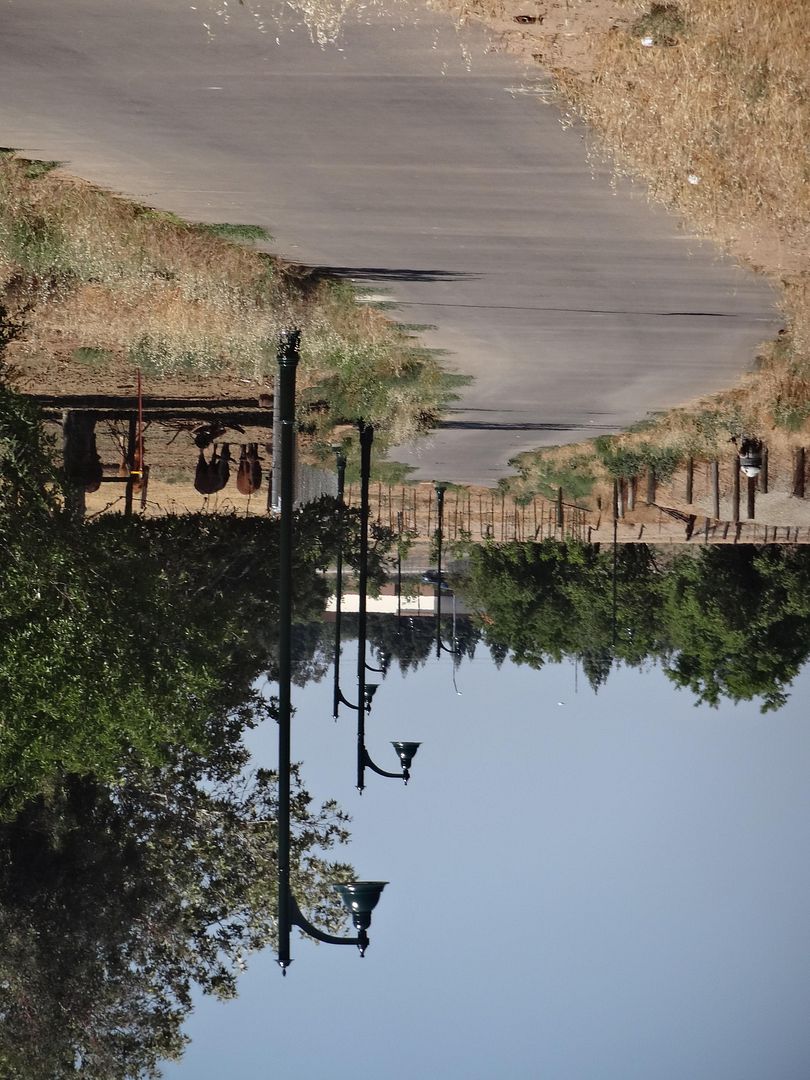 It goes by the canal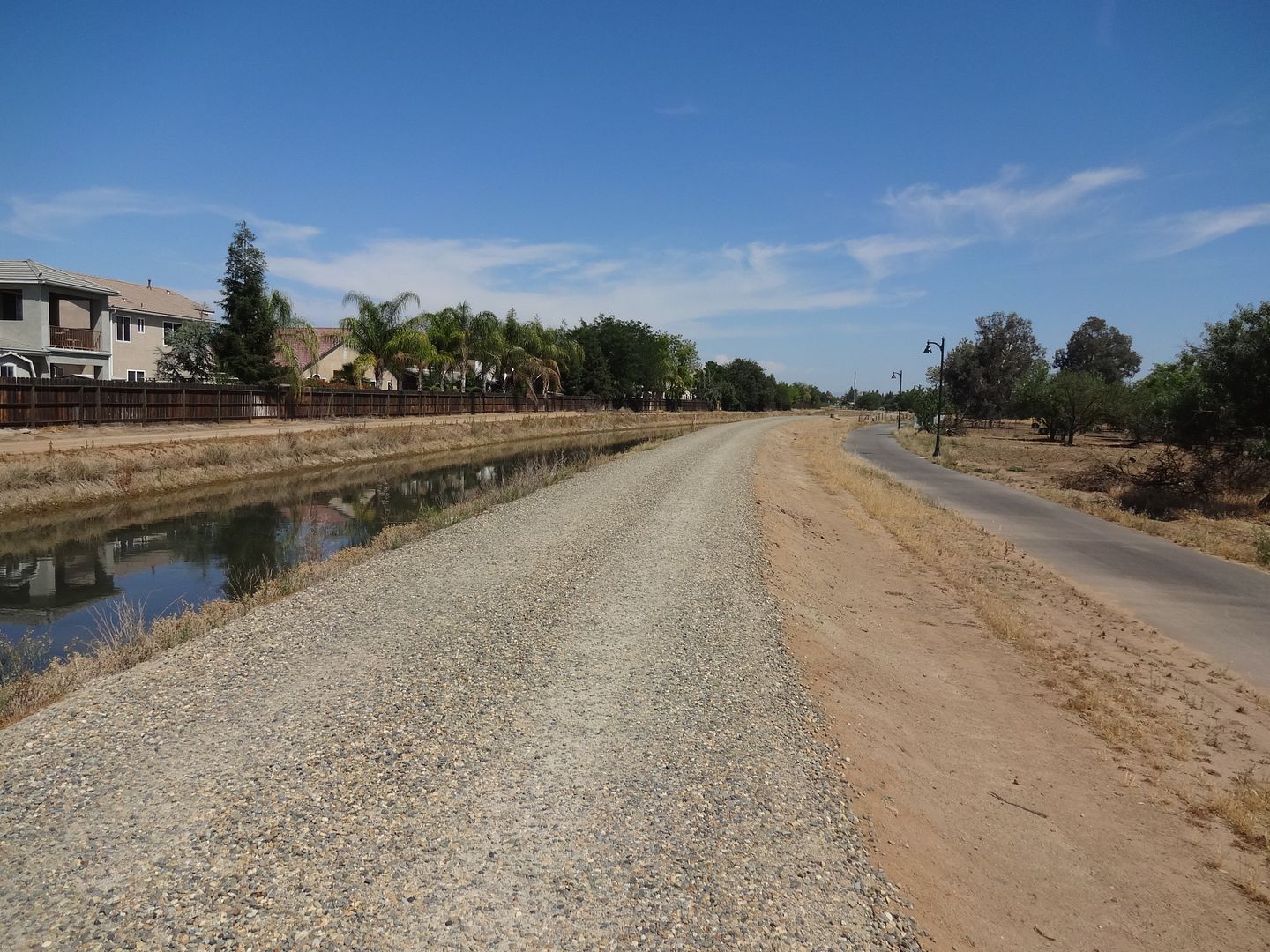 And very close to this building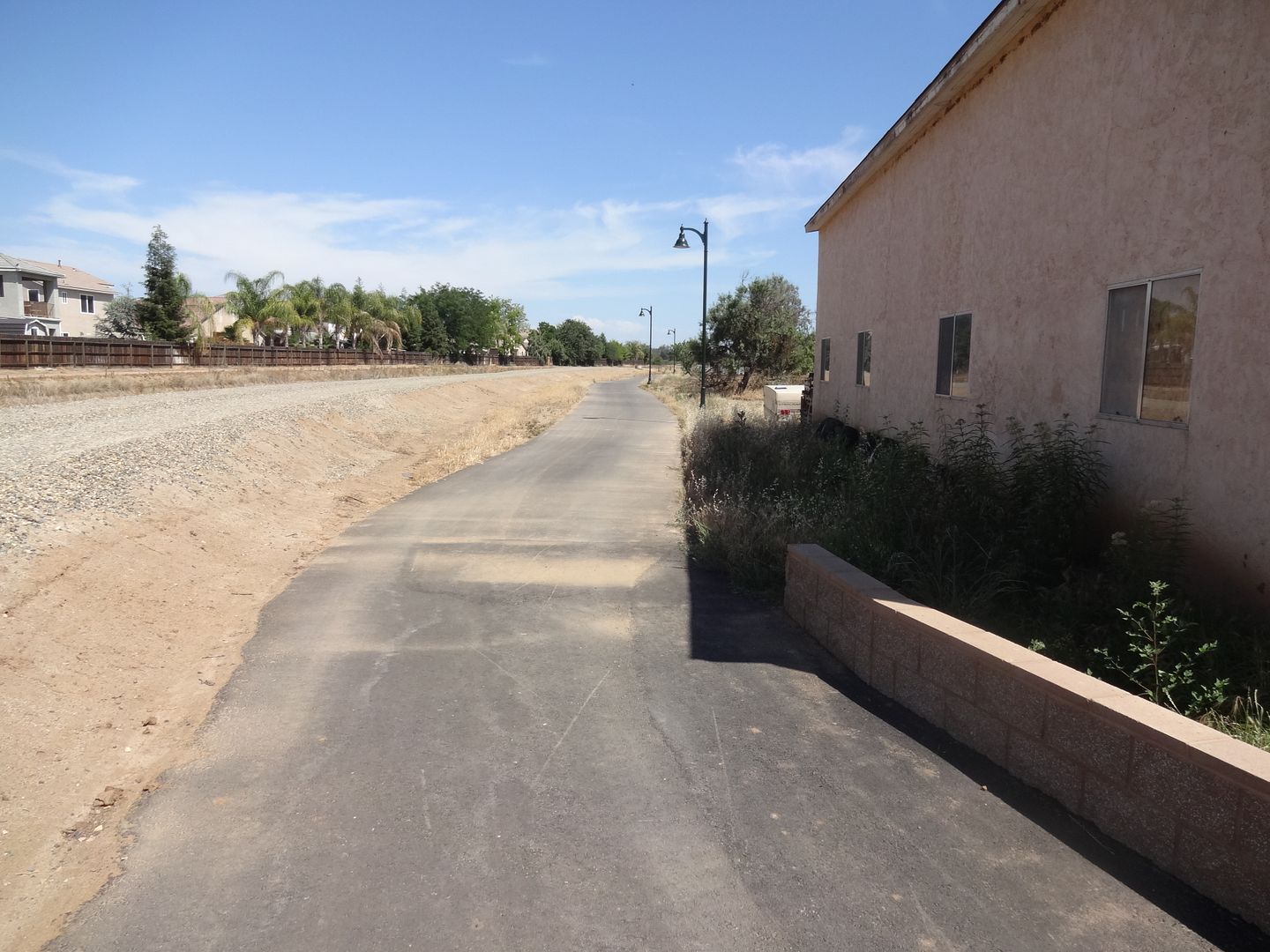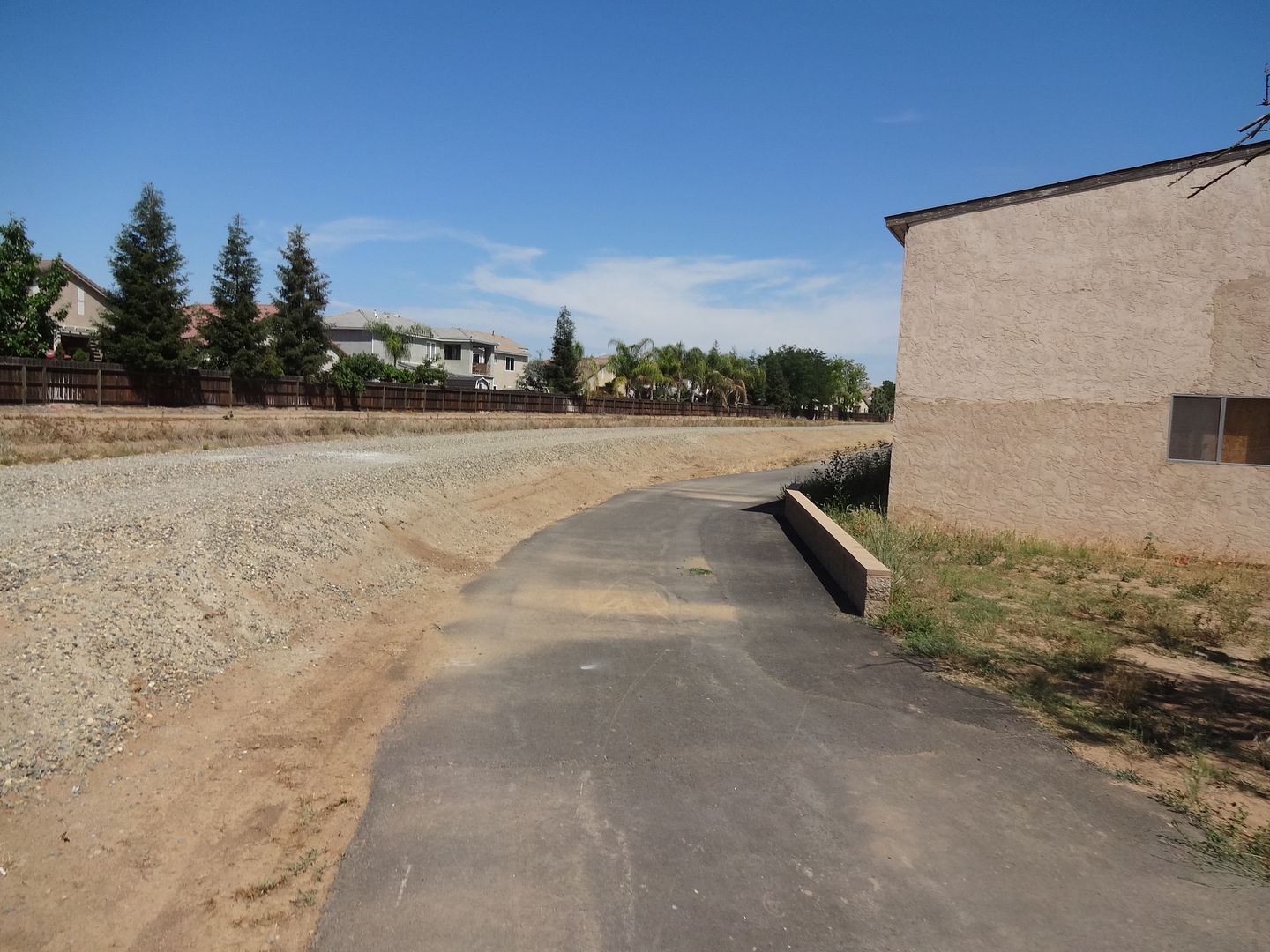 And here it meets the street. Surprise surprise, no access to the bike lane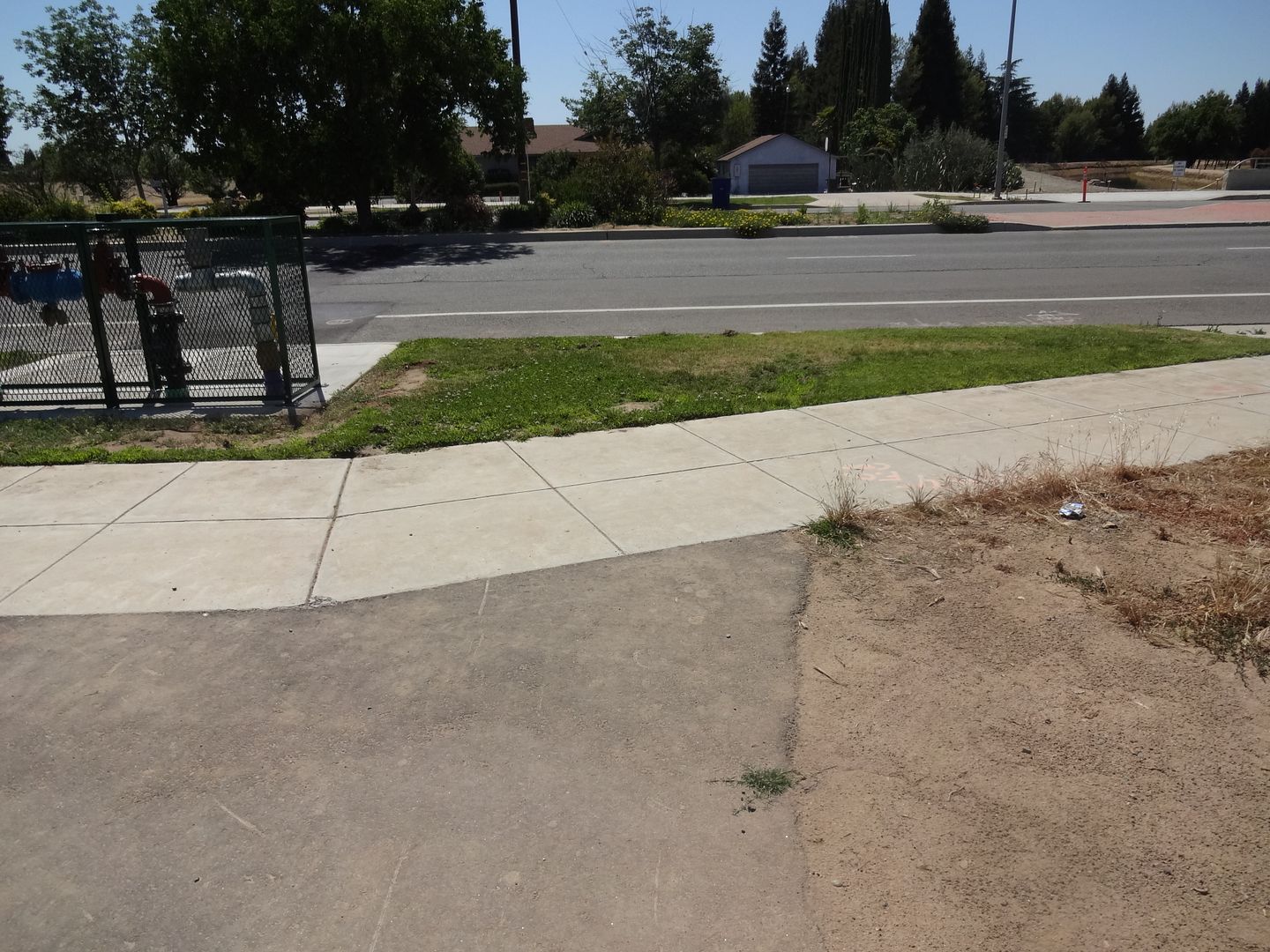 Just a sidewalk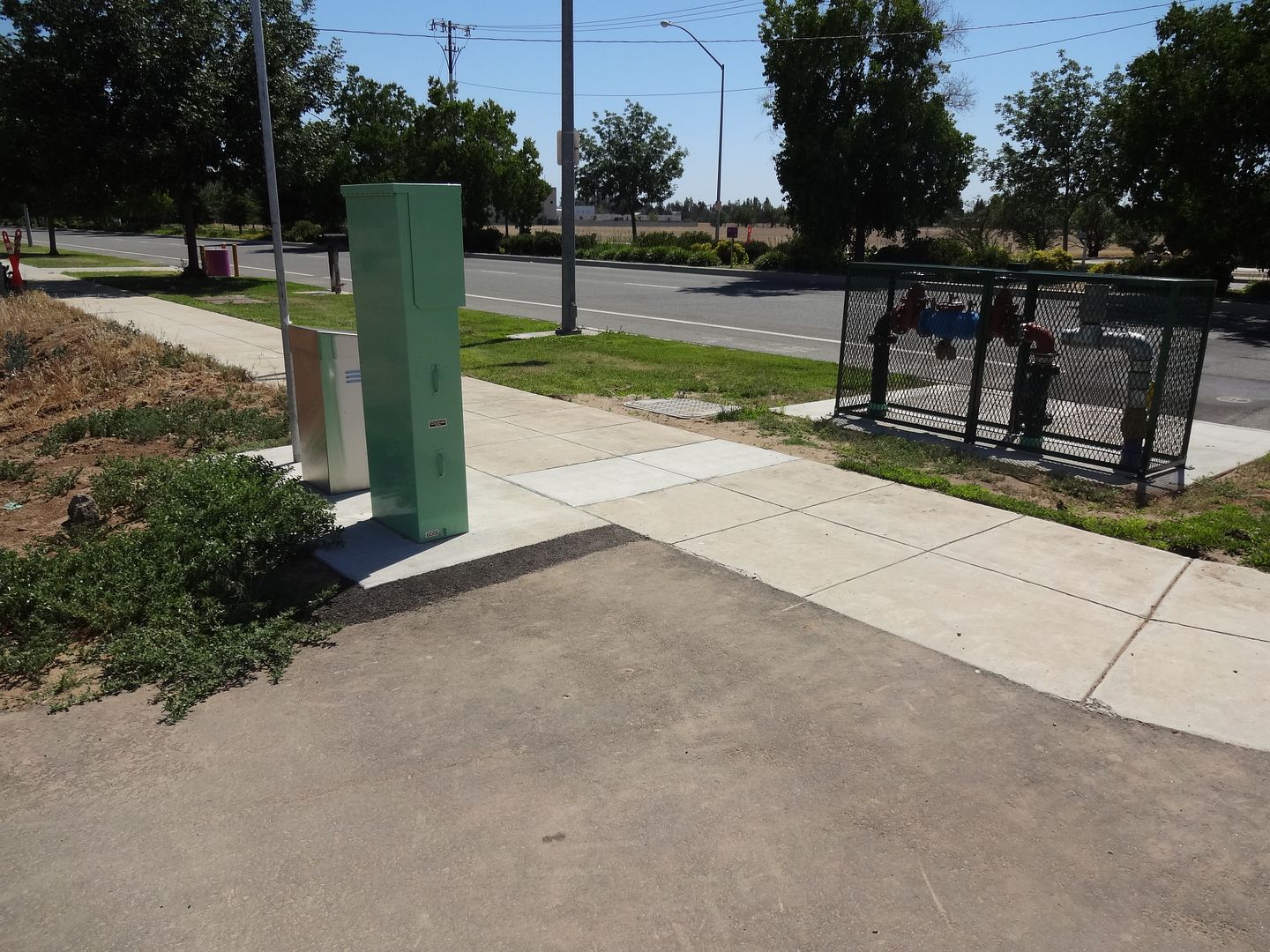 From the sidewalk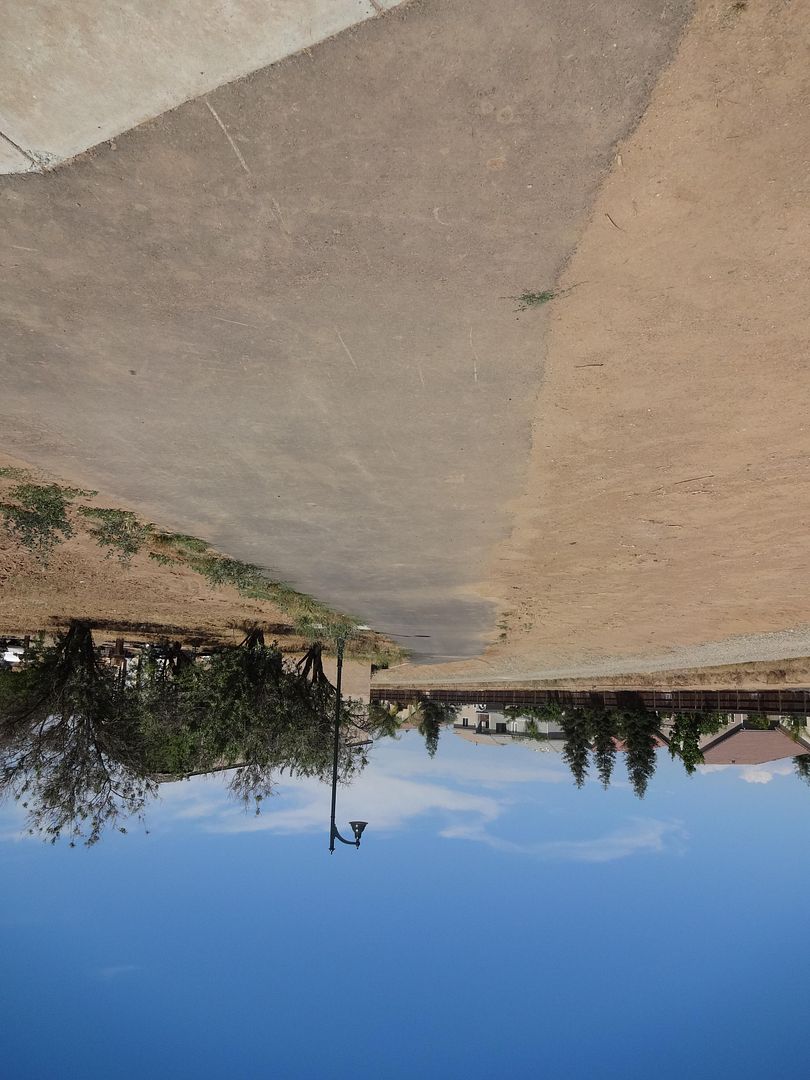 Looking across the street. No crosswalk to continue on the canal path.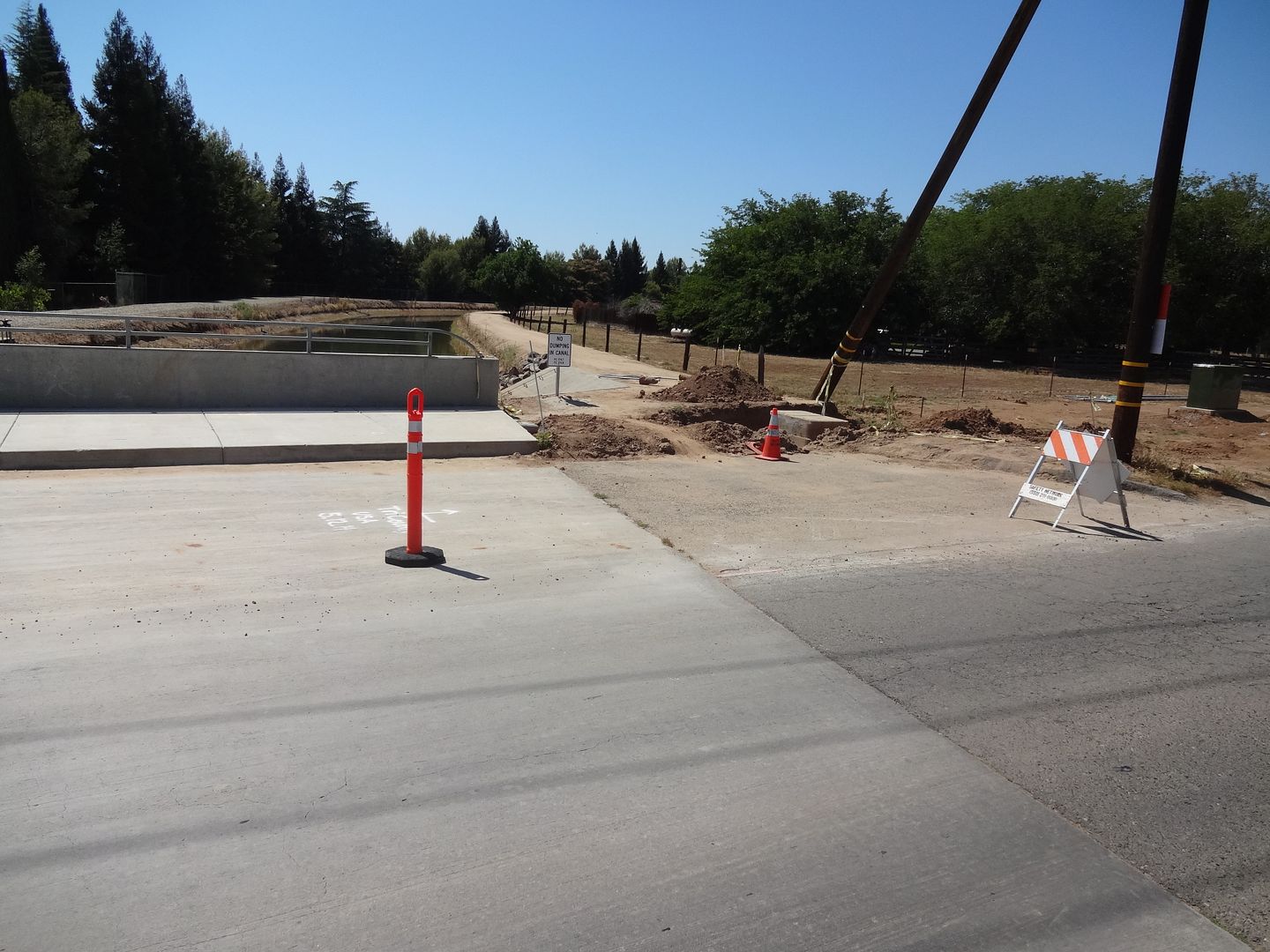 But naturally the road is getting widened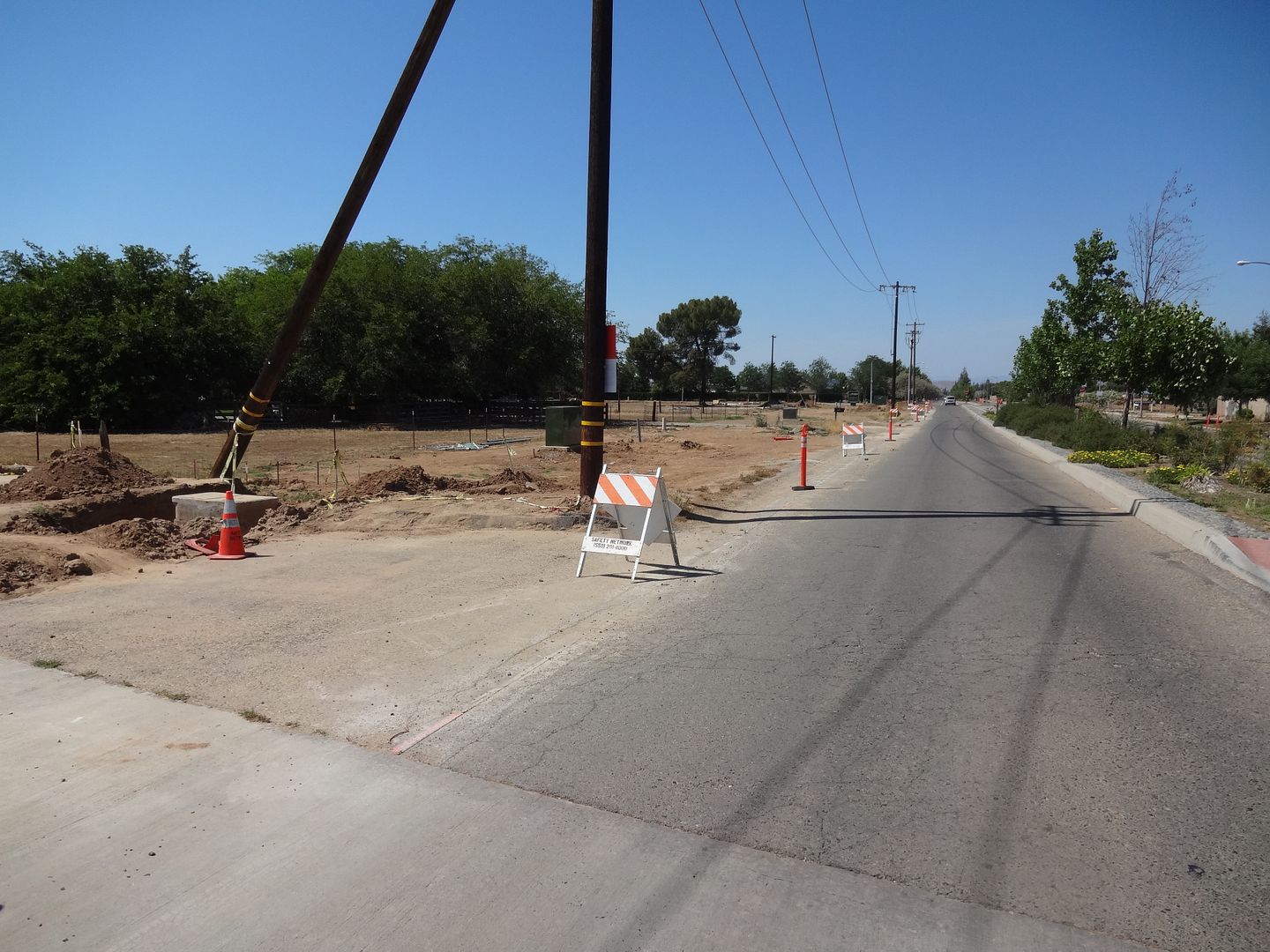 Just to clarify…
here you see the new trail end. How do you get across?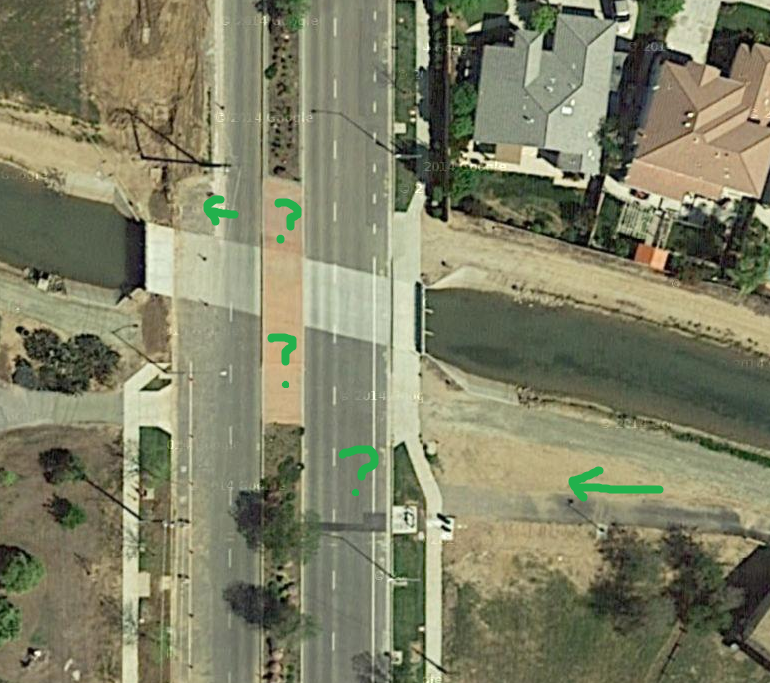 If you try to go north on the sidewalk you find this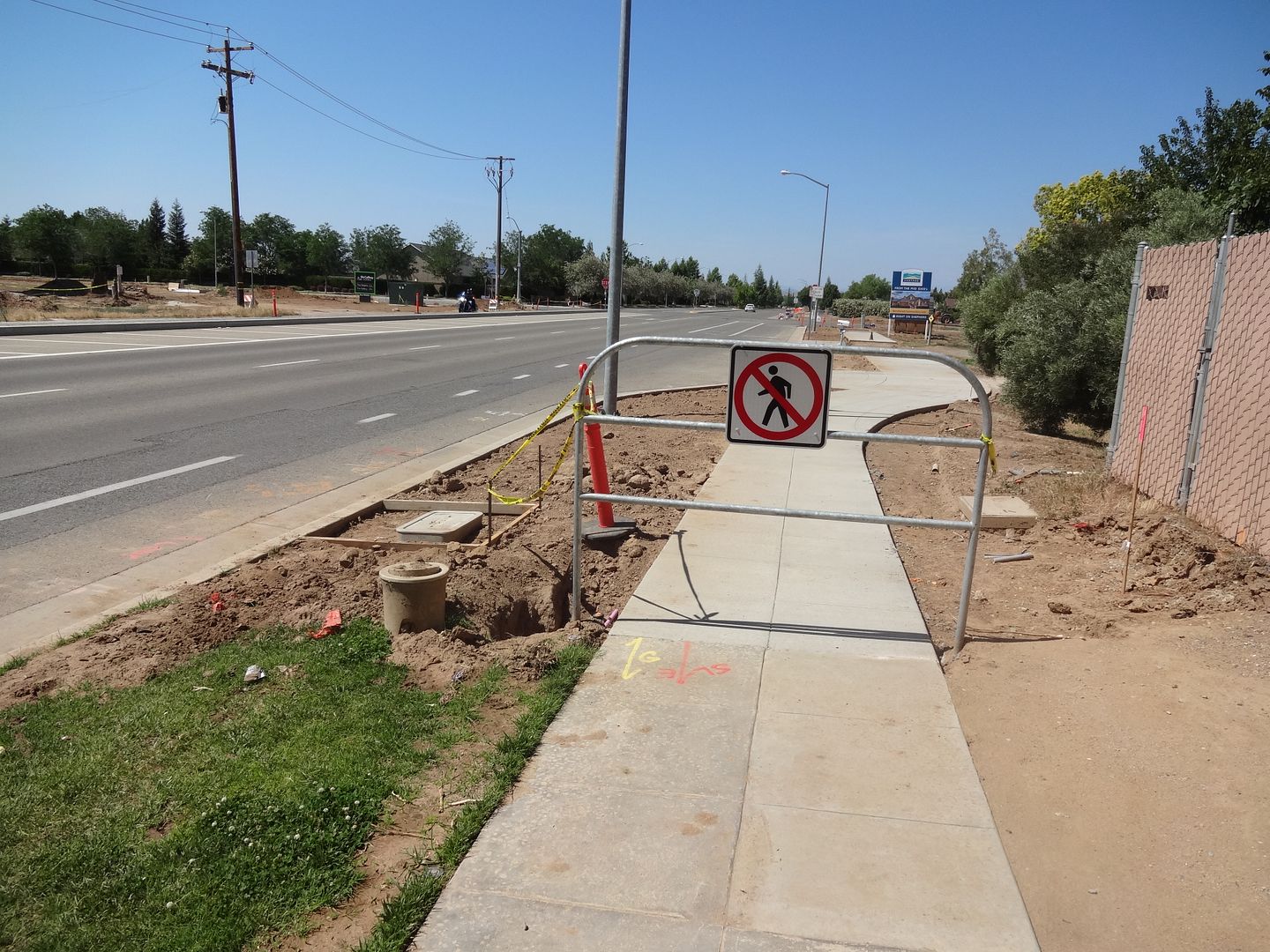 New sidewalk under construction. Very odd, it gets wide like the trails, but not where the new trail is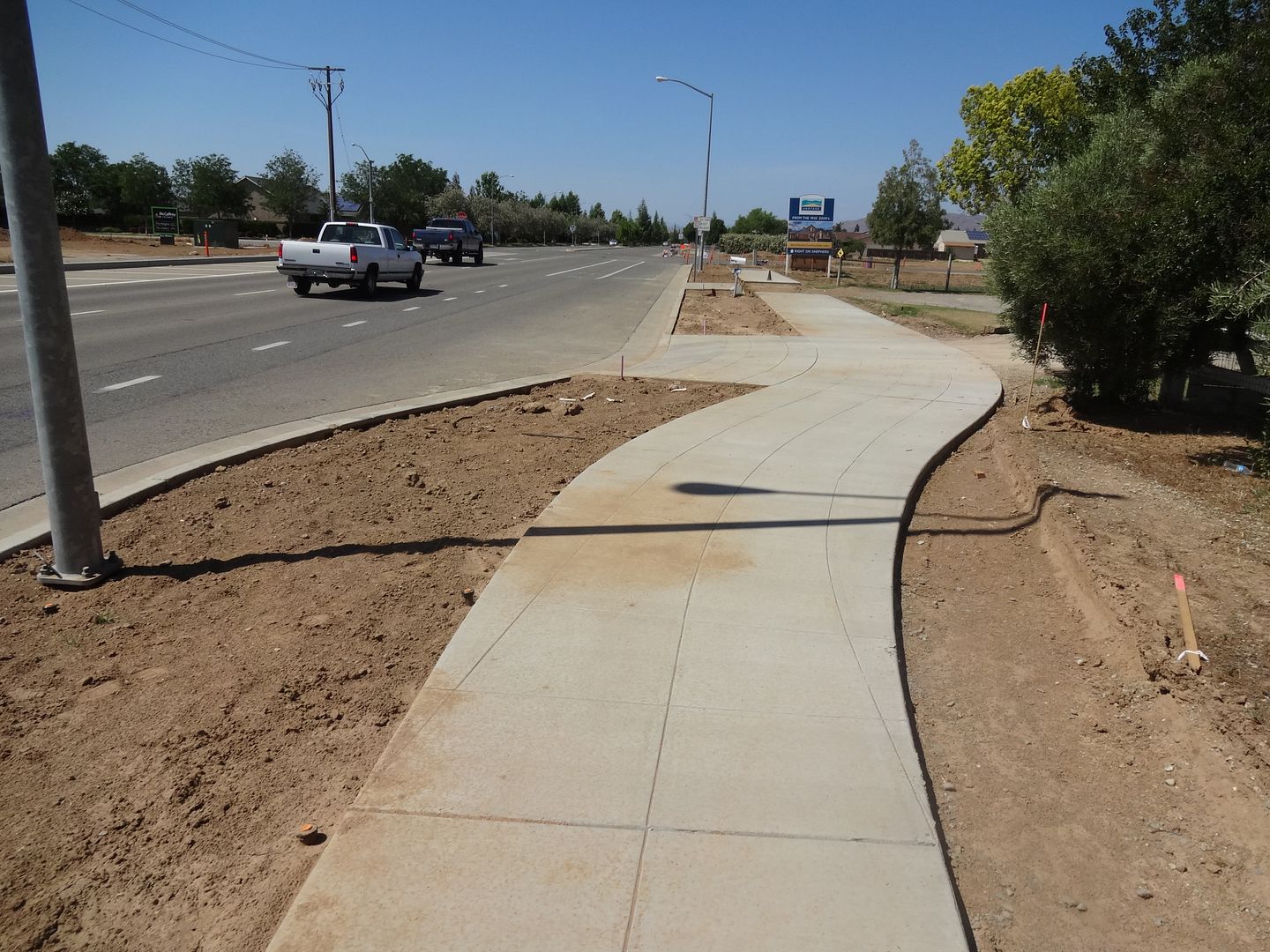 Widening, widening everywhere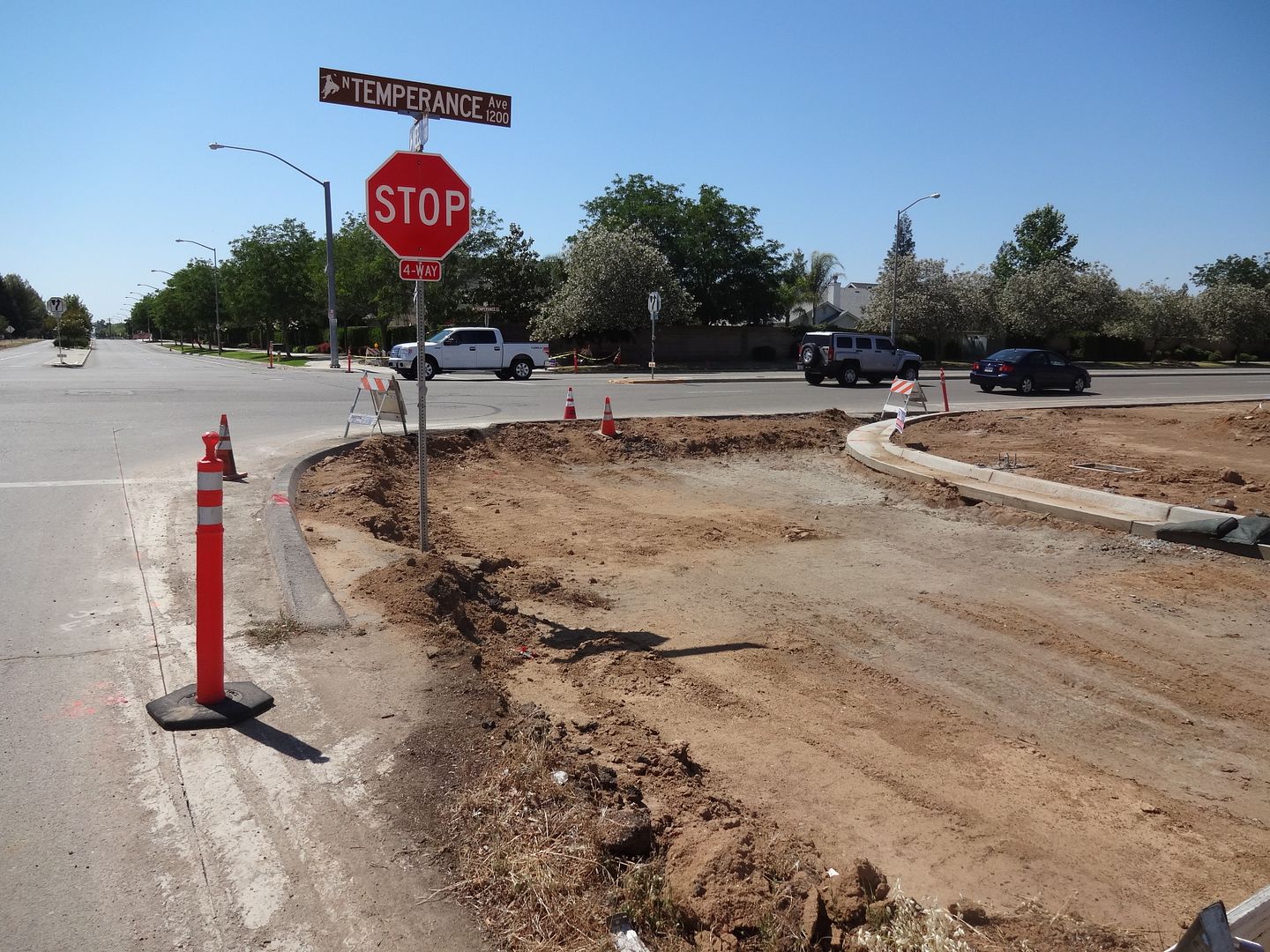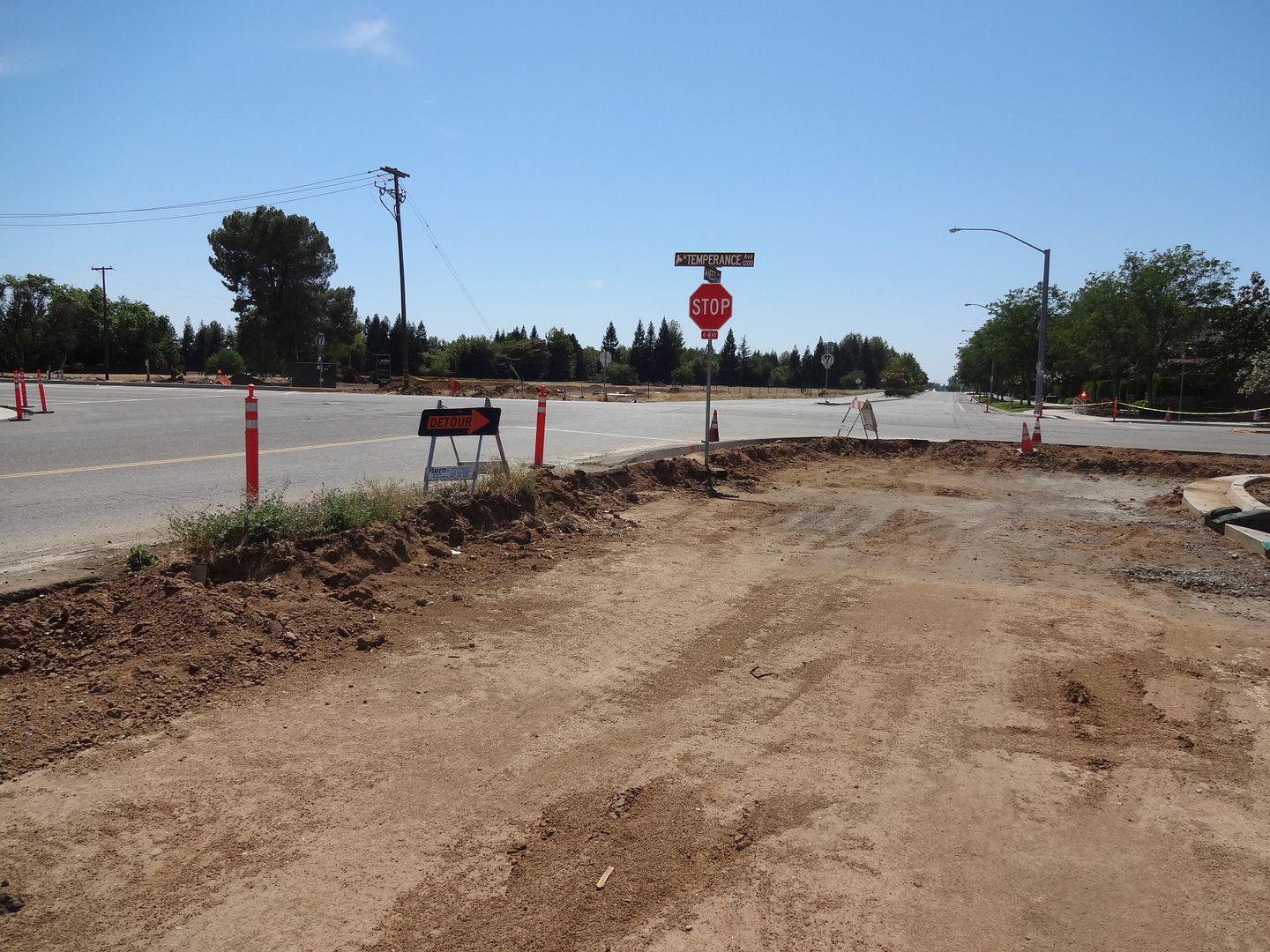 BONUS: This corner had already existed….with two ramps.
Now they're just building one. WTF?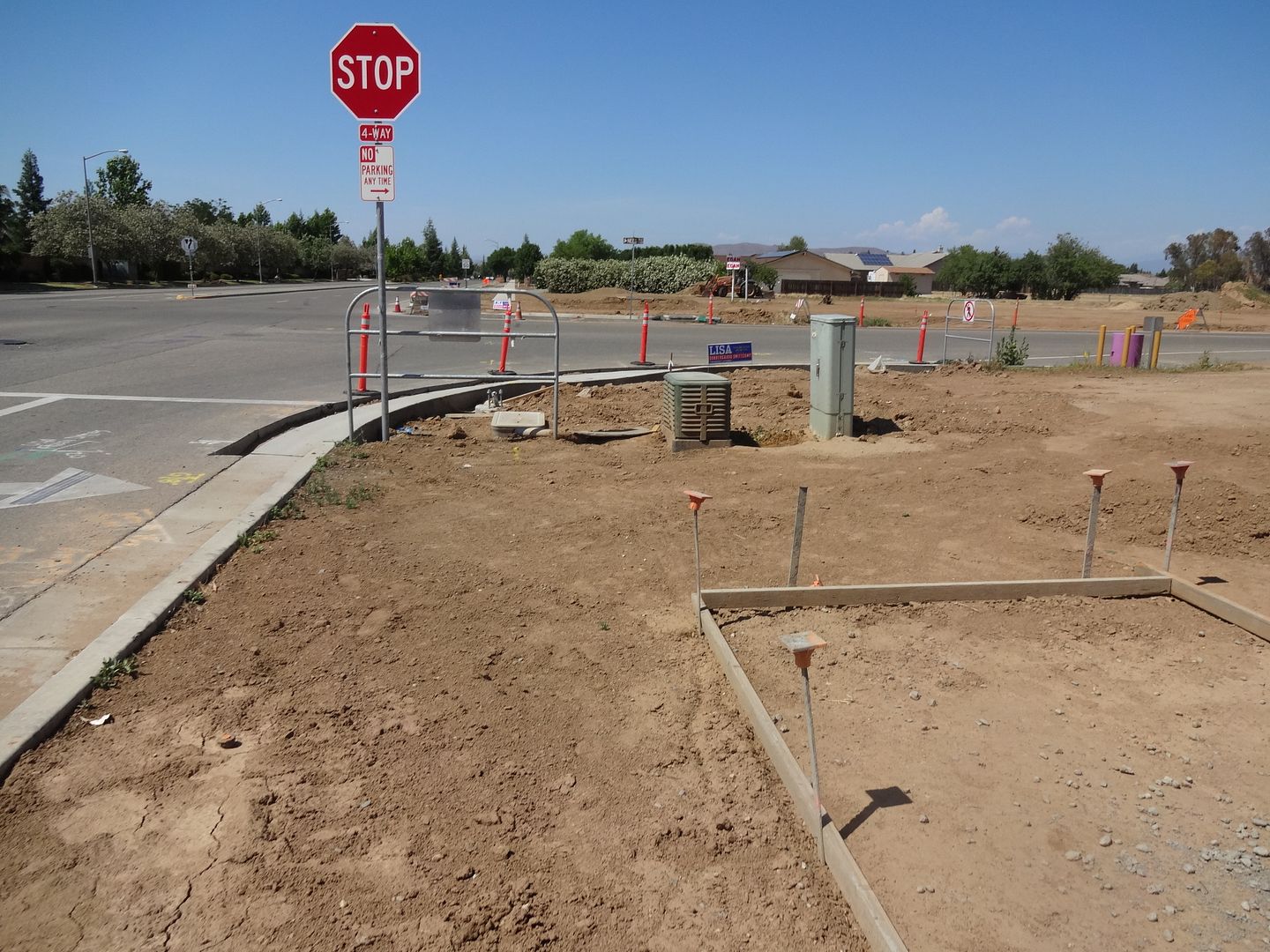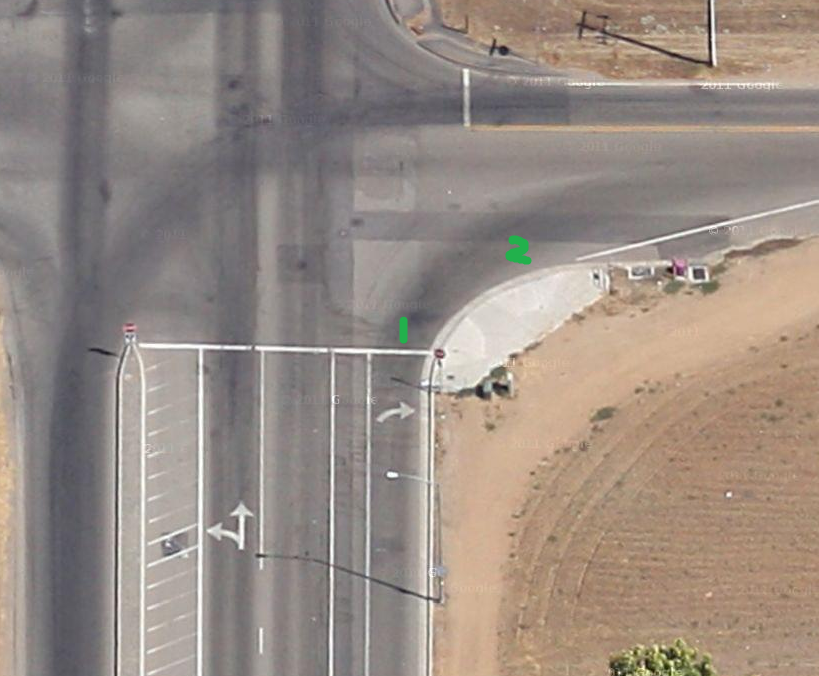 So much fail.
Next update will be the new trailhead for the Enterprise Trail and the Dry Creek Trail.