So I took these pictures back in May. And this is how long it's taken me to finally get around to this post… Better late than never right? I hope you enjoy.
I'll start with the Crichton Place project, built on L and San Joaquin. I last posted about these in January, when they were still wooden frames.These pictures were taken shortly before they opened at the end of June. Obviously, they have landscaping now.
We start off here, not too much to say, aside from the standard too-narrow sidewalk.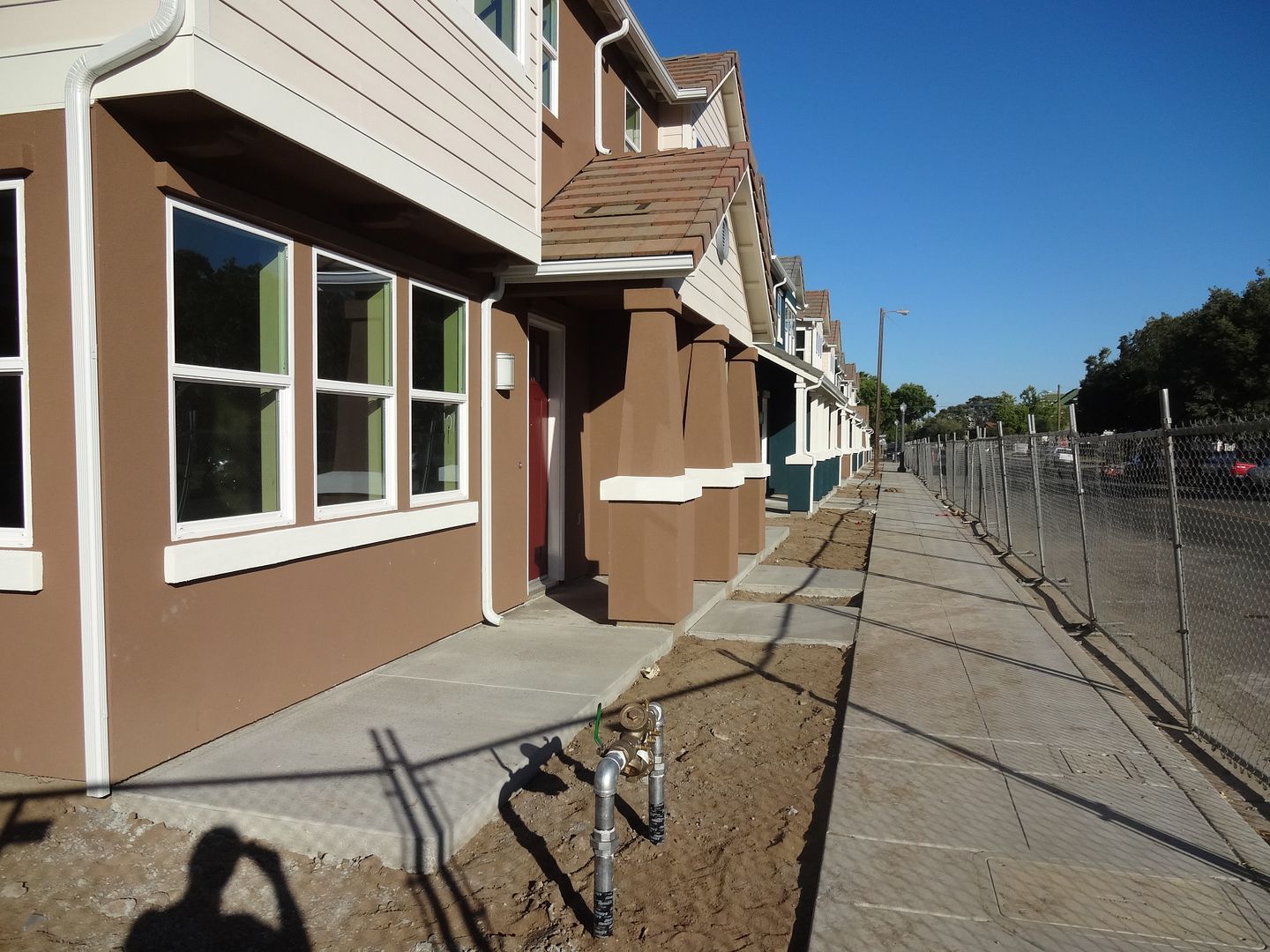 Not my favorite color scheme, but Fresno seems to love it.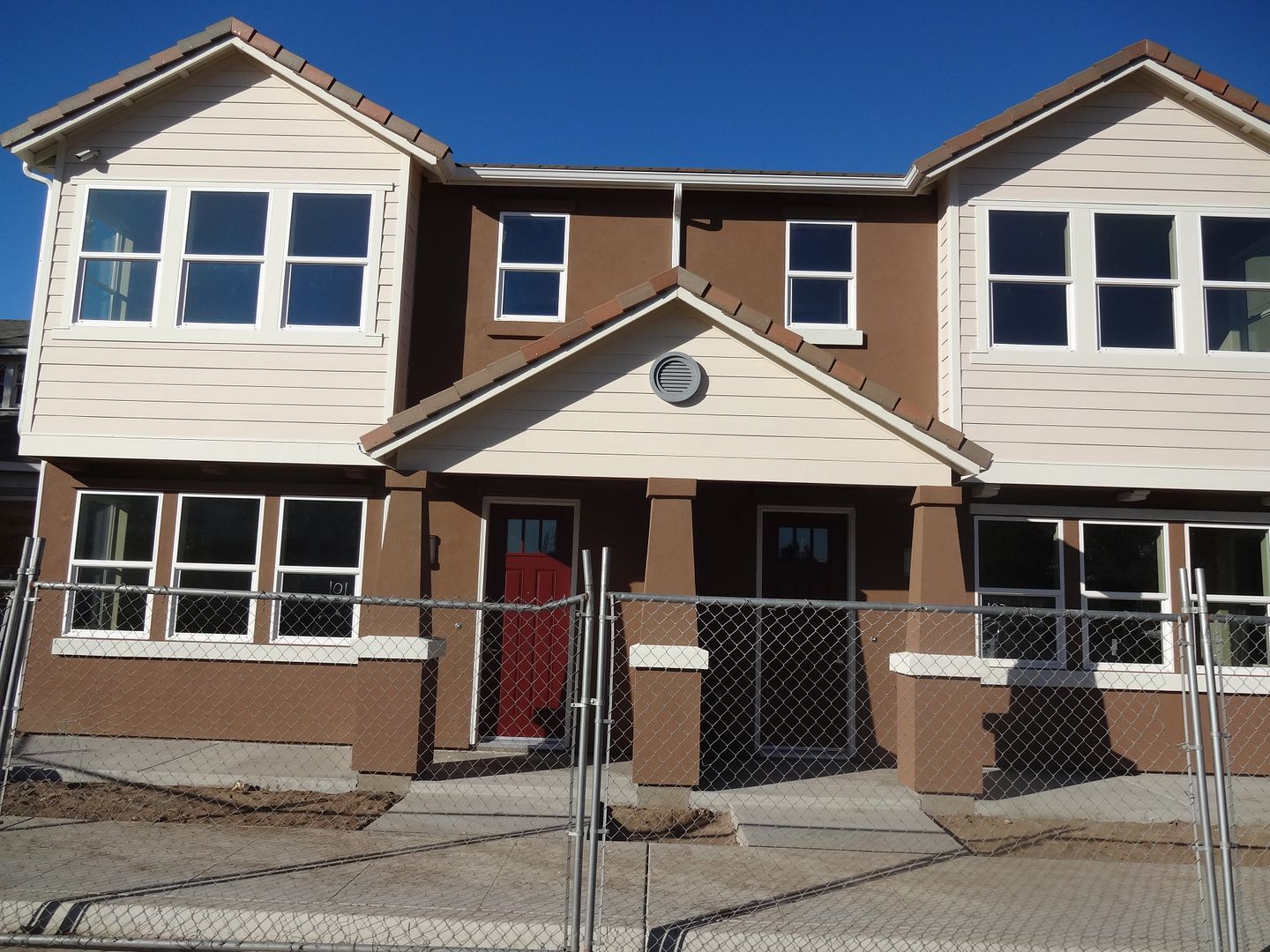 Moving back a second, this is the property off frame in the first photo
I believe GV owns this?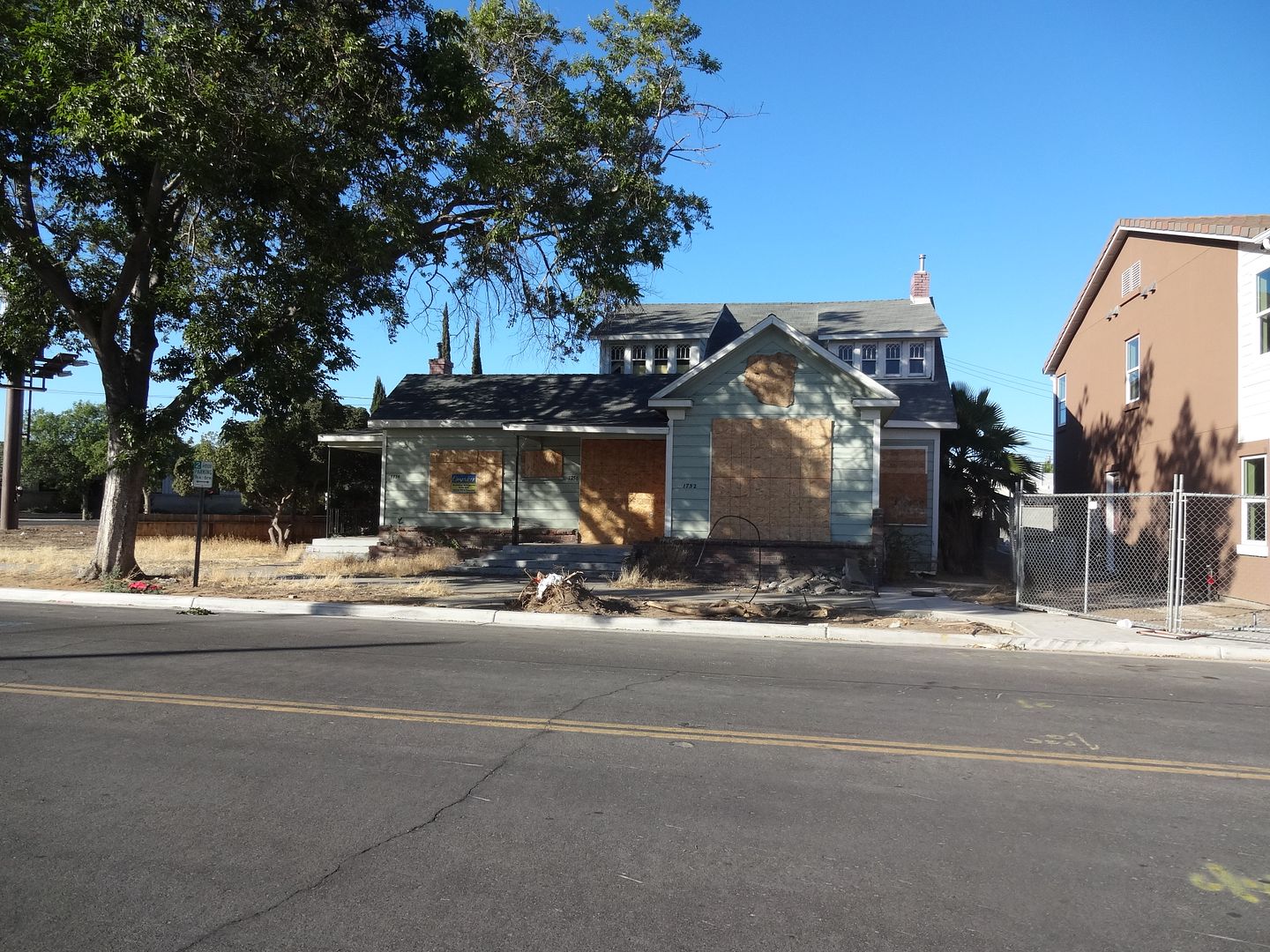 Across the road, the colors look a little better
It makes a streetwall, but where are the trees?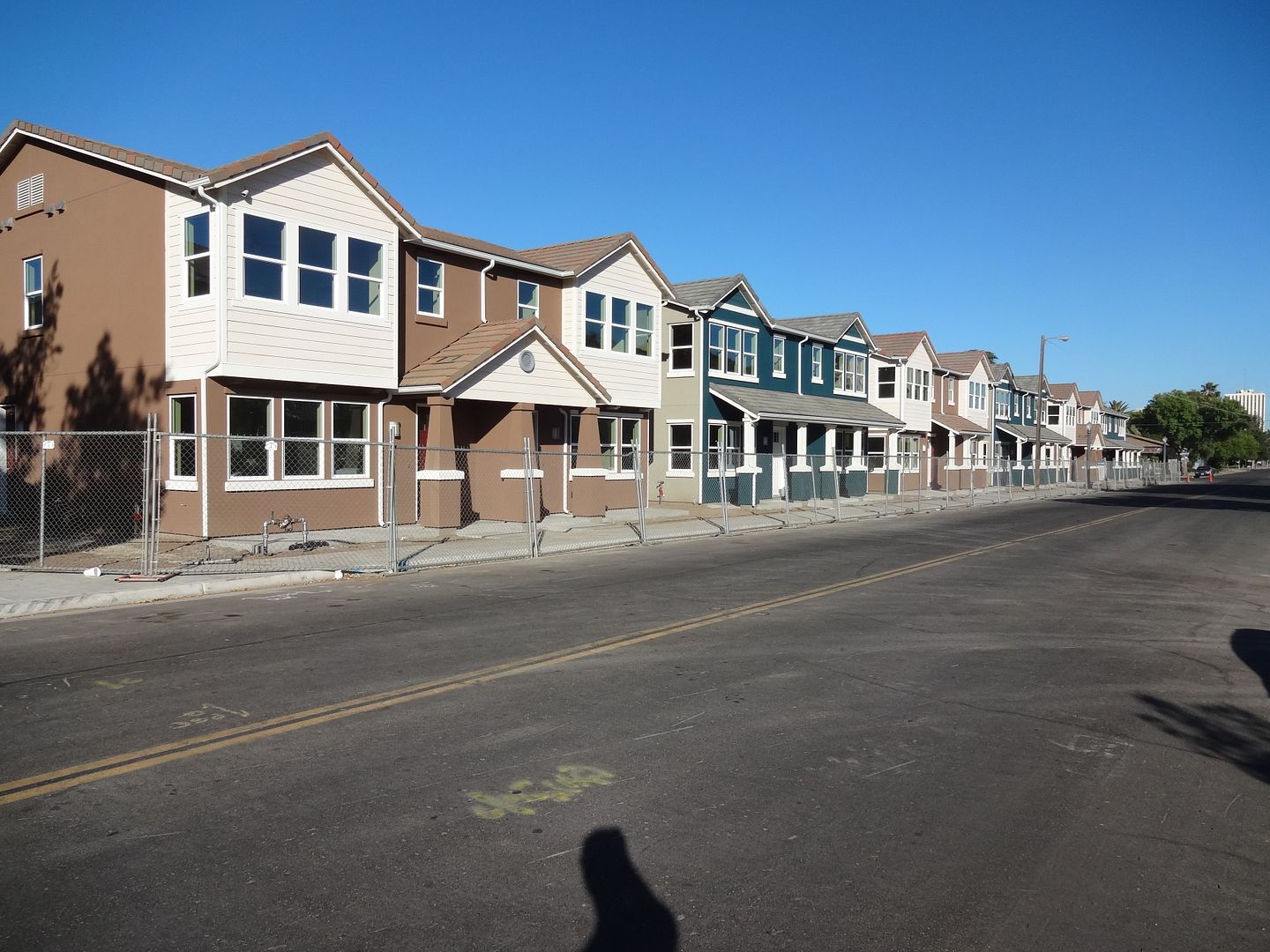 Across the street, unsure what's going on here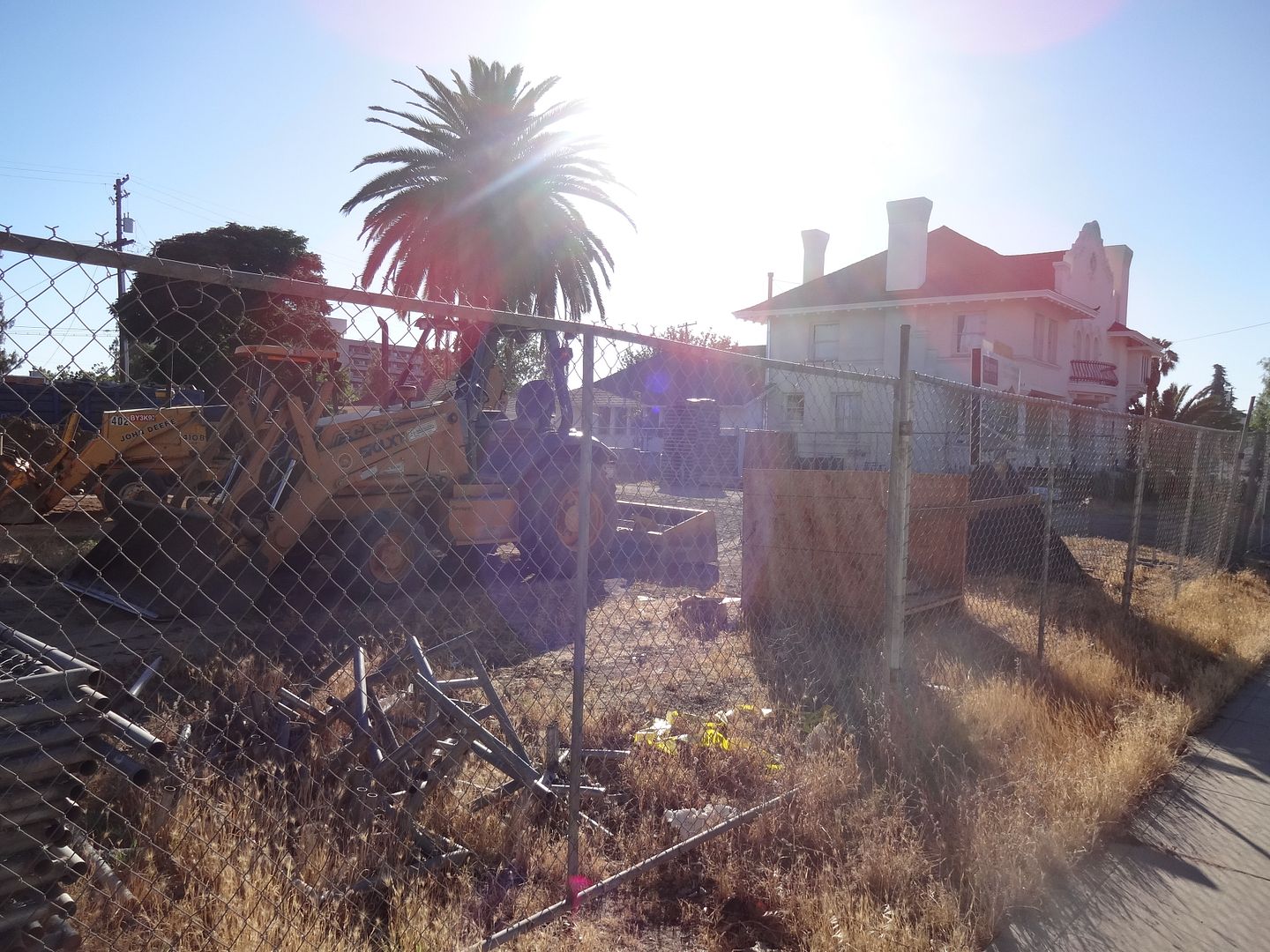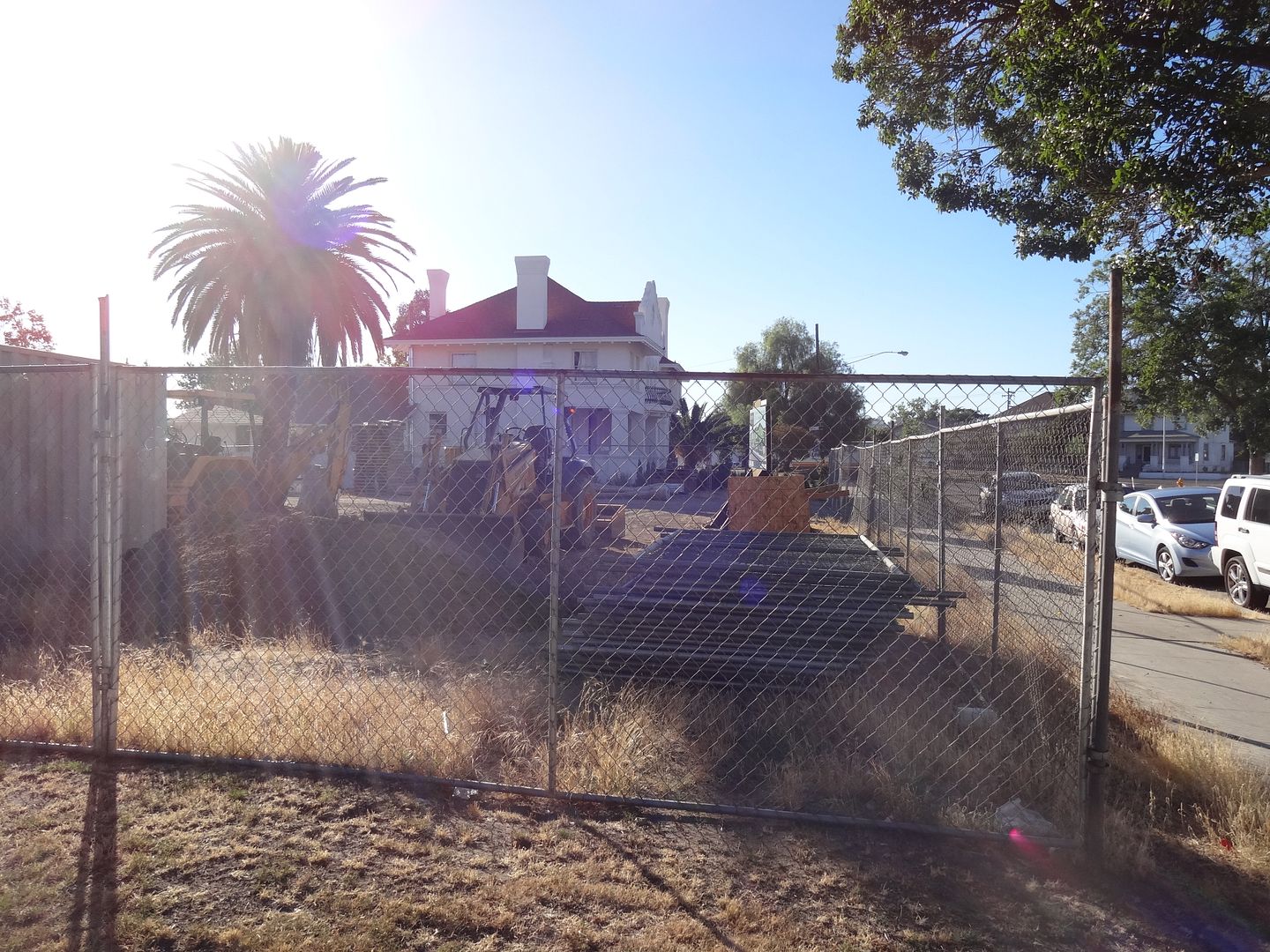 Spacing between buildings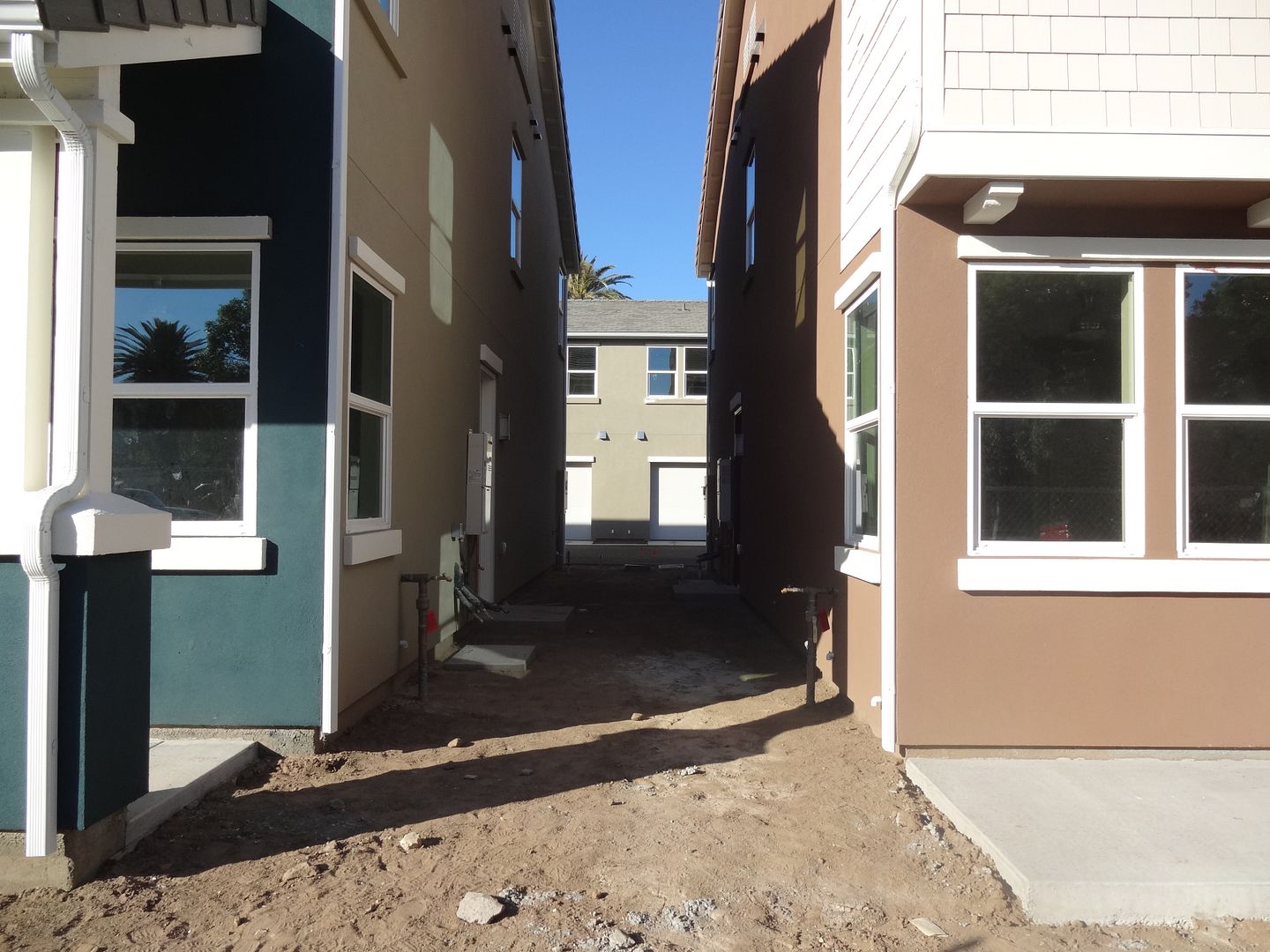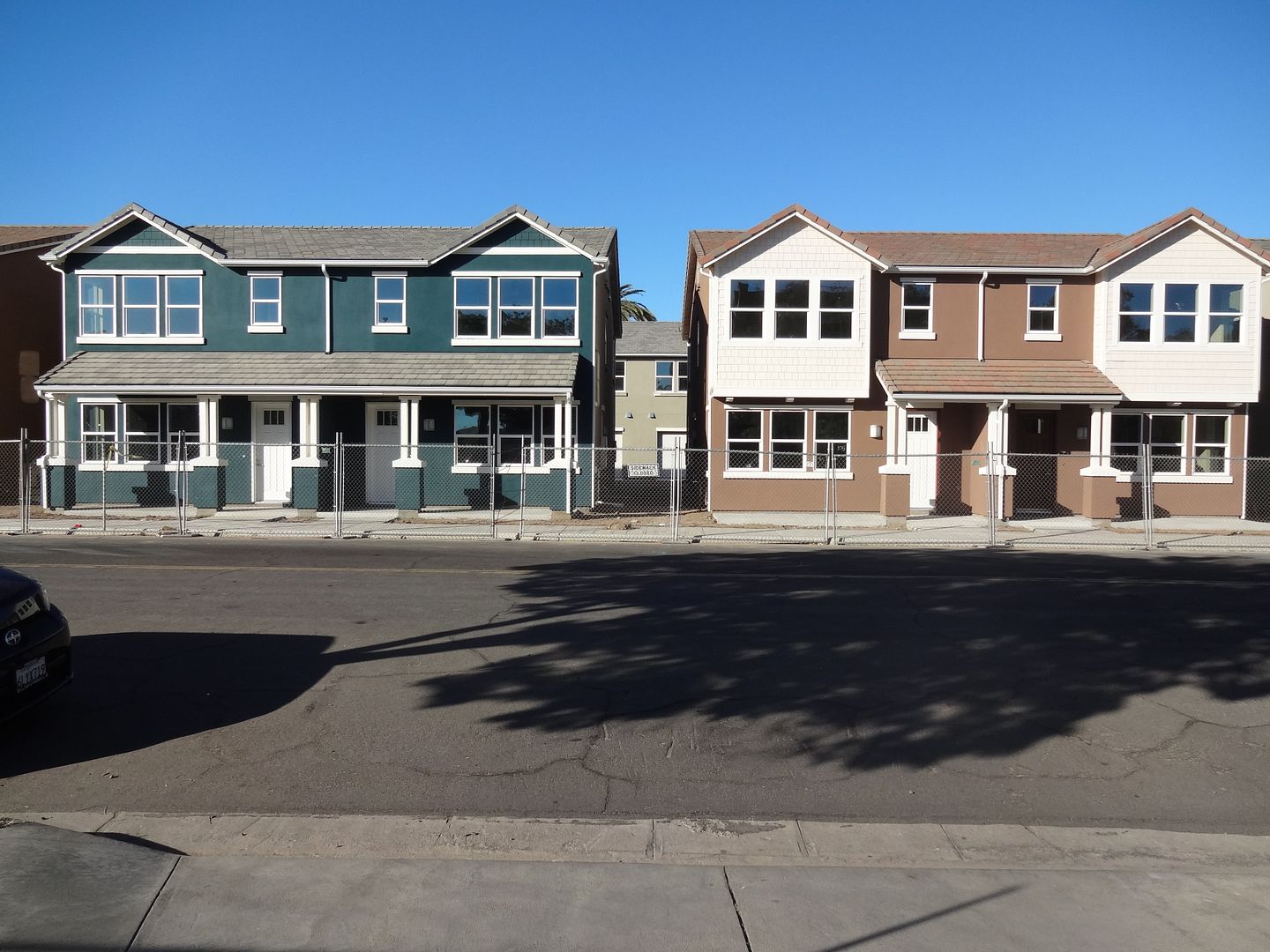 I was curious if this beauty would remain…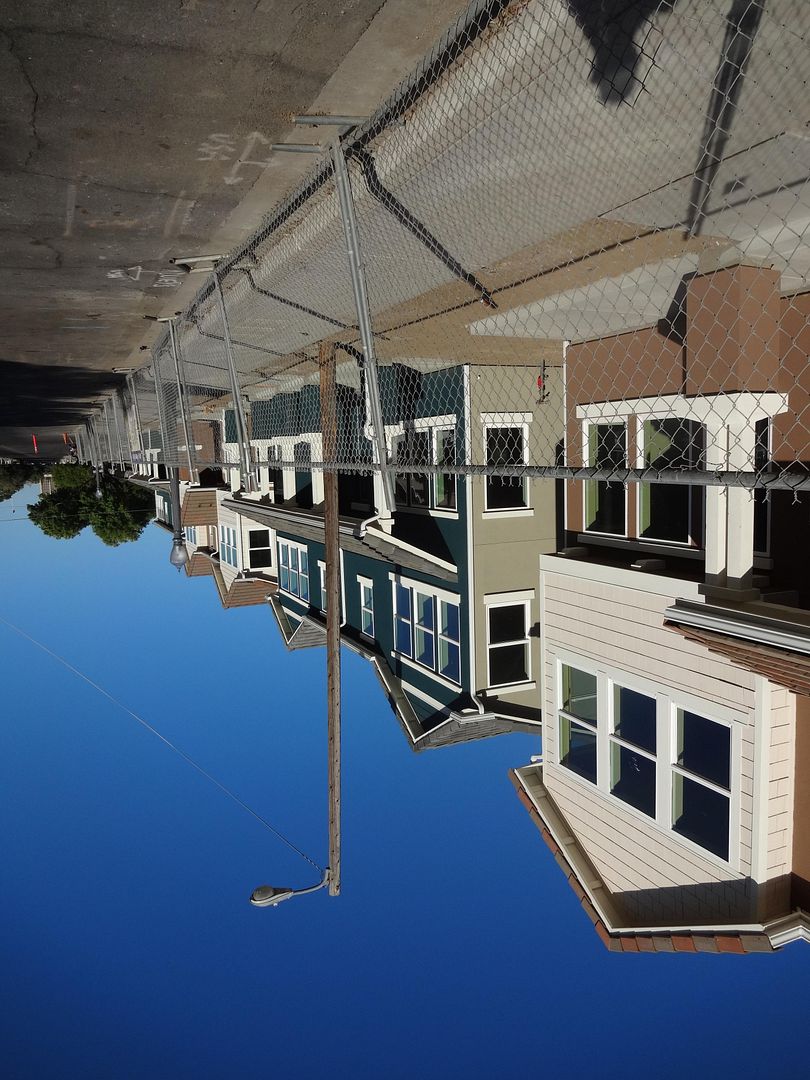 A look at their Facebook page reveals that the lighting was indeed replaced with the historic crap. Why crap? This design shines light into the sky, and into bedrooms, rather than onto the sidewalk and street where it's needed.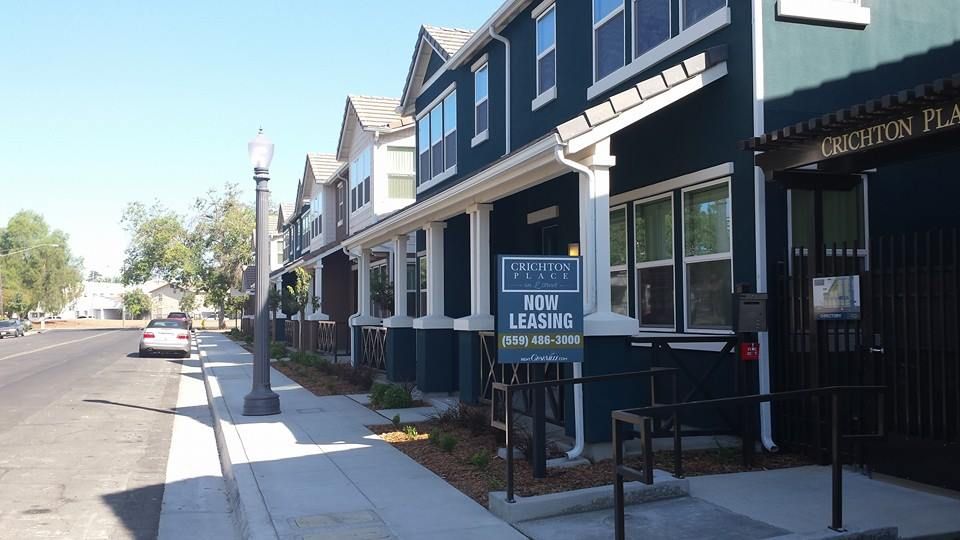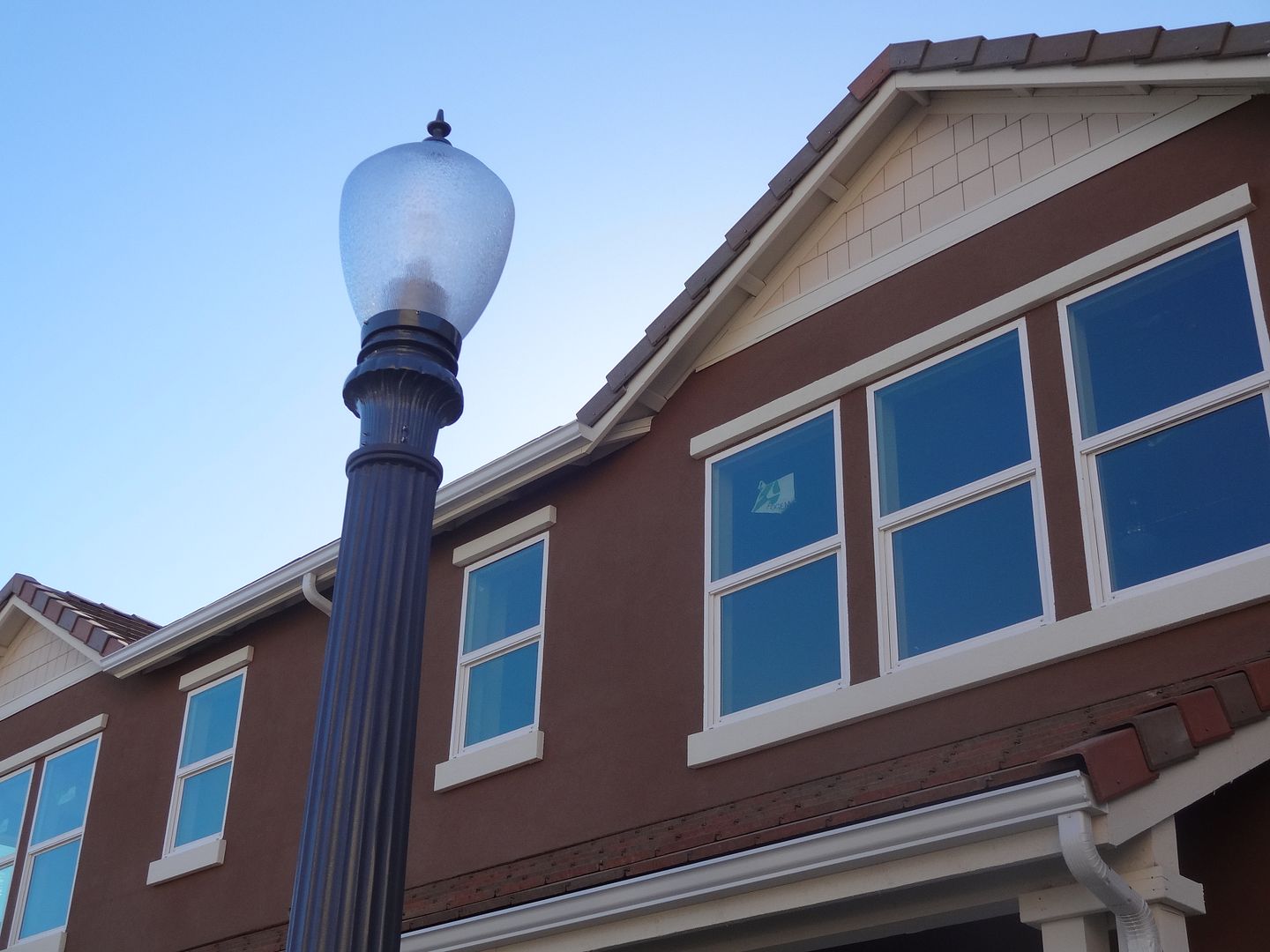 Installed directly in the way of course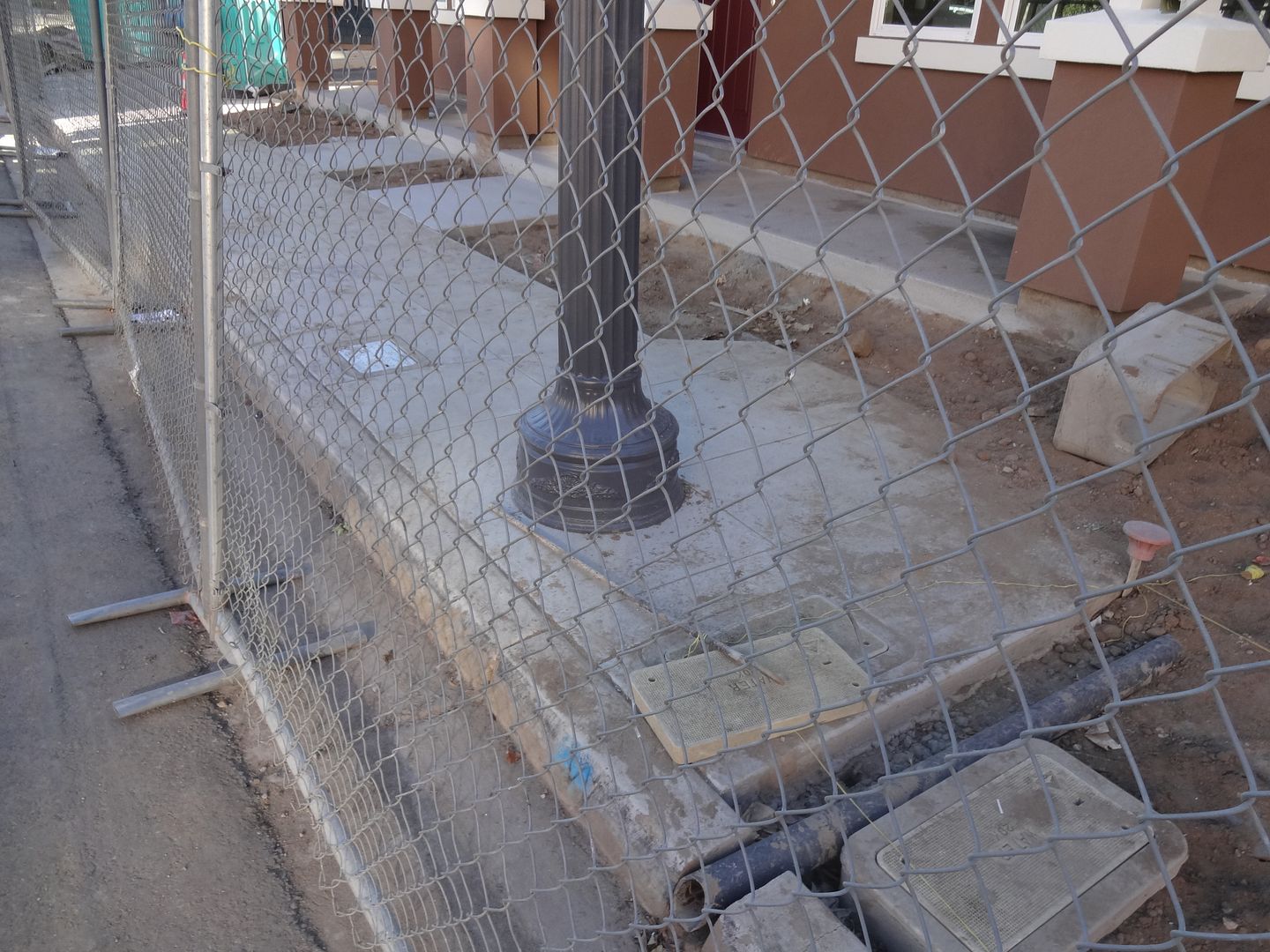 Ending the block…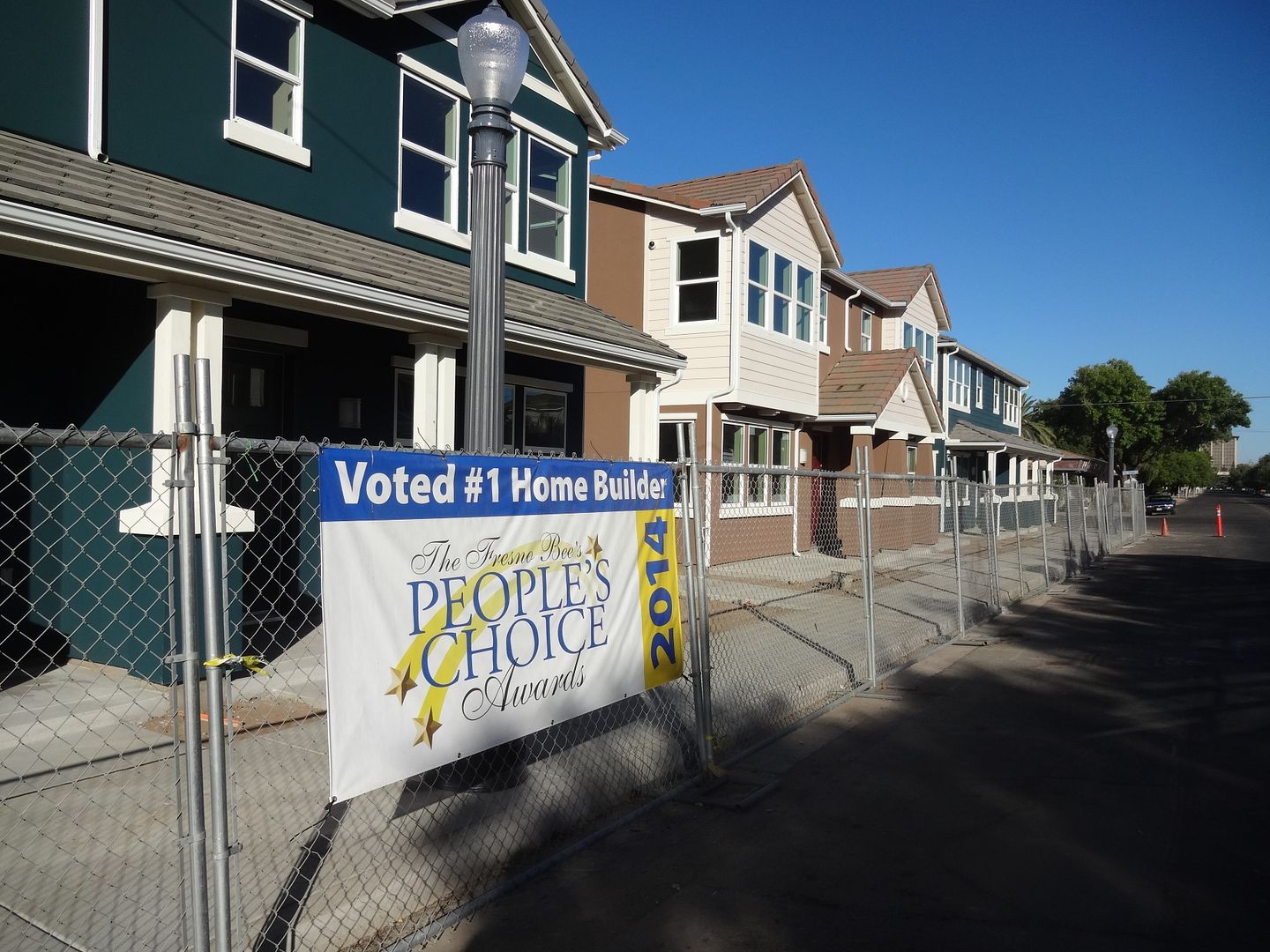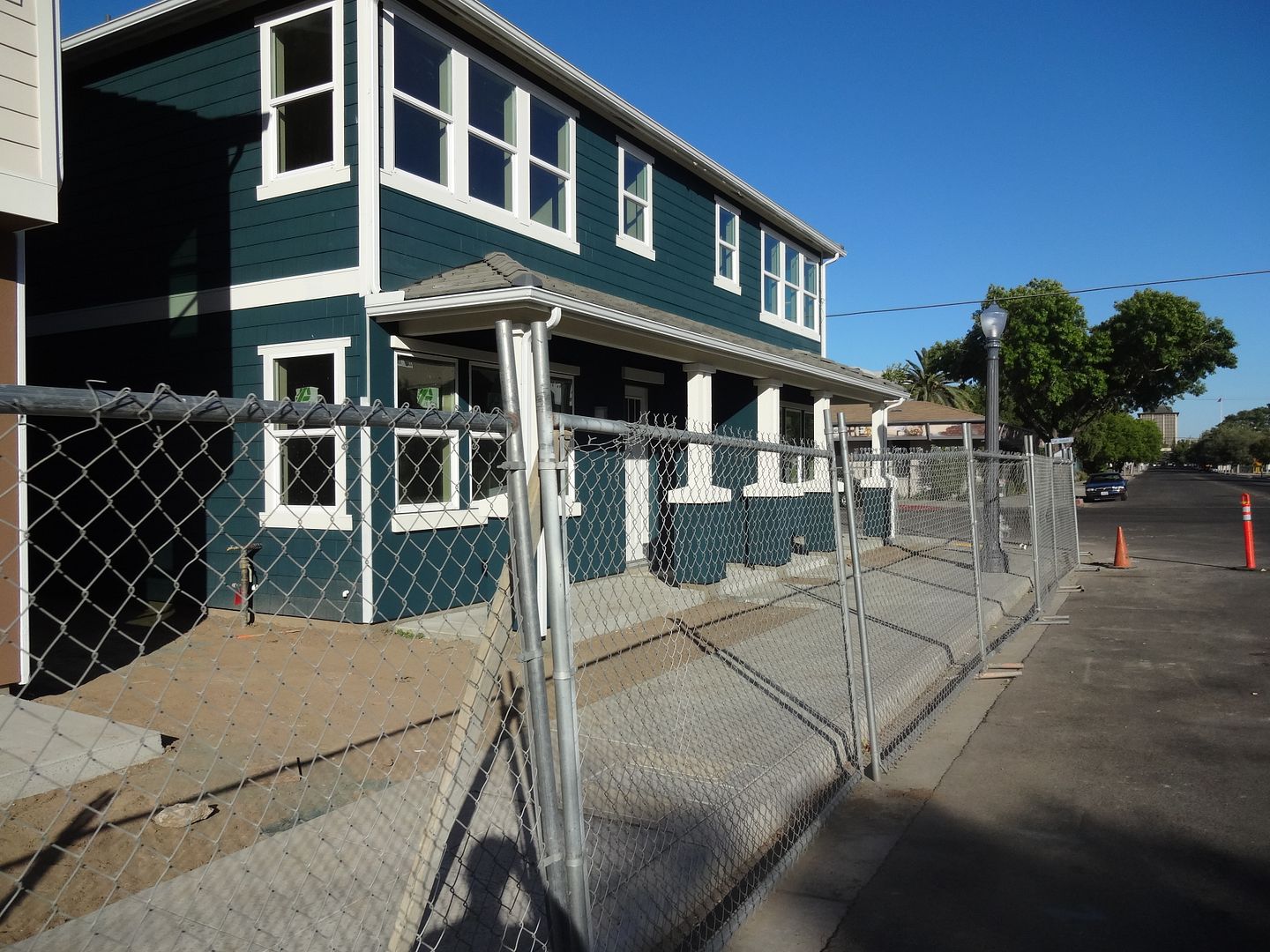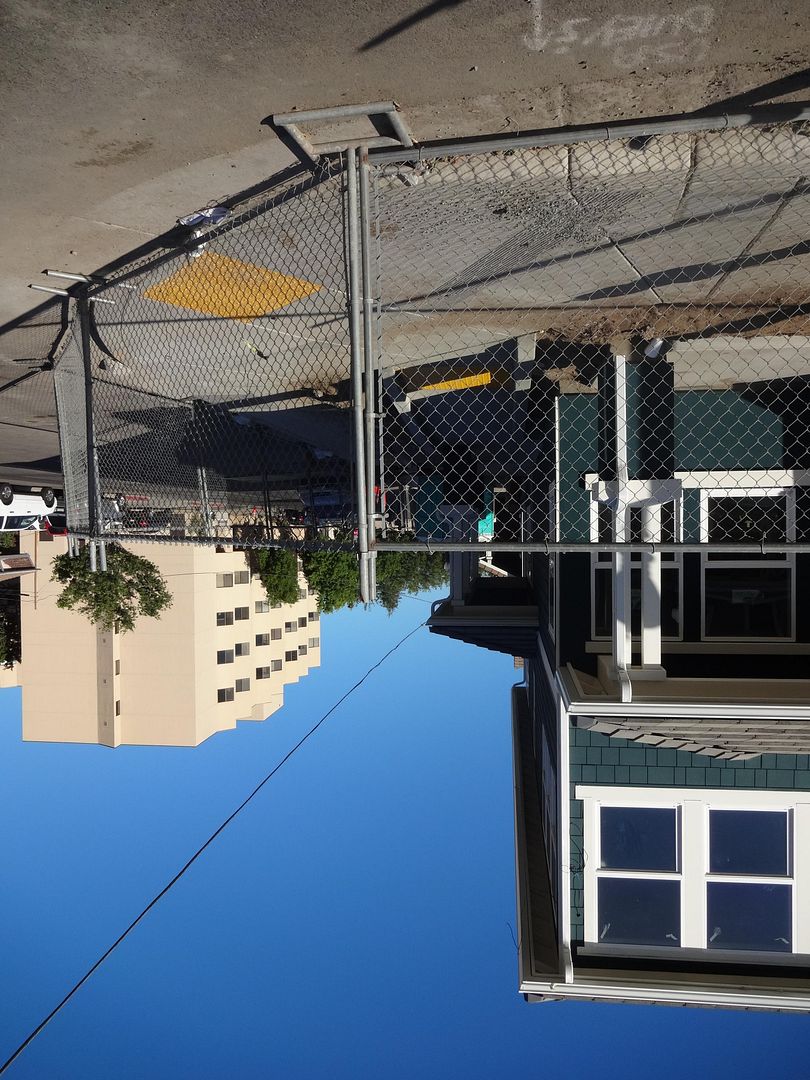 We go around the corner and find the entrance to cars land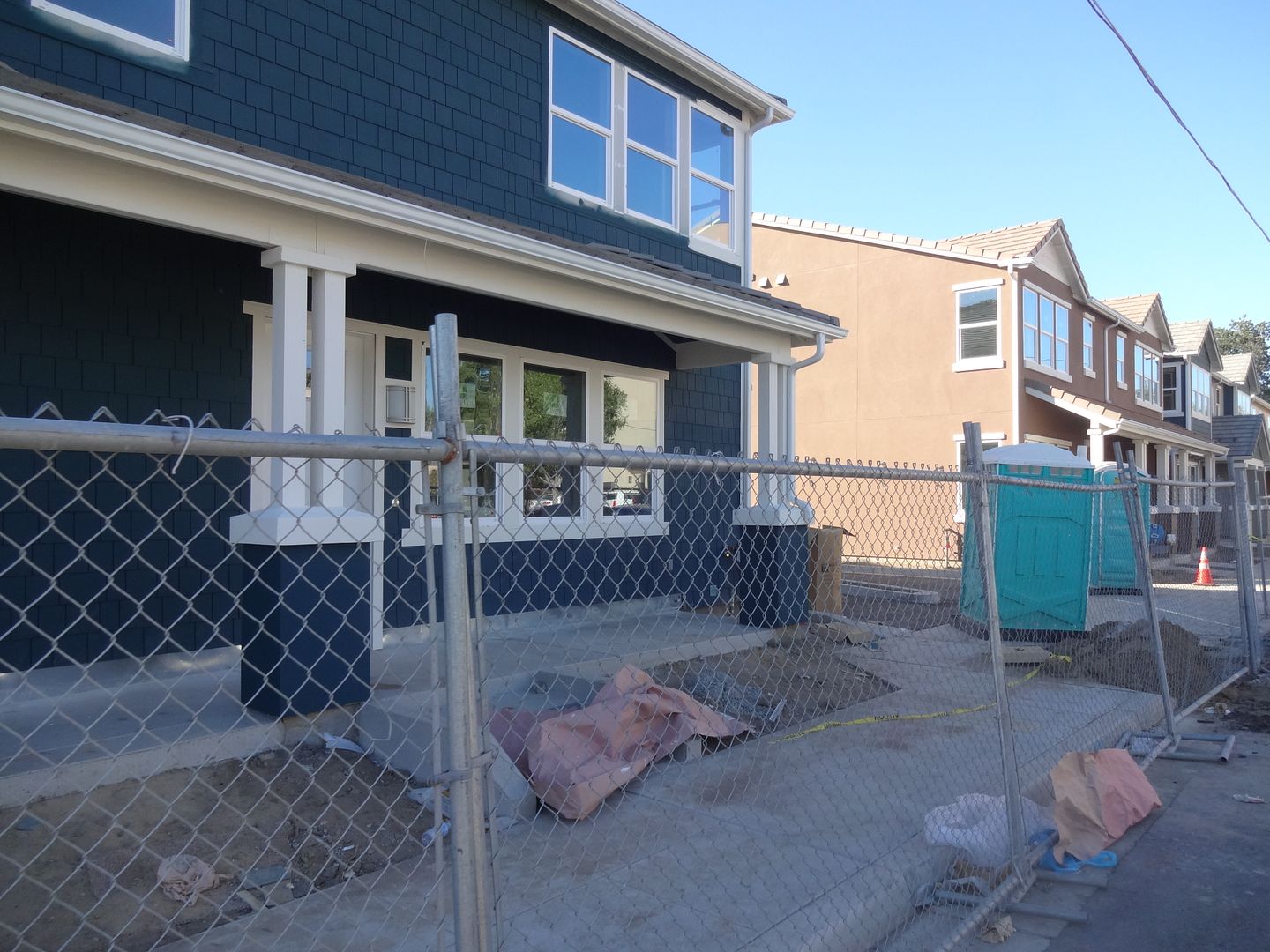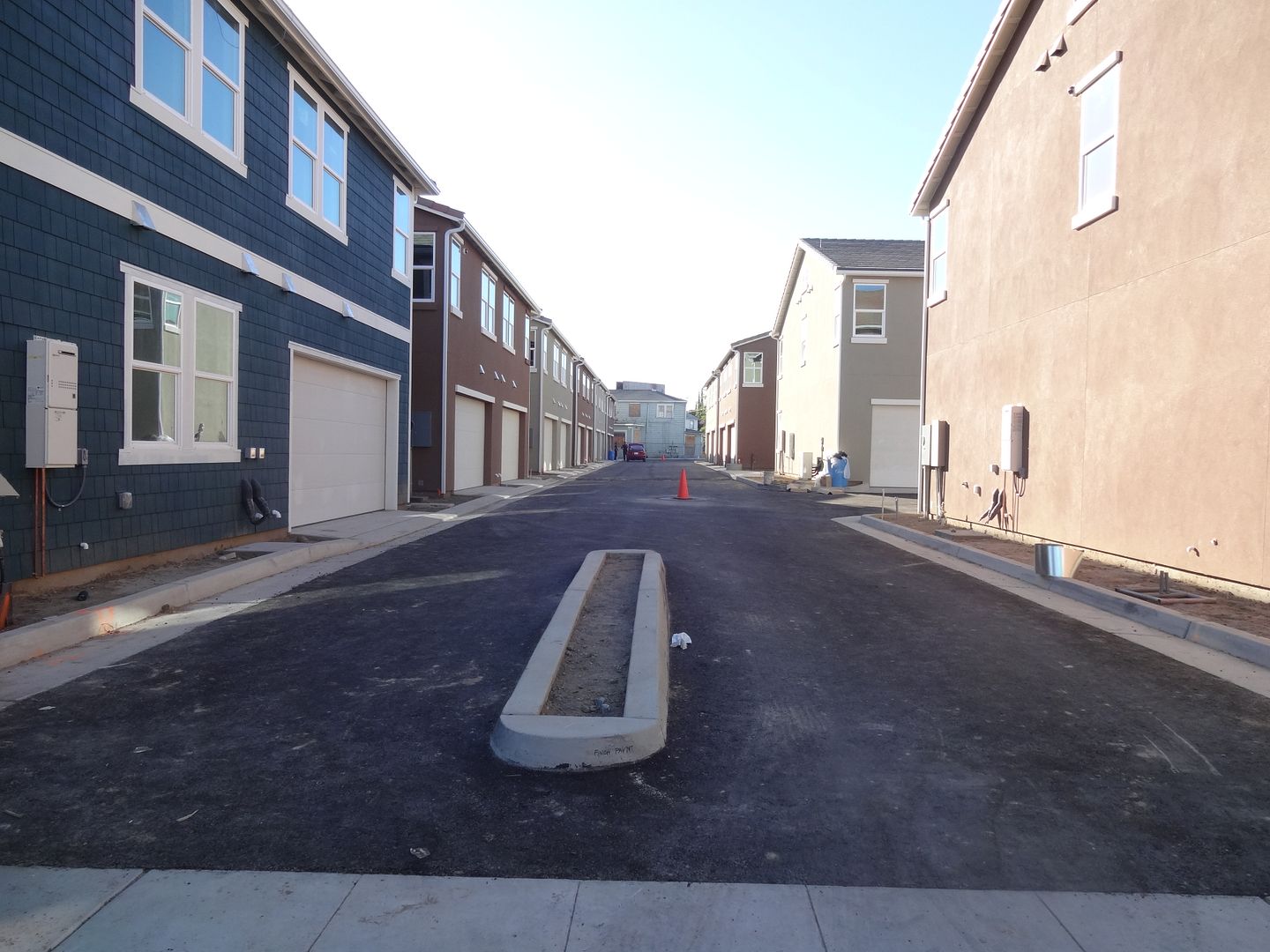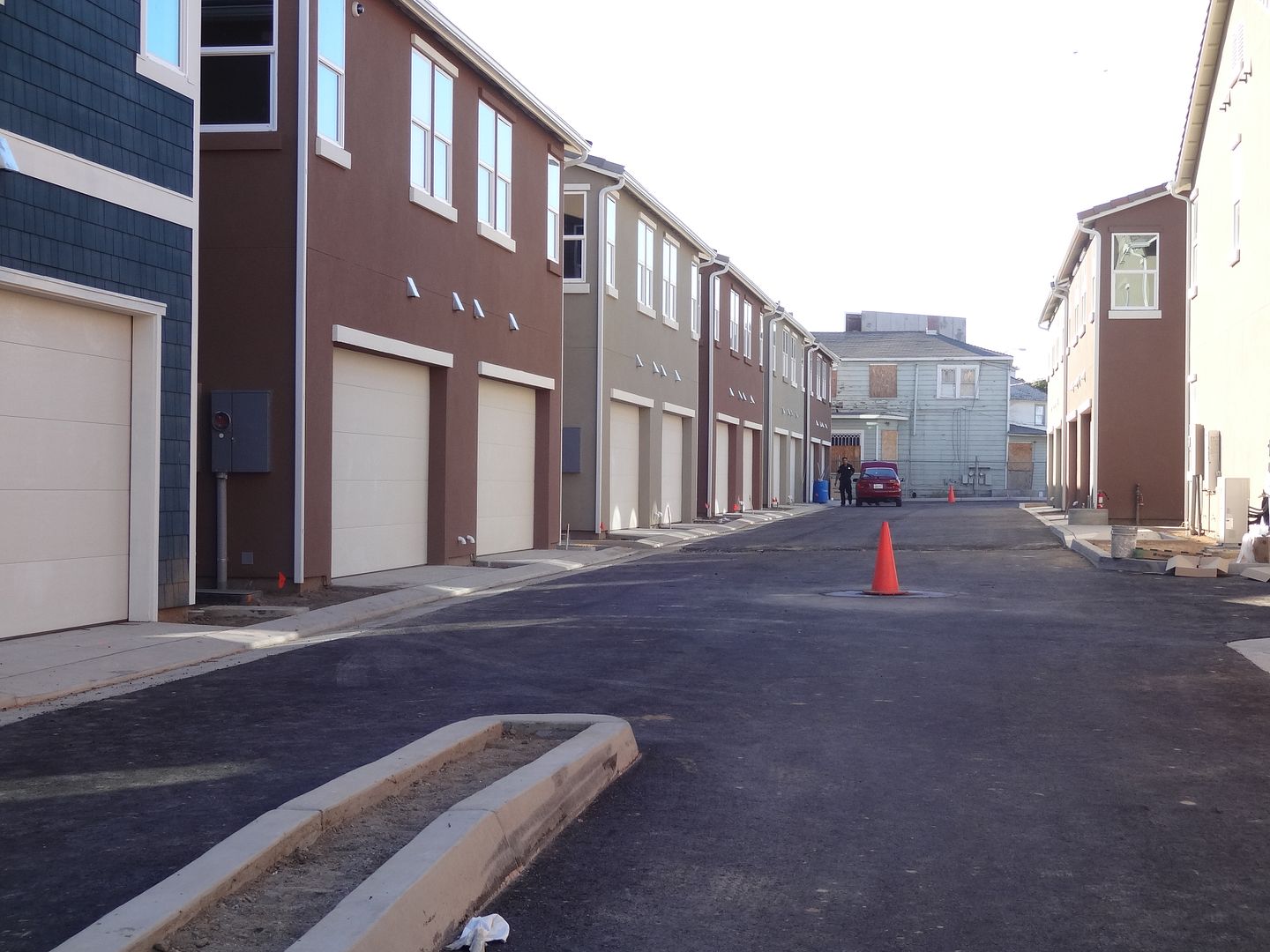 These guys came to see what all the point and shooting was about. I'm thankful that they didn't actually say anything. They're well within their right to come and look at me, and I'm glad they were apparently trained to not harass people not on the property. Good job guys.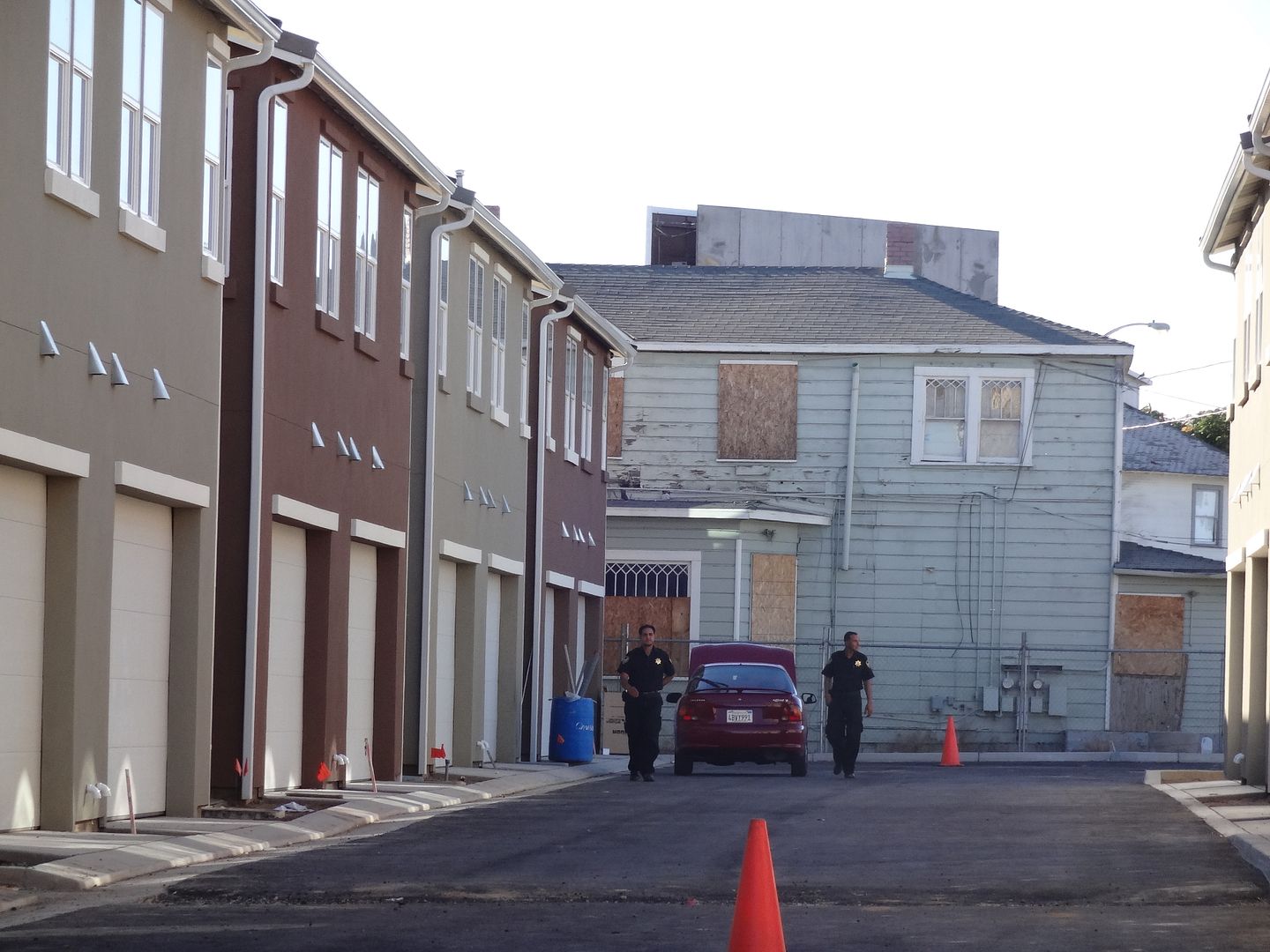 Anyway, looking towards the end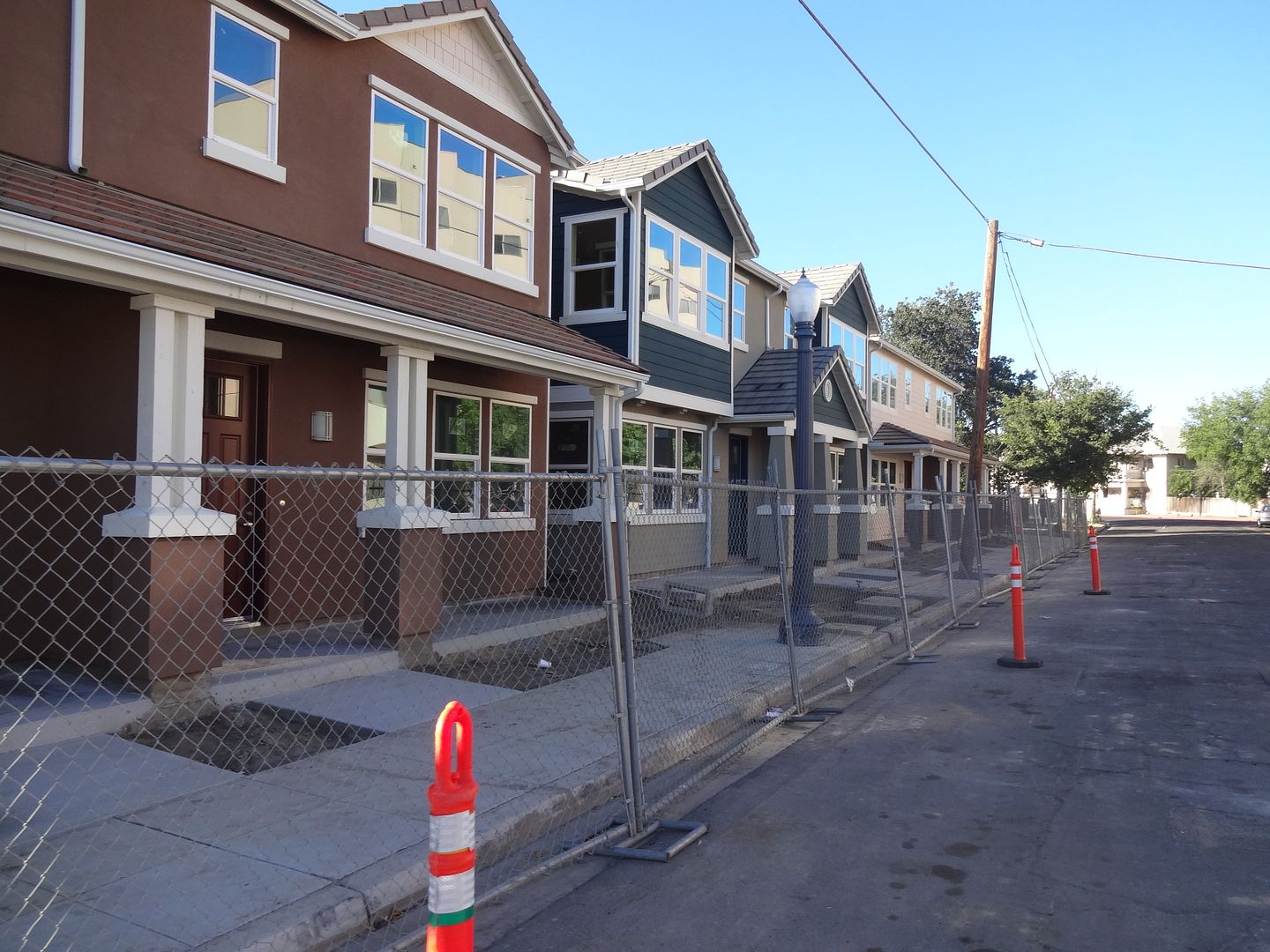 And looking back. Note the change in sidewalk again.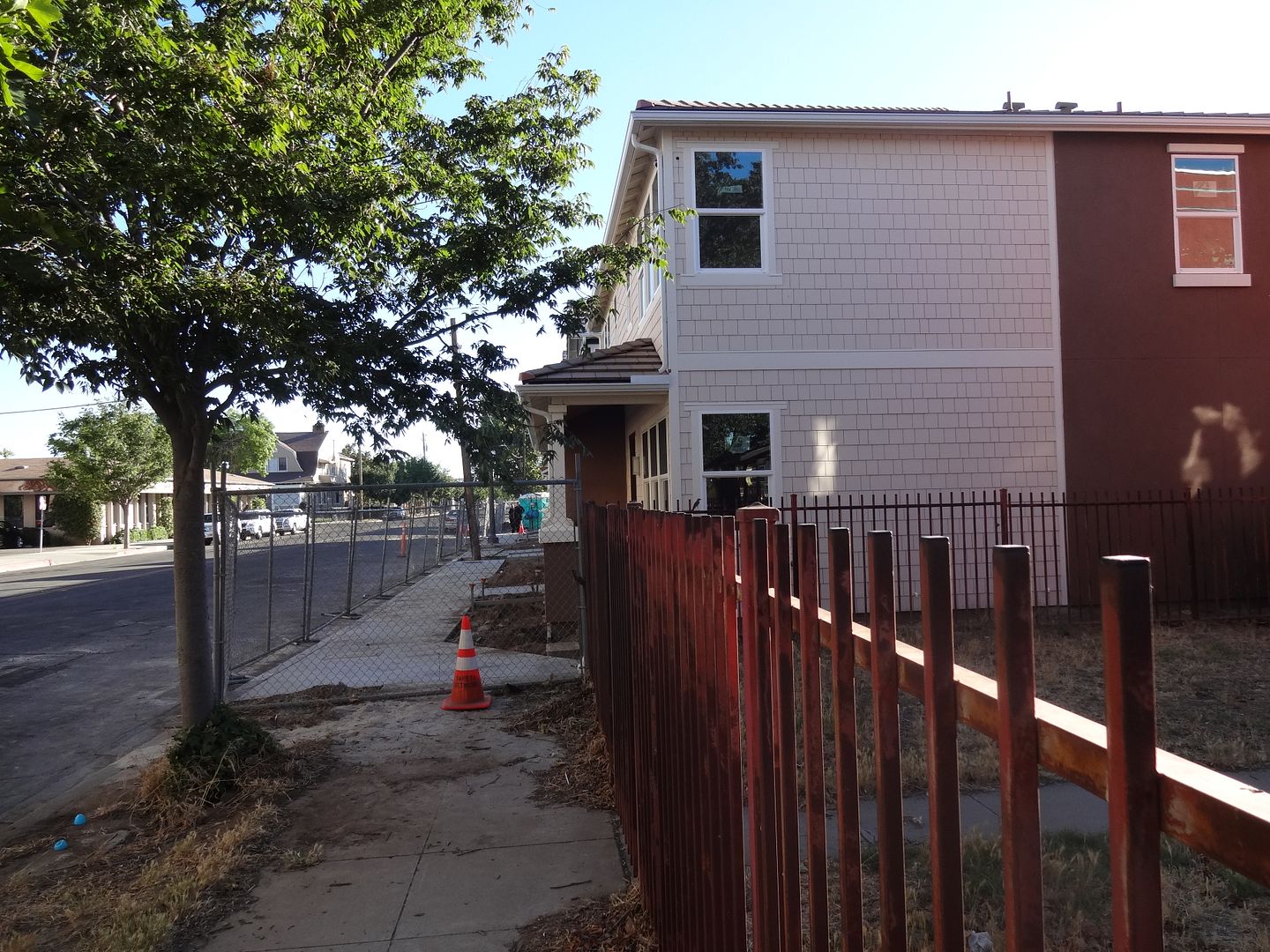 And across the street.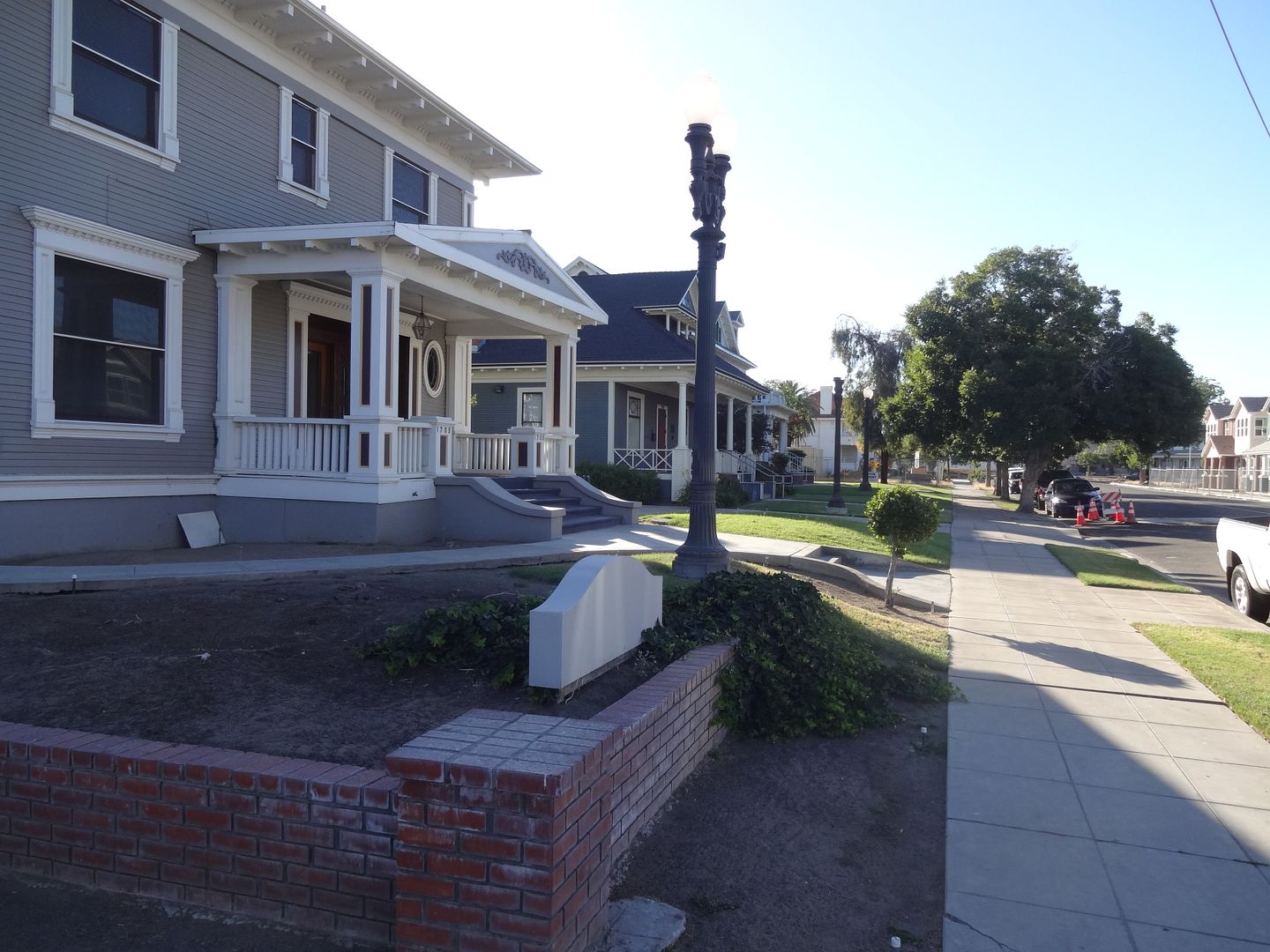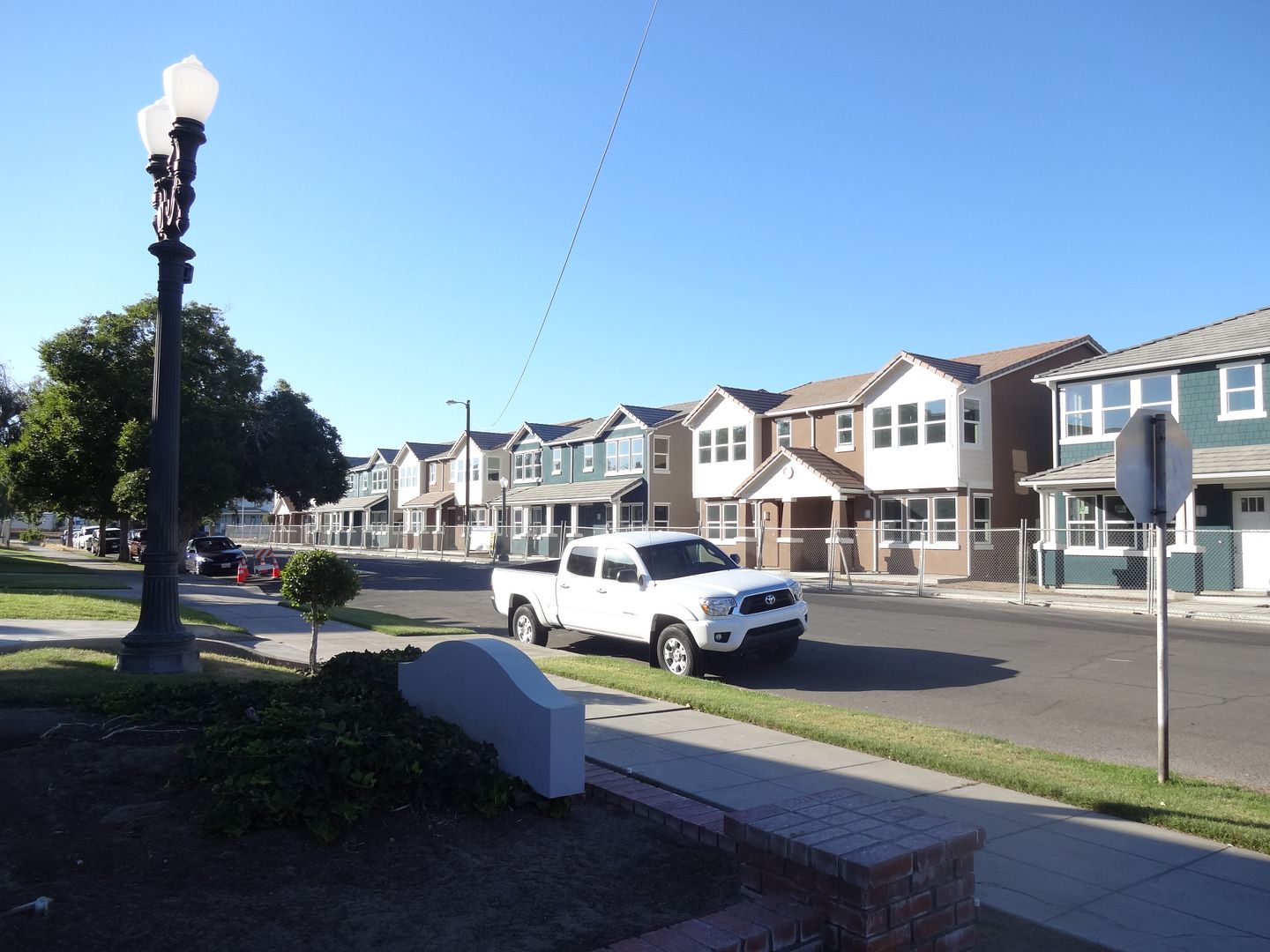 —–
Now we head over to 1612 Fulton, which has been done for quite some time, but I last took pictures in June of 2013, also right before it opened. Here's what a year of activity looks like.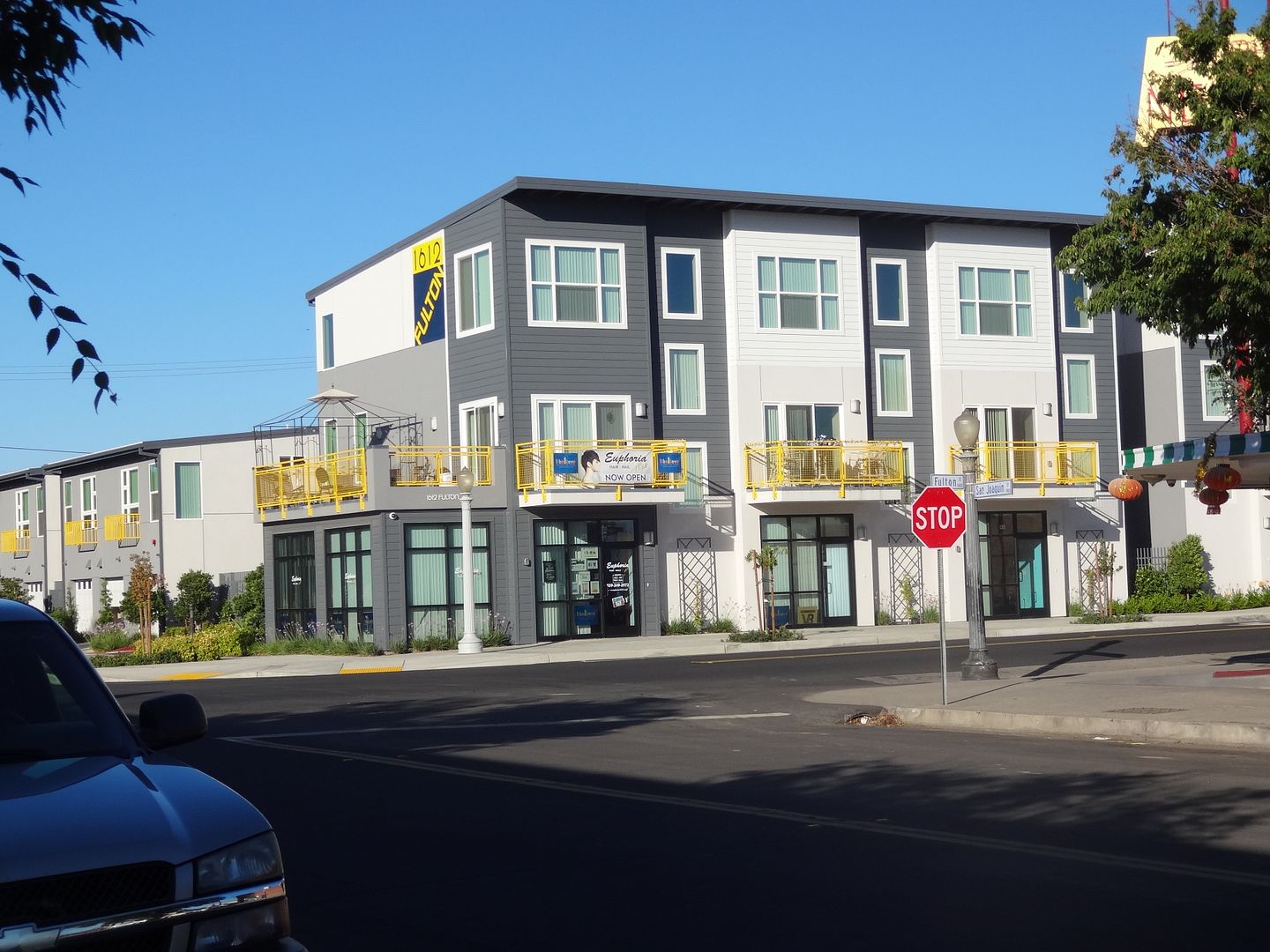 Somehow the city managed to never stripe a crosswalk here, and actually make the stop line placement worse.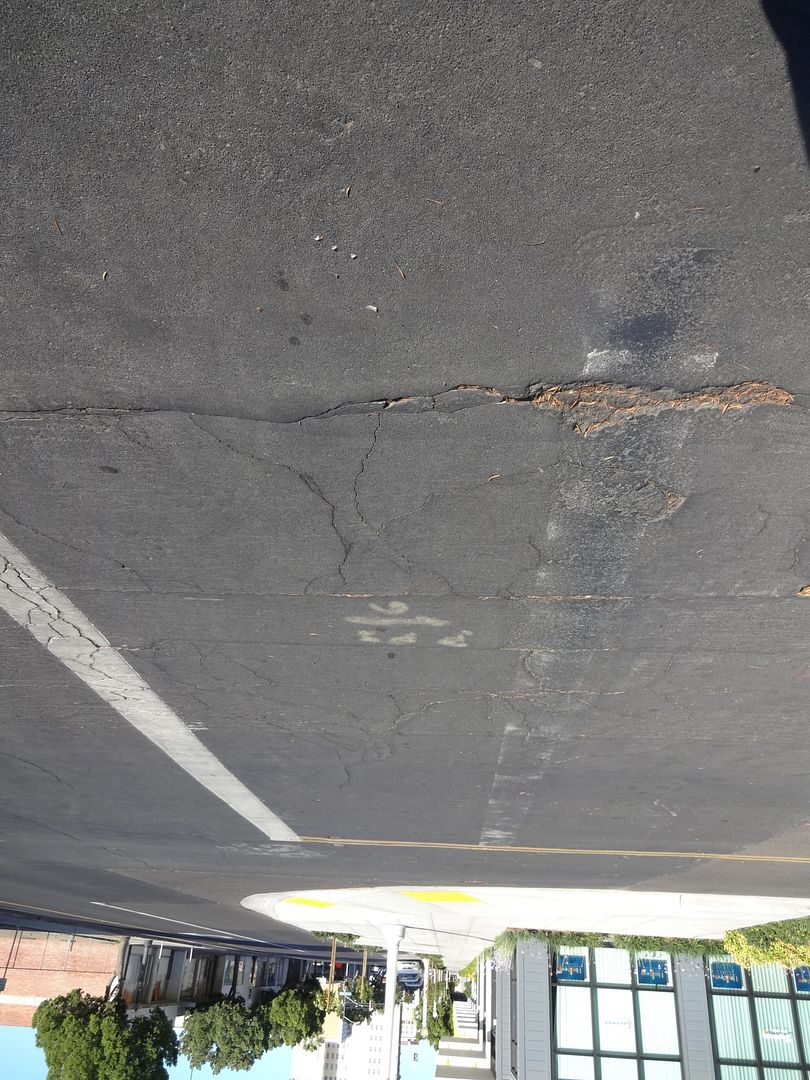 Good job city.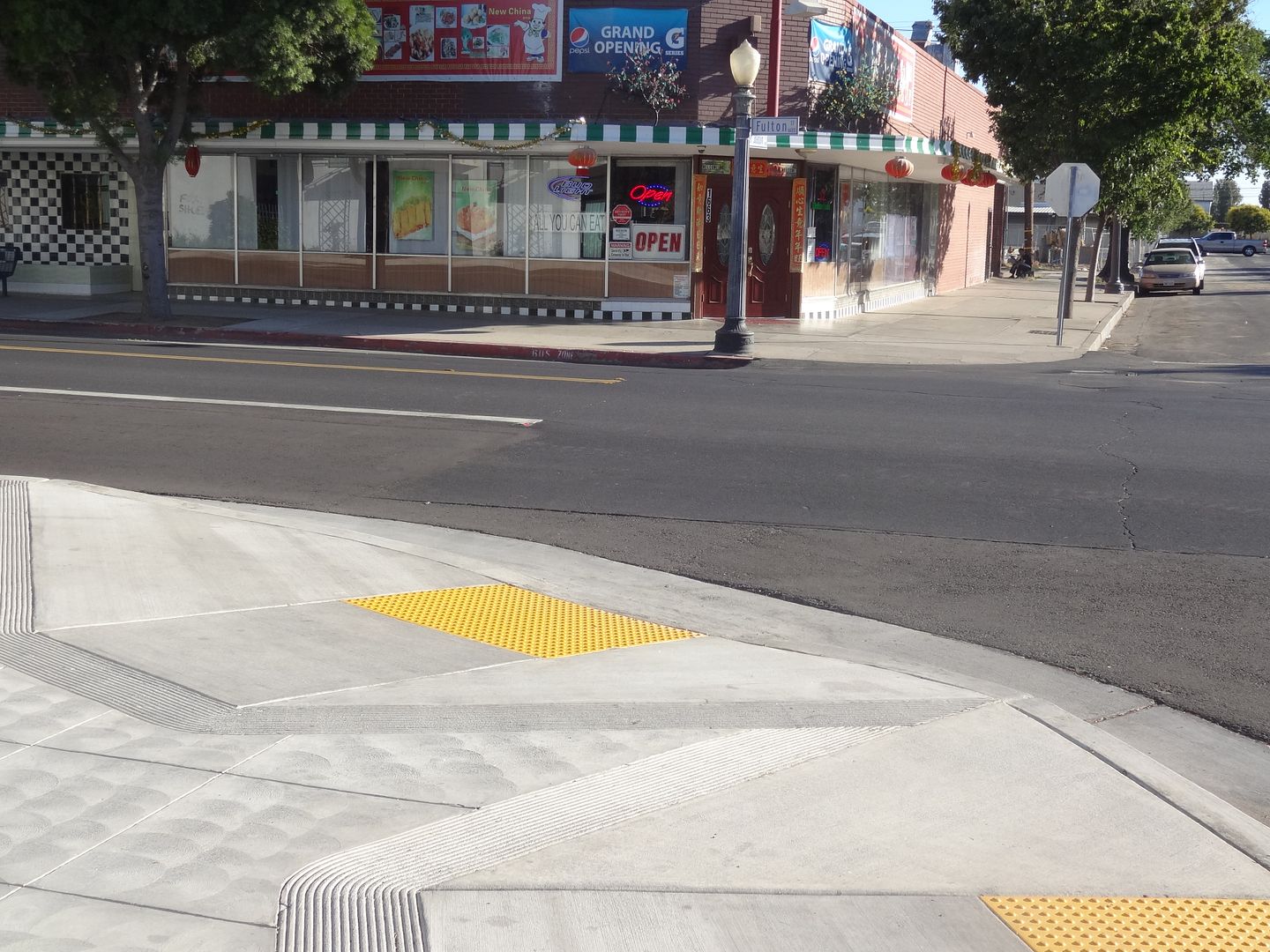 Surprised they actually managed to lease retail space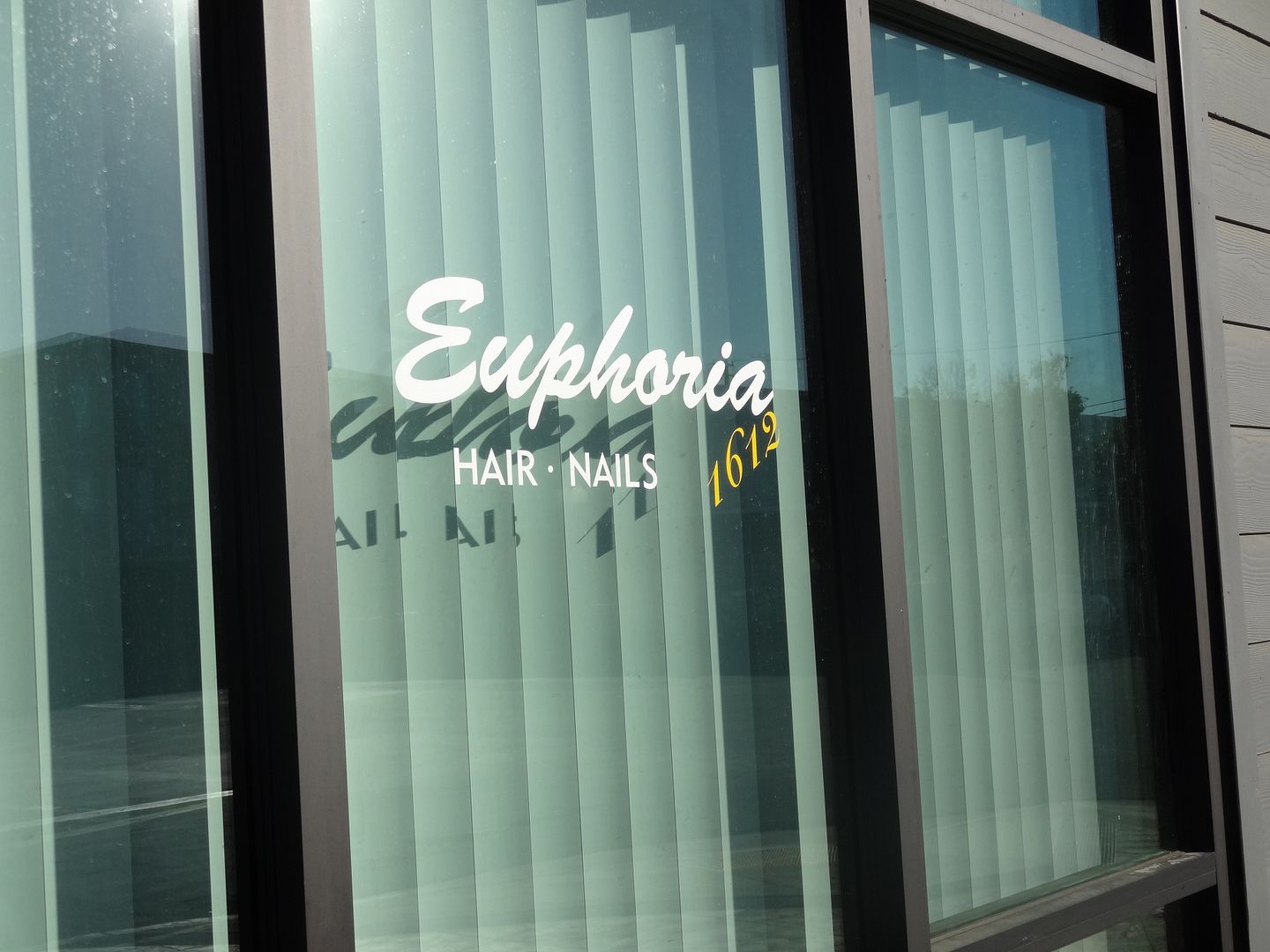 And the biggest absolute failure in the entire GV Urban catalog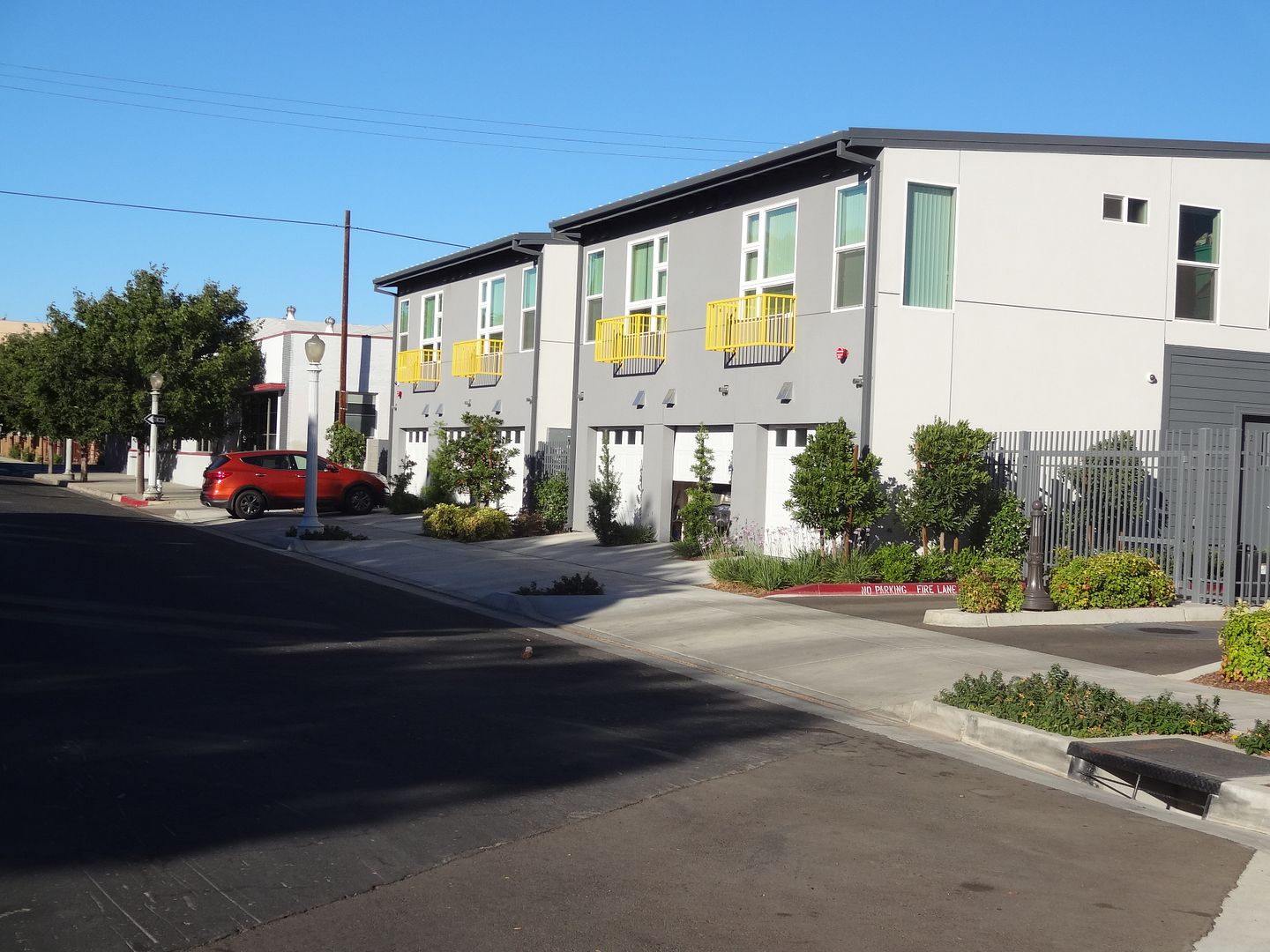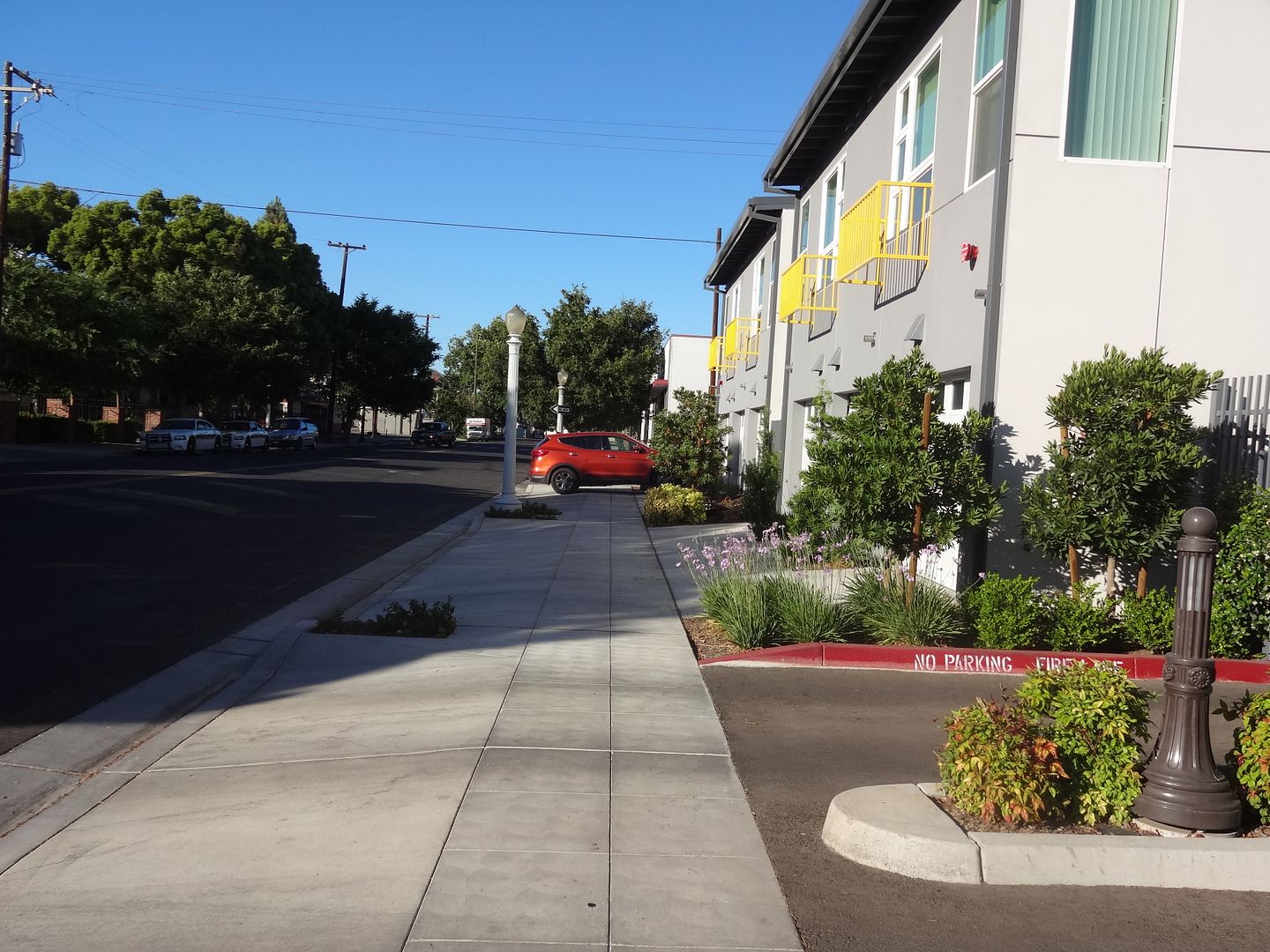 It was obvious this was going to happen. And the city allowed this crap.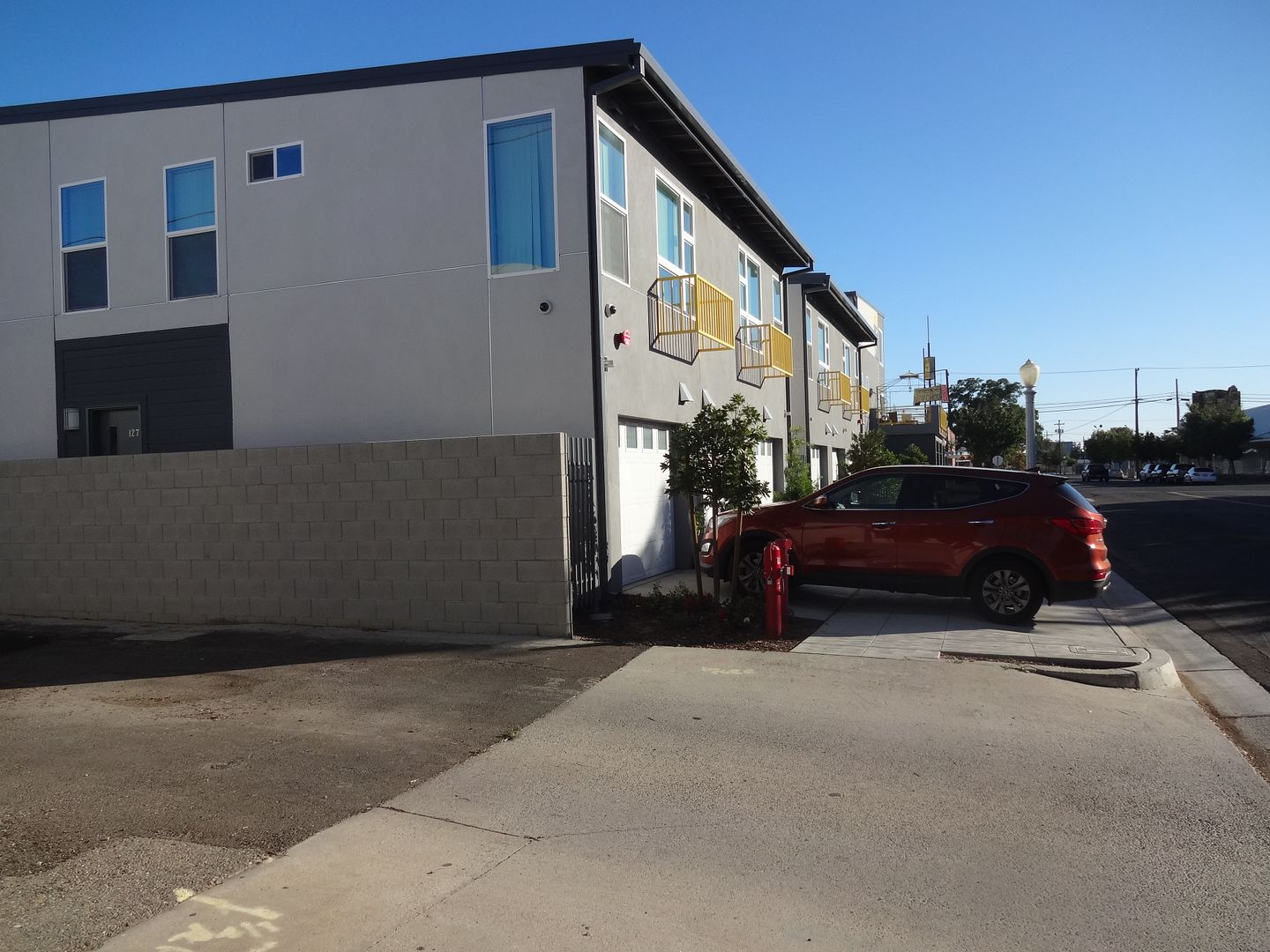 And this is the alley GV Urban couldn't be bothered to use for access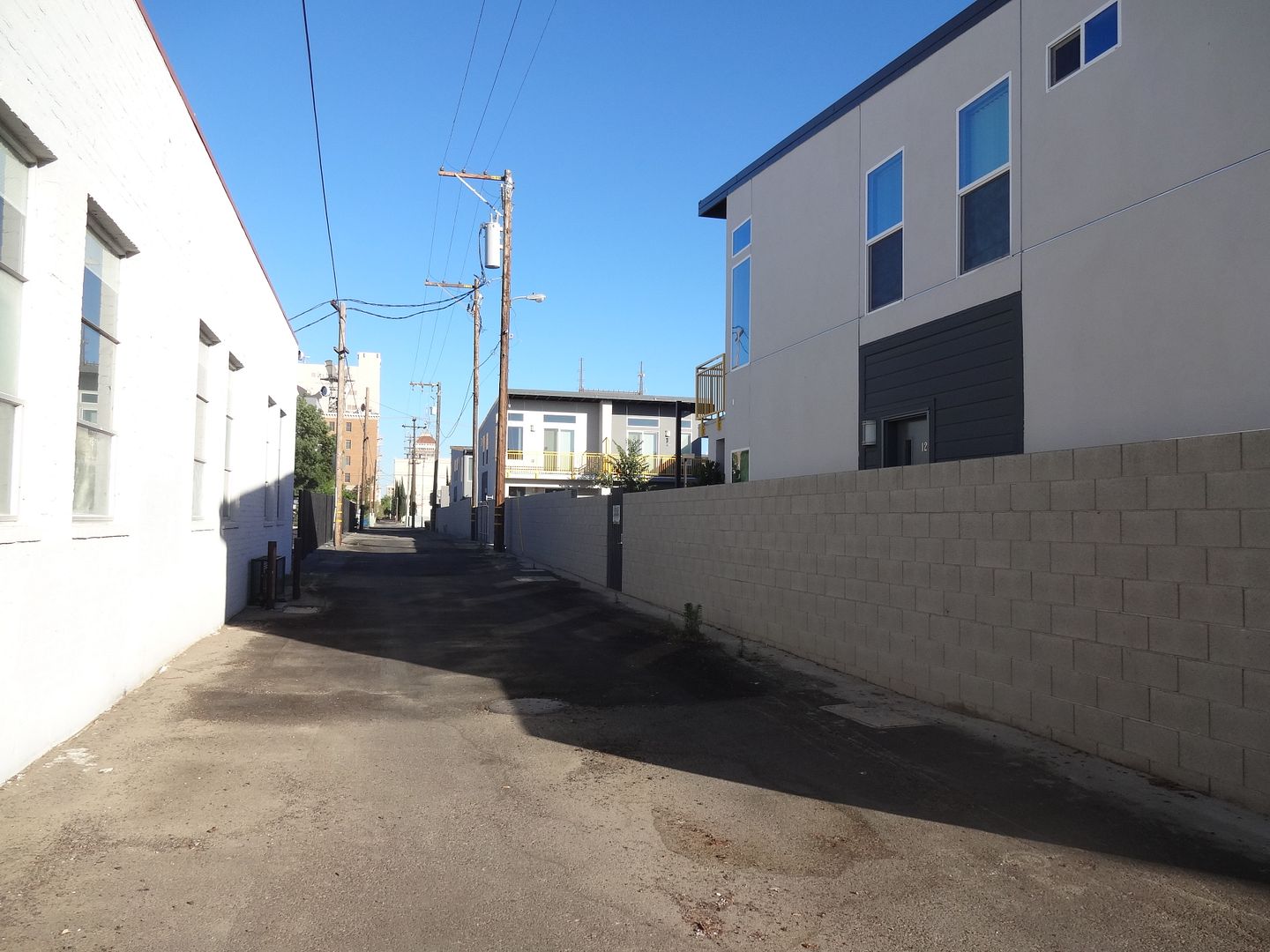 Anyway, moving back to the front, the Fulton frontage is quite nice. Balconies add a cool effect, and look, trees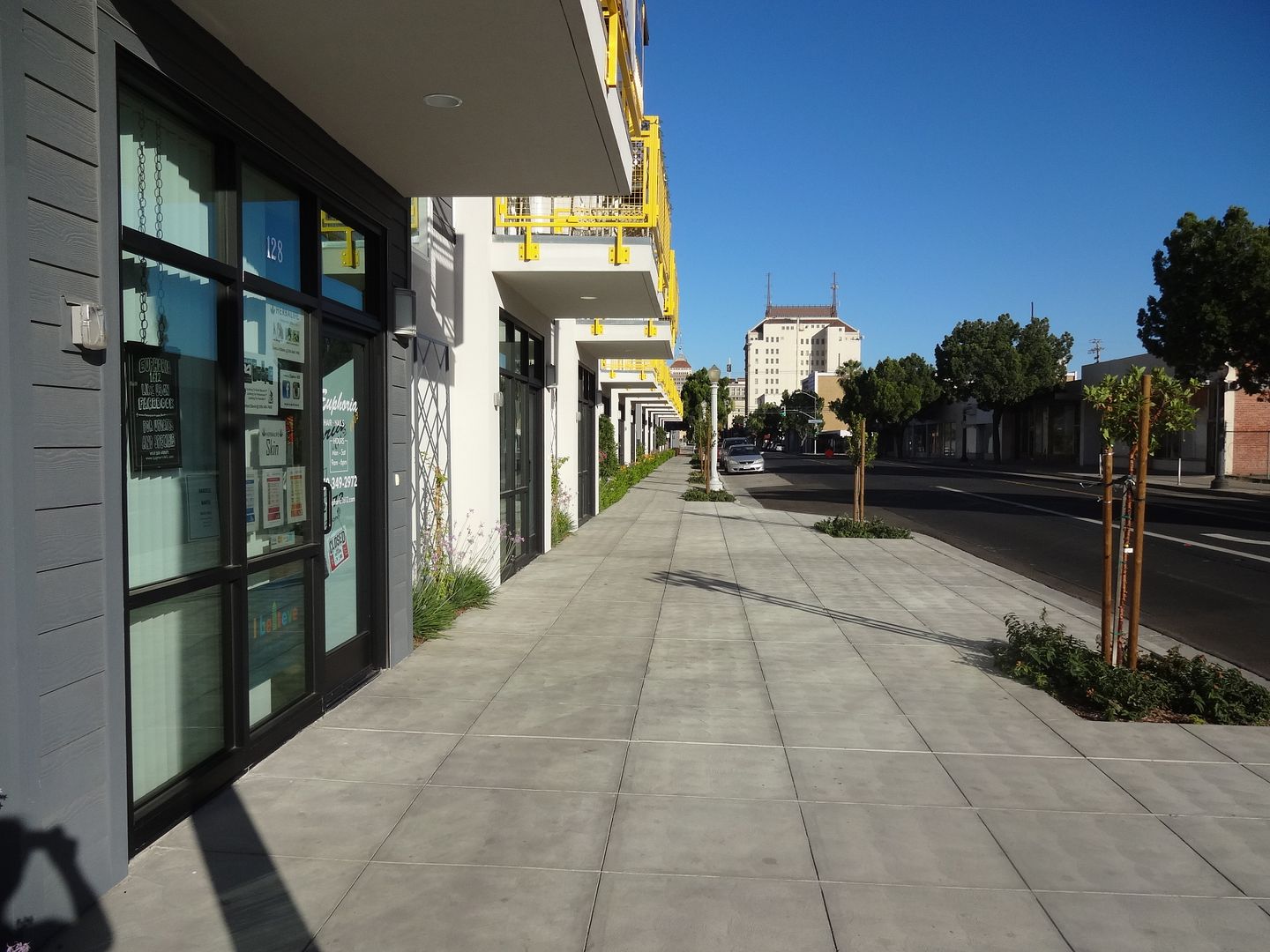 —-
Anyway, GV has another project, on Broadway. Back in May it looked like this.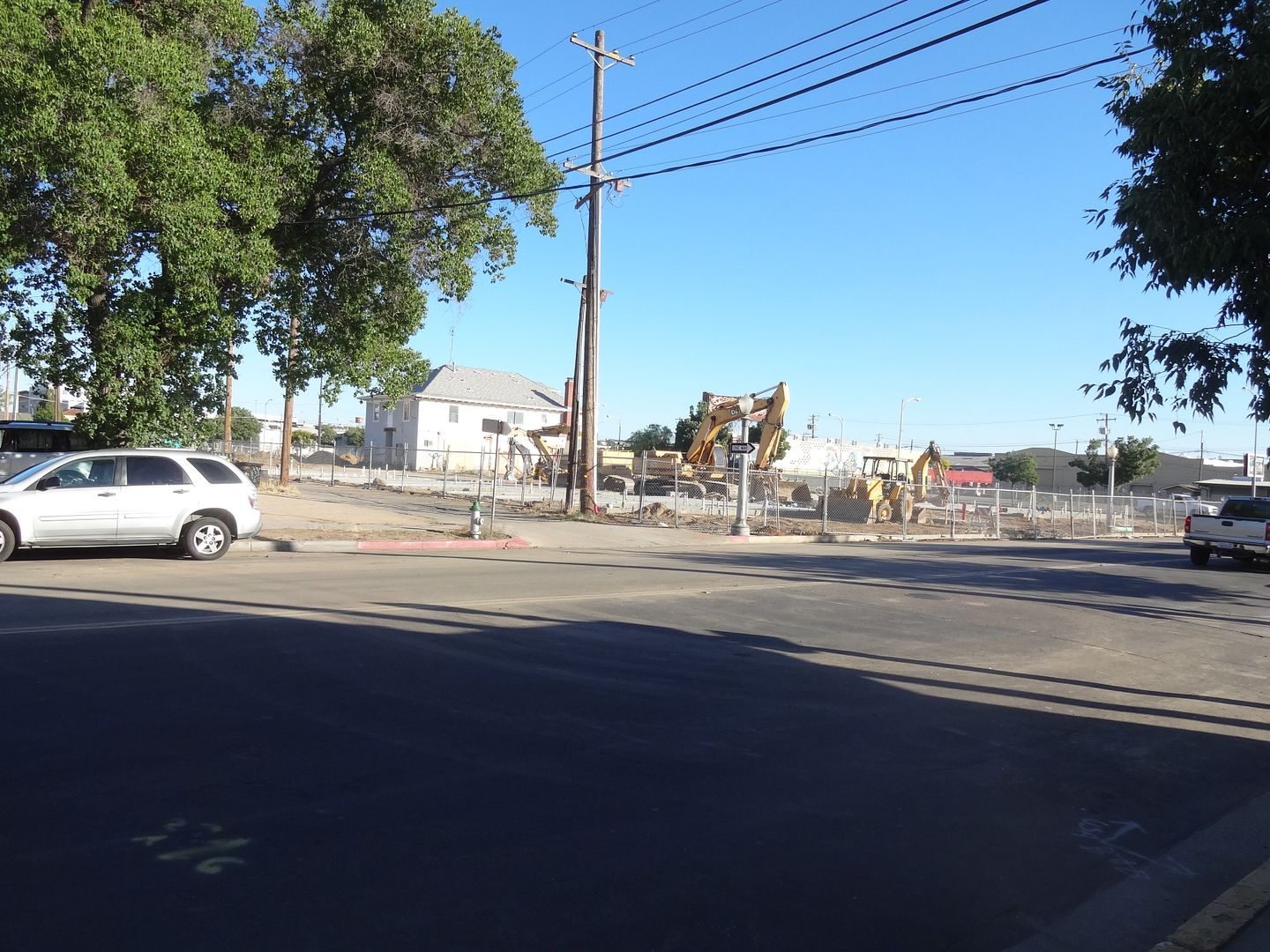 According to their Facebook page, it now looks like this, and will be called "Brio on Broadway"
….So that shouldn't have taken so long to post. But now it's been posted! Yay.