A critical east-west connection in Fresno will be getting bike lanes in the near future, as Fresno State received a grant that will help fund construction.
The following map shows Fresno State and existing the bike infrastructure. Barstow is the only east-west route, as Shaw has been designed to be very dangerous for bicycles. The A-B line is the rough extent of phase 1.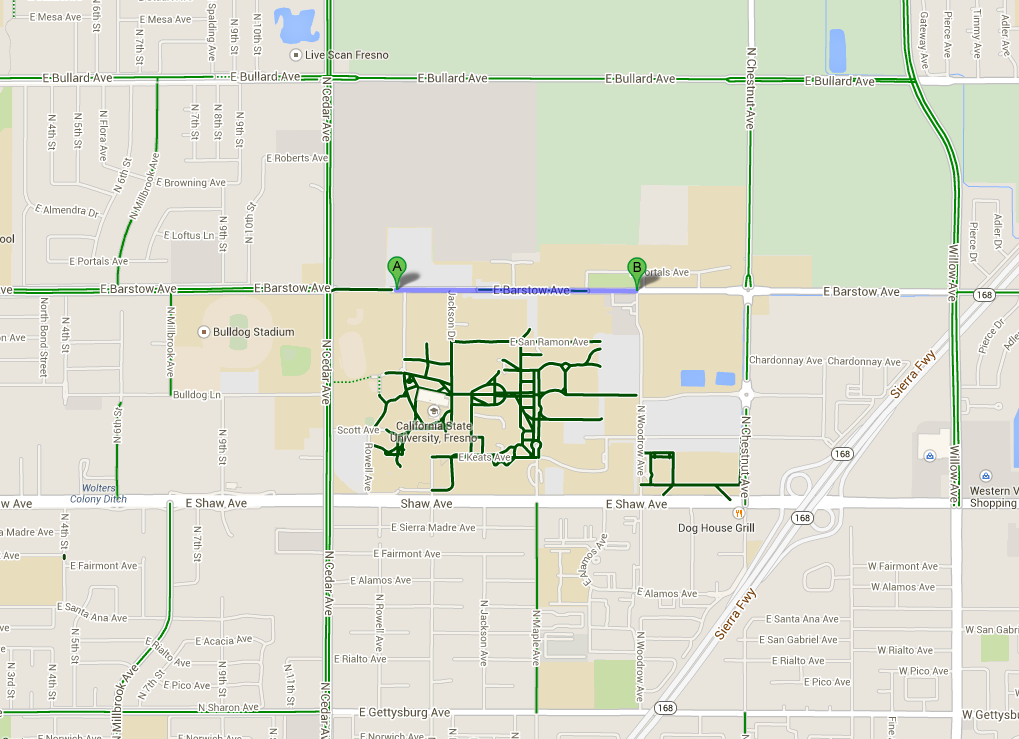 Back in August, the state released the list of projects to be funded under the Active Transportation Program for 2014.
Here's what Streetsblog wrote:
Under the ATP, the CTC is preparing to distribute $221 million for projects and programs in two categories: a statewide competition and a separate competition for small rural and urban projects. A third category of funds will be distributed later this year through the state's largest Metropolitan Planning Organizations (MPOs) (more on that below).

The $221 million for the first two categories will be matched by another $207 million in local matching funds, yielding a total of $426 million in bike and pedestrian projects that will get the green light in the first two-year funding round. The 145 successful applications include 124 statewide projects [PDF] and 21 small rural and urban projects [PDF].
Here are the types of projects that would be funded:

$57 million in bike projects and plans
$119 million for 91 Safe Routes to Schools grants, 81 in the statewide category and 13 in small urban/rural category. Of the 91, 53 include non-infrastructure programs
110 of the projects ($189 million worth) directly benefit disadvantaged communities at least partially
The program was created in 2013.
The Fresno area projects that received money were:
Barstow Avenue Bikeways, requested by CSU Fresno, for a $875,000 grant out of $2,075,000 project cost.
Active Transportation Plan, requested by Fresno COG, for a $150,000 grant
The project had received funding in the past. Now, if you're wondering why bike lanes cost over $2 million, this January 2013 (PDF) document explains it. The funding in this document is about an earlier grant.
Sadly, this means another road widening project. It seems like even with a bike project, the administrators are eager to throw in auto-oriented costs, such as adding a right turn lane.
Today, Barstow looks like this. Cyclists use the very narrow shoulder, shared with pedestrians.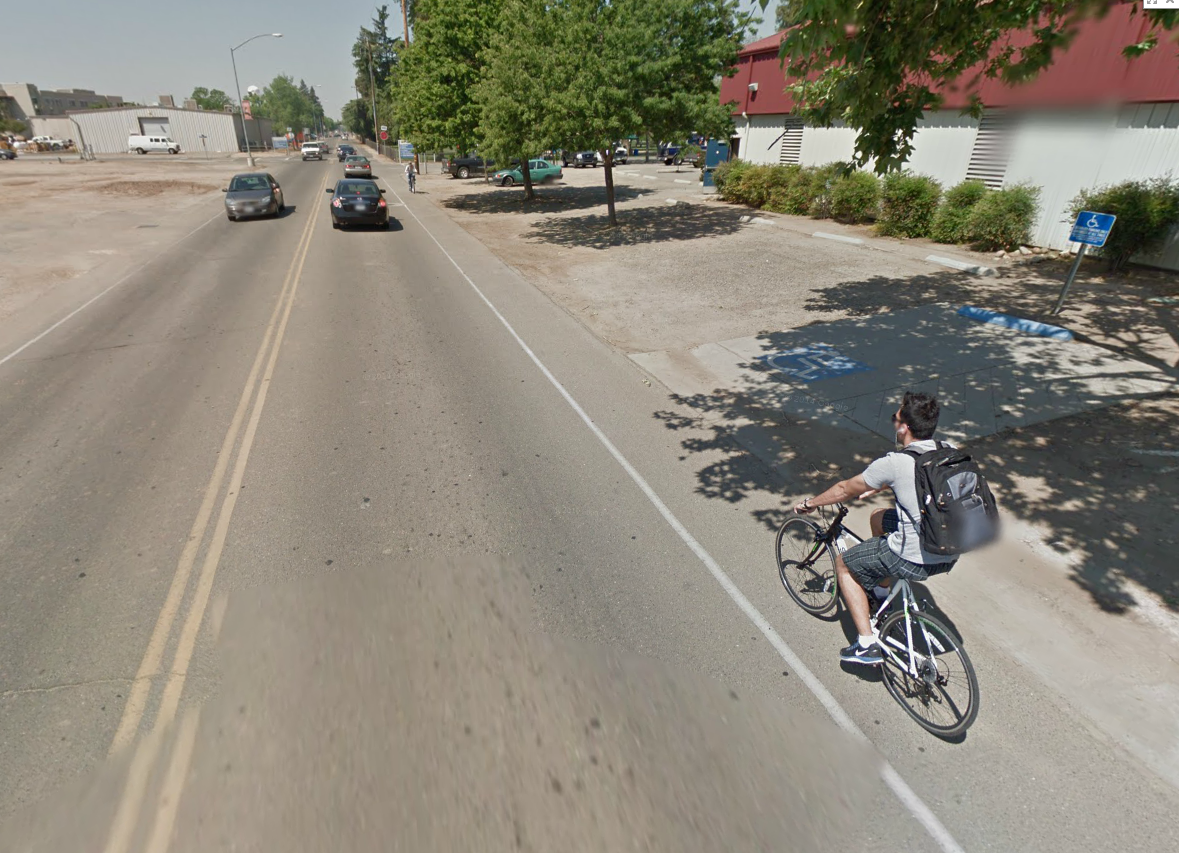 Some sections, where the roadway is wider, have bike lanes, which are narrow and very faded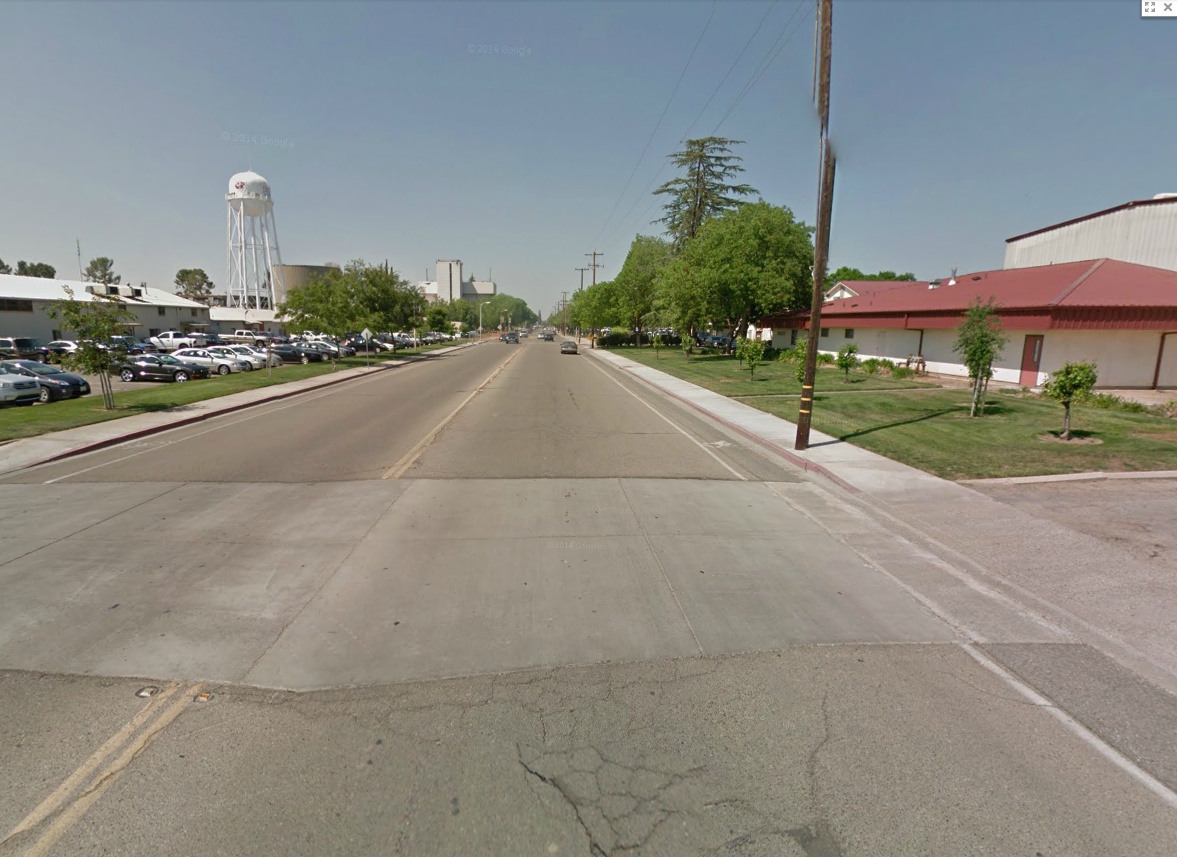 This would be a fantastic opportunity to design real bicycle infrastructure, that will get more students biking, like a two-way cycle track. However, that seems unlikely. Instead, it seems like the project will just widen the road to add standard painted bike lanes – and with the widening, encourage drivers to drive faster.
Fresno State does a poor job of encouraging transportation outside of driving. Last month, I posted about the Campus Pointe development, which has very poor pedestrian and bicycle connectivity.
The university attitude towards cycling is made obvious on their website, which is really sad.
Behold the "Campus Bike Program"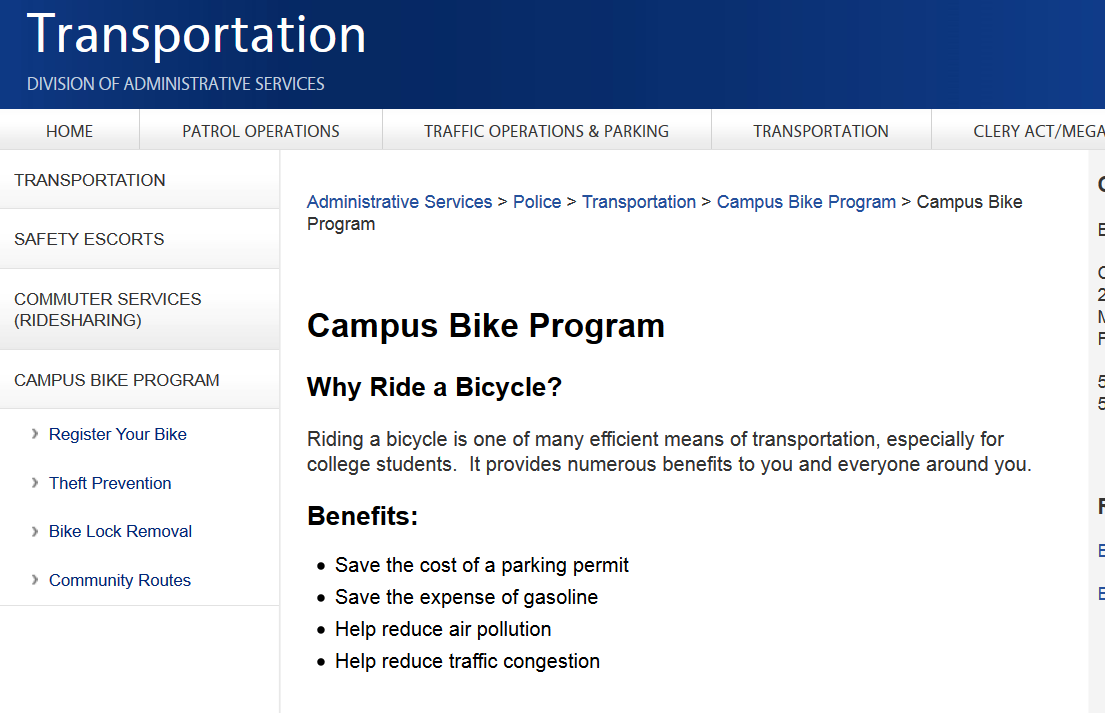 Absolutely no useful information. Really, that's it.
The link on the left to community routes? If you expected maps showing the best ways to and on campus…well that was hopeful thinking. Instead, they link to county maps from 2007, which gives a good idea of the last time that page was looked at.
Bike lanes coming to Barstow is great news, and it's nice to see the university push for them. However, it's a shame that the project seems to be doing the bare minimum, and the transportation focus for the university continues to be on parking. One of the justifications for the project is to minimize traffic impacts from a new parking garage (???).