Way back in February of 2013, GV Urban went before the city with their newest apartment proposal. The plan involved building up the Met Block, named after the old Met Museum. The block is between Van Ness and Fulton, and between Calaveras and Stanislaus.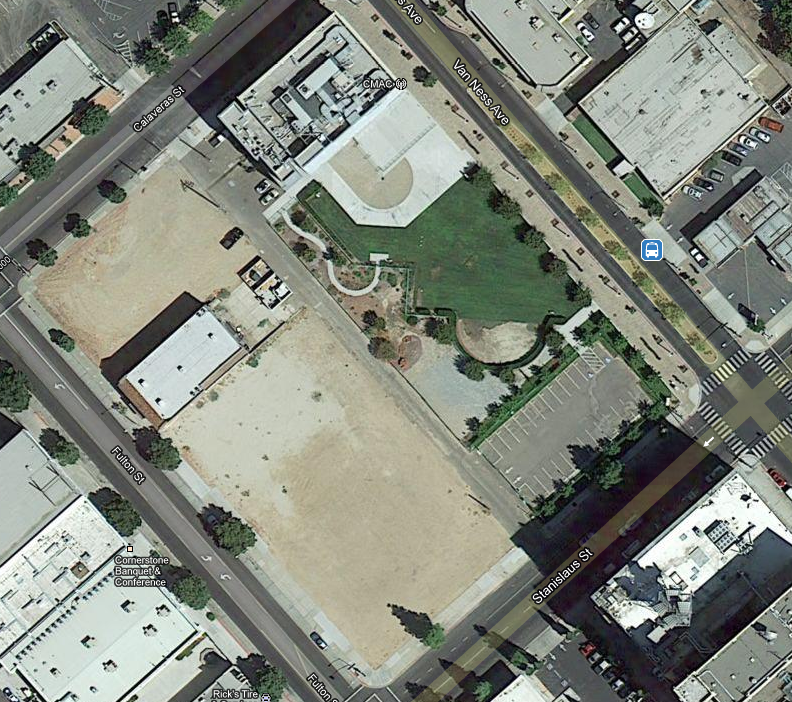 The plan involved keeping the Met (top corner) and restoring the only other building left standing, on the left.
Problem was, the plan sucked. GV Urban proposed sticking in the exact same template they've built five other times downtown, but this time with a hideous façade.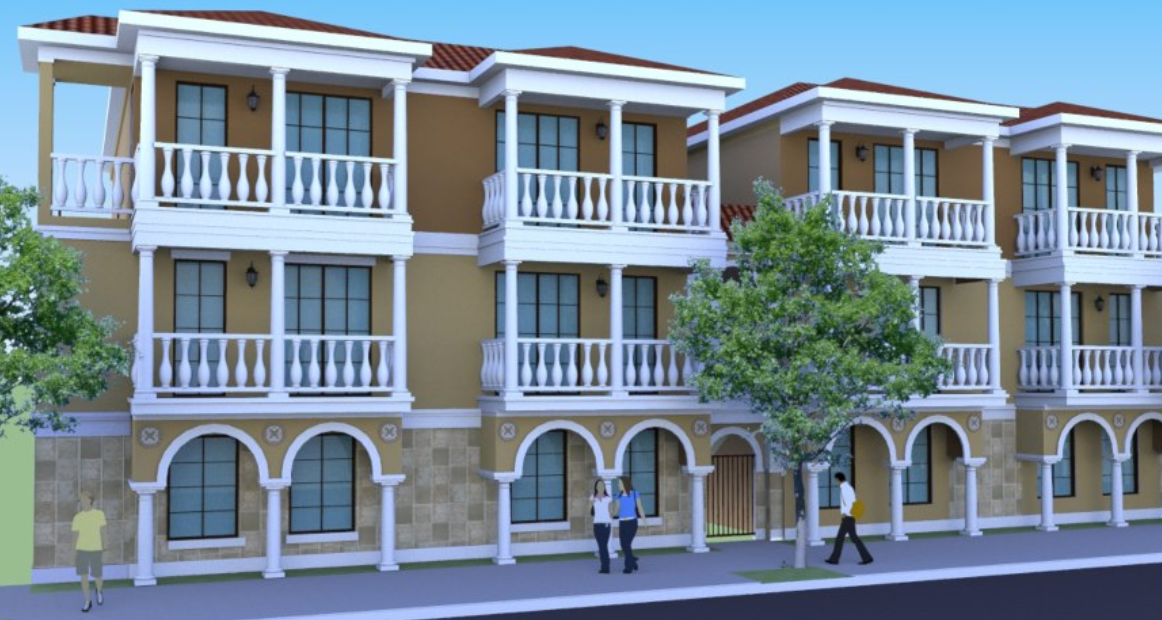 For quite possibly the first time ever, the city pushed back against GV Urban. Aside from the ugly façade, the city was concerned that such a prominent block should break GV's 3-story barrier, as to match the height of the Met.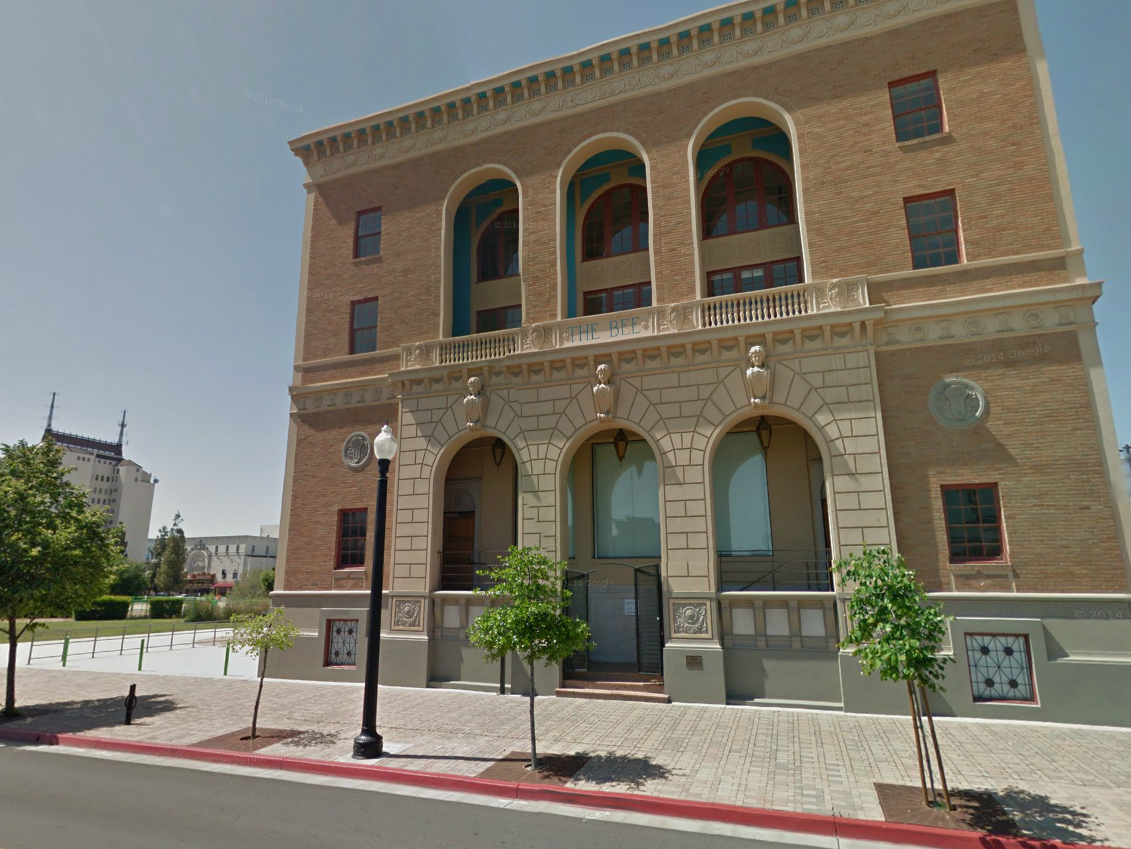 So the project went quiet for over a year, at least in the public eye.
Two weeks ago, the Downtown Fresno Blog posted that work had begun, and included this picture: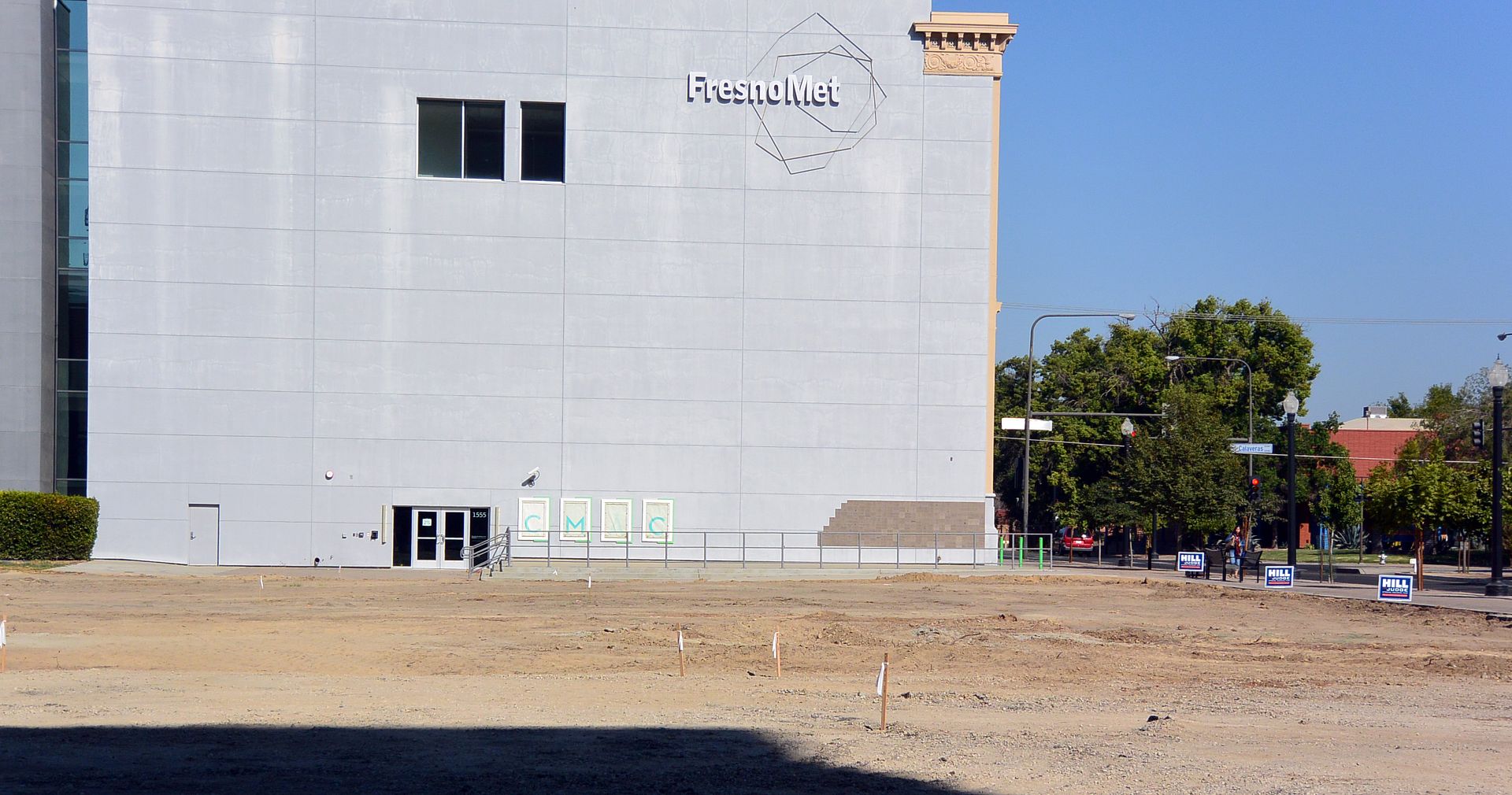 That caught me off guard. I had expected to see a new proposal go through the planning board…
And indeed one had, back in May (massive PDF). Looks like I missed that meeting.
So what changed?
Almost nothing. Looks like GV Urban gets their way, again. The site plan is almost identical to what was presented in 2013. That plan included destroying a public park to replace it with private parking and an indoor courtyard. Classic Fresno. The public alley will also be privatized.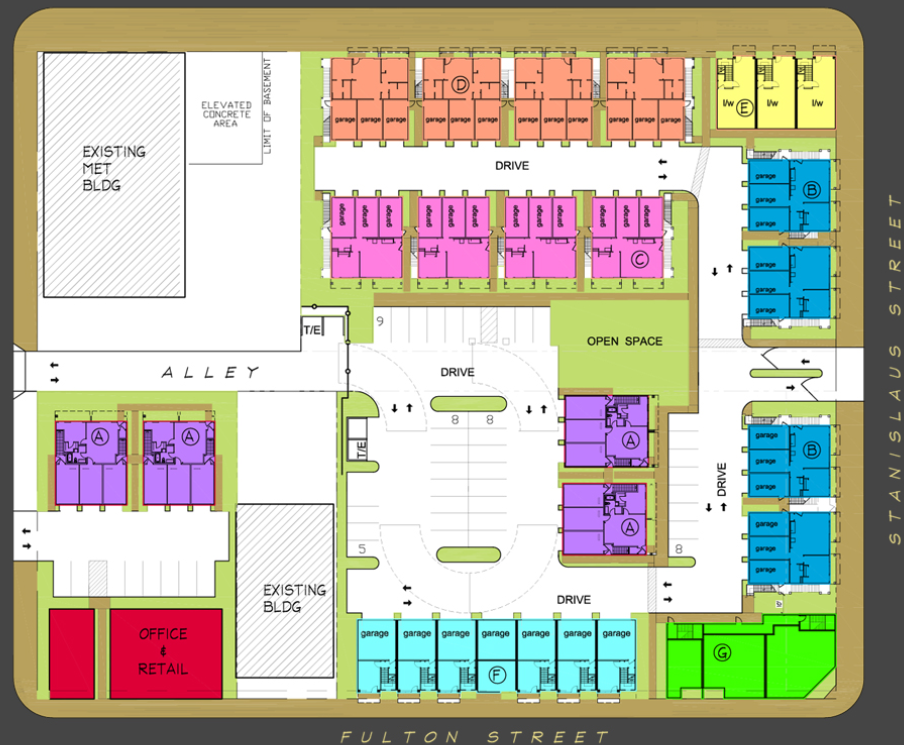 The diagram above is from last year, but is easier to see than the updated version, which to my eyes, is identical. It includes:
12 two-story triplex buildings
4 three-story fiveplex buildings
3 three-story mixed use
Total = 85 units
As for the concern about heights? Not addressed. The buildings still top out at 3 stories, except now it looks just a wee bit taller, thanks to slightly more pitch on the roofs. And the hideous façade? Well, it sort of appears slightly less terrible.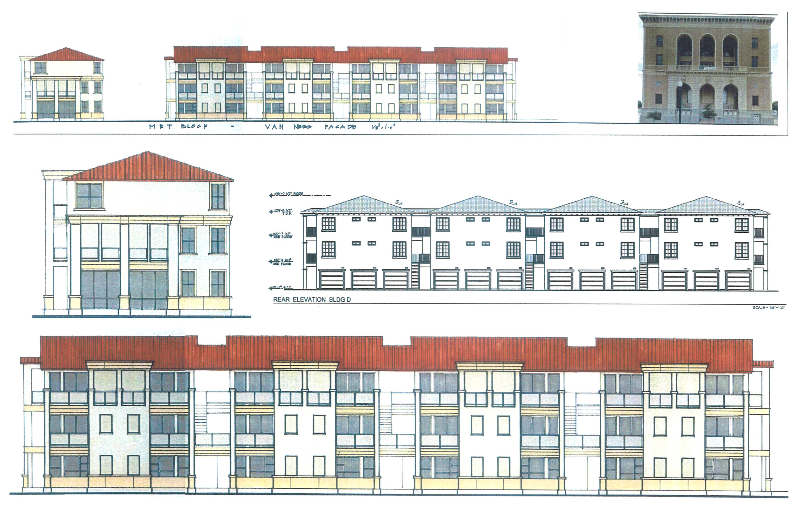 I'm assuming Granville pulled the "you let us do what we want or you get nothing at all" card and the city caved.
While it's great to see another 100+ people moving downtown, it's a shame they're doing so in such a mediocre project, especially on such a significant block.
On the plus side, the construction is so cheap that no developer will hesitate to knock it down in 20 years to build something better.
On a completely different subject…
In May I also missed Brandau killing yet another road diet project, while voting yes on every road widening and traffic signal project possible.