Yesterday's election news keeping you down? Maybe this surprising development will brighten your day.
This week, the Fresno Bee reported that the massive Westlake sprawl project has been put on hold – for at least a decade. The news came as a great surprise because last December the developer, Granville, began mobilizing bulldozers to flatten the land.
Developer Darius Assemi, president of Granville Homes, said the timing isn't right for his Westlake development, which lies beyond Fresno's city limits. The cost to build is too high and he's waiting to see the city of Fresno's growth plan for the area before moving ahead with the project.

The decision, made in recent weeks, is disappointing, said Assemi, who in 2004 began assembling more than 400 acres to create Westlake. "We've been working on this project for 10 years," Assemi said. "We want to make sure it's financially feasible and the right components are in place."
The plan first made its way through City Hall in 2005. By the time it was approved, the housing market collapsed, and it was all put on hold. Last October, the project rose from the dead, with the plans going through the Council one more time to make some modifications. Nothing too grand, just swapping some of the proposed plots around.
So what was Westlake? It was a plan to build 2,600 new single-family homes on 430 acres in the far west side of Fresno.
Assemi pulled together land that forms a long rectangular property bounded by Gettysburg, Garfield, Shields and Grantland avenues. Plans are to build about 2,600 single-family homes and apartments. The development could become home to as many as 8,000 people.

There will be a 55-acre lake, nearly three miles of trails, an elementary school (in the Central Unified School District) and 300,000 square feet of commercial space.

The plan was for the giant area in the center of this map: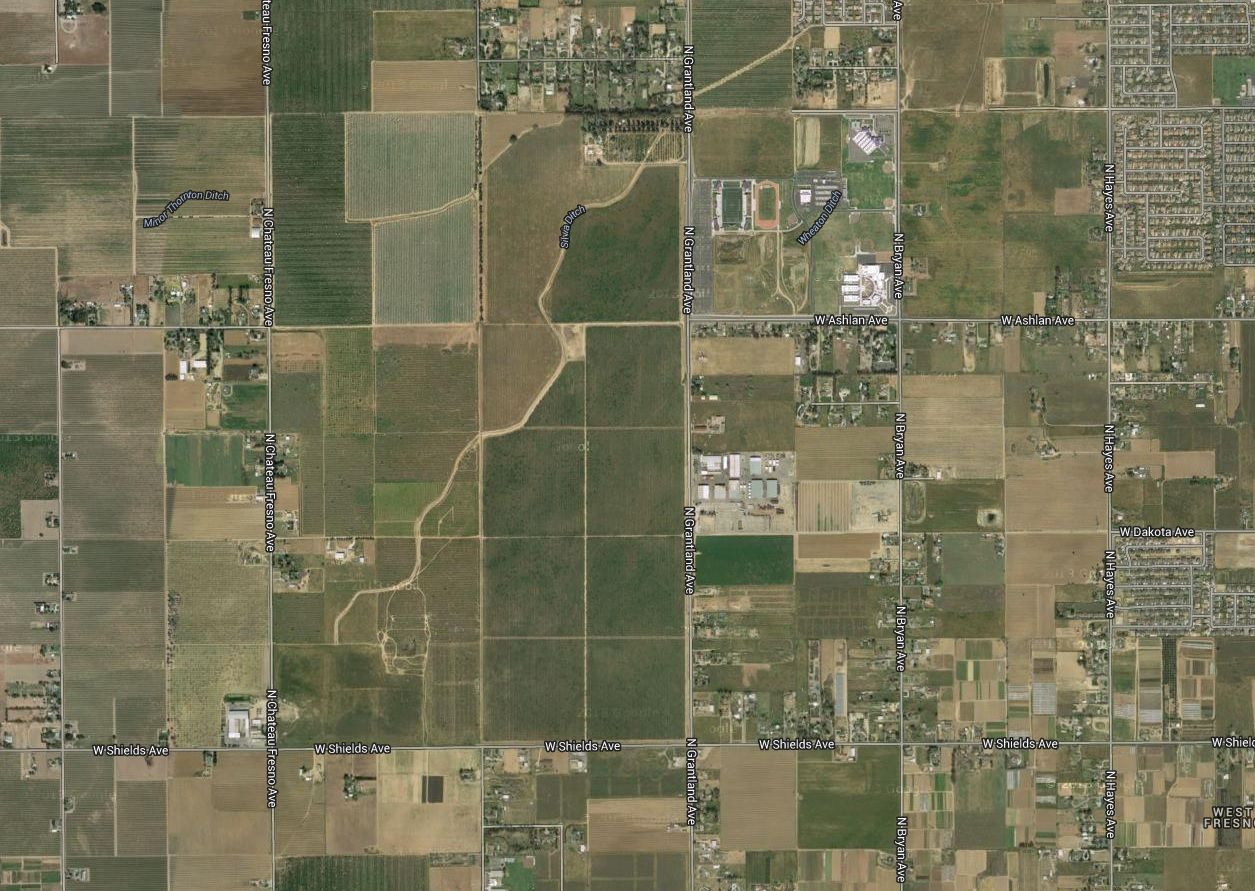 The cherry on top was that this new development was to be centered around a massive artificial lake, hence the name. Another name for it would be "massive evaporation pool."
In regular times, the idea is ludicrous enough. Taking enormous amounts of much needed water and building a hole for it so you can sell waterfront property in the middle of the Central Valley. The water has to be piped in, and then continuously replenished as it evaporates during the scorching summers.
But actually building that, during a drought?
A 55-acre lake, with an average depth of 4 feet, would require 71,687,220 gallons of water on day one (calculator). At 5 feet, the amount would be 90 million gallons, plus the amount needed every day to replace what evaporates.
8,000 new people would also add to water use. According to the city, the average resident uses 240 gallons a day, which would result in 700,800,000 a year.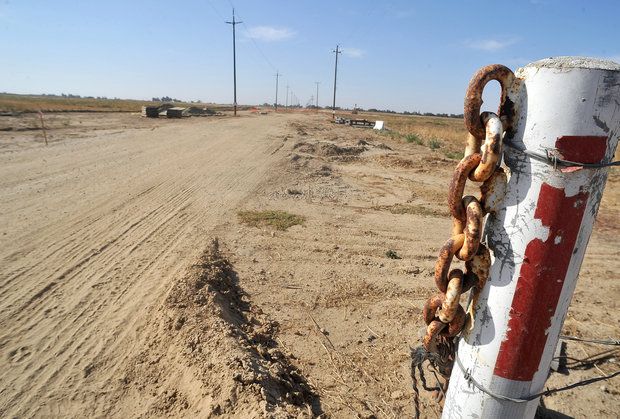 What the site looks like on an average day. Source: Fresno Bee
The developer isn't saying it, but it looks like that reality finally hit them in the head – or at least the PR problems the development would create.
The official excuse is this:
"We need to develop Westlake at the beginning of an economic recovery cycle," Assemi said. "Once we break ground it takes two years to get it off the ground. We want to be at the beginning of the next cycle and have product ready to go. We believe we have missed the boat on this cycle by at least two years."
That doesn't make sense. While the company obviously doesn't want to start selling homes during another recession, there's no indication that the housing market is headed for another collapse in two years.
That's why I think the lake was the real issue.
These days, there are very few political things that people can agree on – aside from the drought. The lack of water is one concern that spans all political orientations. While left and right may have different thoughts on how to address water storage, I doubt you'll get any disagreement on how ludicrous the idea of building a giant artificial lake is.
That potential outrage would not only put a damper on potential home sales, but could soil the entire company brand. In times of browning lawns, who wants to be the person who puts money down for a home next to a fake lake?
Ironically, the developer plans to use the land for almond crops for the next few years. Almonds use a whole lot of water (1 gallon per almond), but at least the water goes to something useful (and delicious). Supporting agriculture isn't exactly an odd position to take in Fresno, even if they're the biggest users of water. After all, without these water intensive crops, the region would have nothing.
90 million almonds or a private lake?
Hmmm.
Of course I might be wrong. Maybe they don't care about the PR.
The company took a closer look at the project's price tag and found
that "Westlake costs substantially more to develop than anticipated —
30% more roughly," Assemi said.
You know what's gone up in price these days? Water.
There were many other things wrong with the plan, aside from water use. Pushing the city borders out way out west is obviously an issue. Also, the lake would destroy the grid, creating a 1.5 mile barrier between through routes. That means destroying ones ability to walk or bike anywhere. Naturally, Granville was advertising this as a walking and biking community thanks to internal trails (aka, where people walk their dog for 500 feet)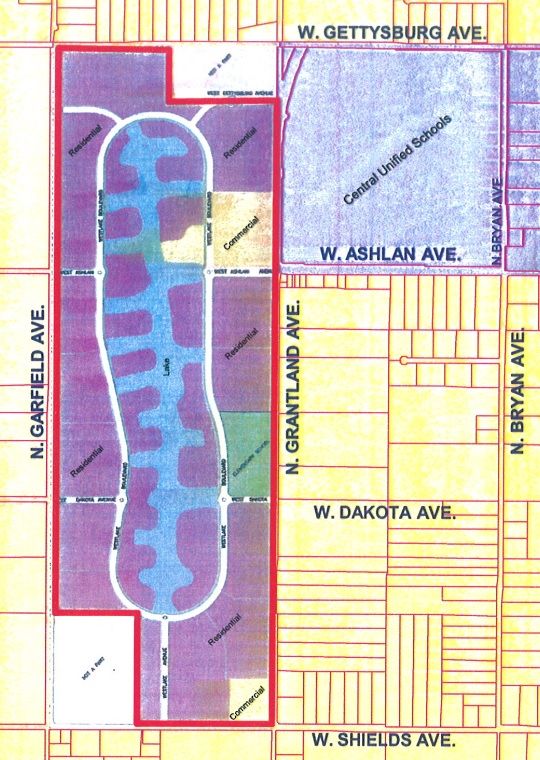 You can see a discussion of these problem that I posted one year and a week ago.
Fresno never pushed for solutions, such as a smaller lake, bridges, and improved connectivity. But now they don't have to. Thanks, drought?