It's been just over a year since I posted a picture tour of the construction ongoing at Roeding Park. The construction is removing a significant amount of public park space to create an expanded zoo, with more parking.
Let's take a look at how that's going.
What I considered the main entrance, on Belmont, is closed off to vehicles. In red, is the fenced off area, where construction is onoging. The yellow line is the walking tour I took, along the fence. You can still park on Belmont and walk in via small entrances. The Ps are future parking, in what is parkland today. Note the massive dirt lot across the street on the bottom, with the blue x. That could have made a perfect parking lot, while saving park space. But no.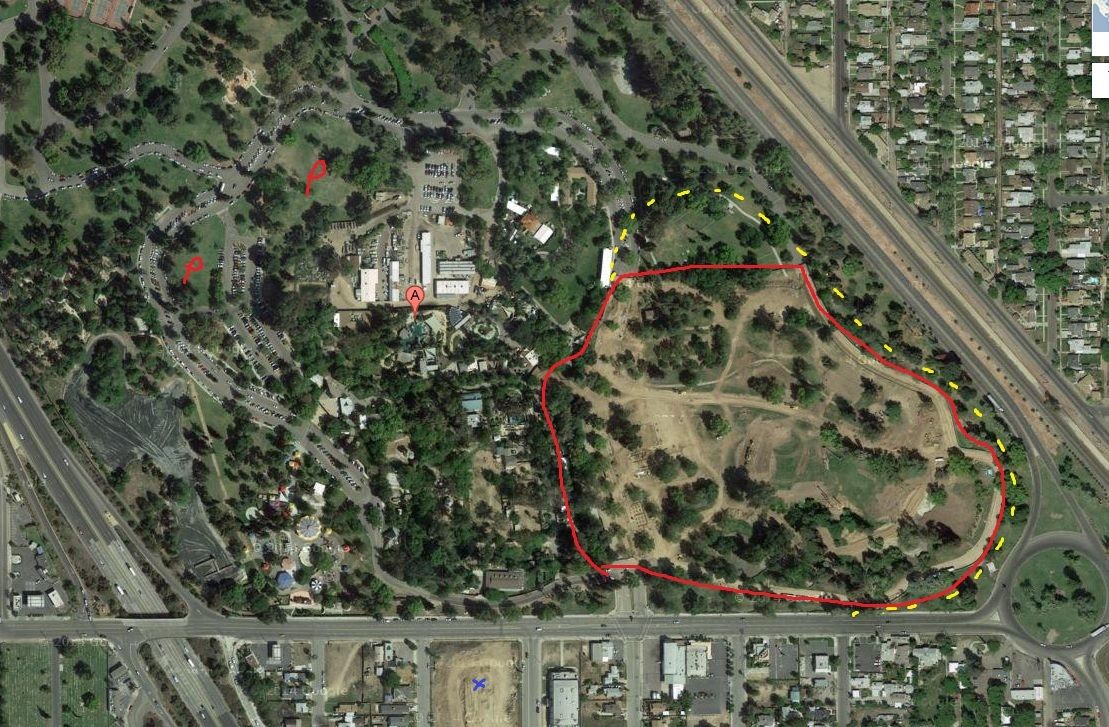 So in we go. This is how you get in. Super inviting right?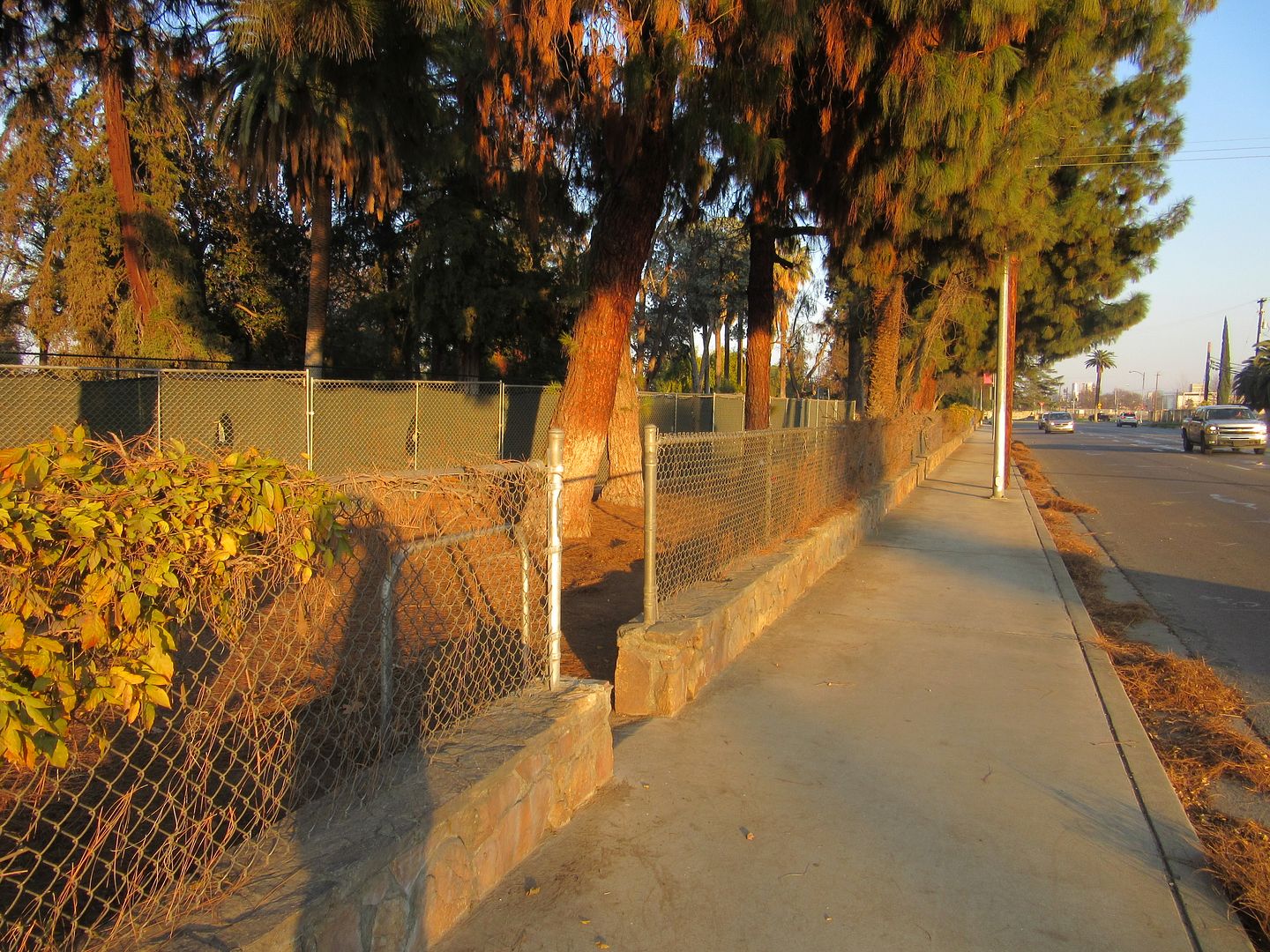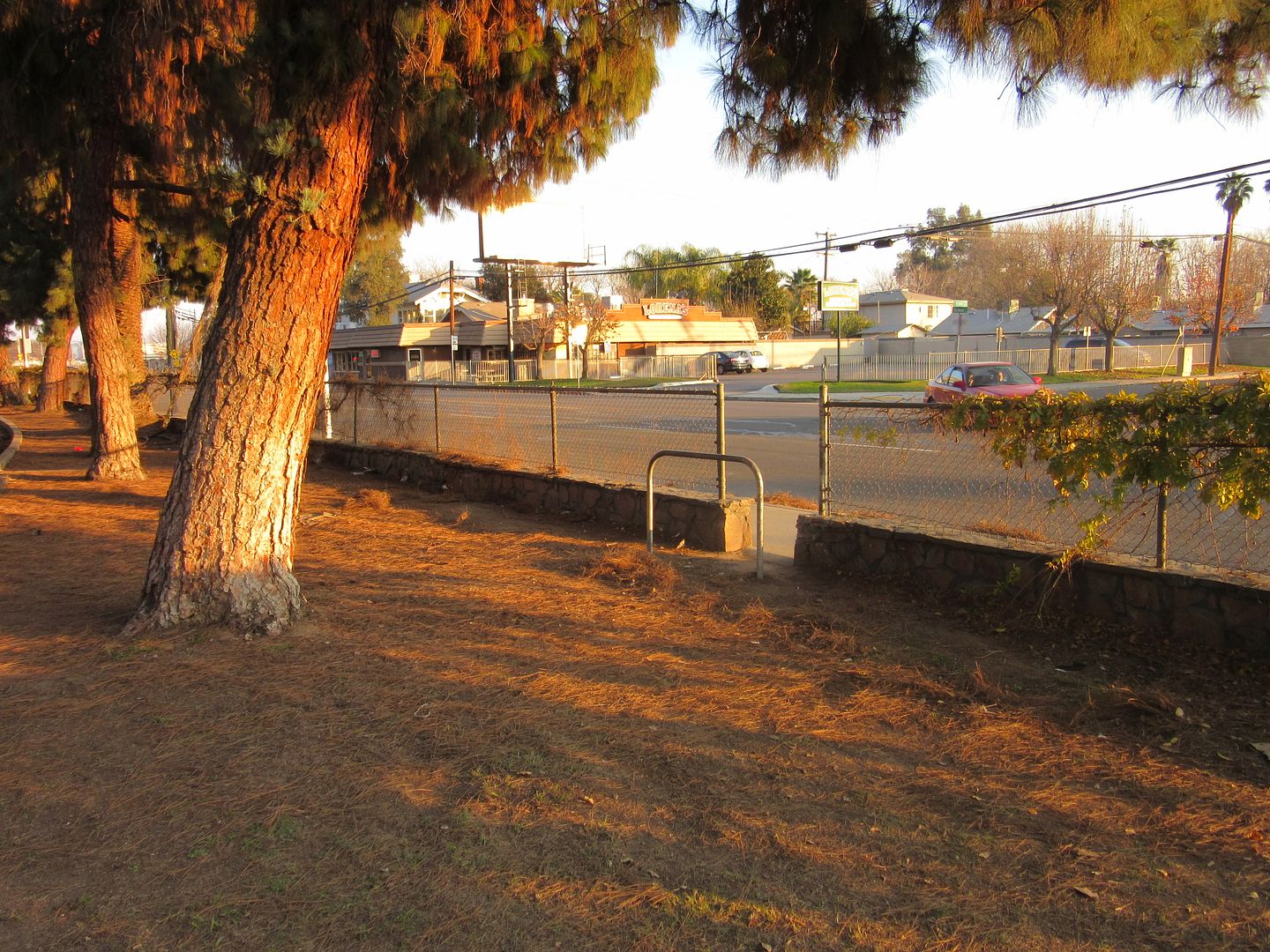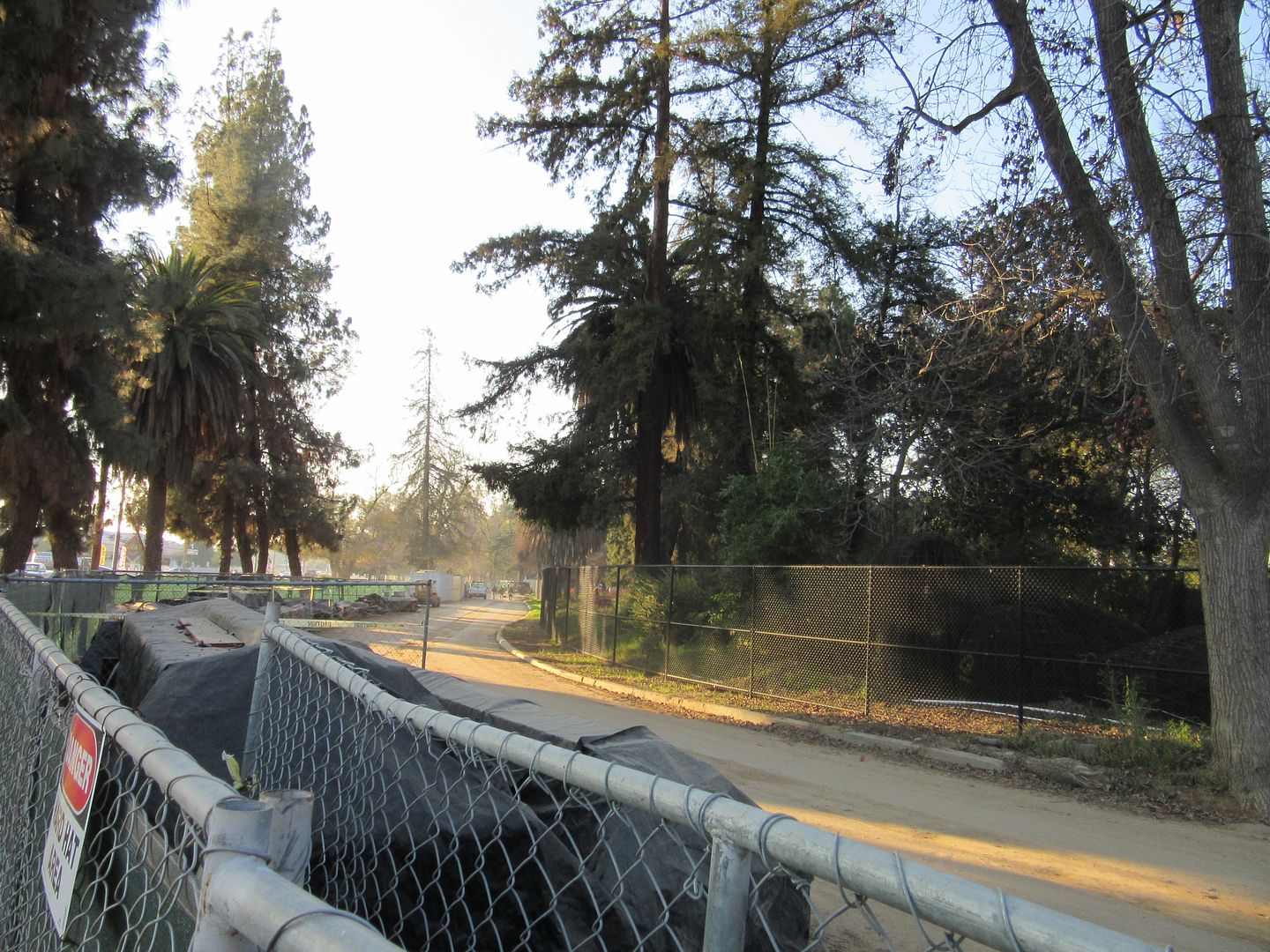 I arrived at the end of the work day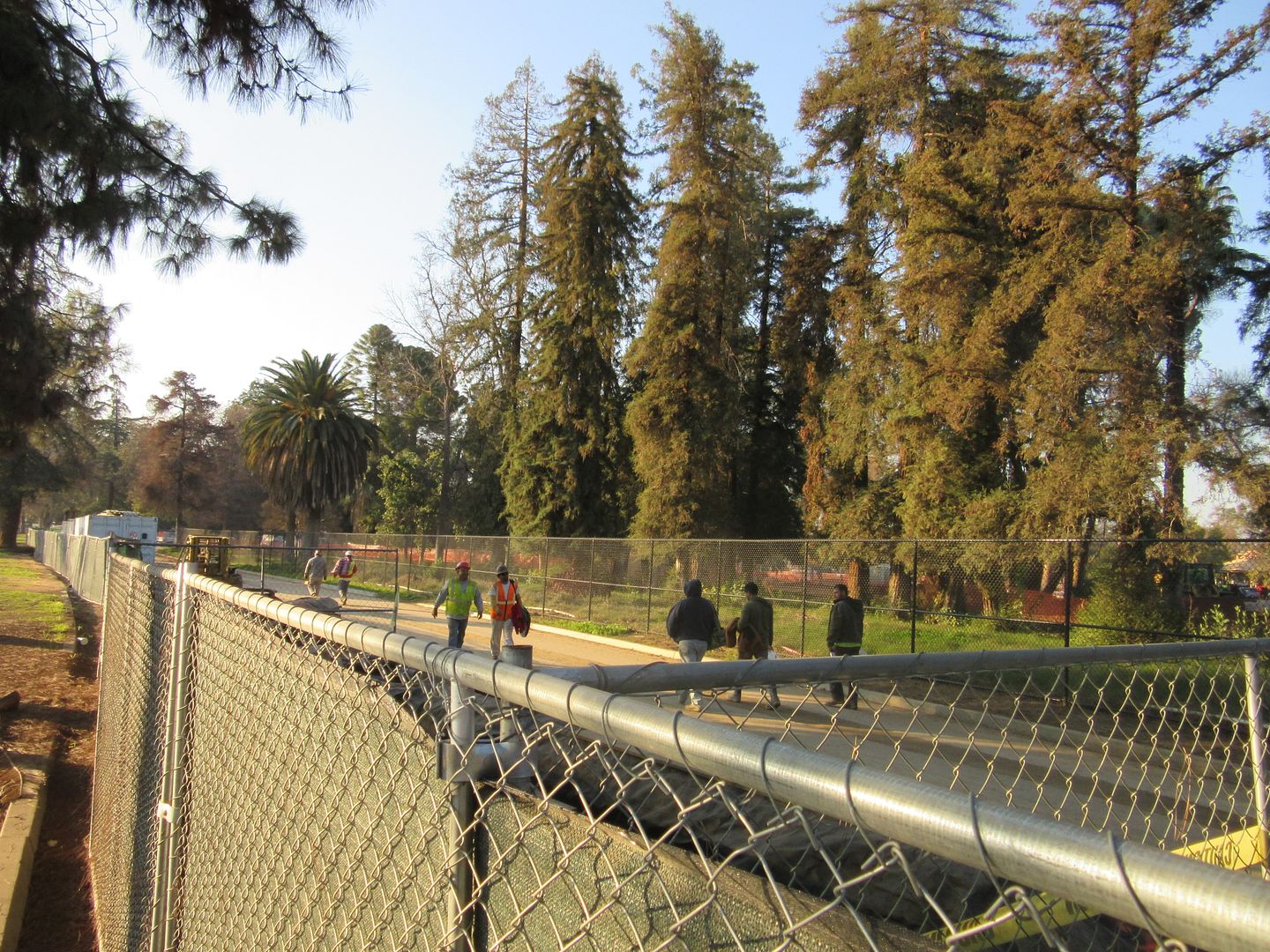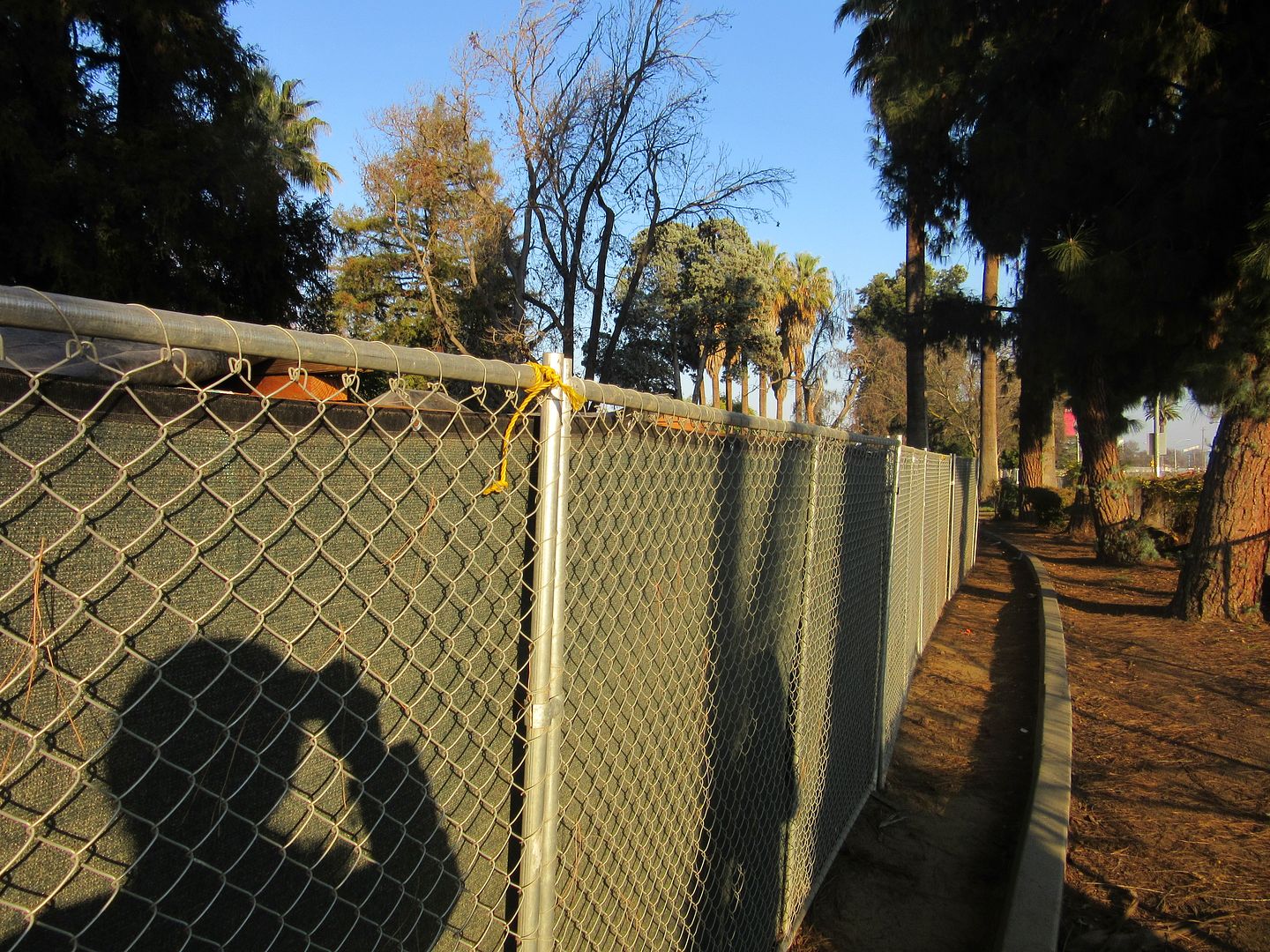 To the right of the construction fence, there's still some park available… but it's really inaccessible. You cannot park on Golden State and access the park.
As an aside, I believe the Belmont Rotary seen here will be disappearing soon, with High Speed Rail construction. I'd assume they'd turn it into a standard intersection.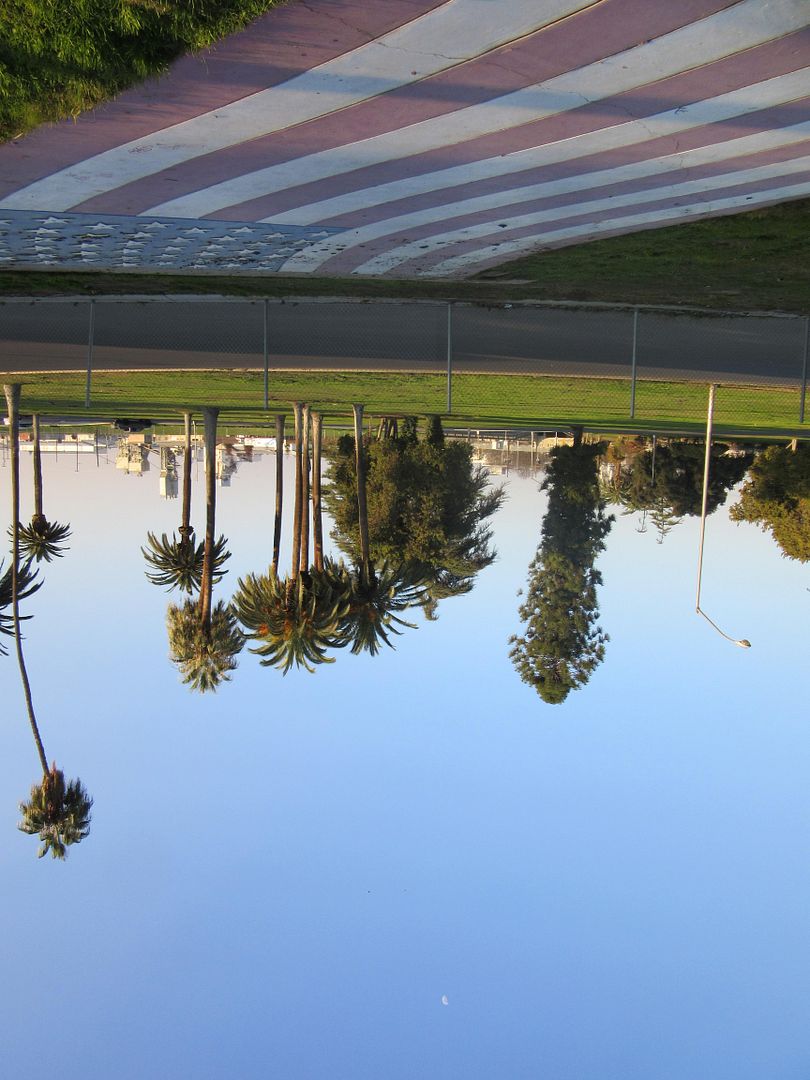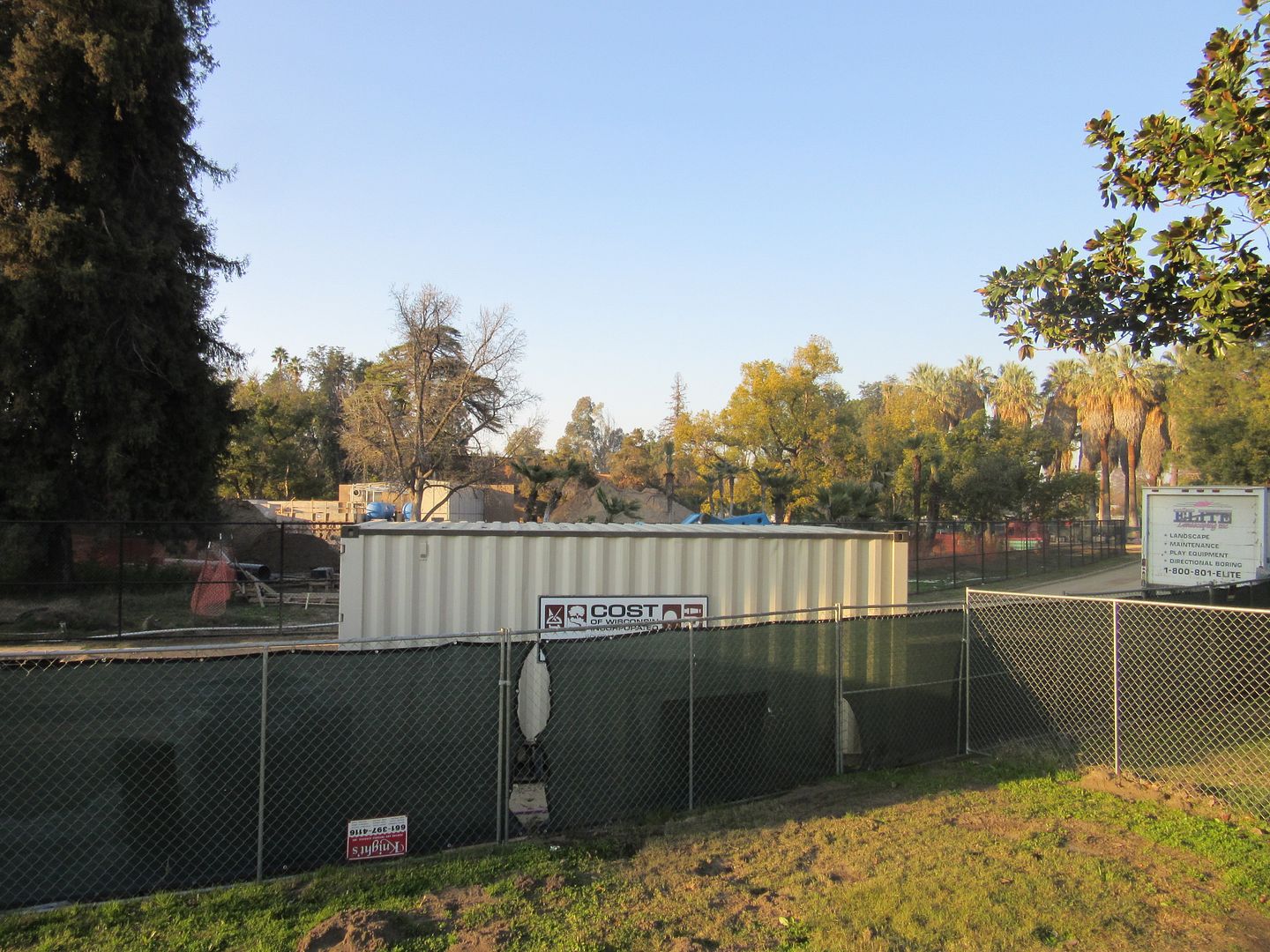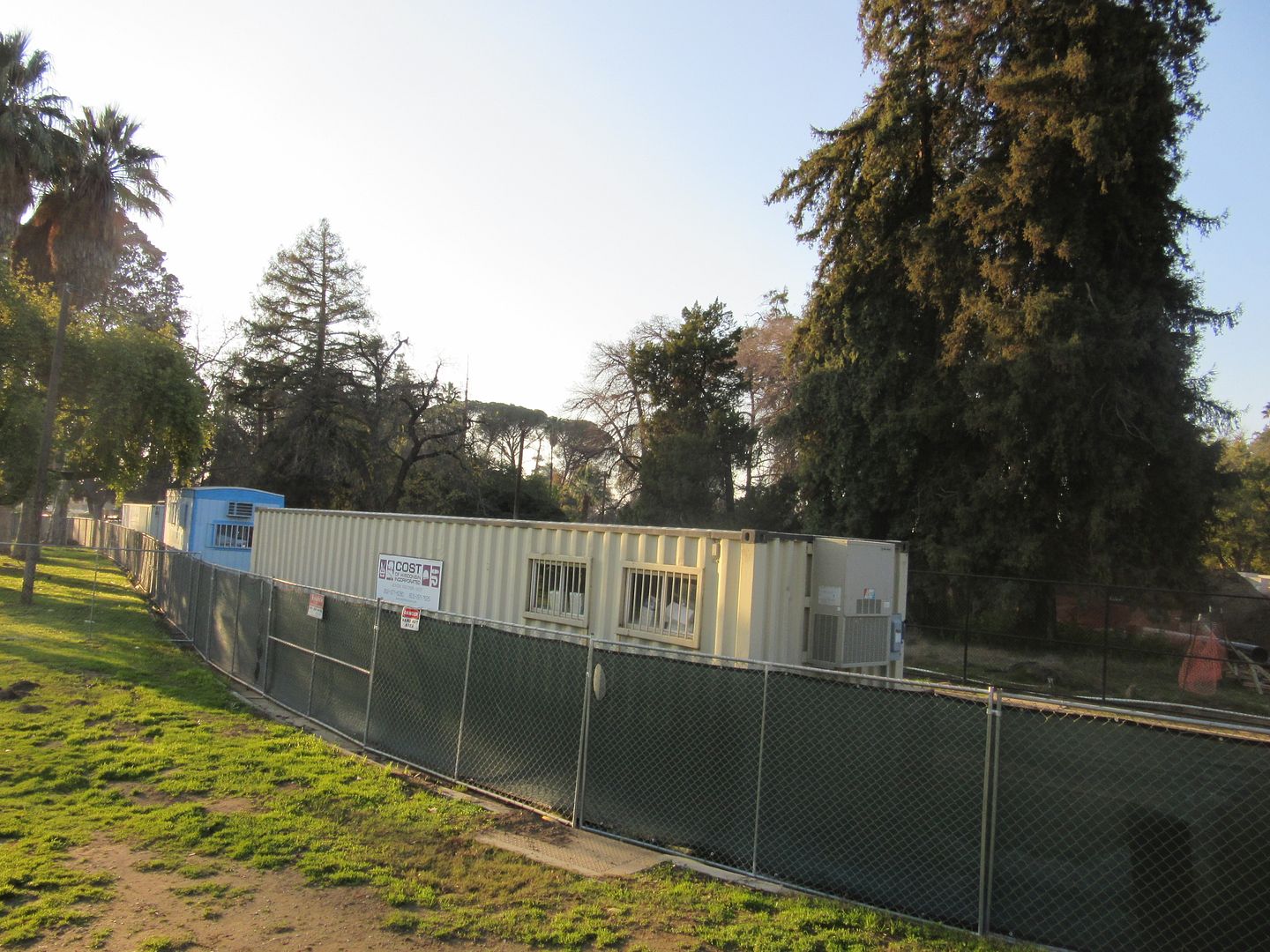 The highlight of this trip is the number of mature trees left standing. I can only hope they will remain.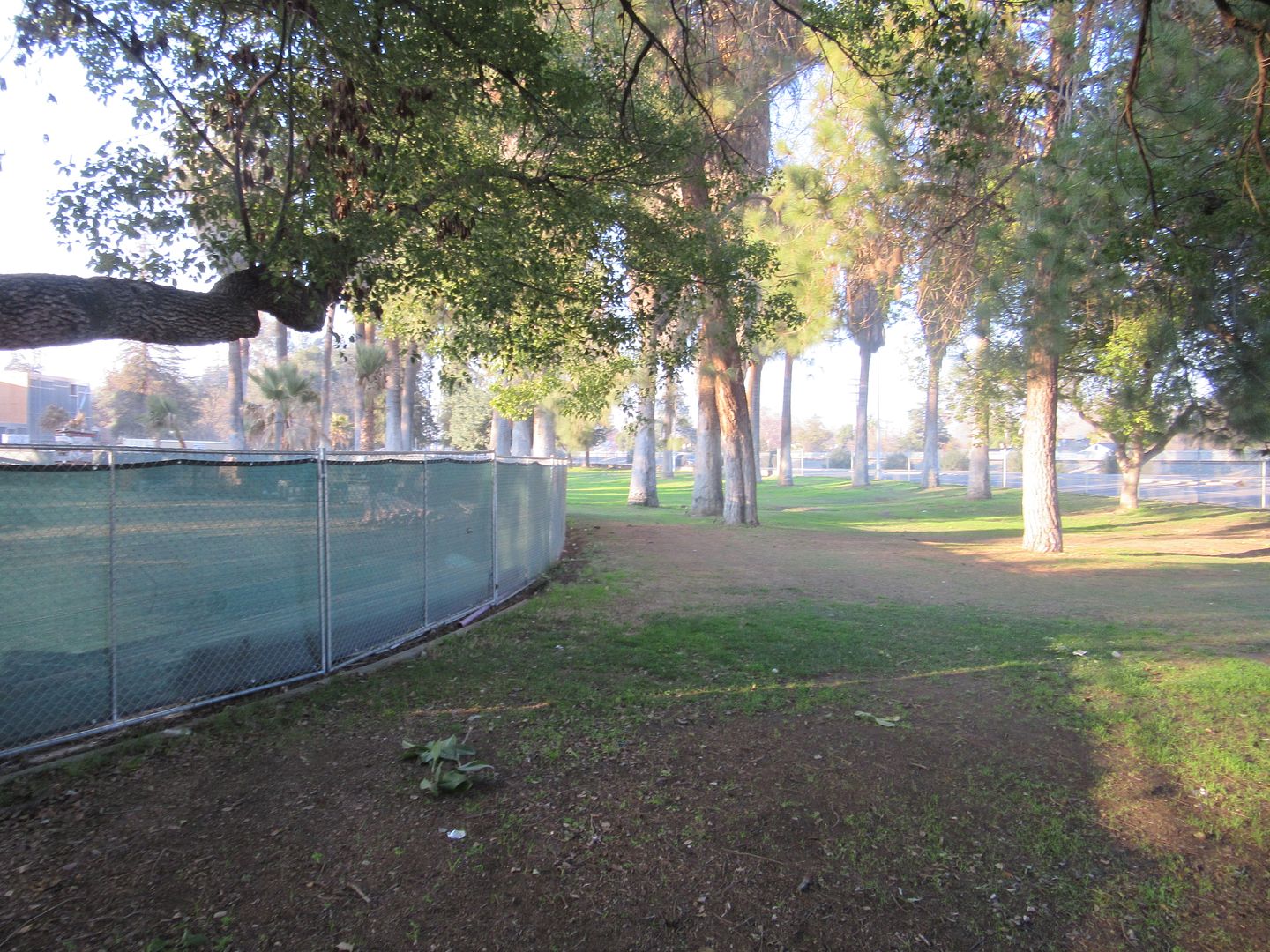 Looking backwards
Construction on some buildings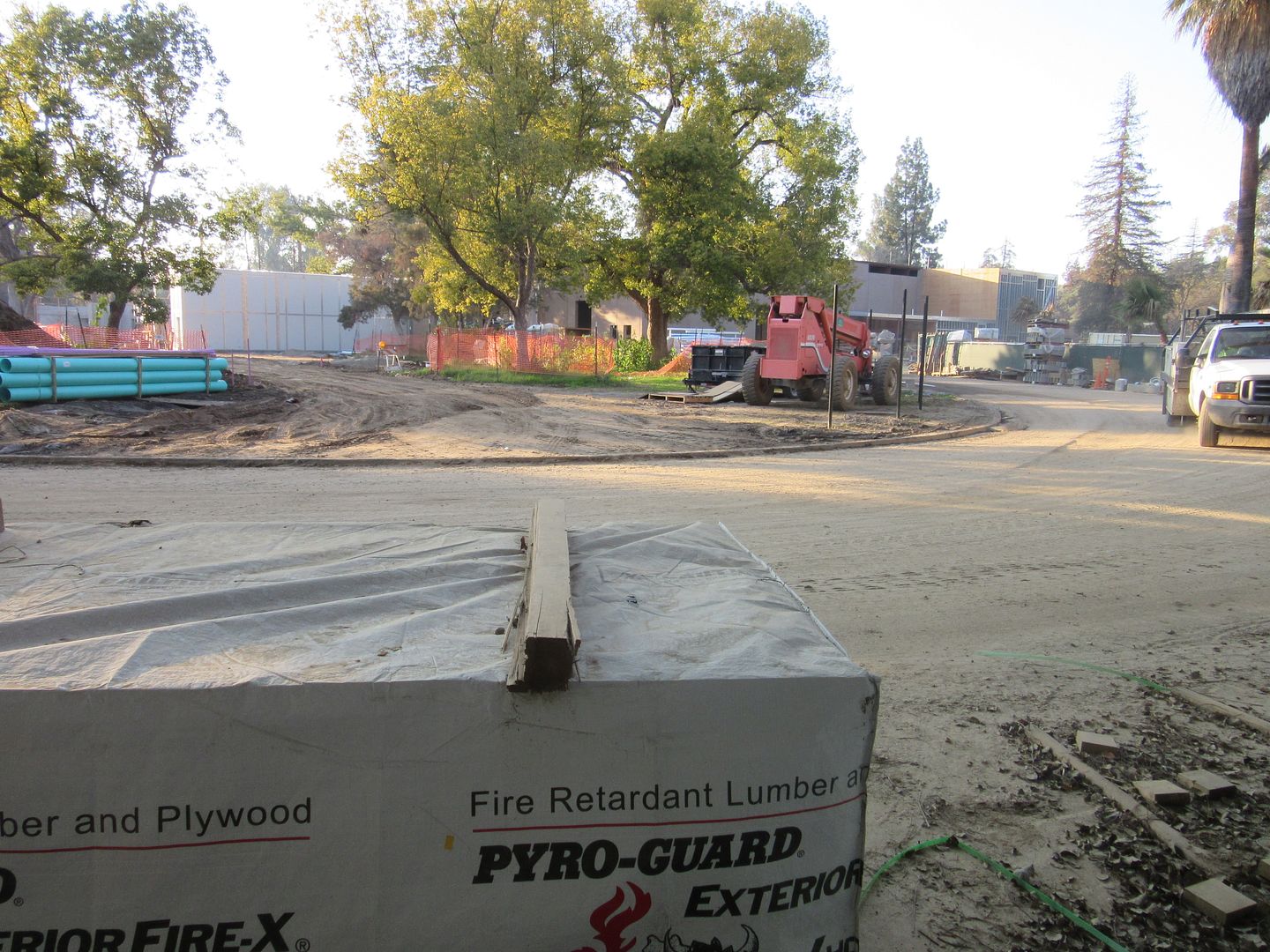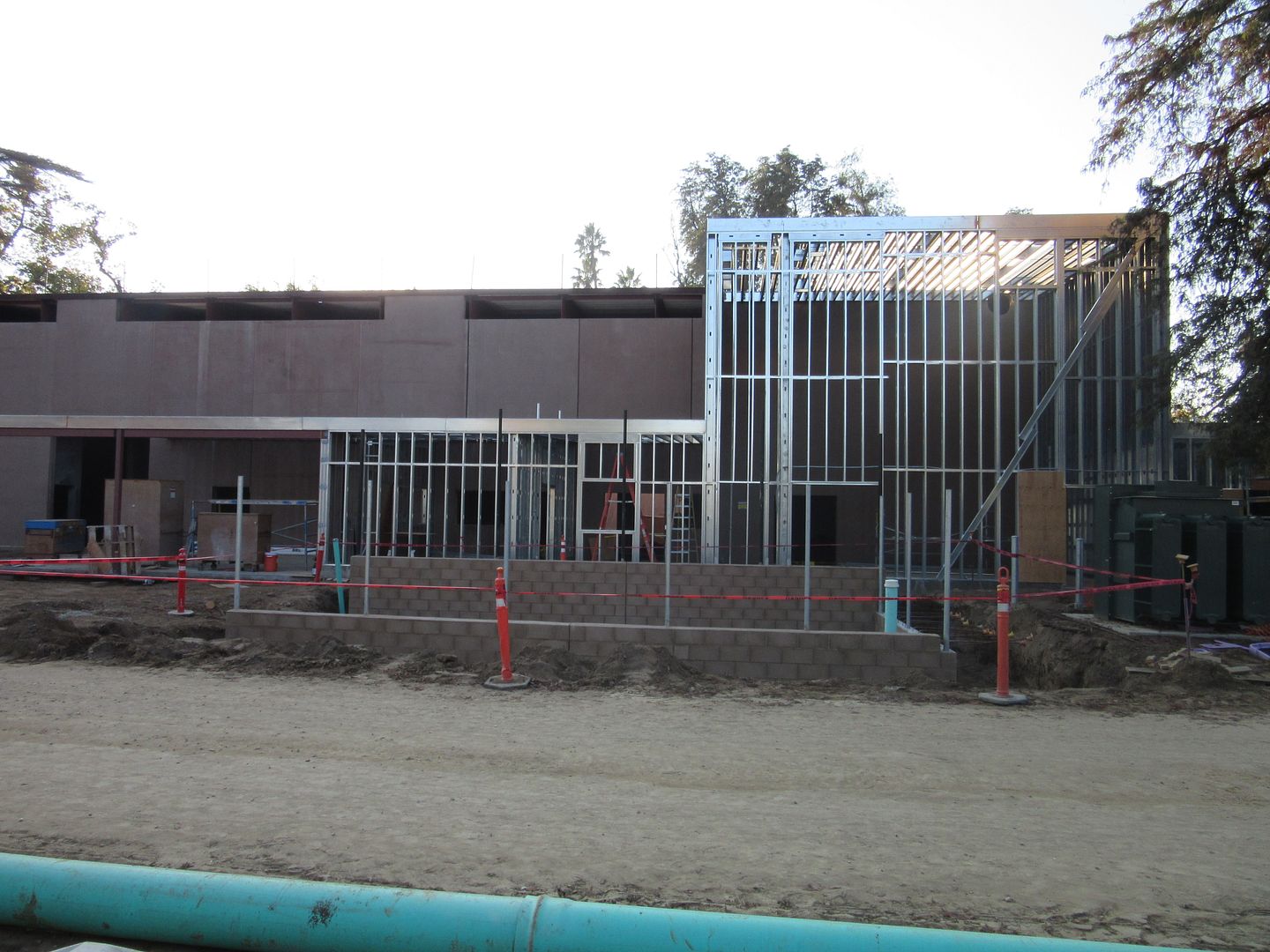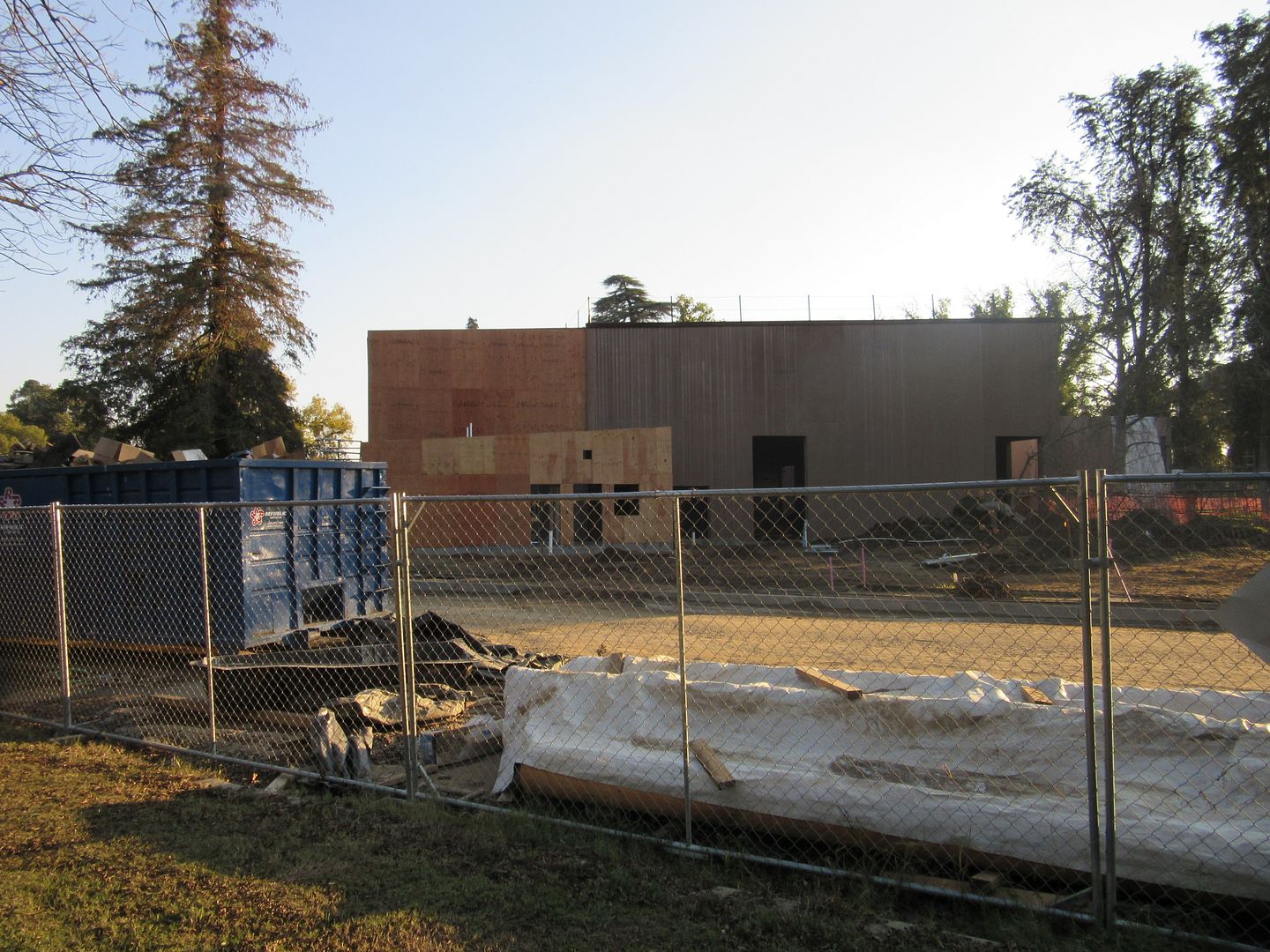 Ok, continuing with many more pictures after the jump here…
These are really tall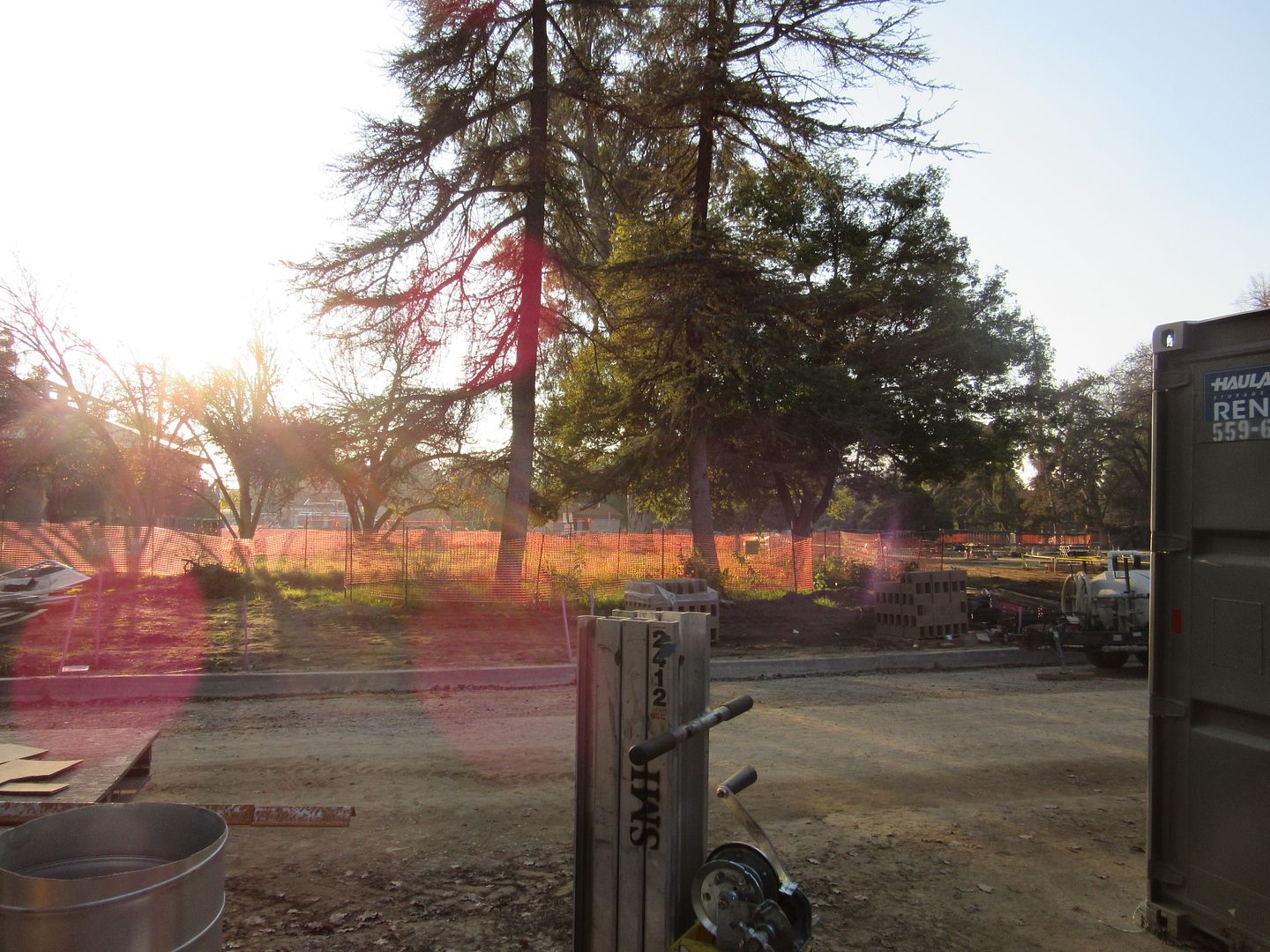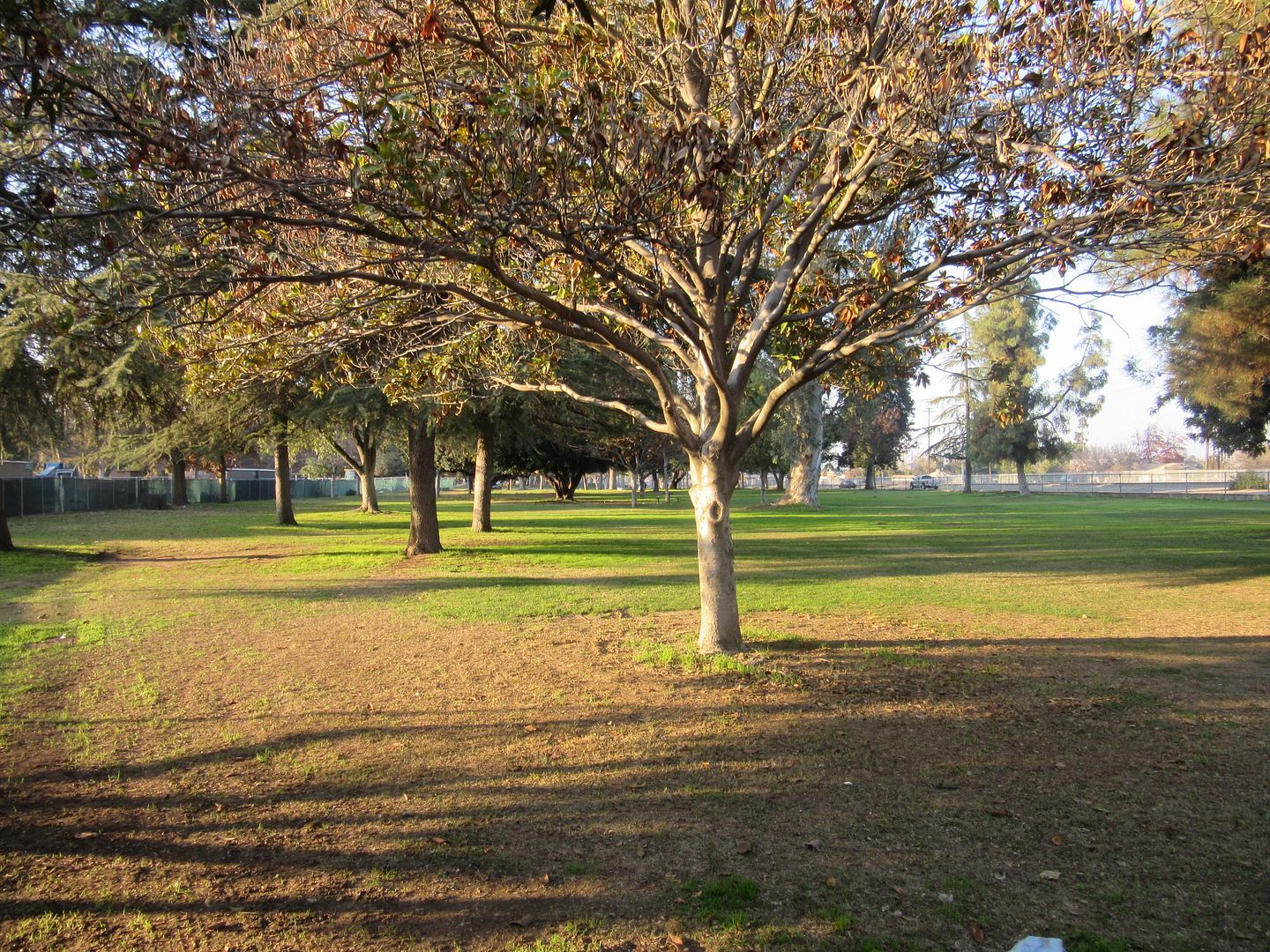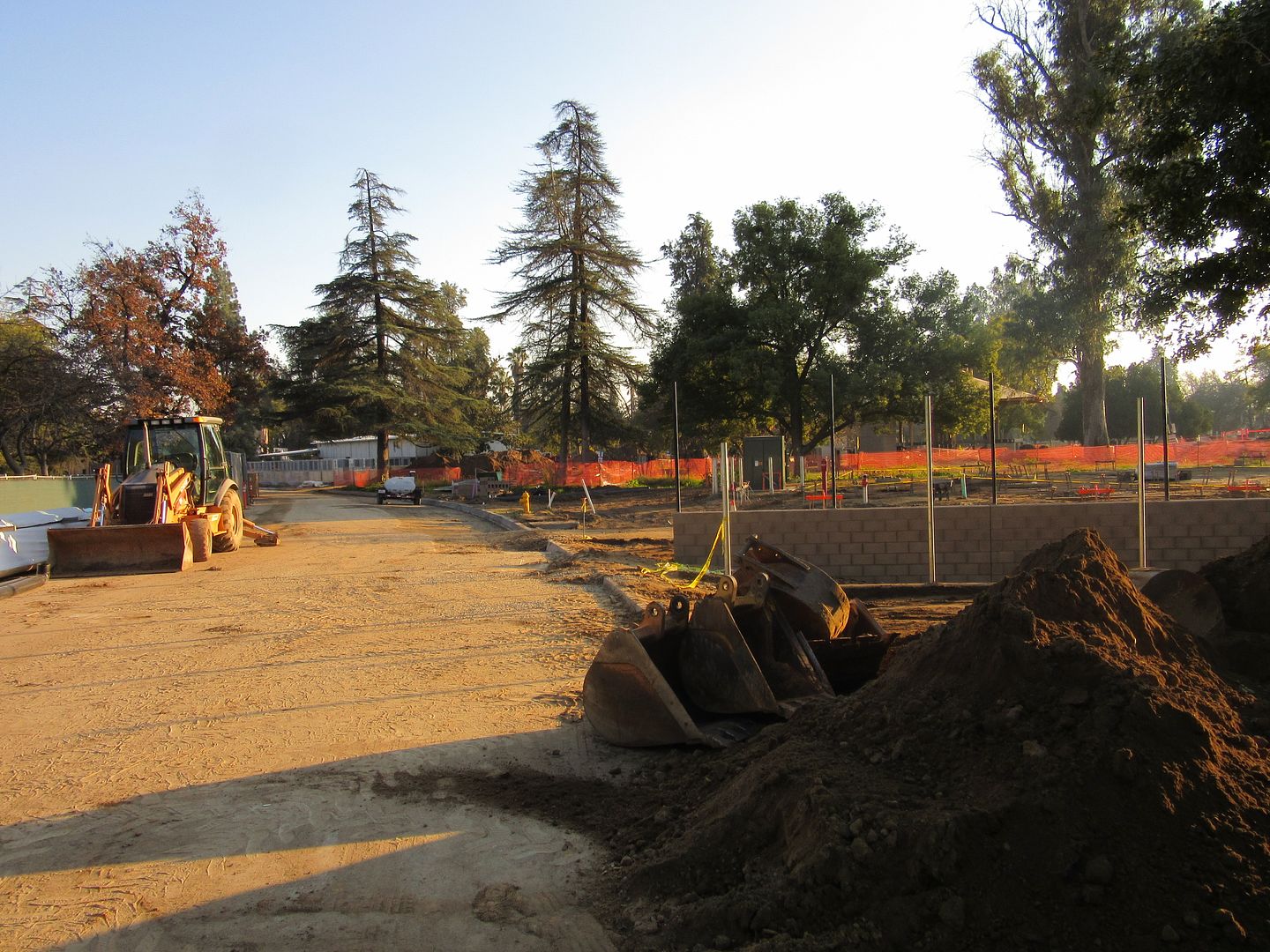 One of the most disagreeable parts of the zoo expansion, to me, is the removal of the dog parks. Roeding Park has the largest dog parks in Fresno, and they have significantly more grass and trees than the ones at Woodward Park. Fortunately, they still exist – for now. I've seen no information as to when they will be closed.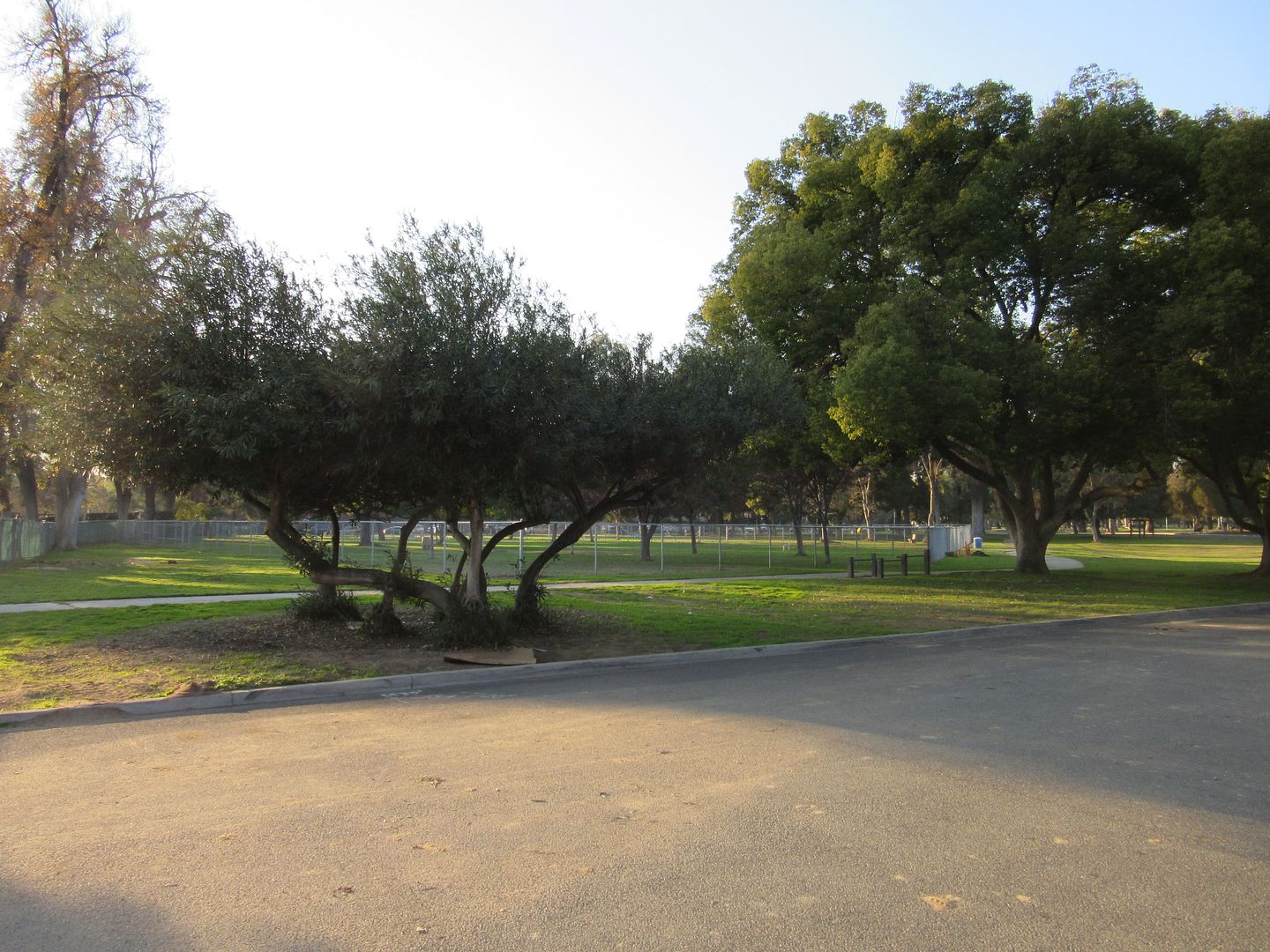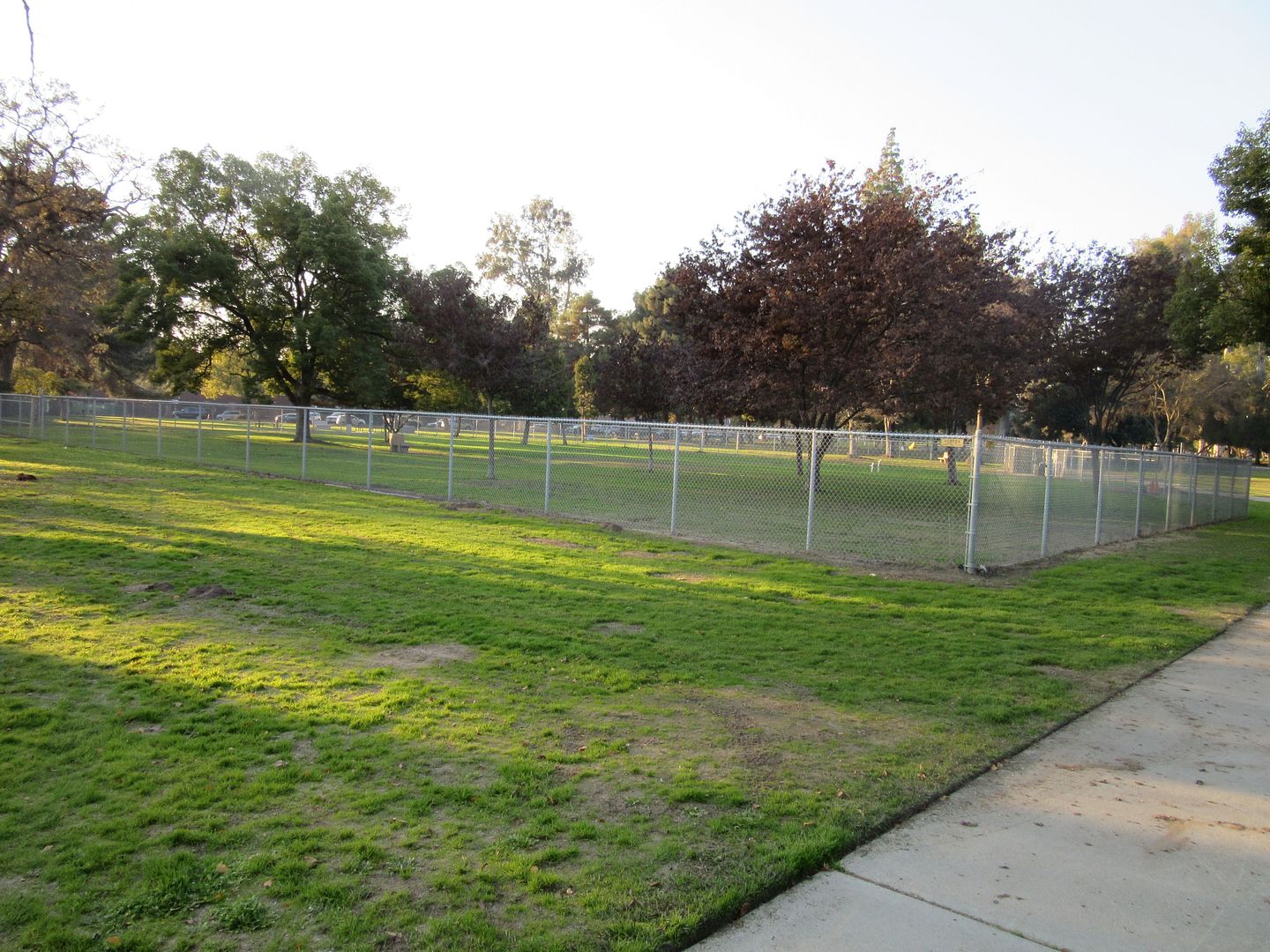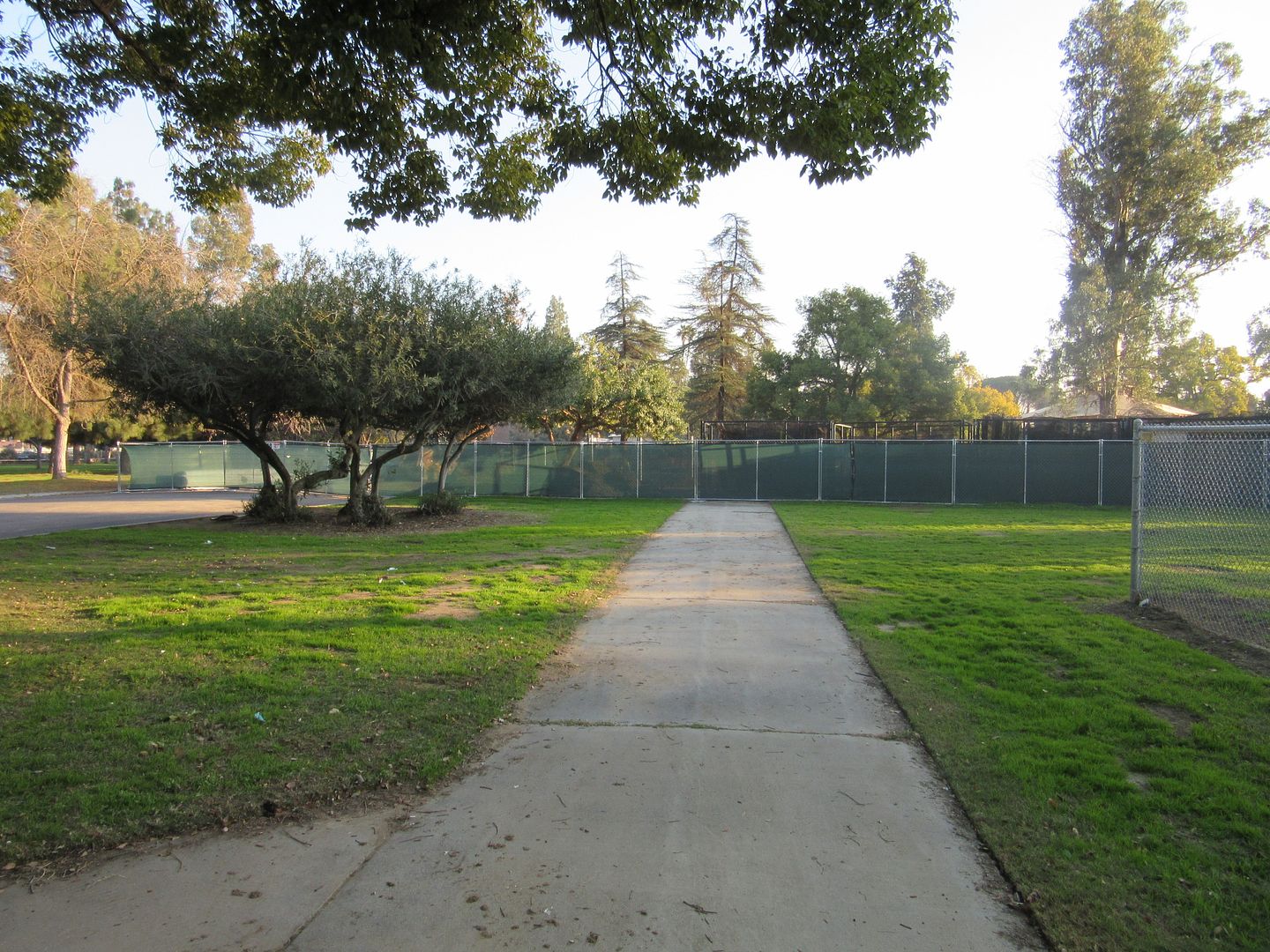 Not much of a crowd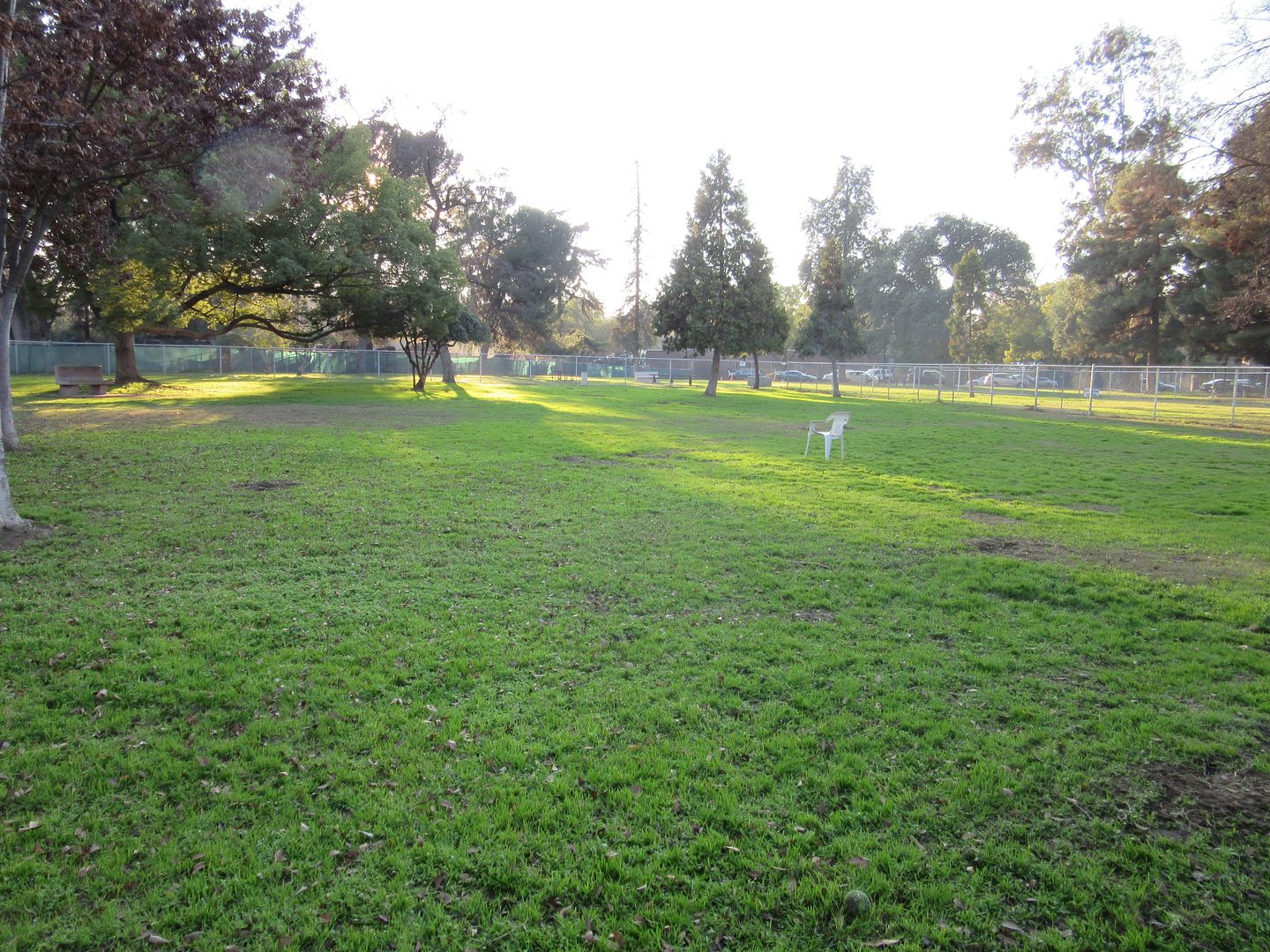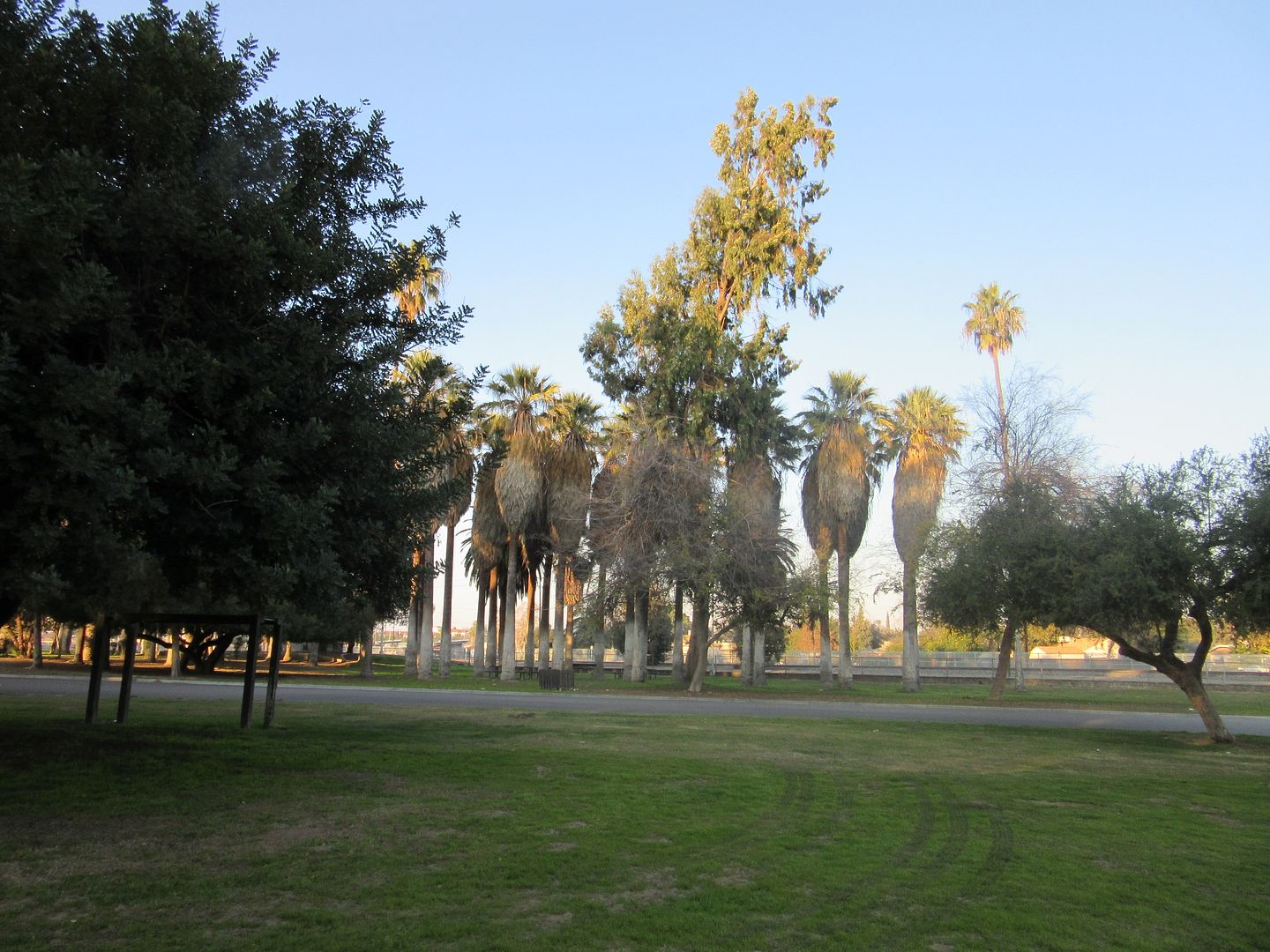 This fountain does not work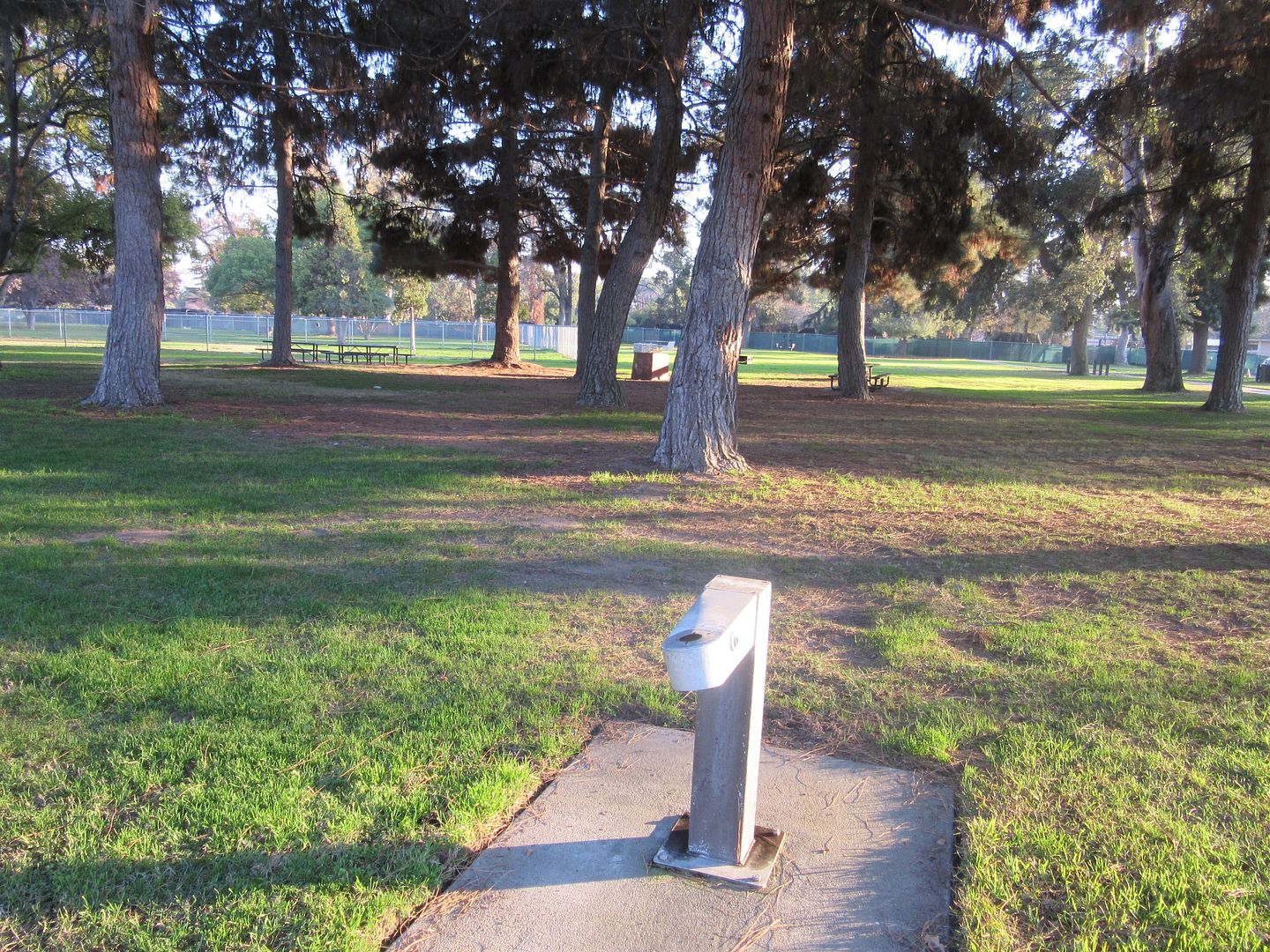 Looking into the construction area again, from the corner of the dog parks and the existing zoo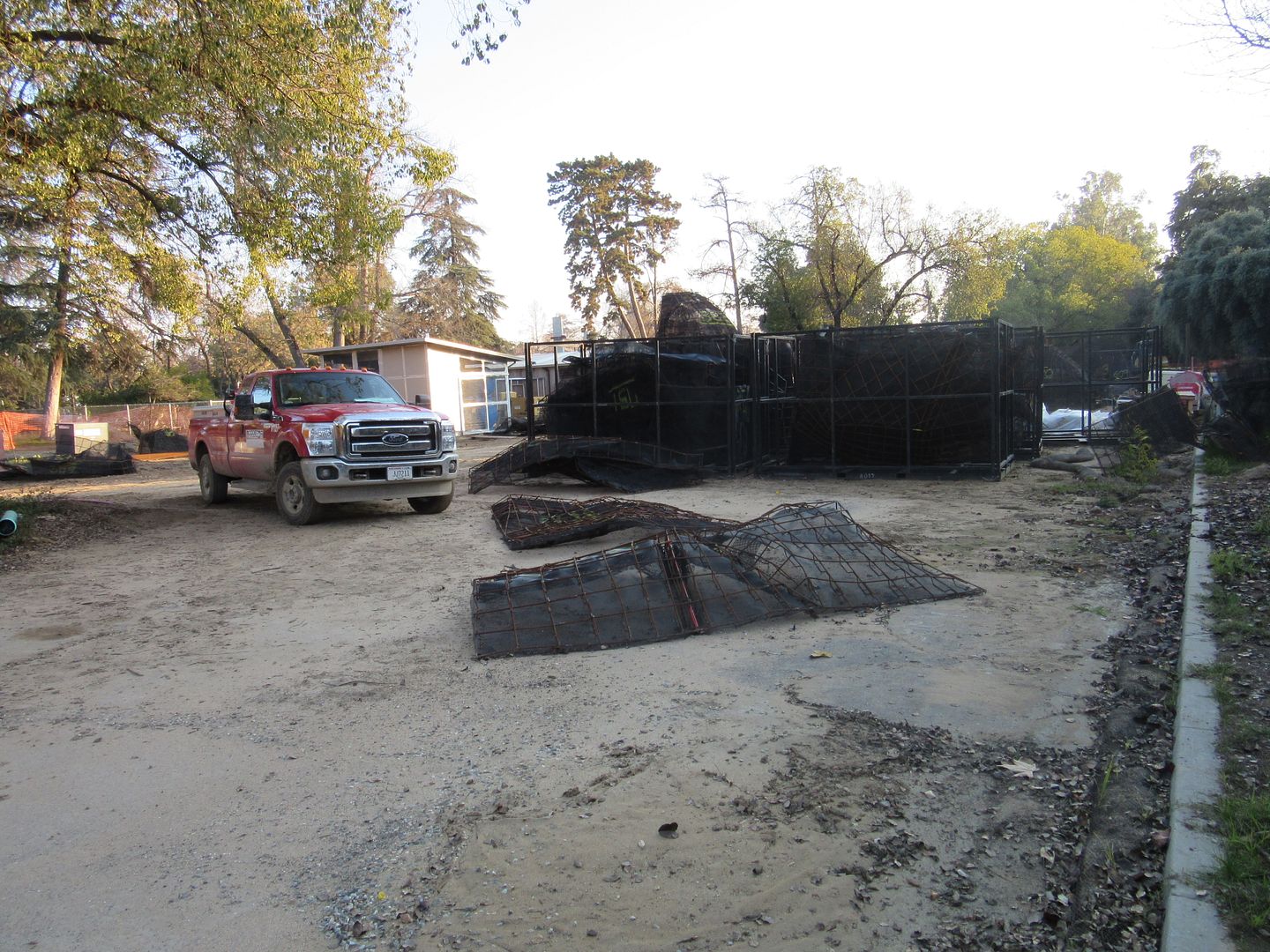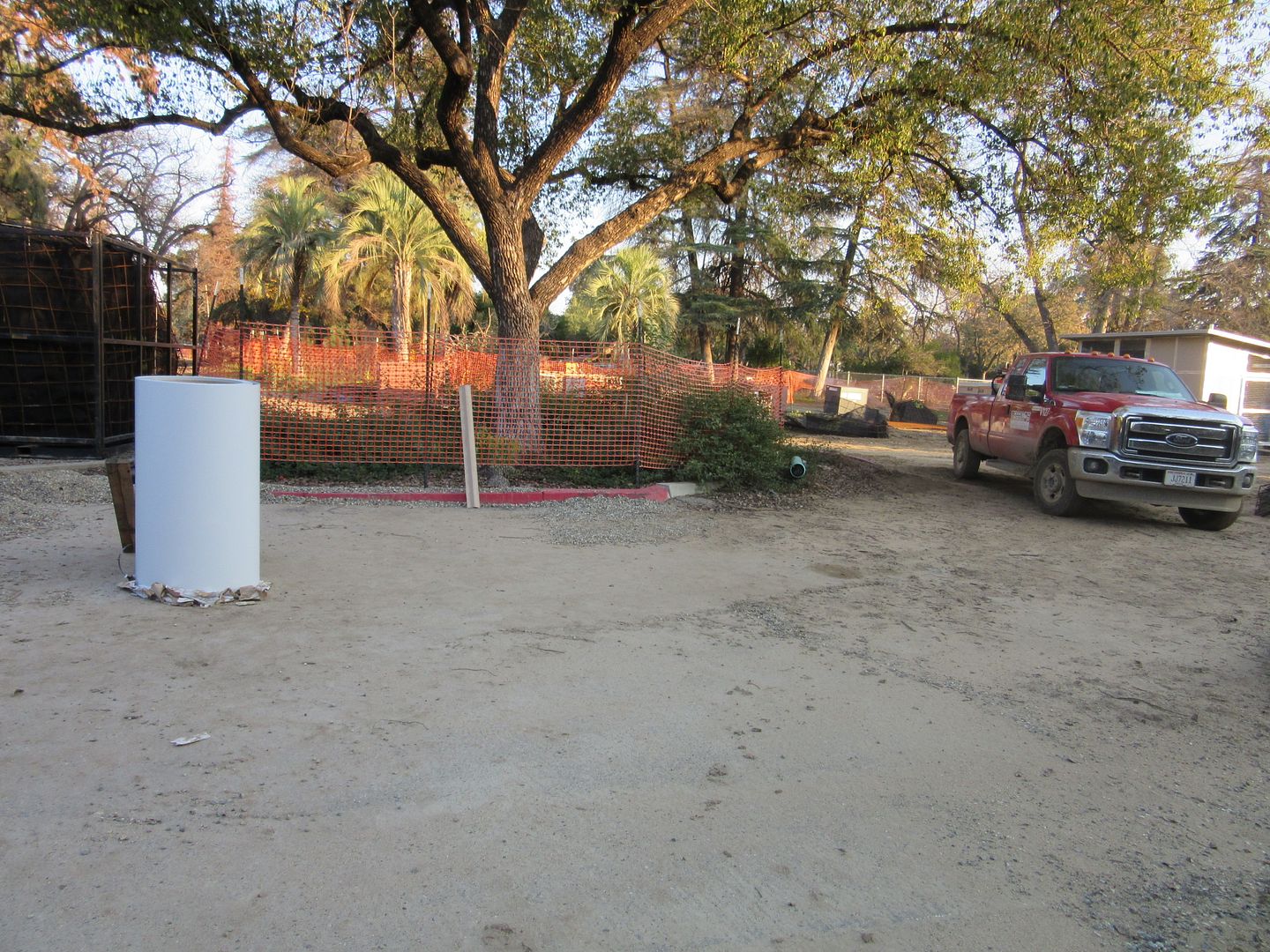 Golden State, no pedestrian access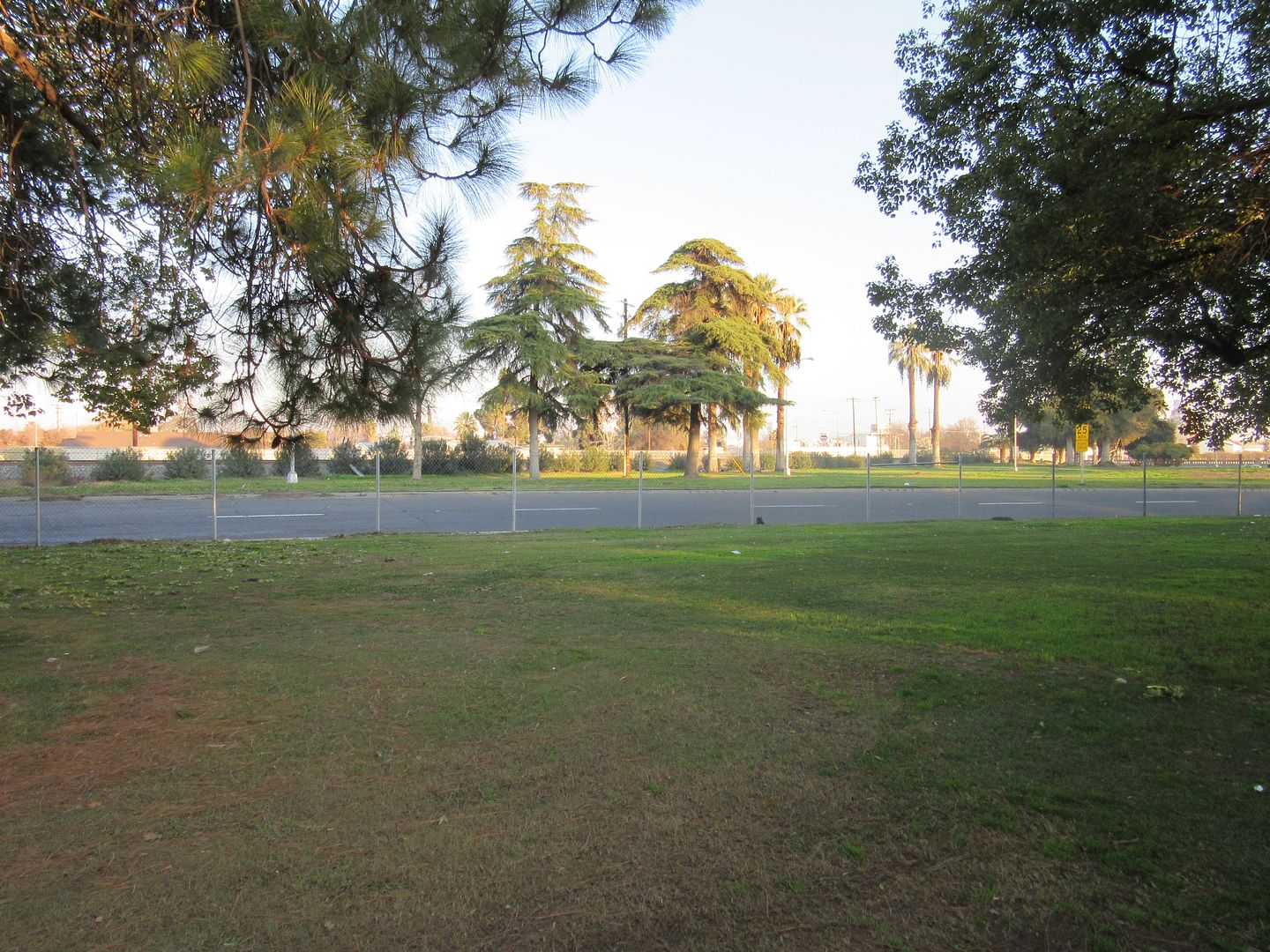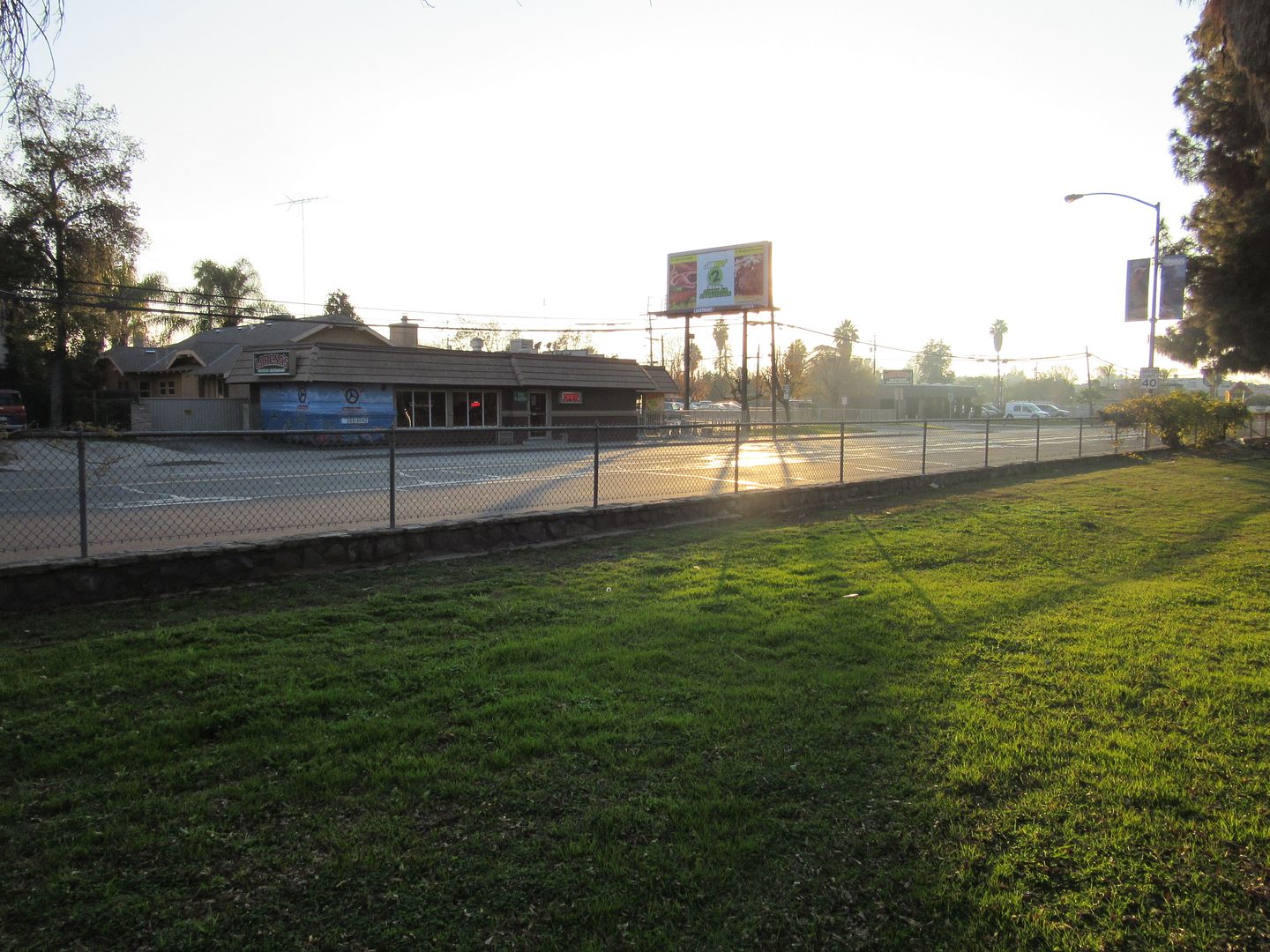 Walking back to Belmont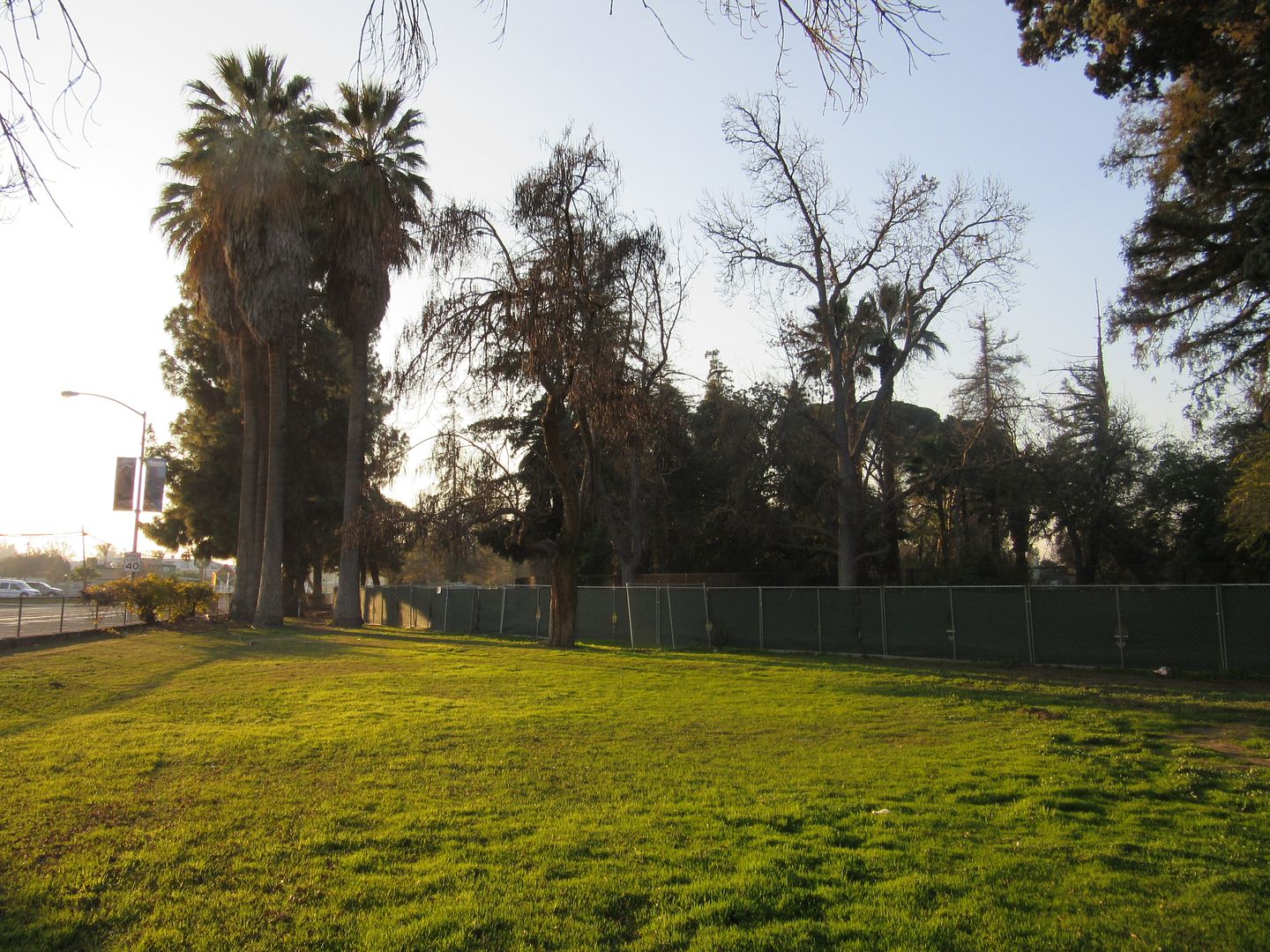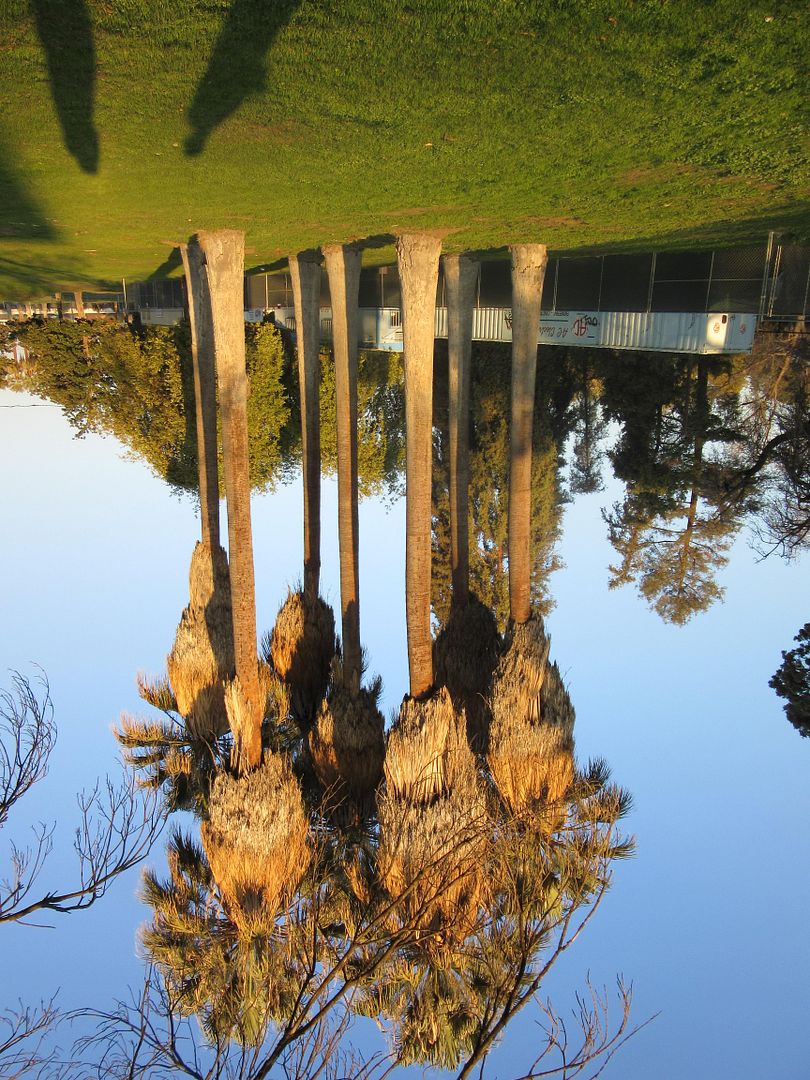 In some sections, theres not much space to walk. Not inviting at all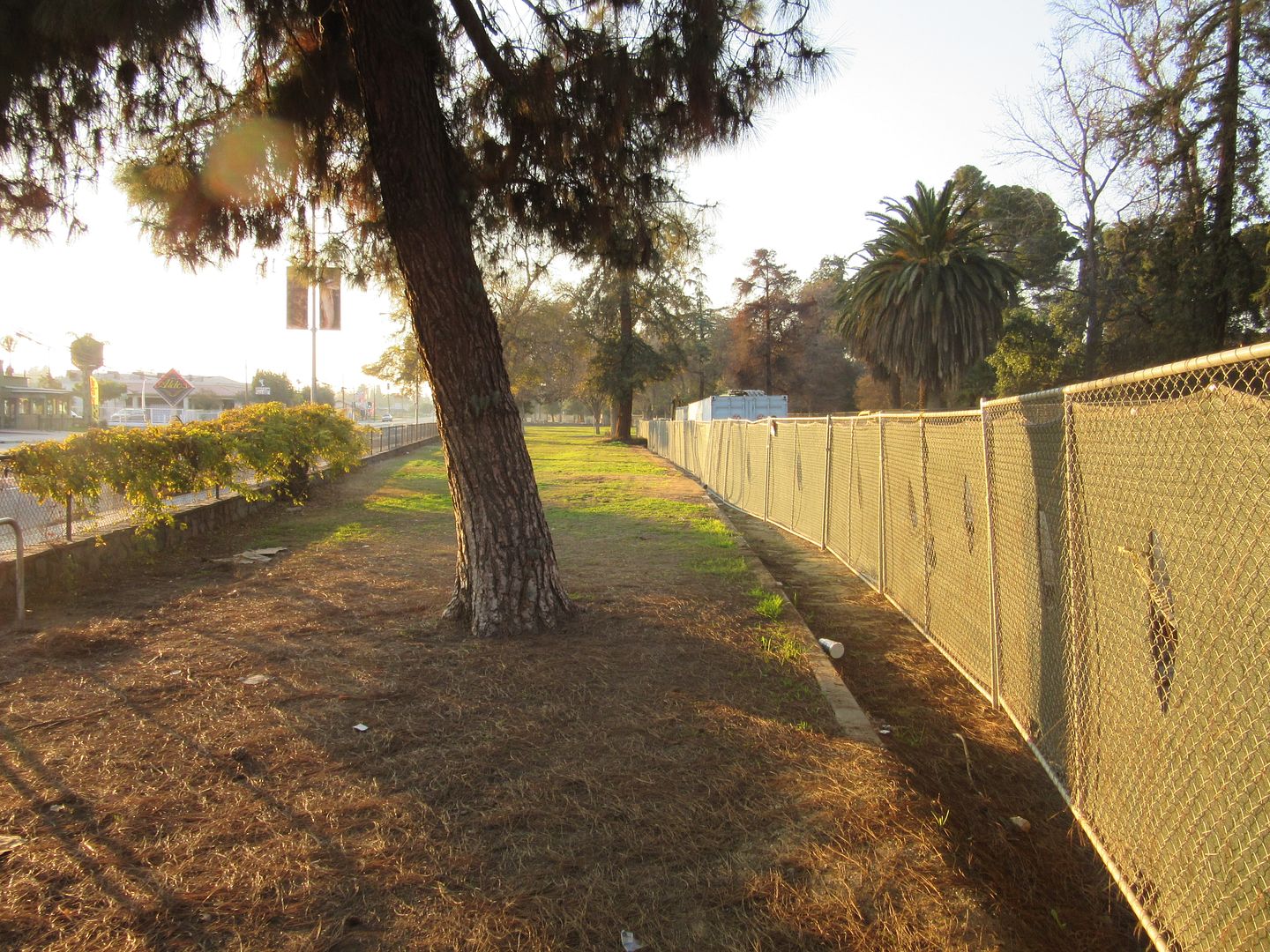 By the way, from Belmont it looks like the park is closed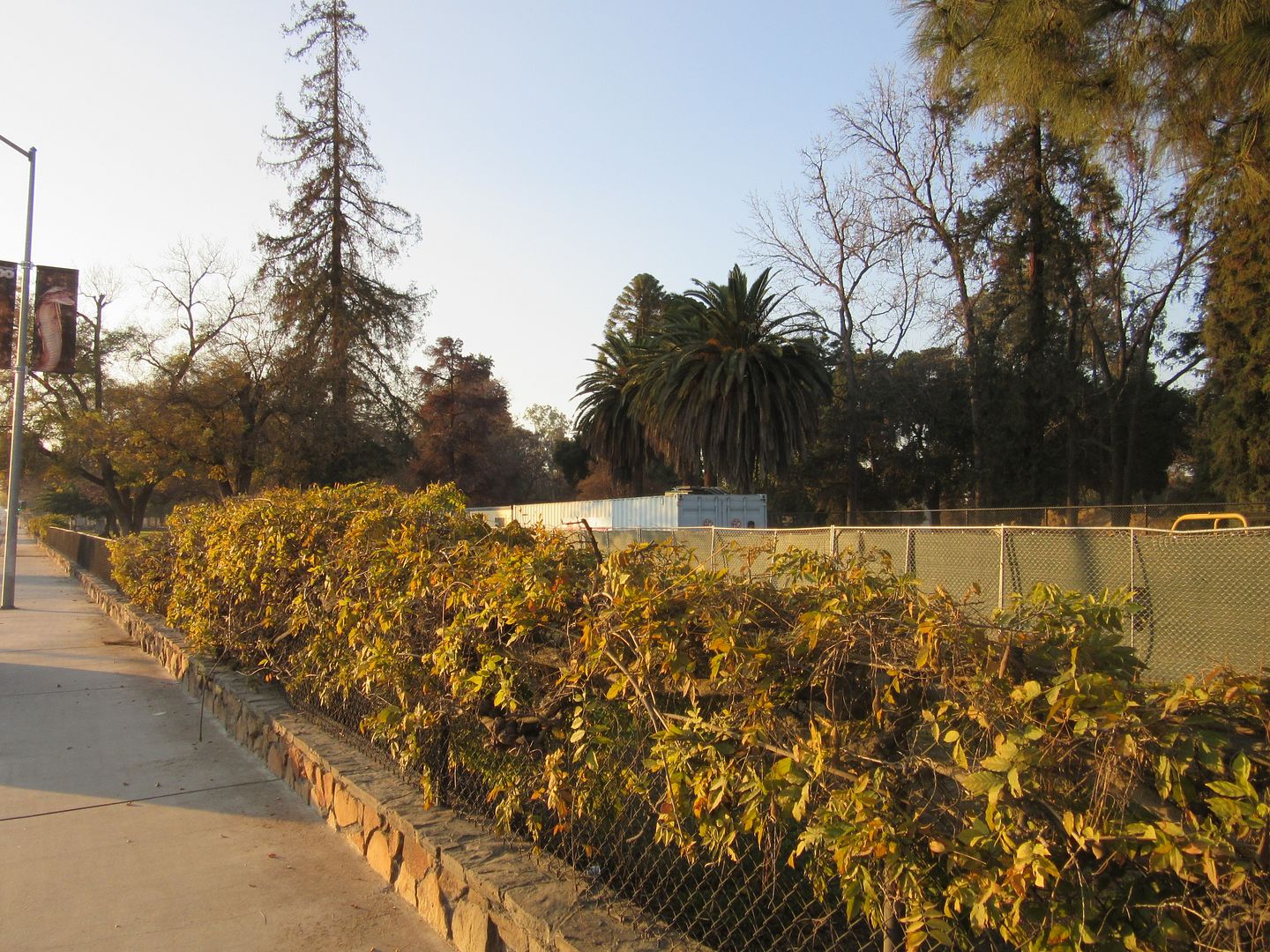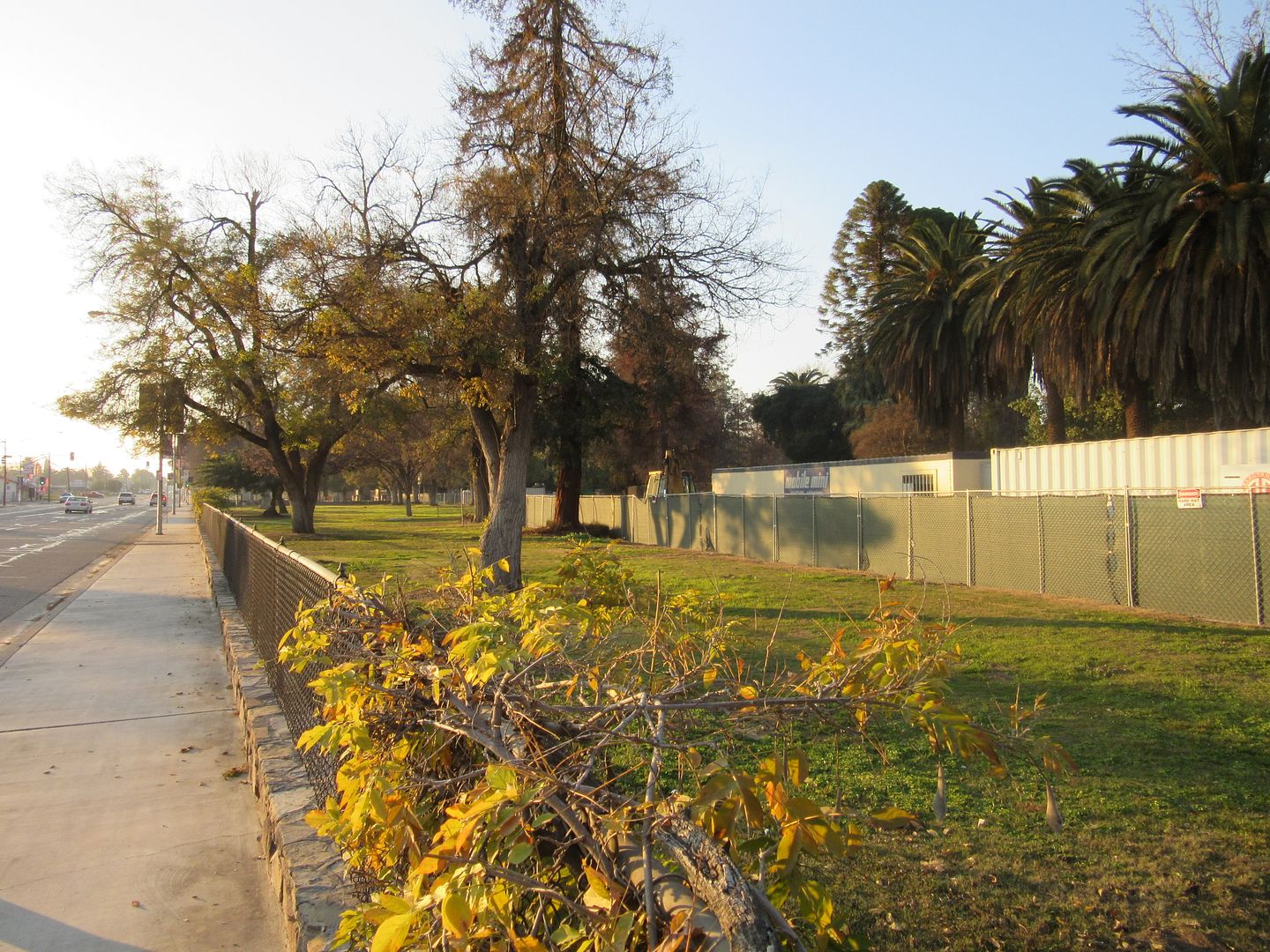 That's it for Roeding Park and the zoo.
Bonus…I'd never been to Kearney Park. It looks a lot like Roeding Park.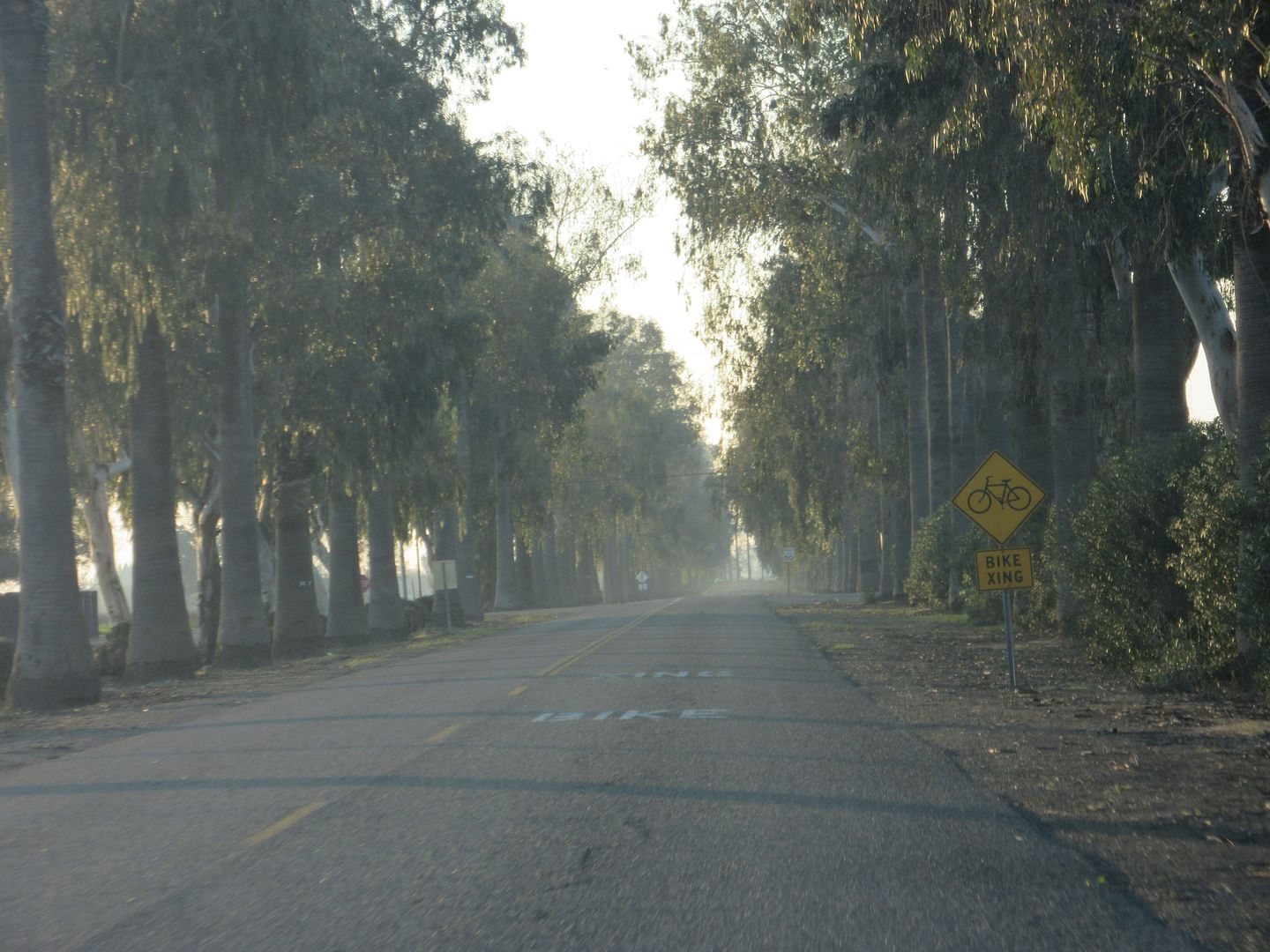 Just as well cared for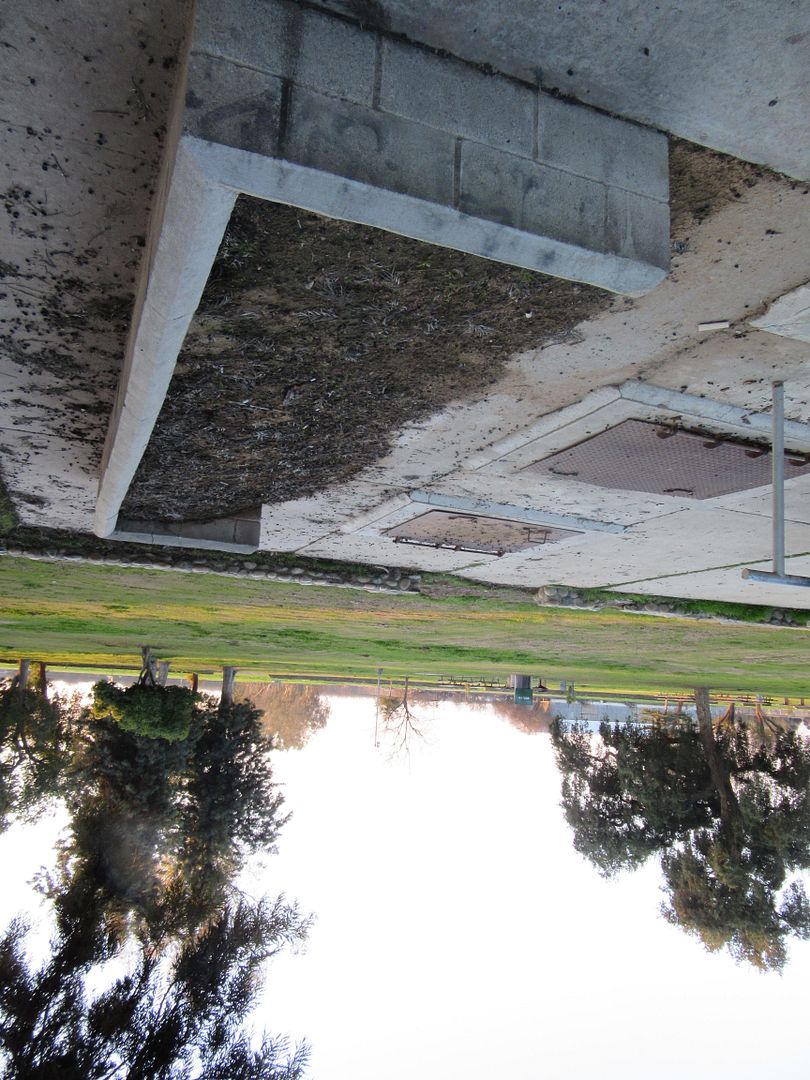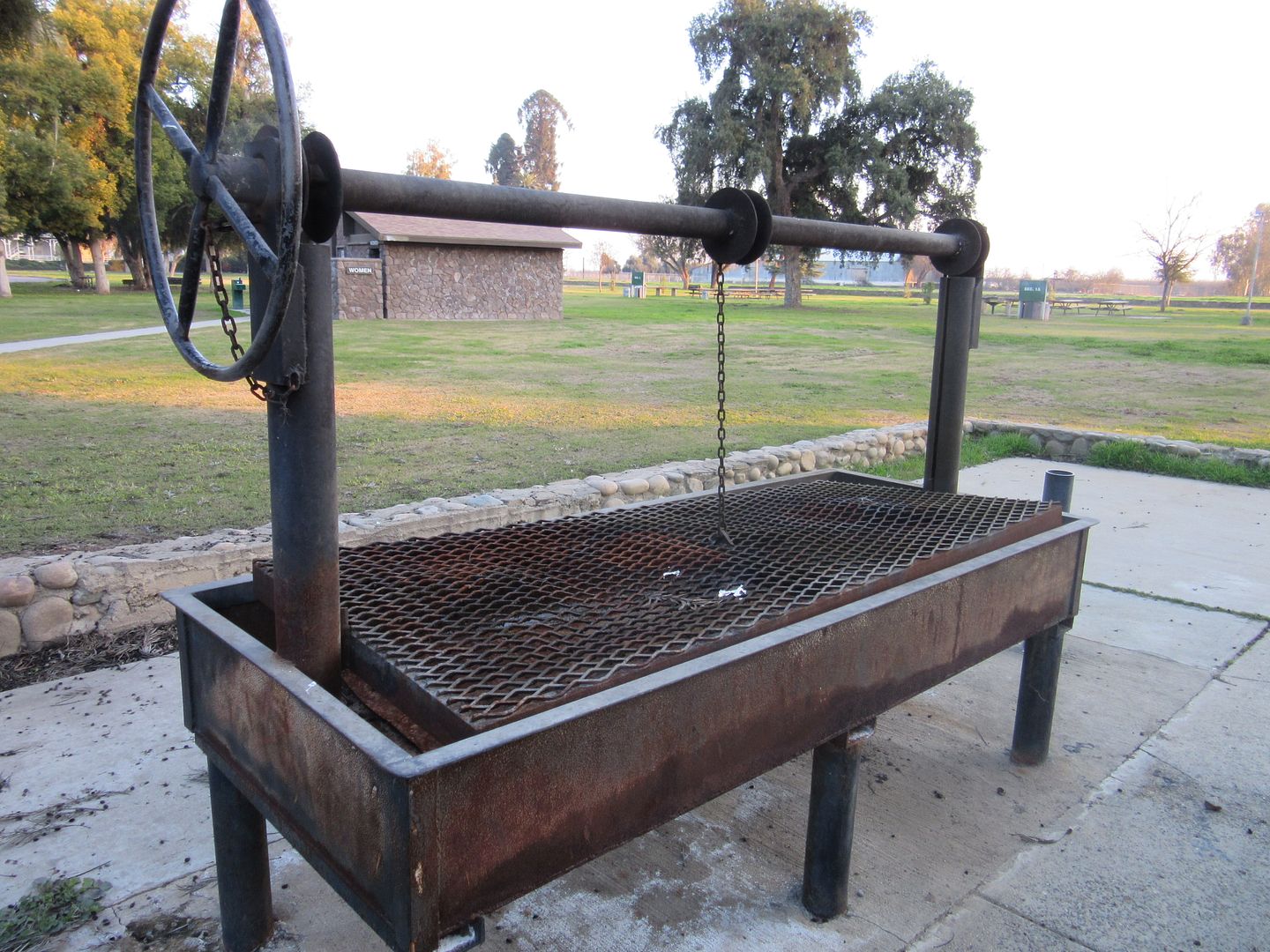 Just as crowded
Just as confusing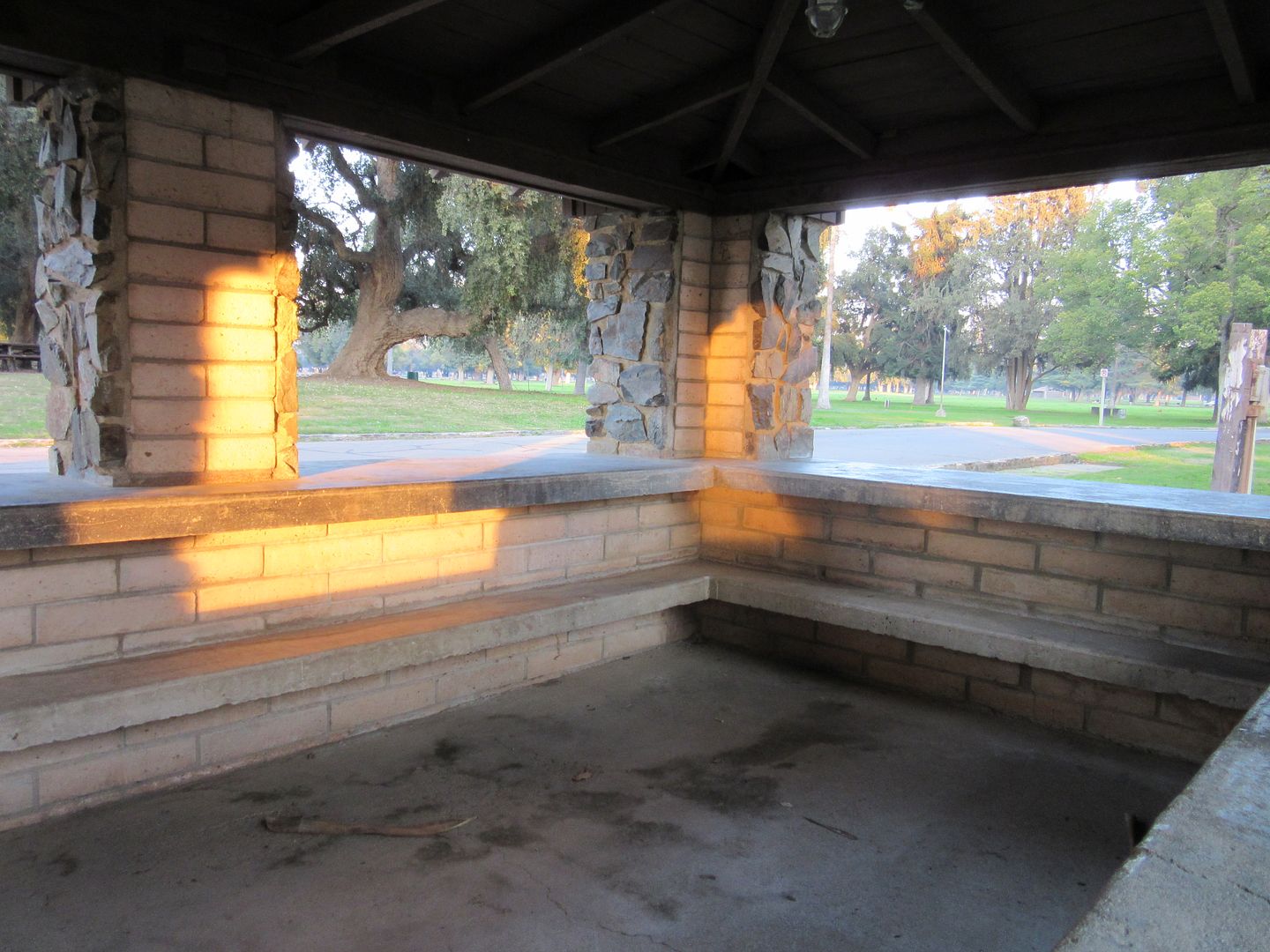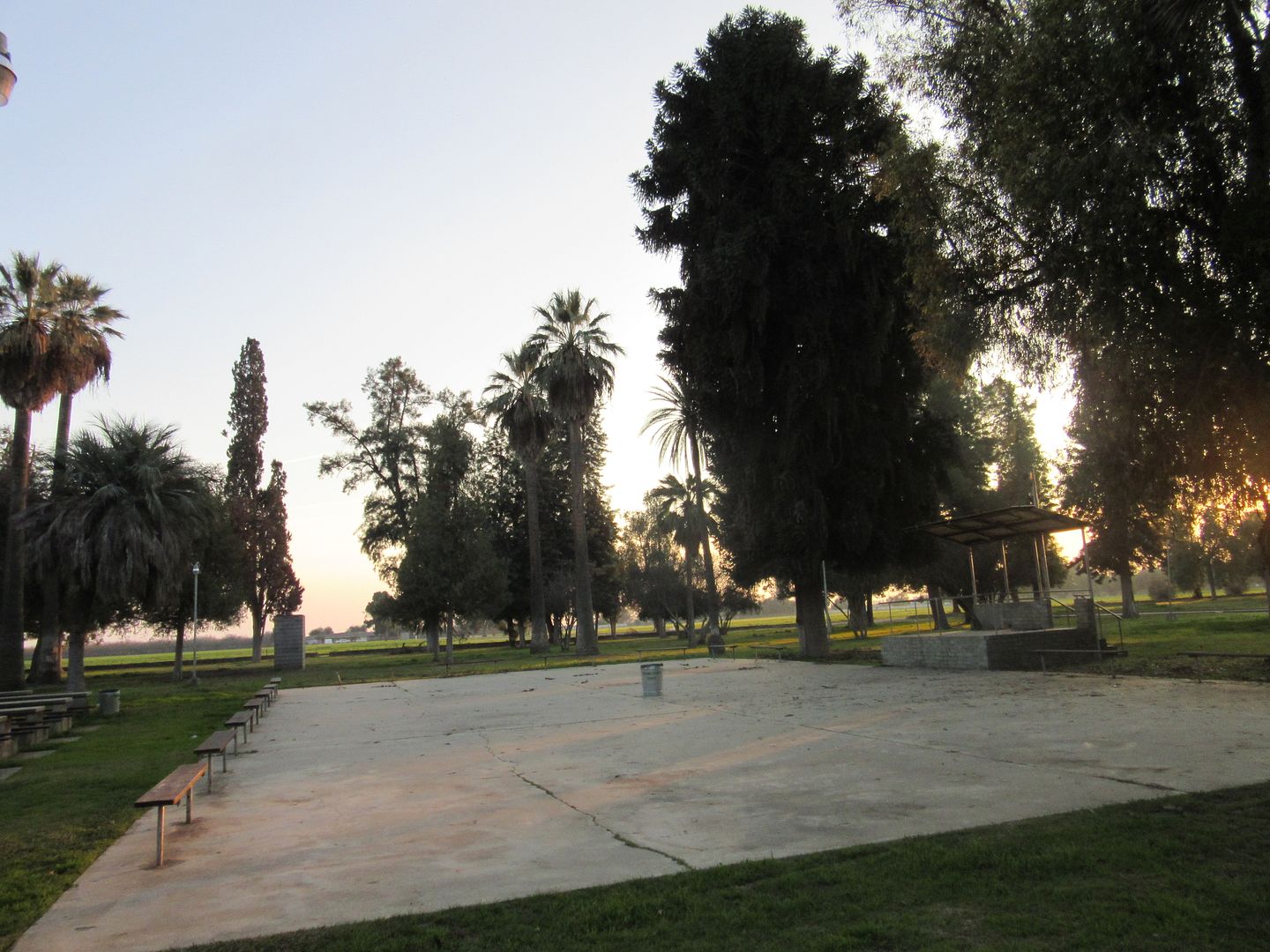 But it works