It's amazing to think that almost three years ago, I wrote about Fresno finally getting its first public electric car charging station. As the region with the worst air quality in the country, the lack of support for electric vehicles was alarming.
And here we are in 2015, and the situation is almost the same as it was in 2012!
In that post, I wrote about how the first public car charging installation was coming to Blackbeard's. Well three years later, it hasn't actually happened. Here's what progress looked like last month: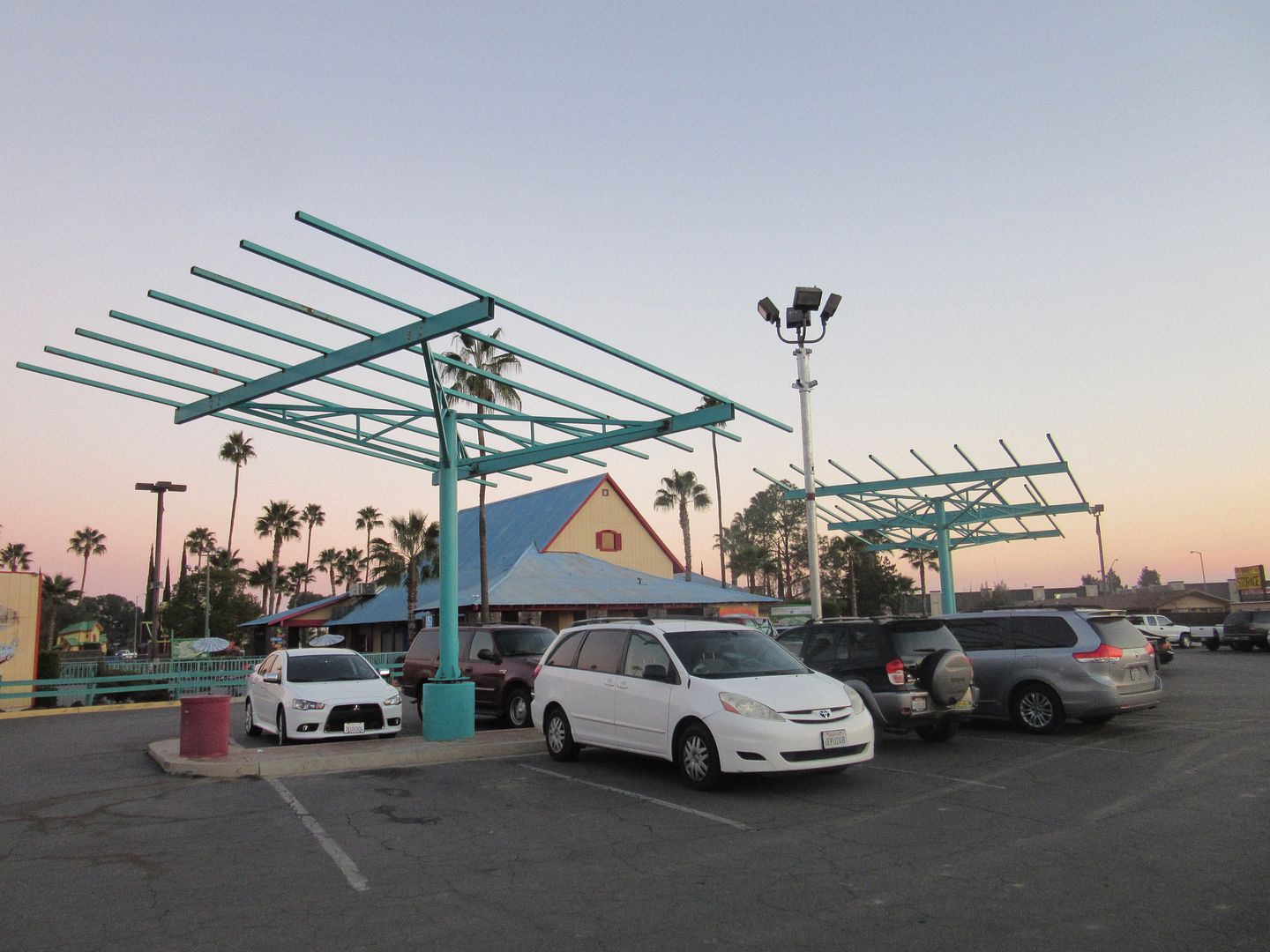 The solar panels were never installed, nor was the charging station.
To be fair to Blackbeard's, they're a mini-golf and arcade place, where revenue arrives in the form of quarters. But how are everybody else doing?
Here's what the charging map looked like in 2012….two Nissan dealerships.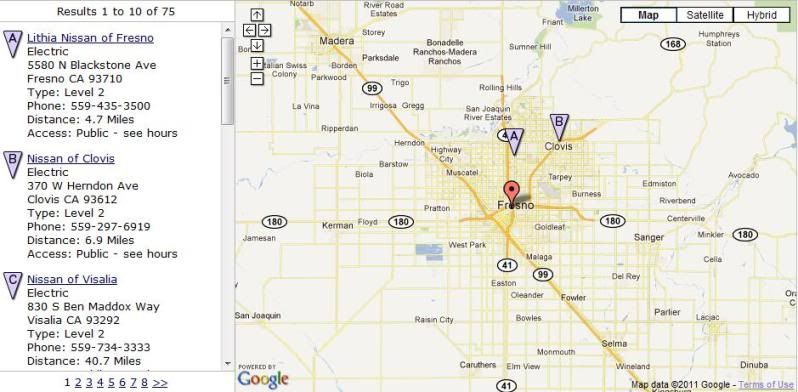 Here is what it looks like today.
Good amount of growth right? Well, not really. Other dealerships got in on the action (Toyota, Fiat, Mercedes) but it's unfair to count them, because they exist primarily to charge their cars for test drives. There's also an RV park shown, and a couple that are only available to employees of the company (Pelco, and Air District), which means they're not really public.
So removing those out, we are left with…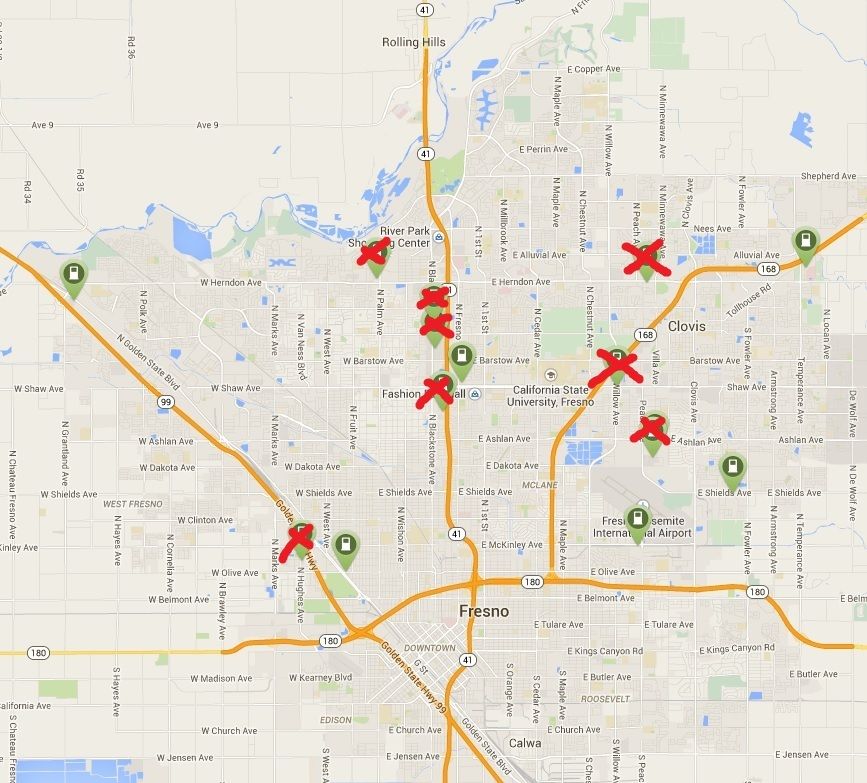 Two Best Westerns, a highway rest stop. a DMV, a hospital and a gas station. A grand total of 6 public charging stations in a metro area with 1 million people.
That's shameful.
For comparison, here's the significantly smaller Santa Cruz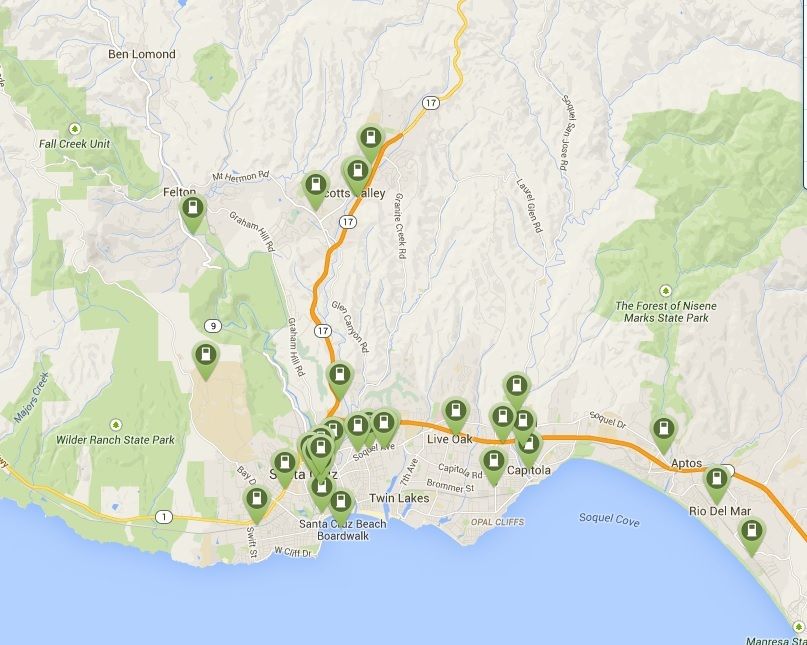 Obviously, places like San Francisco are on a completely different level. You can explore the country with this cool website: http://www.plugshare.com/#
Why are public chargers important? Because so many people will never buy an electric vehicle due to range anxiety. You can drive almost anywhere in the world and know you will find a gas station, but the fear of running out of power can be enough to scare someone away from a non-polluting vehicle. This is even more true because their range is so much less than a gas car.
To truly be wildly adopted, chargers are needed everywhere. And unlike gas stations, they need to be in places that people plan on parking in anyway, like the mall or a favorite restaurant.
Fortunately, a solution may be coming, as announced last month:
Pacific Gas and Electric Company asked state regulators for permission to build an estimated 25,000 electric vehicle (EV) chargers at sites across its service area in Northern and Central California. If approved, this program would be the largest deployment of EV charging stations in the country.

The chargers would be located at commercial and public locations, including multi-family dwellings, retail centers, and workplaces. Approximately 10 percent of the chargers would be installed to support disadvantaged communities. PG&E would also provide tools and educational materials for site hosts and customers to learn about the benefits of electric vehicles.
PG&E
One would assume this means a good deployment in Fresno.
However, there's reason to be worried. When Walgreens announced a nationwide roll-out, Fresno was excluded.
And Tesla loves to trumped their super high speed charging network.
Superchargers are free connectors that charge Model S in minutes instead of hours. Stations are strategically placed to minimize stops during long distance travel and are conveniently located near restaurants, shopping centers, and WiFi hot spots. Each station contains multiple Superchargers to help you get back on the road quickly.

Tesla
Here's their network as it exists today, and with all planned 2015 locations.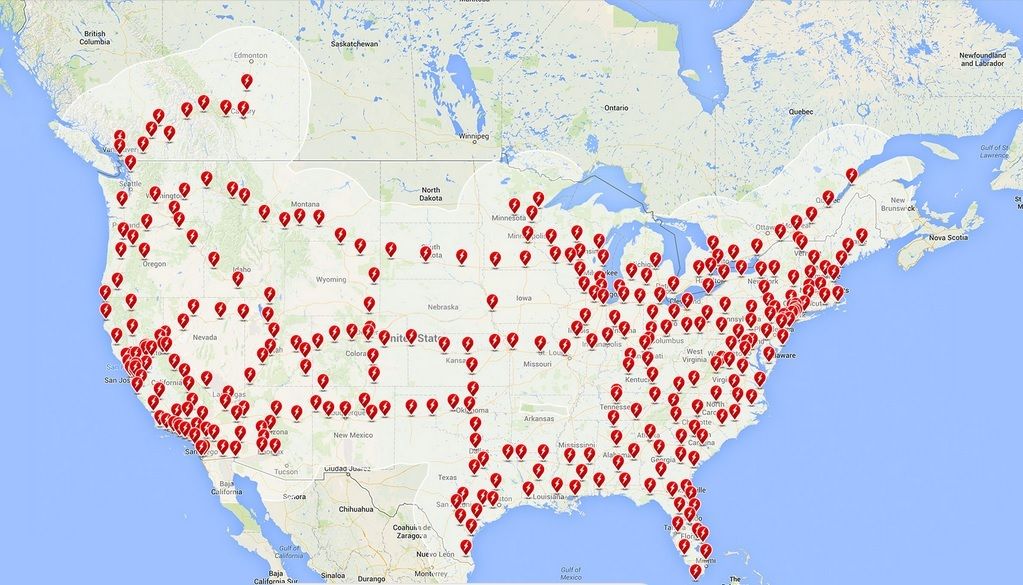 But look closely, and you'll see the only charger in the Central Valley is on I-5, at the Harris Ranch store and rest stop. Nothing along the 99 at all.
Tesla thinks their car buyers will never set foot in Fresno, Bakersfield, or the National Parks. Hopefully PG&E doesn't limit their deployment in the same manner.