Valley Public Radio reports that for the first time, public transit will be available between Fresno and Yosemite.

The lack of service has always been curious. The city re-branded the airport from Fresno Air Terminal to Fresno Yosemite International Airport, and added a fancy looking fake sequoia grove, but you needed a car to actually get to the park.
Starting this summer, $30 will get you a round trip bus ticket (including park admission) from Fresno to Yosemite Valley, which will complement existing service to Yosemite from Merced. There is also bus service to Sequoia National Park.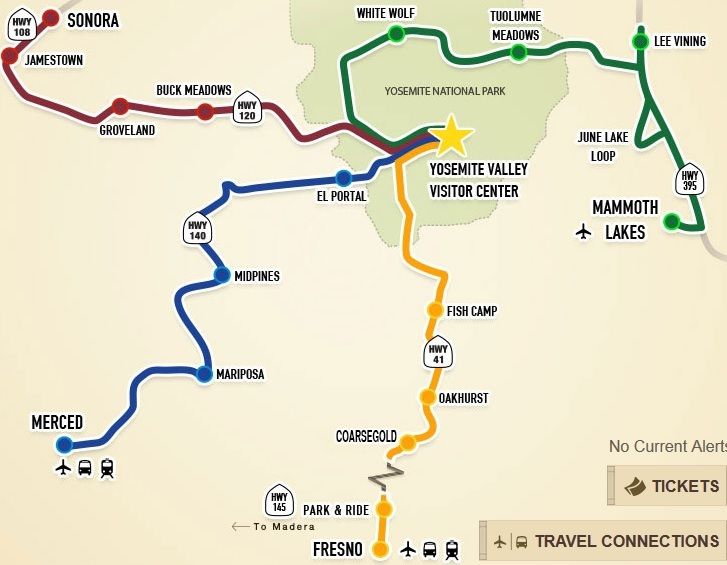 Once at the park, visitors can use the free shuttle system around the valley, hike, or hitchhike to reach places like Glacier Point. Click to read more!