The Fulton Mall is going to be packed to the brim this weekend (Saturday, April 4) for a large free (free!) music festival, known as the Catacomb Party, and you won't want to miss out on it.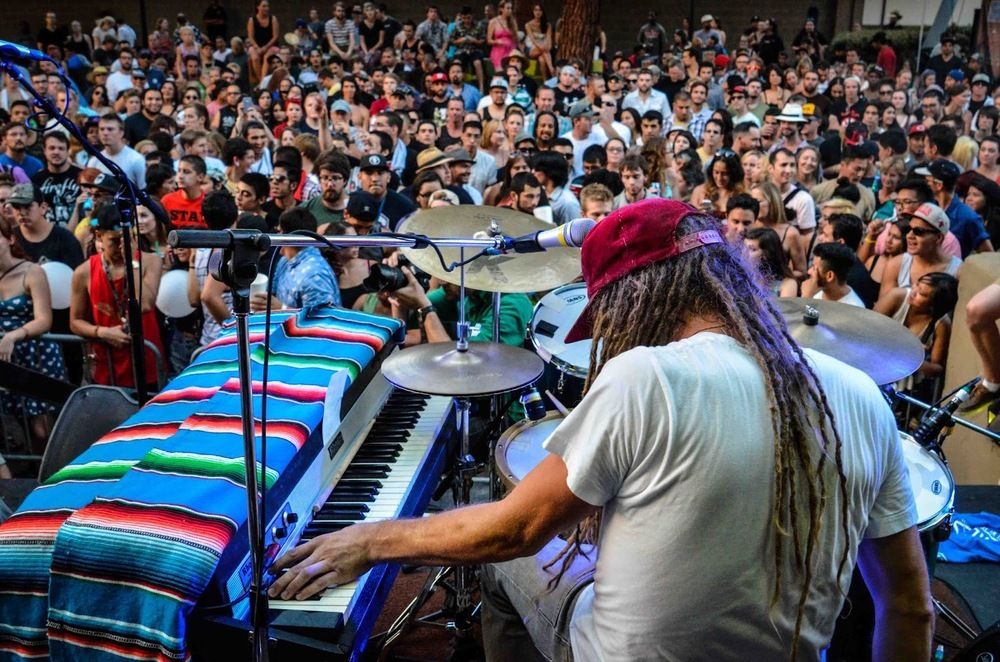 A scene from the 2013 edition, http://www.catacombparty.com/
This will be the third edition of the party, and will be by far the biggest one yet. The first edition was in 2012 with a single stage, and I posted a review with some pictures here. It was repeated in 2013, after expanding to 5 stages, before taking 2014 off so the organizers could return bigger and better than ever.

This time around, the party has moved from in front of what was the Fresno Brewing Company (now Peeve's) to the Mariposa Mall area, which is the central square of the Fulton Mall. That's usually where the big stage is set up for the Cinco de Mayo festivities, and is where the Ice Skating Rink pops up during the winter.
There will be multiple stages for this edition – 9 total, and is spread out to include acts at the south end of the mall at the Tioga Beer Garden, and also north inside of Peeve's. The main action will be in the central square area, where the music starts at at noon and runs until 11pm.
Here is the lineup: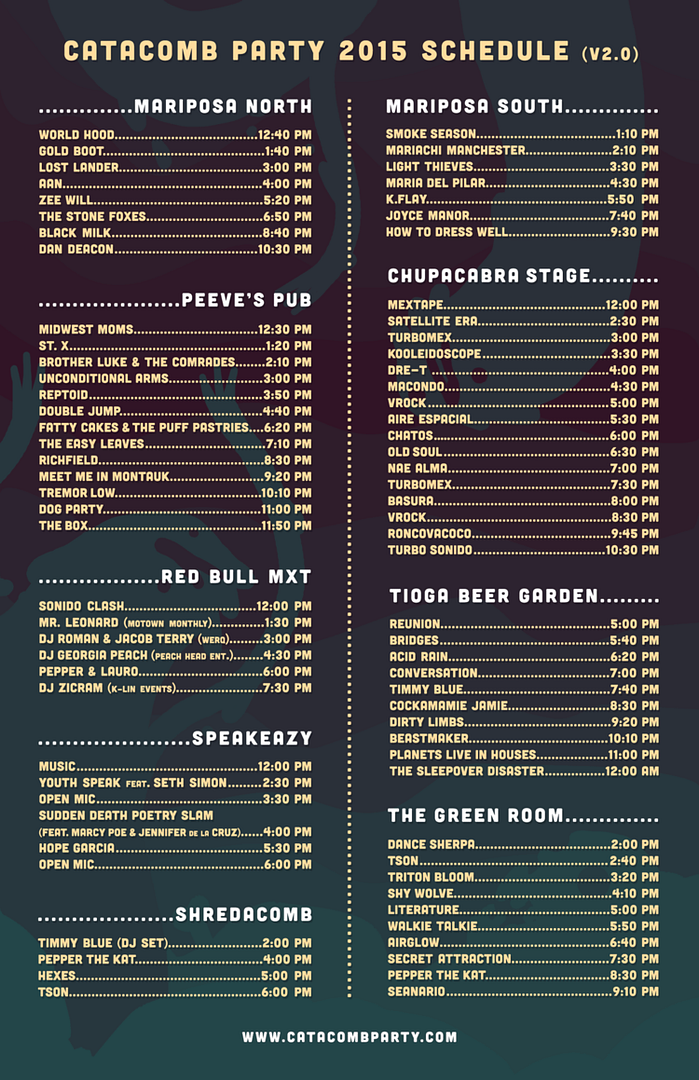 And the map: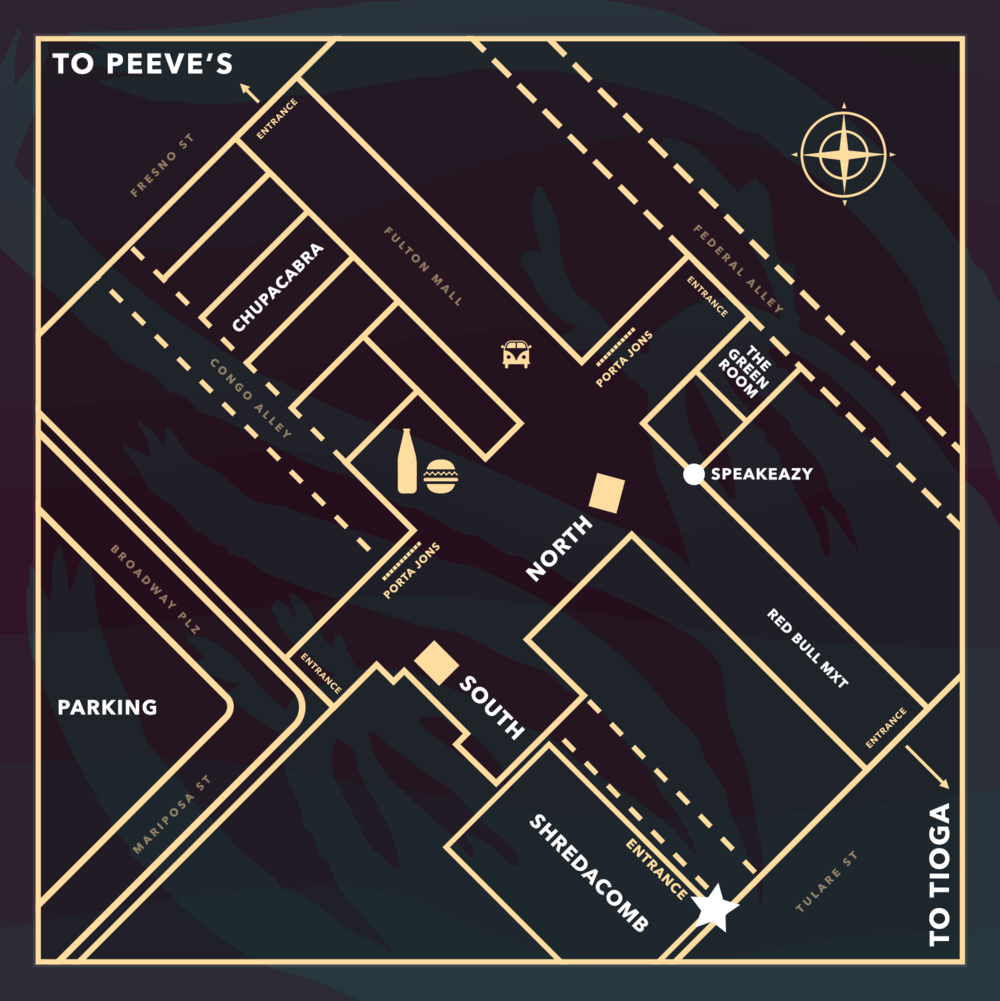 Aside from music, look forward to a collection of the town's best food trucks, and other vendors.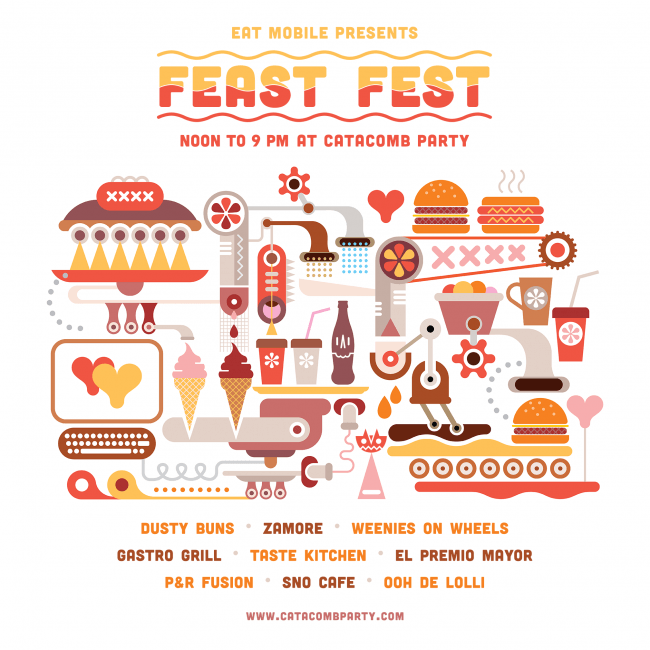 Sadly, if the destruction of the mall goes through this fall as planned by the city, this will be the last chance to catch this kind of festival. Even if they try again in 2017 by closing the street, with no trees and limited structure to sit on, it won't be nearly as pleasant.
As is always the case in Fresno, parking downtown on weekends is free. The enormous underground garage provides the best car temperature, but I like the Broadway lot by Hotel Fresno and the IRS for quick access. I don't know if I Bike Fresno is doing their valet service, but there are plenty of racks on the mall to park your bike. Sub-par bus service will be provided by FAX.
Check out the party website for more details:
http://www.catacombparty.com/