This weekend, public transit service begins for the first time connecting Fresno to Yosemite. Aside from serving a tourist purpose, the system also will operate as an important commuter and community connection. Thanks to the anonymous comment letting me know the schedule was up!
Stops will be at:
Fresno Greyhound
Fresno Amtrak
Fresno Airport
Fresno State
Outside Kaiser Permanente Hospital (near River Park)
Madera, Highway 145 Park and Ride
Coarsegold Market
Oakhurst Best Western
Tenaya Lodge
Wawona Hotel
Yosemite Valley (three stops)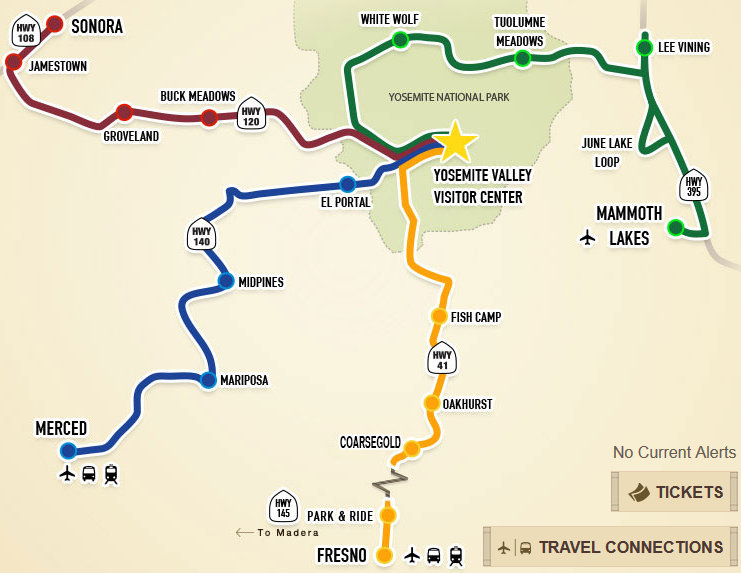 YARTS has developed an extensive long-distance bus network to serve Yosemite.
The first bus leaves the Fresno airport bright and early at 4am, with the next four trips starting at the Greyhound station at 7:52am, 9:10am, 12:10pm and 2:10pm. A final commuter run leaves Fresno at 5:45pm and goes only as far as Oakhurst. Click to read more!