Fresno and Clovis are the land of surface parking, where commercial garages, both above and below ground, are rare. Indeed, the only non-surface parking structure I can think of in Clovis is the garage at the Clovis Community Hospital (not counting surface lots with solar panels above them).
So I raised my eyebrow at a proposal for a new hotel on Clovis Avenue, not far from Old Town. The empty lot where a new La Quinta Inn is proposed is quite narrow, so to fit the required parking, they're planning on building the hotel over it.
This type of building is common elsewhere, especially LA, but as far as I can tell, it the first such example in Clovis.
It will be nice to see the hotel built up 4 stories, right up to the avenue, and not set back with an acre of surface parking.
Further, as this is more expensive to build, it shows that Clovis might just be nearing that point where commercial developers can no longer to afford to waste so much space on surface parking. When land is plentiful, the developers don't care how much they use.
But maybe Old Town is finally growing up?
The hotel is planned for an empty lot, just south of where our dog goes to get his baths.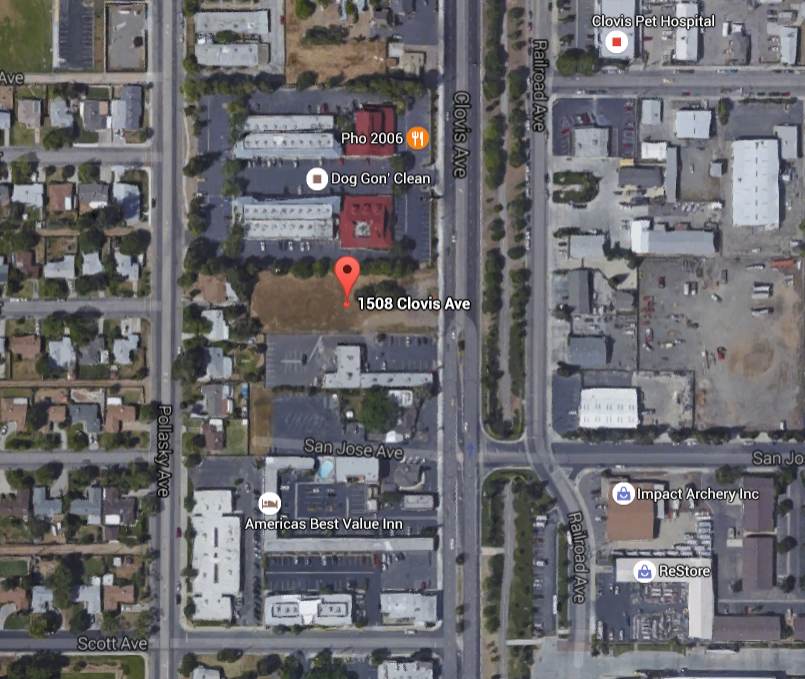 As an aside, the above image shows an interesting Sim City approach to planning. Industrial is on the right, separated from a strip of commercial with a railroad (now trail) and an avenue. The commercial in turn, shields the residential on the west side. I don't know about you, but that's exactly how I'd start off all my new cities.
With parking below, the hotel comes quite close to Clovis Avenue. The building will be 65 feet high, which should create a nice street wall. Oddly, the area has an obscenely low height limit of 35 feet. However, the height limit has been waived for multiple hotels in the past.

It will fill this view: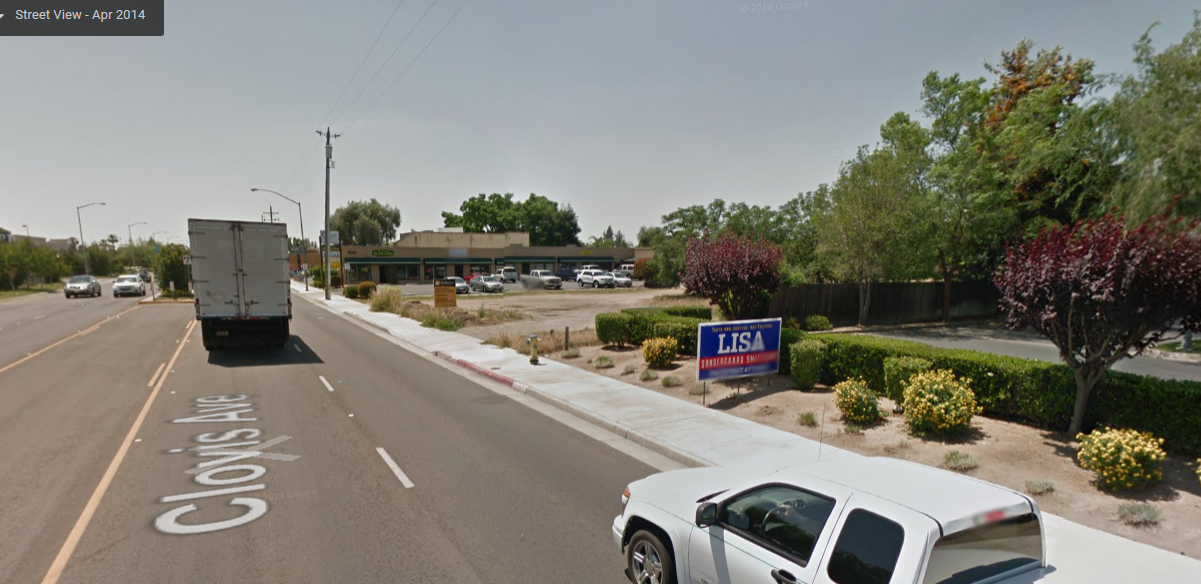 There will be a wee bit of surface parking at the back, by the dumpsters. What's interesting is that to meet the parking requirement (92 stalls for 79 rooms, seriously?) the hotel people have come to an agreement with the neighboring lot to the south to share spaces if needed.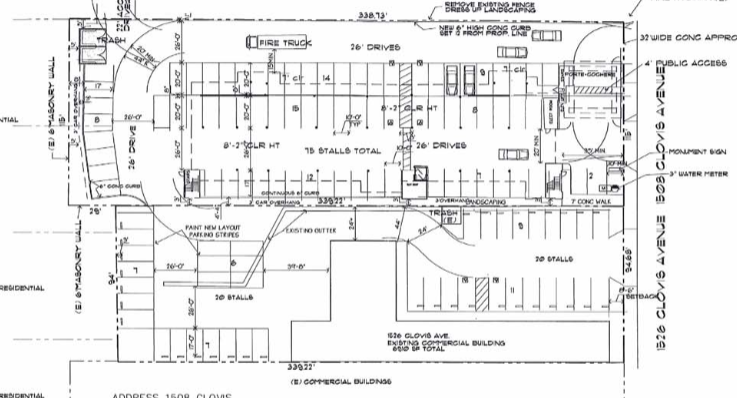 While usually a new cookie-cutter hotel isn't exciting, this one at least hints at a shift in the economic value of parking within central Clovis.