If you haven't been paying attention, Fresno last year approved the removal of the 50-year old pedestrian mall in favor of a street for cars.
Well in under two weeks the construction bids are due. What that means is that the design has been completed (or is at least at 90%) and we can take a look at what will actually be built. I say actually being built because what we have seen previously were simply pretty renders. While renders capture the concept and some detail, they are subject to much change; what you see is rarely what you get.
These diagrams are dated July 1st, 2015, and were prepared by:
Landscape Architecture: RHAA Landscape Architects, of San Francisco
Civil: Provost & Pritchard, of Fresno
Structural and Electrical: Teter Engineers, of Fresno
Traffic: Peters Engineering Group, of Clovis
Fountains: Pacific Water Art, of Sunnyvale
Geotechnical: BSK Associates, of Fresno
Transportation: NelsonNygard, of San Francisco
Art: Architectural Resources Group, of San Francisco
Arborist: Hortscience, of Pleasanton
PR: Shared Spaces, of Los Angeles
Programming: MJM Management Group, of San Francisco
The satellite images in this post are from 3/18/2015. The image is rotated whereas north is to the top left corner of your screen.
We'll be starting at the north end, and making our way south.
Fulton and Tuolumne. Probably the worst part of the Fulton Mall, by far. Surface parking lots line each side, and the end is interrupted by a street to nowhere, part of some kind of loop road that never really happened. If you wanted to argue that the mall wasn't working, this is what you would photograph, because there would never be any reason to linger (well, unless you like this fountain)
Which these folks apparently do…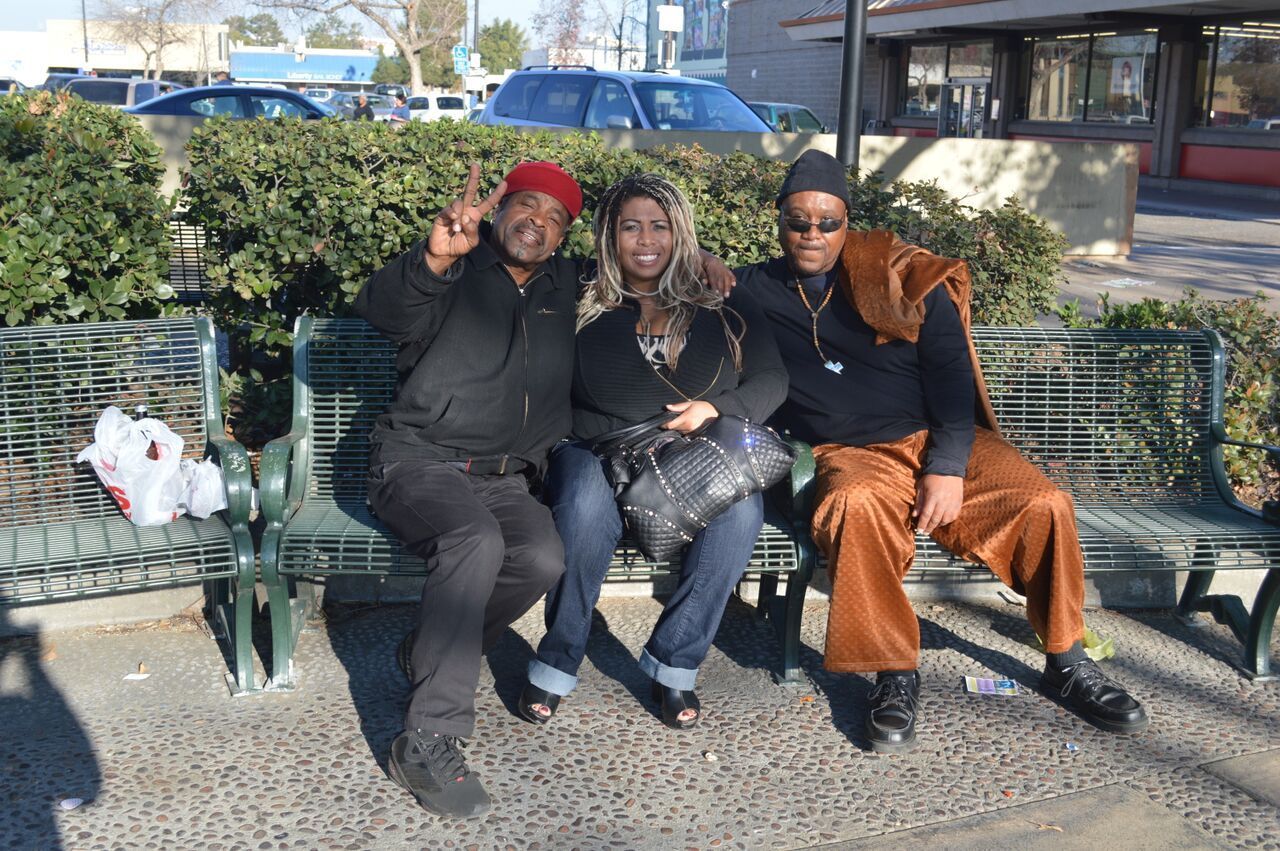 Anyway.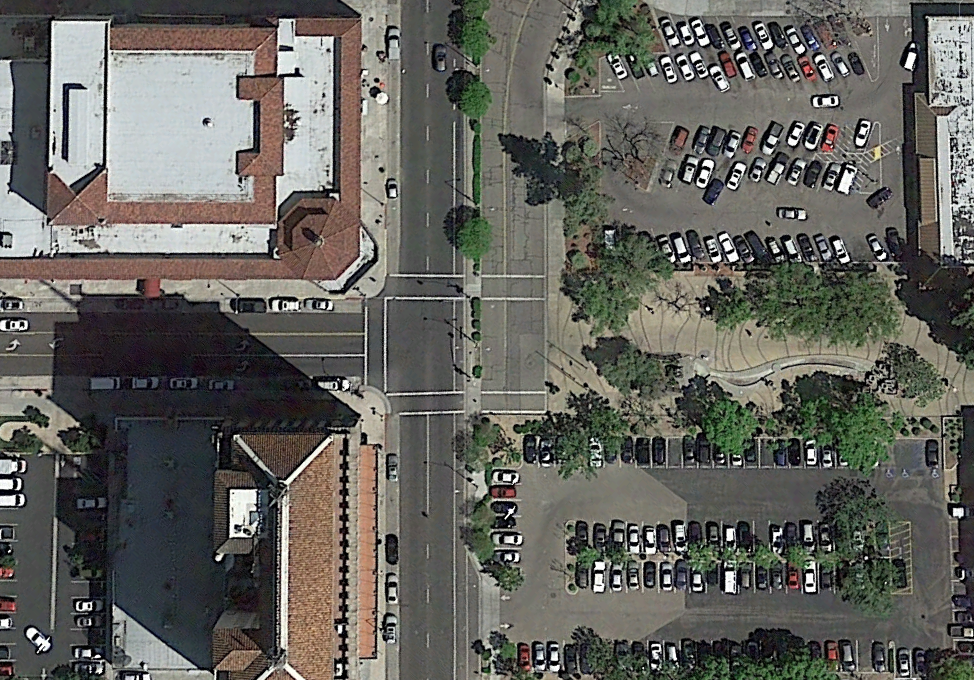 Naturally, the reason why this area is so poor is that it is a pedestrian mall surrounded by cars….Awkwardly this is where the proposed destruction of the mall works best. Existing Fulton Street to the left actually gets a diet, going from 3 lanes + 2 parking lanes at the corner to only two, with massive curb extensions. Meanwhile on the right side of the intersection, the sidewalks actually make it to the corner, as that weird loop street is removed (for this tiny portion anyway).
The fountain (shown above) is moved, and presumably fixed. It has been my experience that this fountain works the least often of the larger ones along the mall.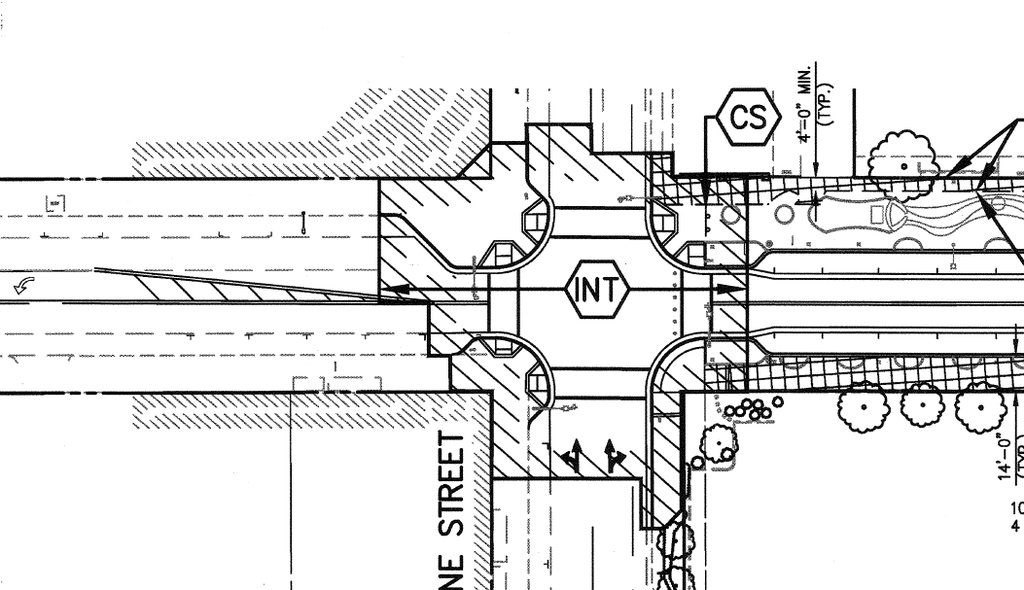 And to demonstrate the size of the curb extensions…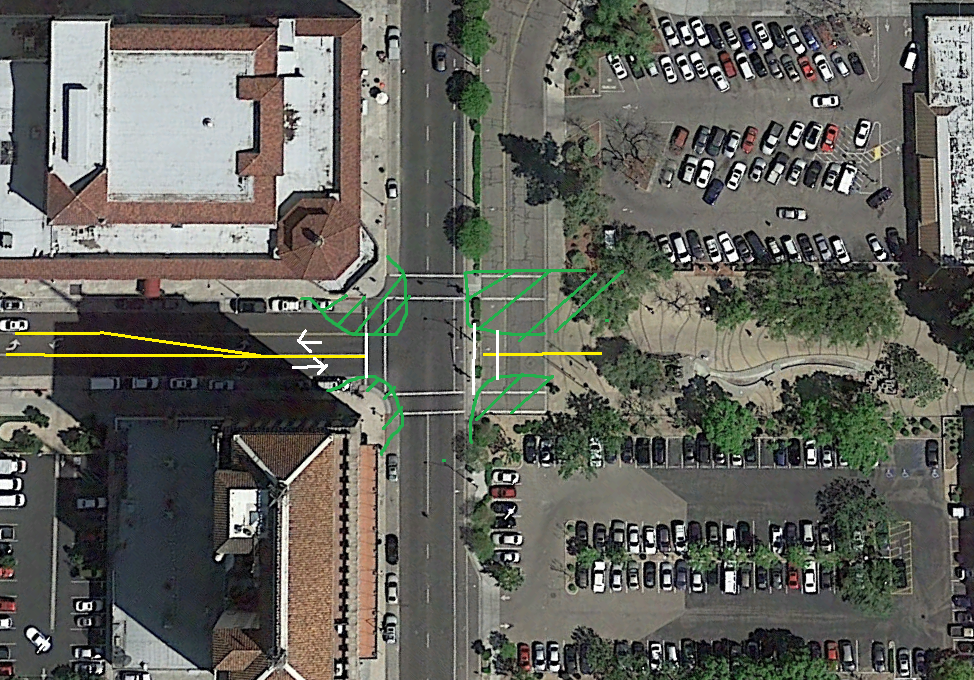 Fortunately, it also looks like the curb ramps will all face the crosswalk, rather than be a single diagonal ramp aimed at the middle. That's great. Oddly enough, the corner at the bottom right gets a continuous arc ramp, but there's nothing wrong with those. Possibly designed this way so emergency vehicles can make the turn faster at speed.
Moving right, we see some good news. Mid-block crosswalks! Yay! My only issue here is that there is just a single overhead light. That means no redundancy, so if it goes out, the crosswalk is pitch dark. There should be an overhead light coming from each side.
But, wait…what….no….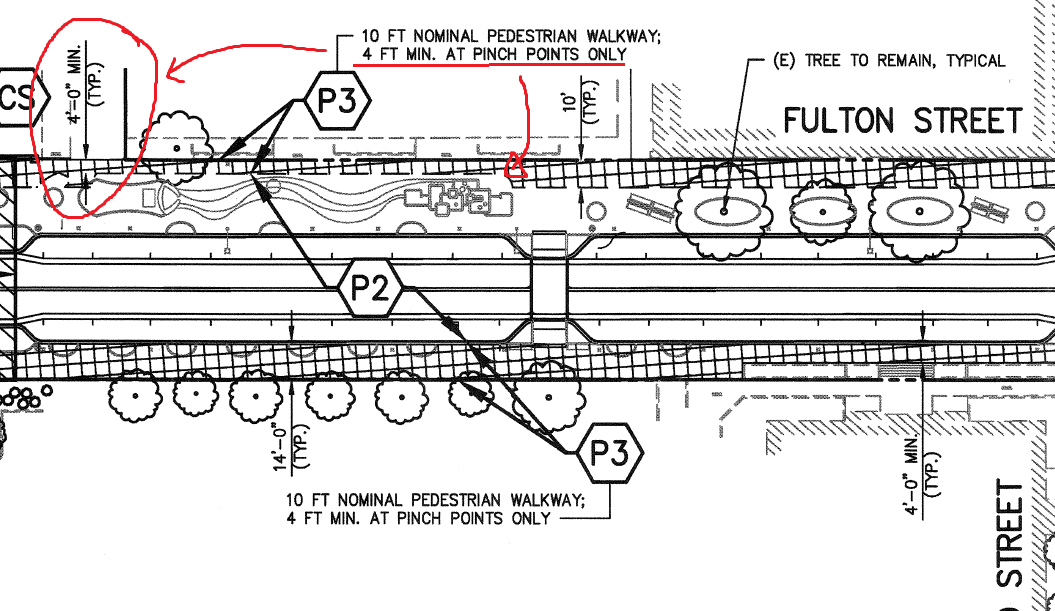 So they've taken this 80 foot wide pedestrian promenade and introduce 4-foot pinch points! And these pinch points look to be quite long!
That's barely ADA minimum! That doesn't allow people the ability to comfortably walk side by side, never mind opposing groups passing one another!
It looks like the introduction of 8 parking spaces has been favored over one's ability to walk comfortably.
Moving on, we reach Merced Street. The Fulton Mall isn't just a linear pedestrian mall, as it includes various cross streets where traffic was blocked. Blocking these streets make sense because they don't actually get you anywhere.
Bottom of Merced, looking up: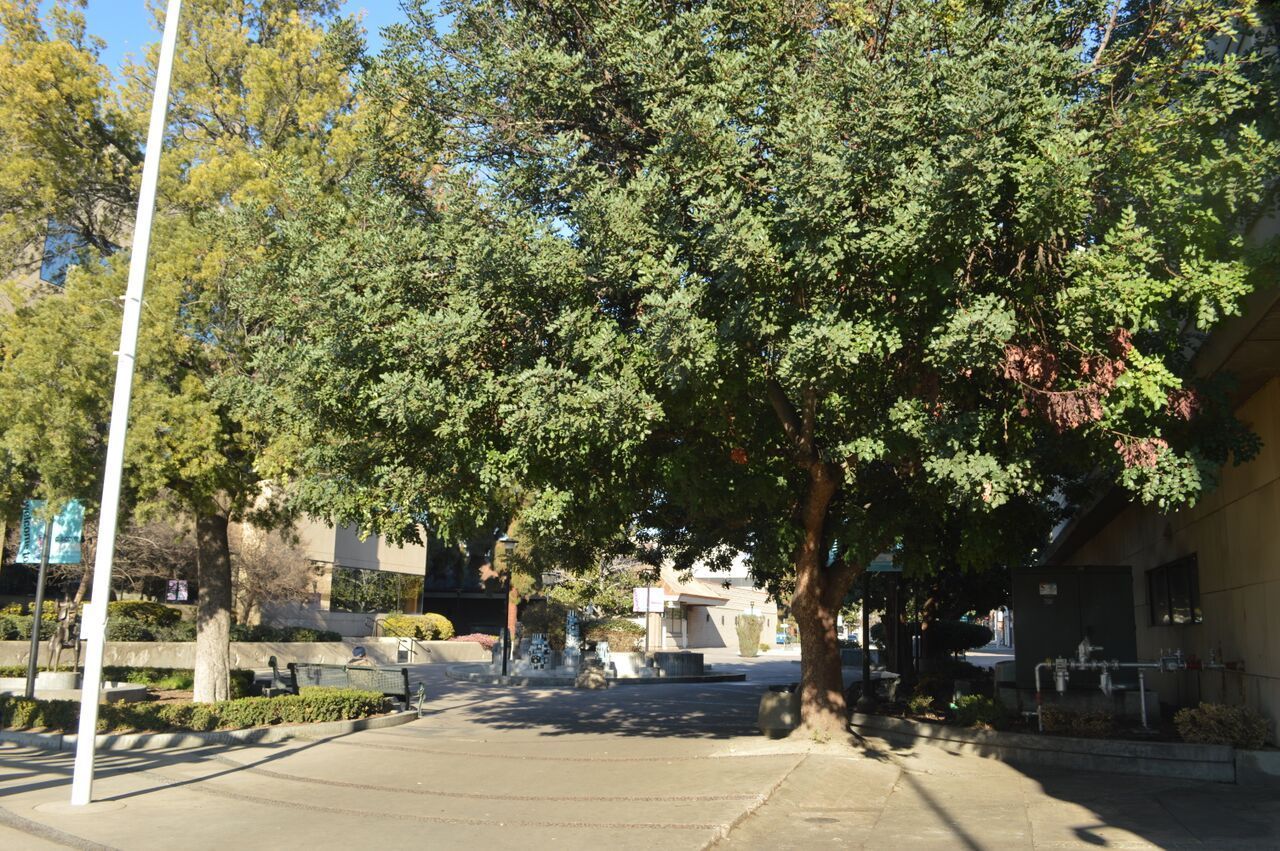 Top of Merced, looking down:
This project proposes opening up these cross streets as well, presumably, to connect downtown.

One of the complaints people have about downtown is that it is confusing. Part of that is due to the one-way streets. The other problem is all the random dead-ends and mysterious streets that don't go where you want them to.
They're right. When driving, the area around the Fulton Mall is a cluster. Check out this map I created showing circulation flow. Notice all the forced turns, the random dead-ends and the blocked opportunities. Pretend you're at A and you're trying to park at point B. If you don't know where to go, well, good luck!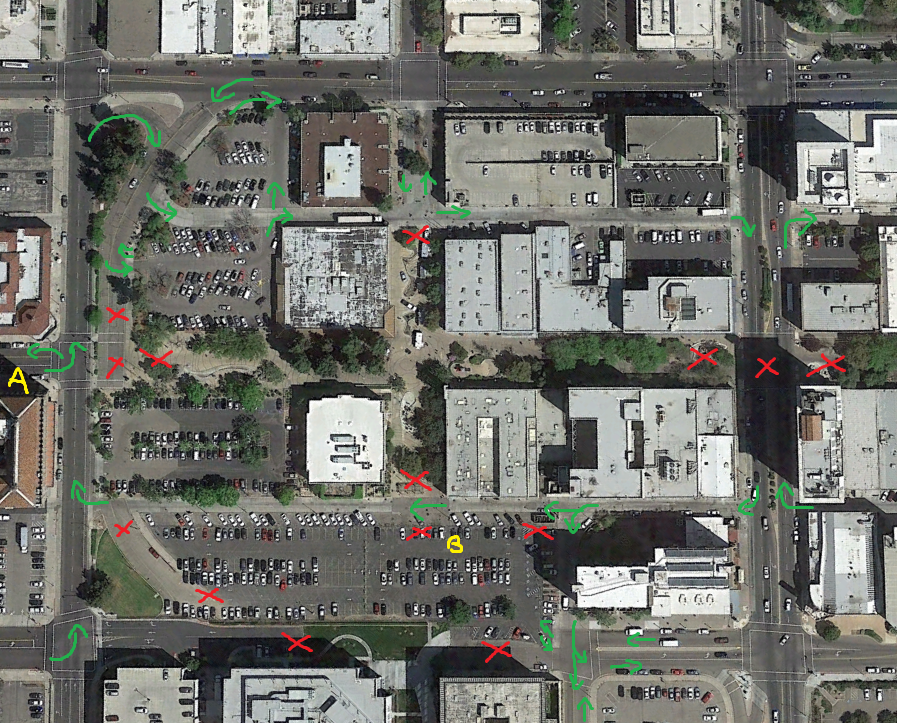 Reconnecting the grid (for cars) will solve that right?
Except for one little issue…Fresno let developers create superblocks and dead-end streets, including the IRS which planted a roadblock right on Broadway. Rather than making it much easier for people to get where they want, I'd argue that creating these small side streets will result in more confusion.
It might also result in fear. Let's face it. The last thing someone from north Fresno who has never been downtown wants is to be dumped into an alley.
Trust me, they're especially lovely at night.
In this specific new street, let us focus on the south side which terminates in an alley. The north side links to Van Ness, so that's fine.
Say you turn from Fulton and see this parking spot vacant, marked by a star.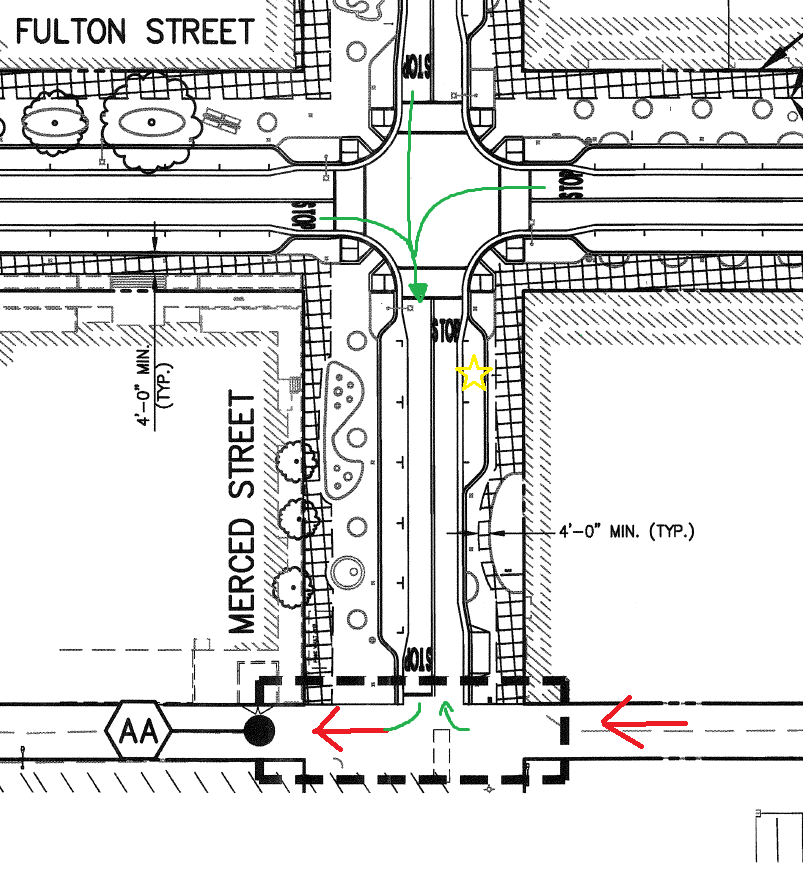 This is how the new and improved flow lets you get to it (legally) from your position at the red star: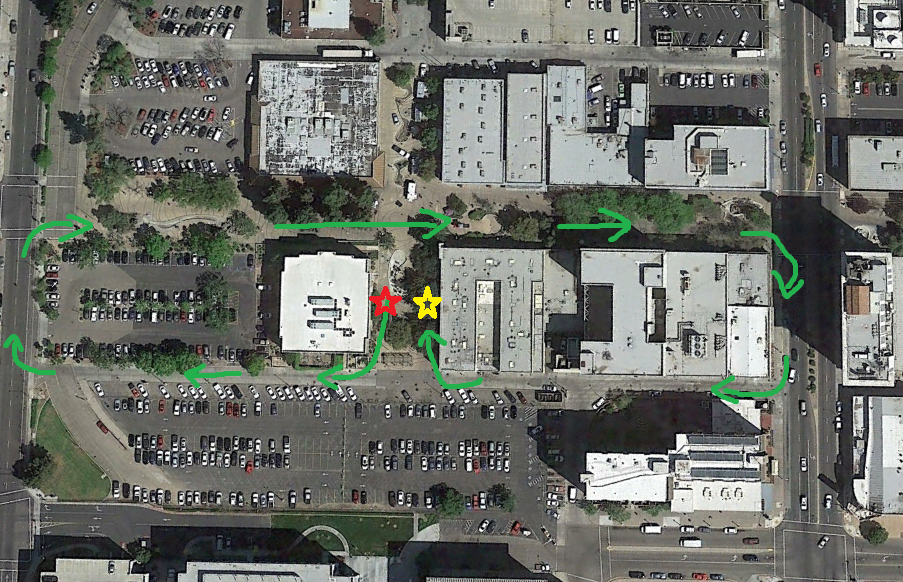 Hooray! Downtown is so convenient now!
Basically, 5 spots are created on the left, but if they're full, congrats, you get dumped in an alley! And the only way to get to the two spots on the right is…the alley!
Are these 7 spots really worth the removal of this public plaza space? Cost-benefit analysis here…I'm not seeing it, at all.
Before reaching Fresno Street, lets quickly stop by Peeve's Public House, owned by Fulton Street proponent Craig Scharton. Today, his pub has a lovely atmosphere, with a wonderful outdoor seating area, shielded by mature trees and enlivened by the bubbly sounds of a fountain. Note the combination of moveable furniture, fixed benches, and comfortable ledges.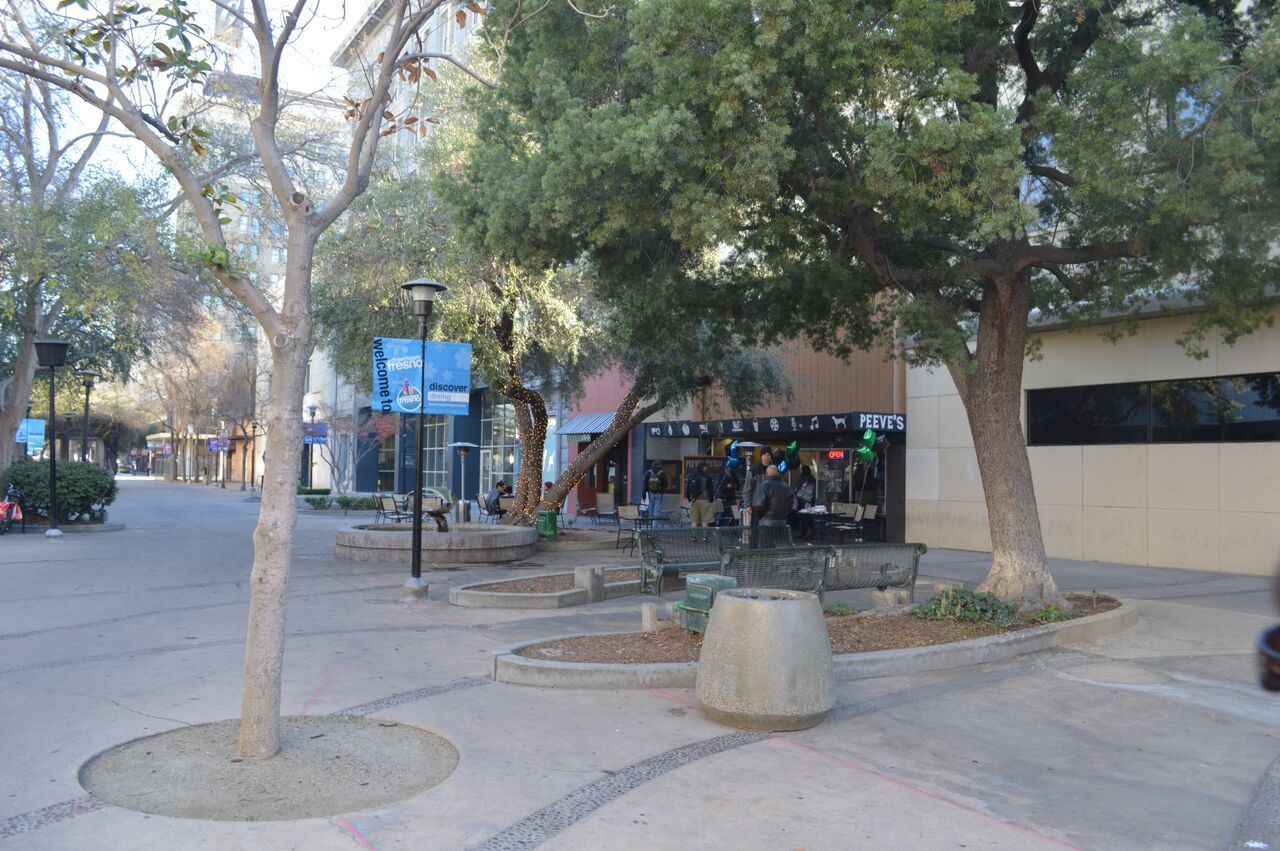 Under this plan (which is his preferred plan), that seating area gets sliced in half, the lovely sounds of the fountain get replaced by the polluting hum of an idling car, and the mature trees get turned into toothpicks.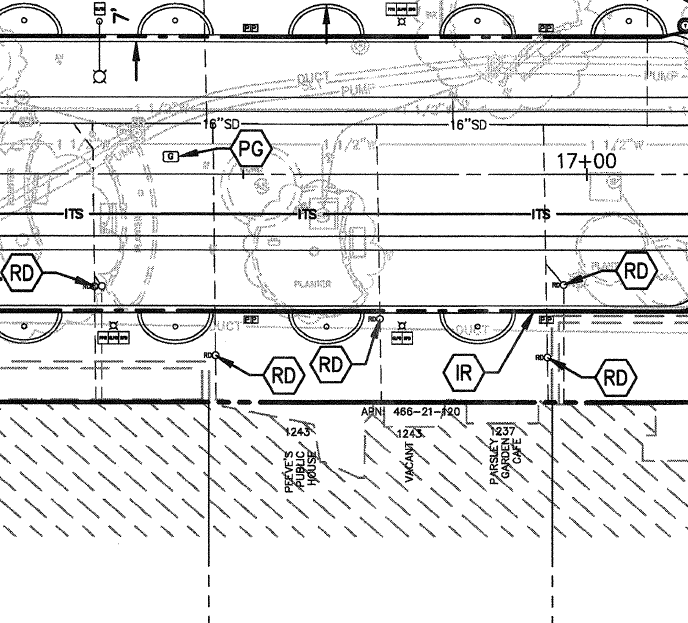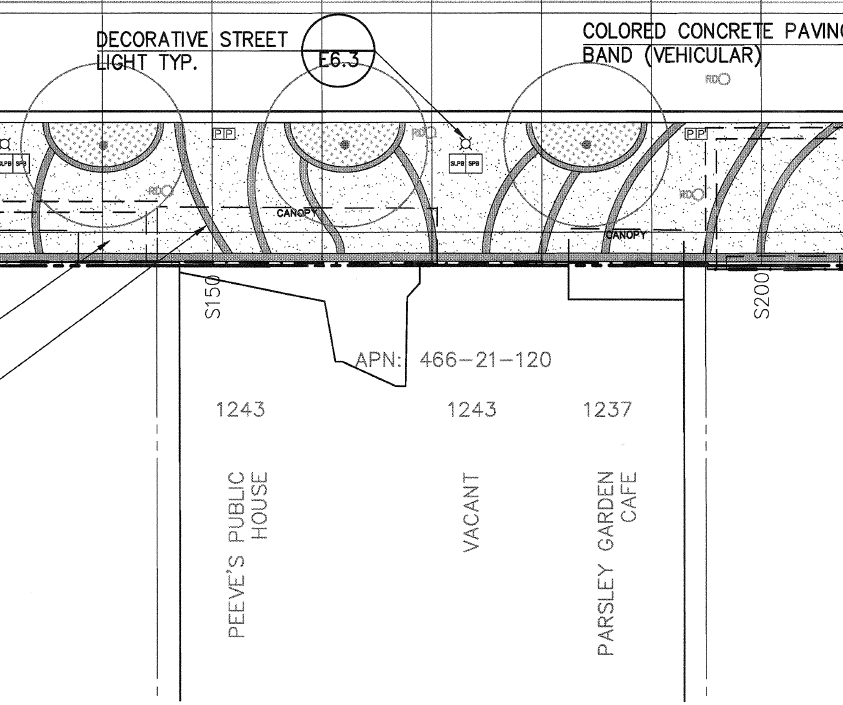 Baffling he thinks this will help his business, but alas…
Moving on, we reach the intersection of Fresno and Fulton. This is interesting, it looks like they plan on building a pedestrian scramble, where a phase of the signal cycle will allow pedestrians to cross in all directions, when the cars are all stopped. Also note rather than single ramps, all corners have a continuous arced ramp area. I am concerned about the lighting though.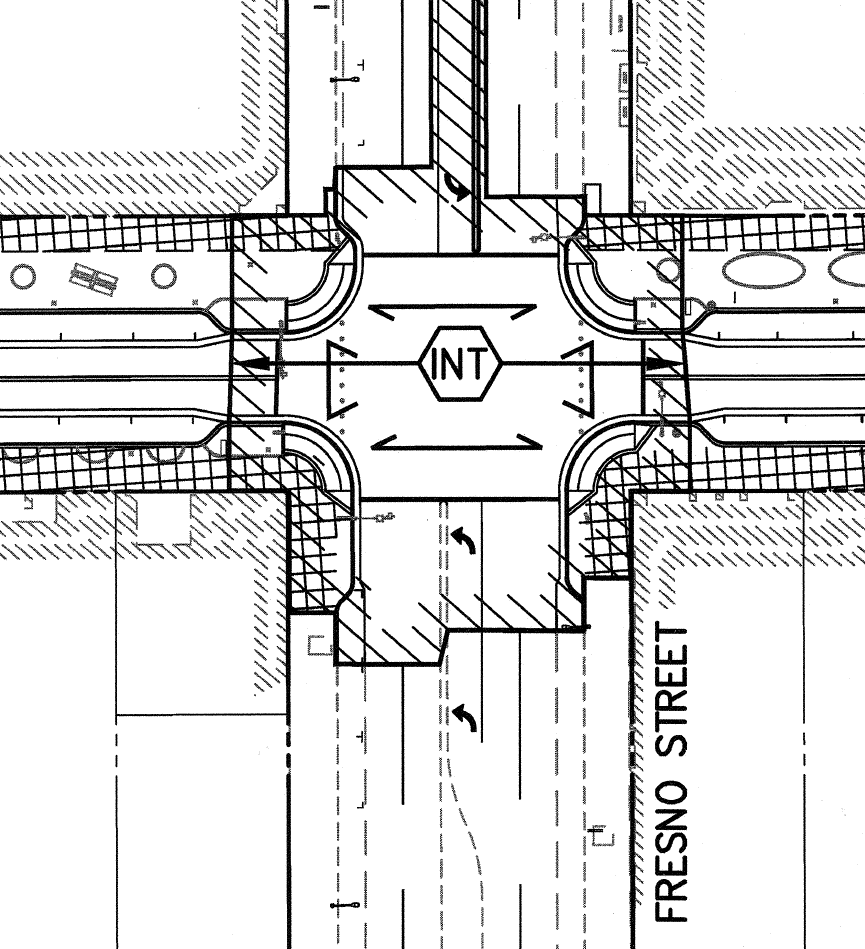 The success of this scramble depends on how the signals are set. If pedestrians can cross concurrently with cars (parallel) AND get an exclusive phase – great! But if pedestrians get the angry red hand 90% of the time and are ONLY allowed to cross during the exclusive phase, that is very, very bad news.
We continue on and we reach Mariposa, another of those streets that will be brand new. Remember the alley problem from before?
This one is actually worse.
On the north end, there is a pedestrian ramp that leads to an underpass, under Van Ness. It also has access to the underground parking garage, below the courthouse, and public restrooms….according to the sign – I've never dared to visit them.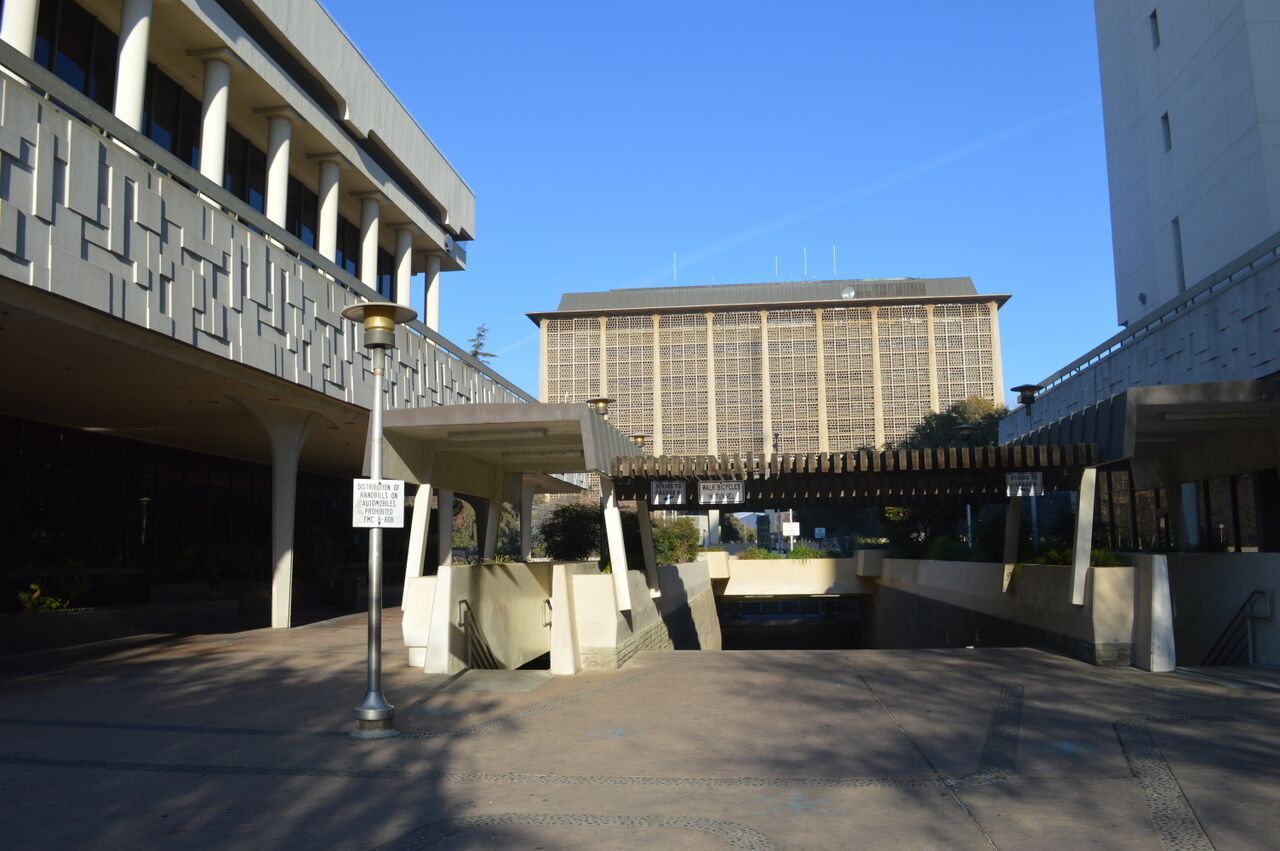 There is no plan to remove this underpass. People will still need to use it to reach the courthouse (that big ugly thing in the back). In fact, this is probably the busiest area of the mall, because the courthouse is full of hungry people. There is also a hotel, on the right, and the tallest building in the city with its popular ballroom (guess where people park to access that). Further, the courthouse is surrounded by bus bays, the central transfer point for the entire FAX bus system. Pedestrians, pedestrians everywhere!
And yet once again it was decided to build a street for cars here, a street which will lead people to their doom, ahem, alley. Why? A dozen measly parking spots! There is no reason why ANYBODY would knowingly choose to turn here and drive half a block to a forced alley adventure.
NONE.
Worse, in the previous alley example, one terminated at a parking lot which could be redeveloped. Here, the odds of the underpass being decommissioned are very, very low.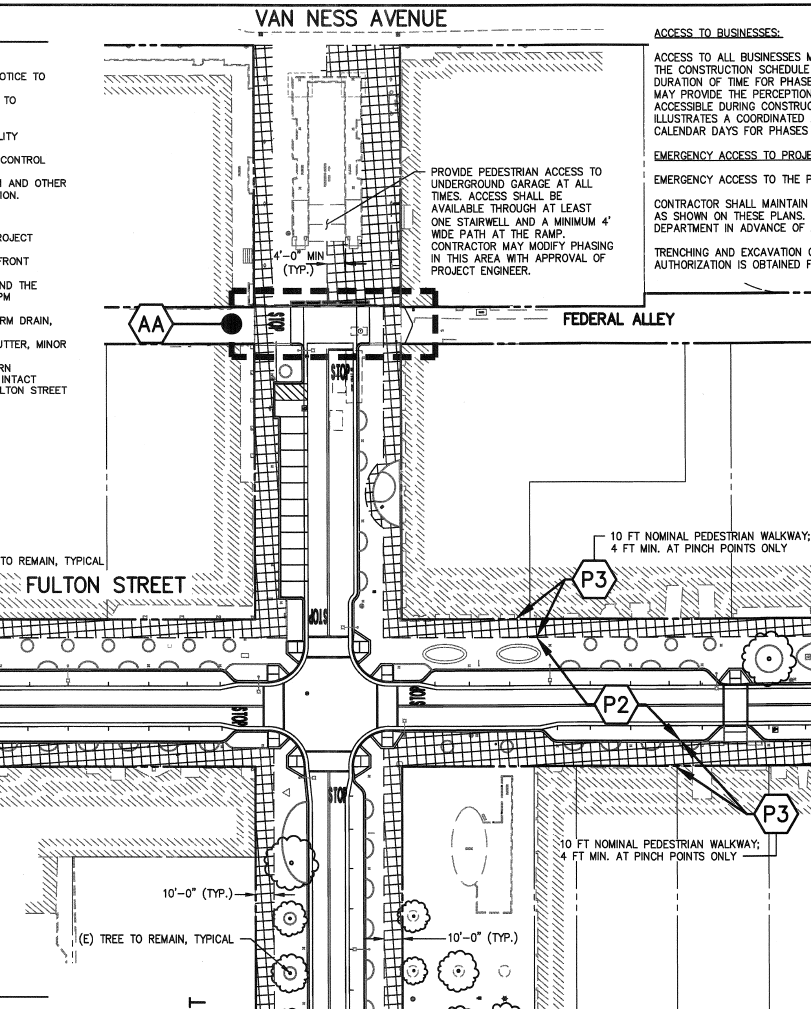 And here is the forced alley adventure
There is literally no reason to destroy this section of the mall. There is zero transportation value. Also, it's home to a Renoir piece. Maybe the only Renoir in the world you can touch. What would Renoir say?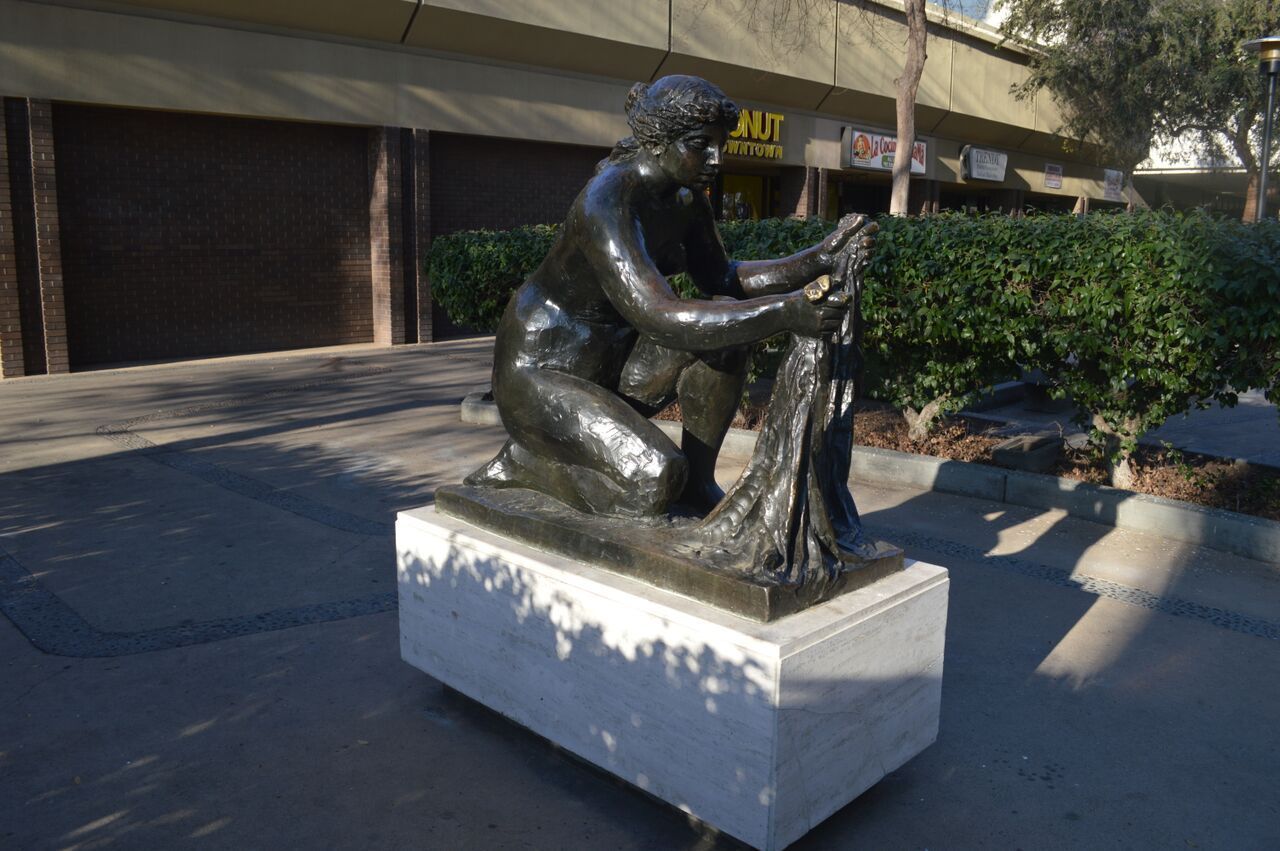 This would be the perfect opportunity to create a revitalized pedestrian space (it's far from perfect now), and maybe even move one of the play structures that are being taken to the dumpster. Instead, the project designers are so focused on adding cars everywhere they can, they haven't bothered to ask if there will be any benefit at all. The pedestrians sure as hell won't benefit here, and frankly, neither will the drivers.
Proposal: Seriously ax this block. Use the money saved as a contingency for when the project inevitably goes over budget.
The south side of Mariposa isn't so bad. The new proposed street will link to existing streets, and the intersection will probably be an improvement of what exists now (a crosswalk at the wide curve of Broadway).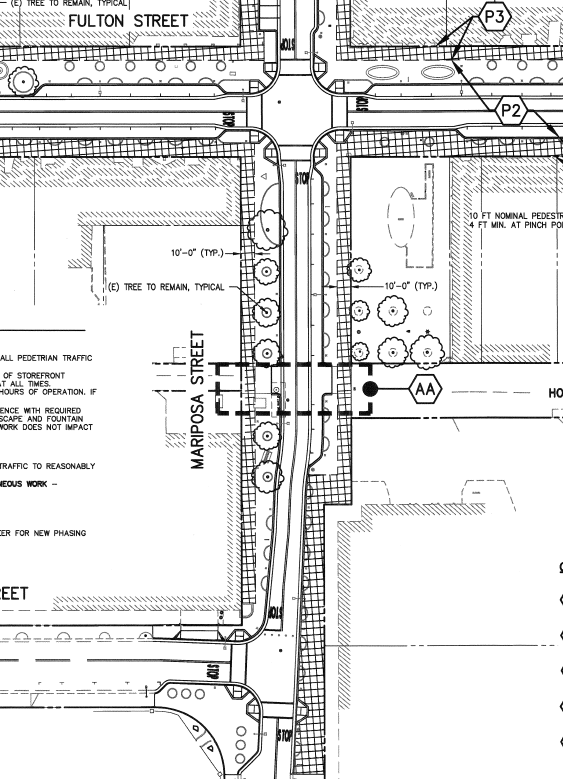 But wait, notice something missing?
ARE THEY SERIOUS?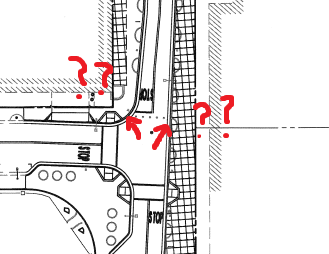 It's the most minor of all intersections, and they just have to give the pedestrian the finger by banning crossing on one of the corners. Why? What possibly purpose is accomplished here by not building all the crosswalks?
Sigh.
On to Tulare, another scramble intersection (and more pinch points).
We get to Kern, another one of those streets that currently aren't. This one is an interesting case. Towards the south, Kern Mall terminates at the Grizzlies Baseball stadium, and there is a secondary entrance. It is a very convenient entrance because it gets less people than the main one, and also provides easy access to the mall and spiral garage. So during game days, there is a lot of hustle and bustle here.
Even though the stadium is there, the alley does exist, so theoretically, a street could have been built sending people to another alley of doom. Apparently someone wised up and realized this was pointless. Are you listening Mariposa???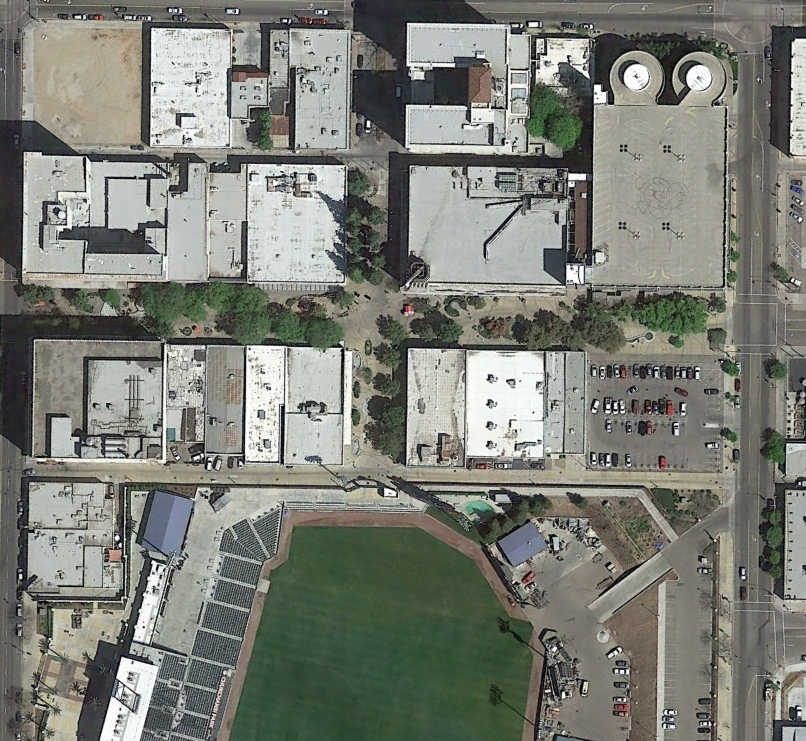 Sadly, this part of the mall is the least interesting in terms of art and trees. Nothing at all of interest, except this dude on Fulton proper.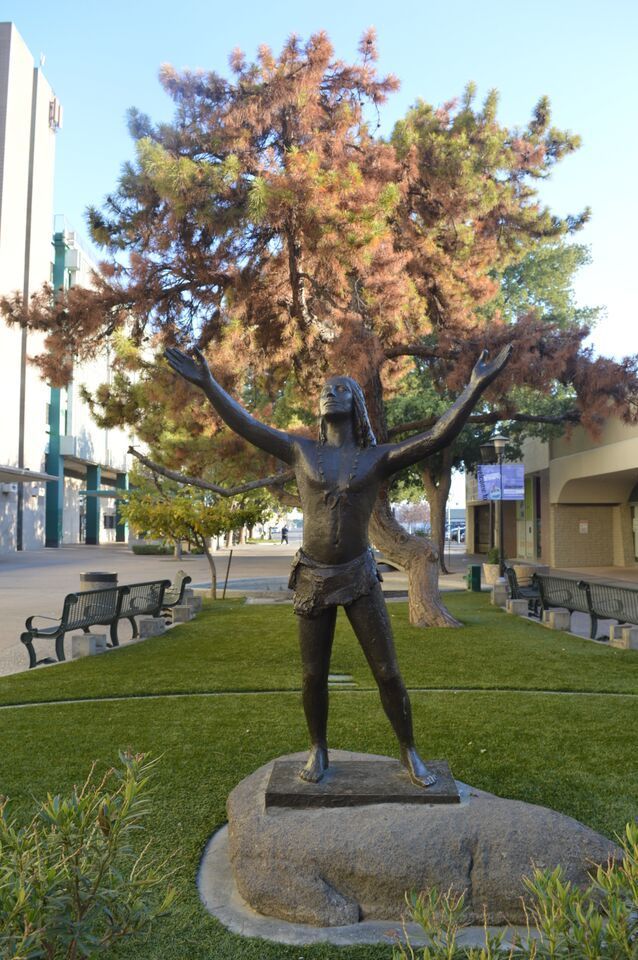 That's not true of the north side, home to my favorite cluster of trees. Unfortunately, the plan is to turn that into a street. An especially wide one, with angled parking. Once again, in another Fresno folly, the angled parking will be the dangerous pull-in design, rather than back-in, which is proven to save lives.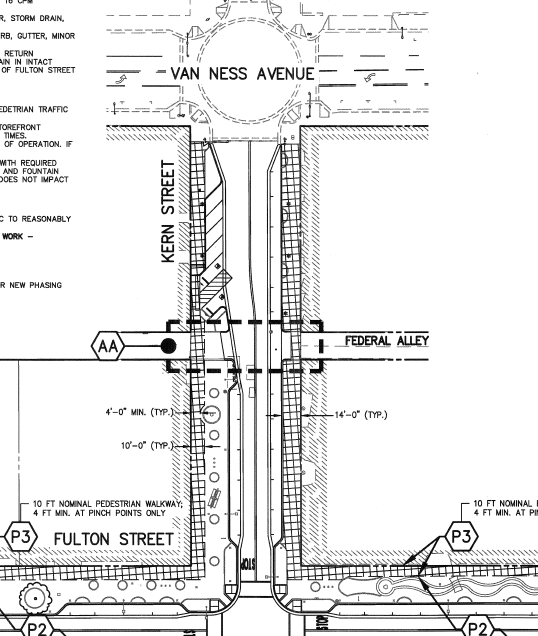 Mind you, I'll get to the trees in just a bit.
We reach the end of the mall, which becomes just a standard intersection.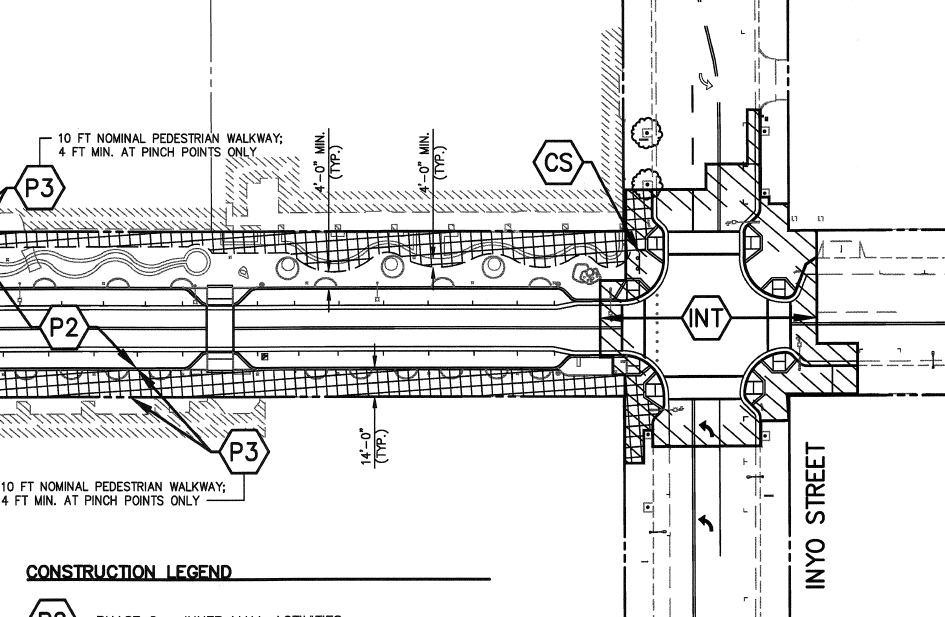 Like where we started, this are of the mall is quite poor because the bottom side is a surface parking lot. Not that adding more pavement will help…
On to a few details.
Fulton Mall is classified as an important bicycle corridor and has been so in the various master plans.
Here? Forget a bicycle lane, Fresno is destroying a safe bicycle route and not even adding sharrows.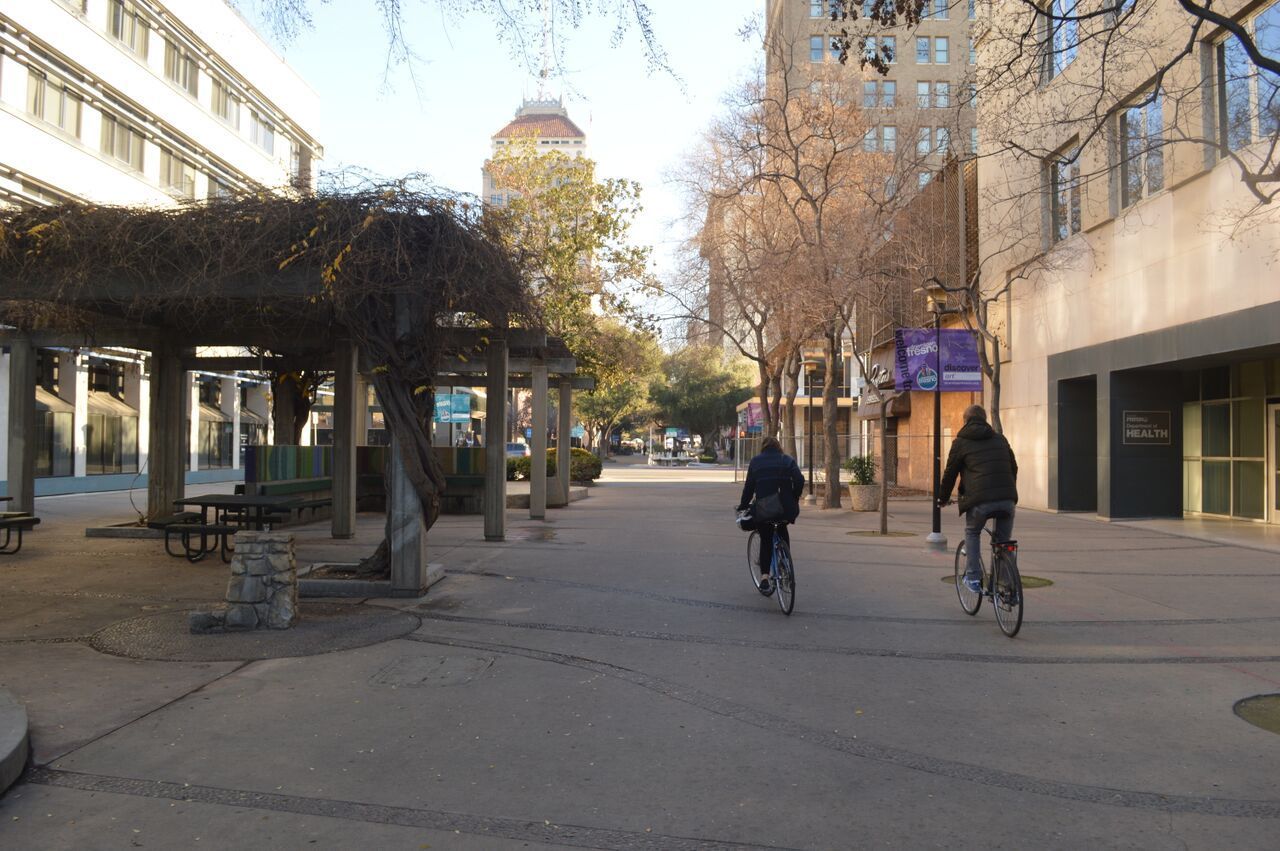 I also can't find any bicycle parking racks. I see various references to parking meters and even trash cans, but no racks. However, it is possible that they are marked but not visible due to the quality of the image.

Oh, one last thing.
The most damaging part of this project.
What makes the Fulton Mall a pleasant place to walk today? The shade. The birds and squirrels. The nature. It is a park, and the beautiful 50-year old trees provide a wonderful canopy, a perfect shield from the brutal Fresno summers.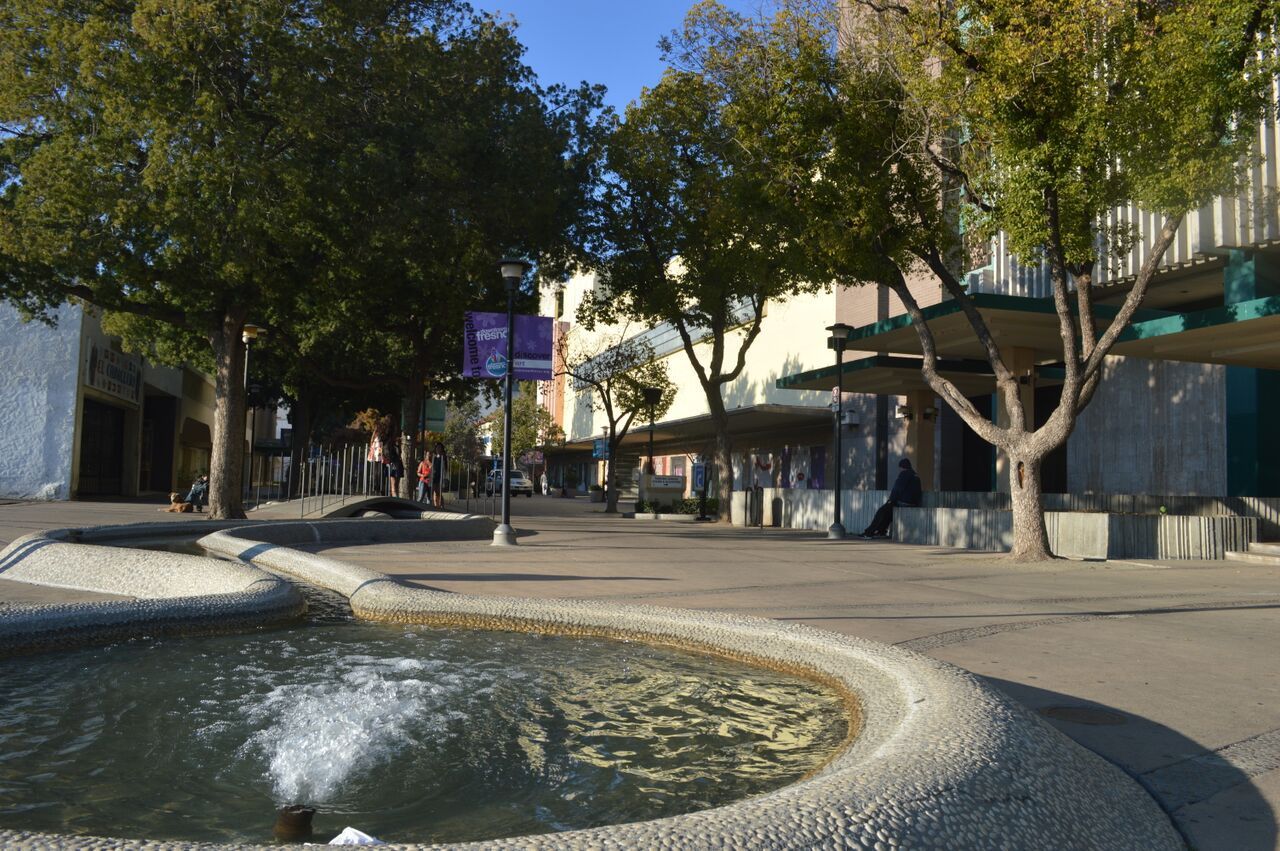 (Note this picture – like the others – was taken in January)
Remember the renders? And how I said they can be incredibly misleading?
Here is what the city presented when calling for the project:
Before: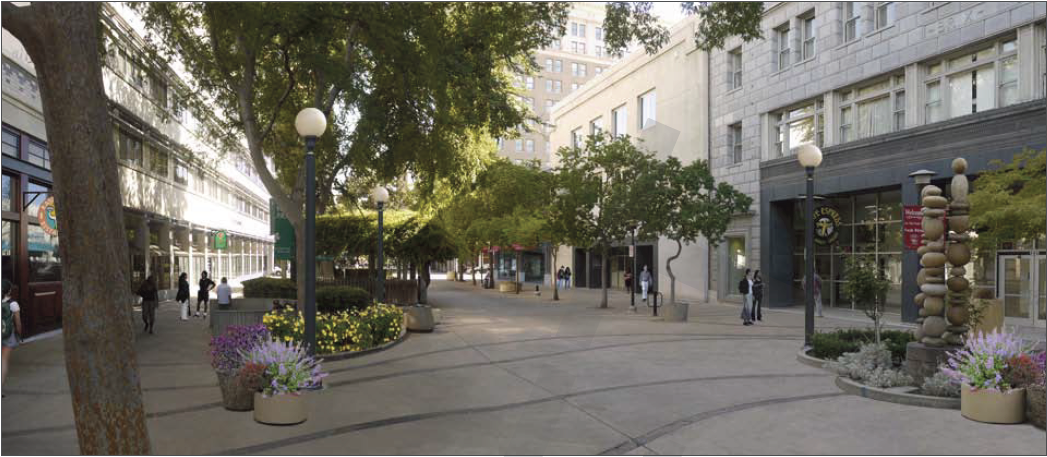 After:

Note the trees? Note how they're all magically mature and the same and all?
Here's the reality.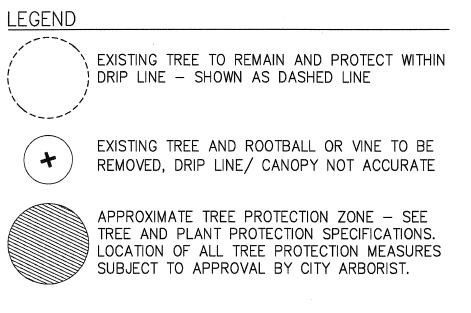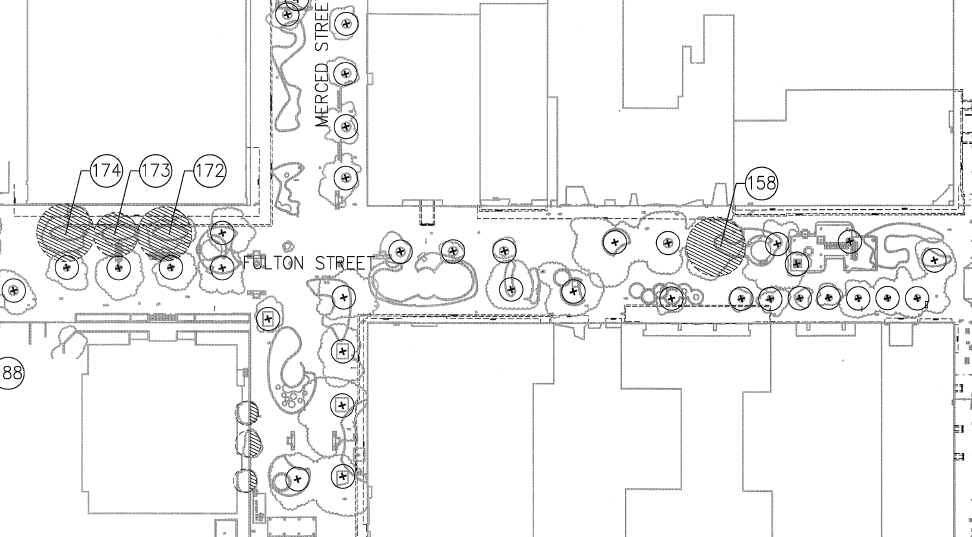 Massacre.
Here is the area by Peeve's Pub. Note the light markings showing the extension of the existing canopy line. All gone, except for a single lucky tree.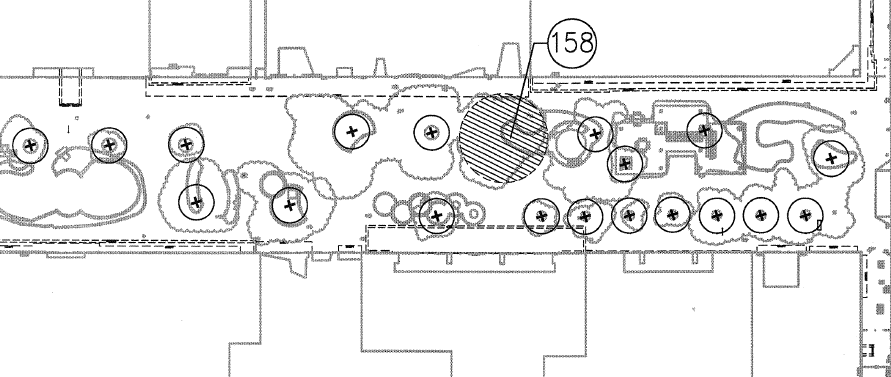 Let us look block by block.
Between Tuolumne and Fresno:
15 trees remain, of which 8 are "outside ROW and project boundary"
45 trees chopped down
Between Fresno and Tulare
14 trees remain, of which 3 are "outside ROW and project boundary"
38 trees chopped down
Between Tulare and Inyo
2 trees saved
58 trees chopped down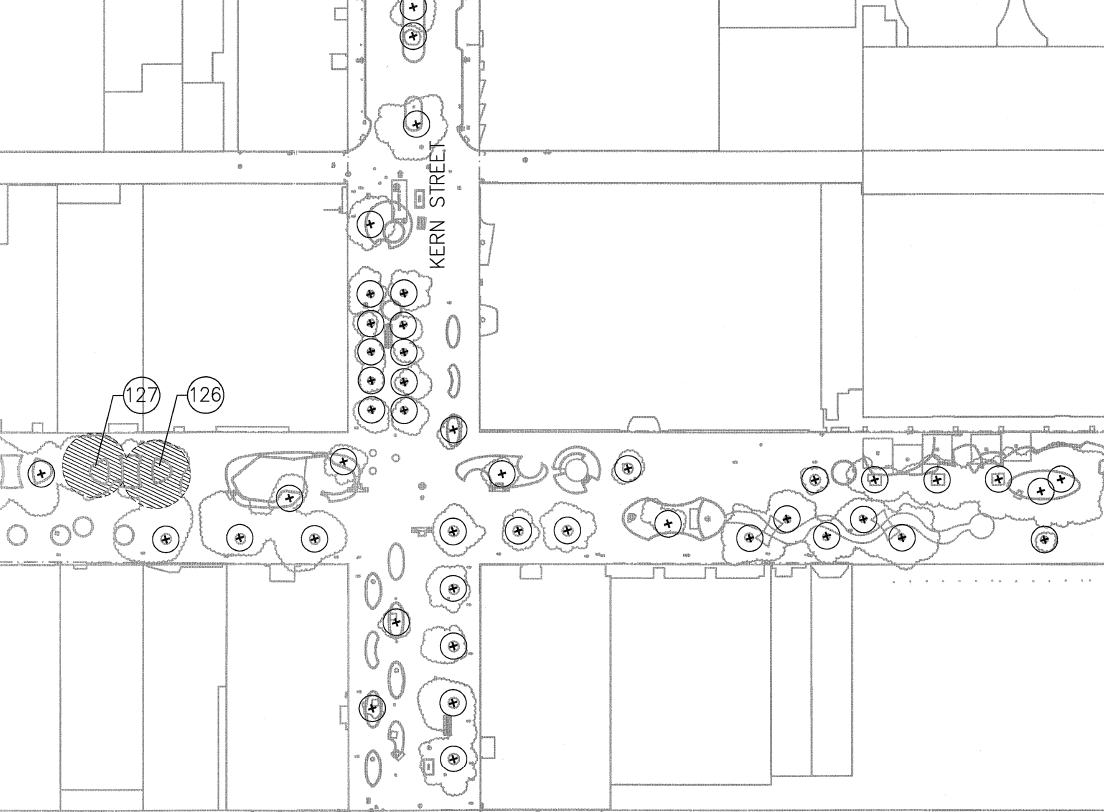 82% of trees removed.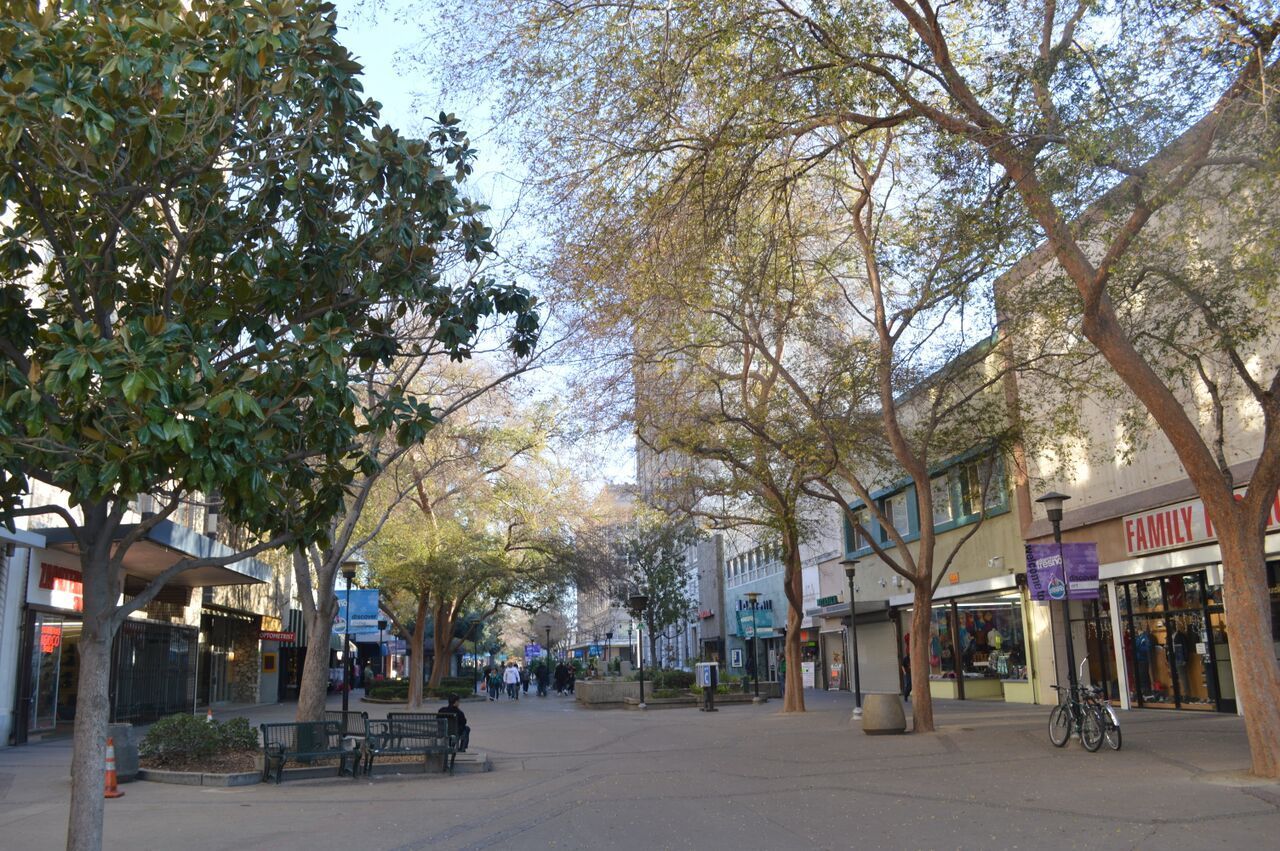 It took these trees 50 years to create the canopy we have today.
Compare Fulton Mall in the foreground, with Fulton Street in the background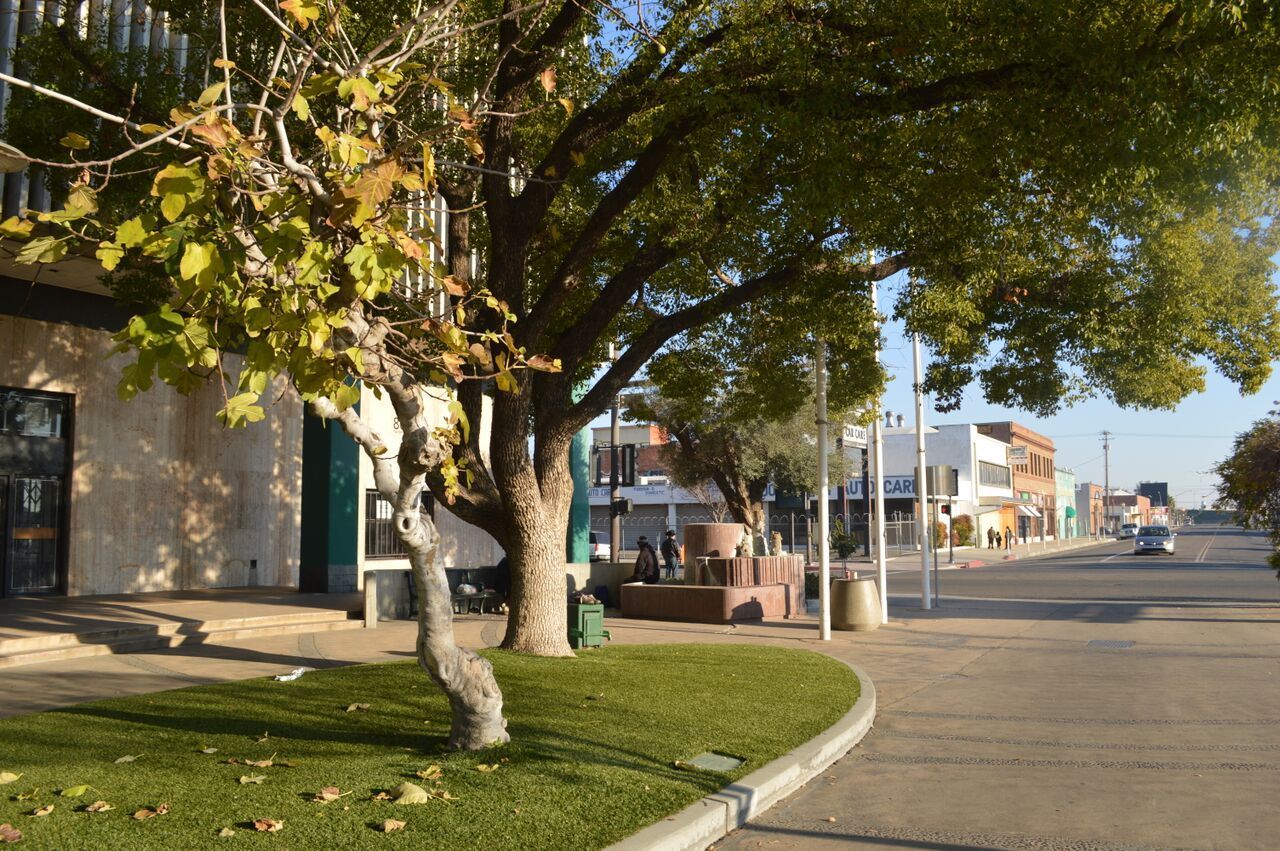 Get ready to enjoy this amount of shade for a very long time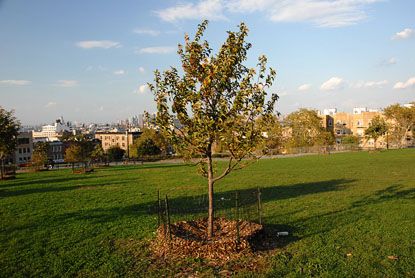 These make me especially sad.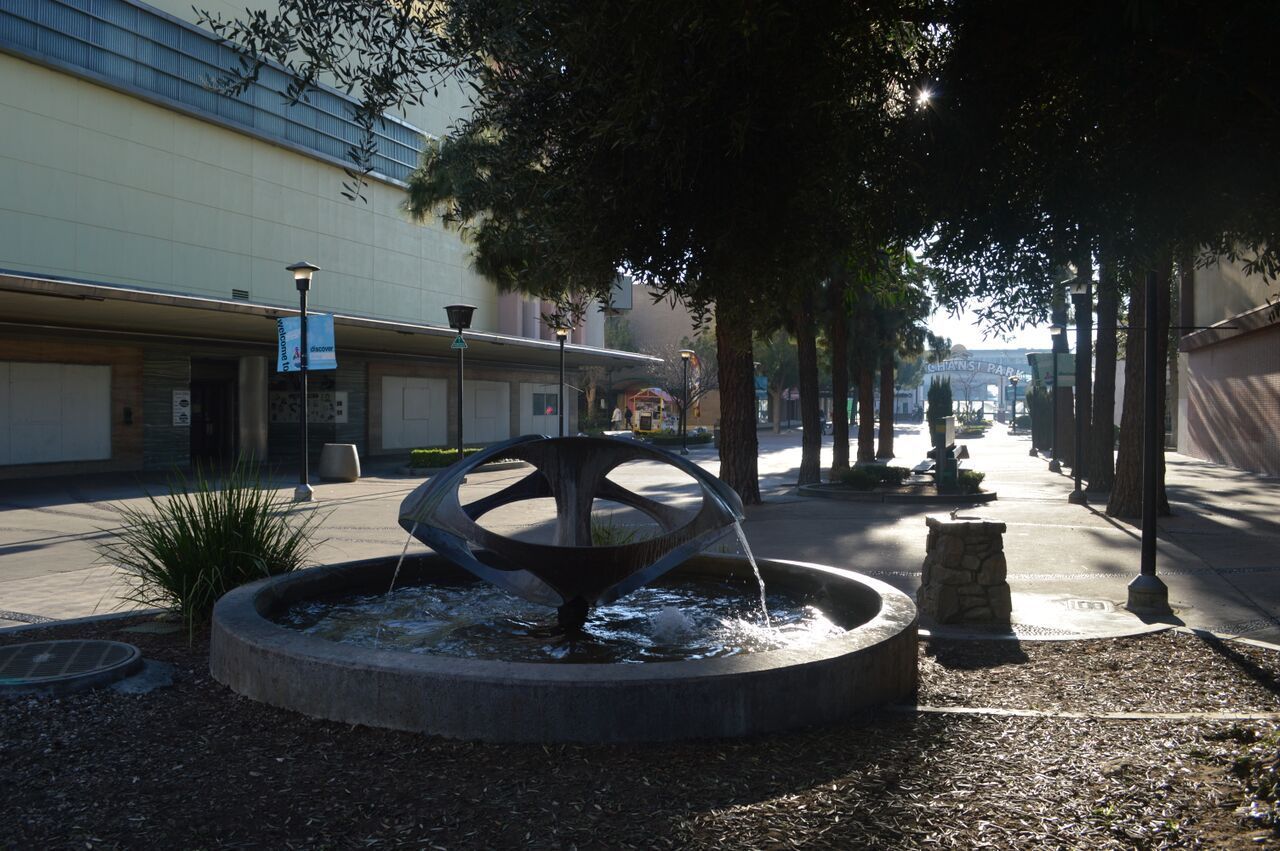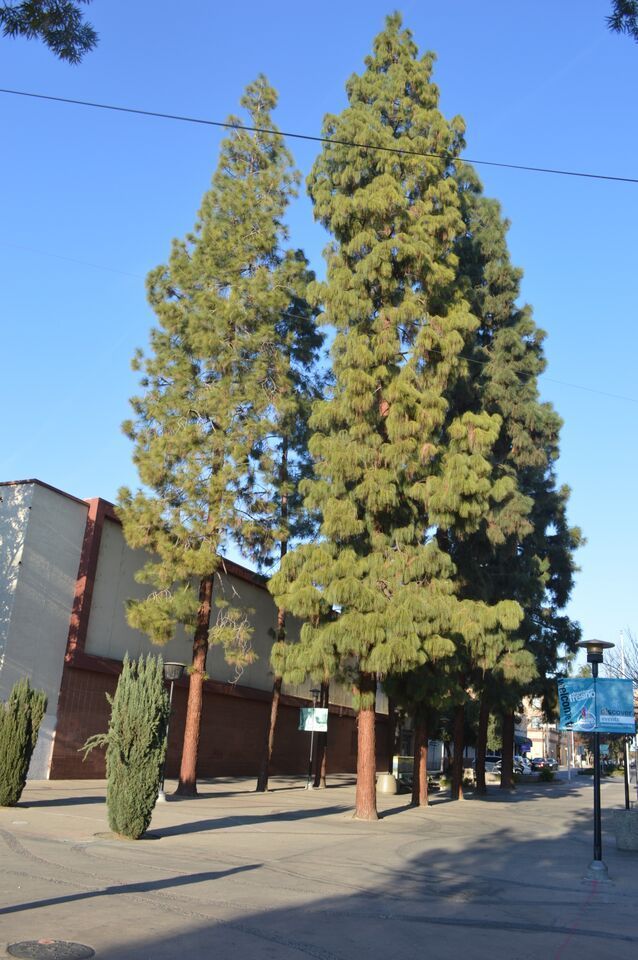 Worst air in the country, but please, let's remove mature trees so we can add cars!
….
So what's next?
Here is the original timeline

The star is where we are now. Whoopsie.
In reality, the bids are due August 24. The staff then needs to go through them and pick a winning bid. I would guess that around October it goes before the council for approval to grant the bid (assuming there is a suitable bid).
That is the last opportunity for those who wish to save the mall to demand changes or cancellation. What is especially important here is what the bid amount is. If the federal grant doesn't cover it, then there is a good chance the Tea Party segment of the City Council will demand it go back and have costs reduced.
At that point, the danger is that all the art and fountains get cut. You can't cut out a traffic signal or asphalt or sewer pipes. But a fountain? Easy to toss.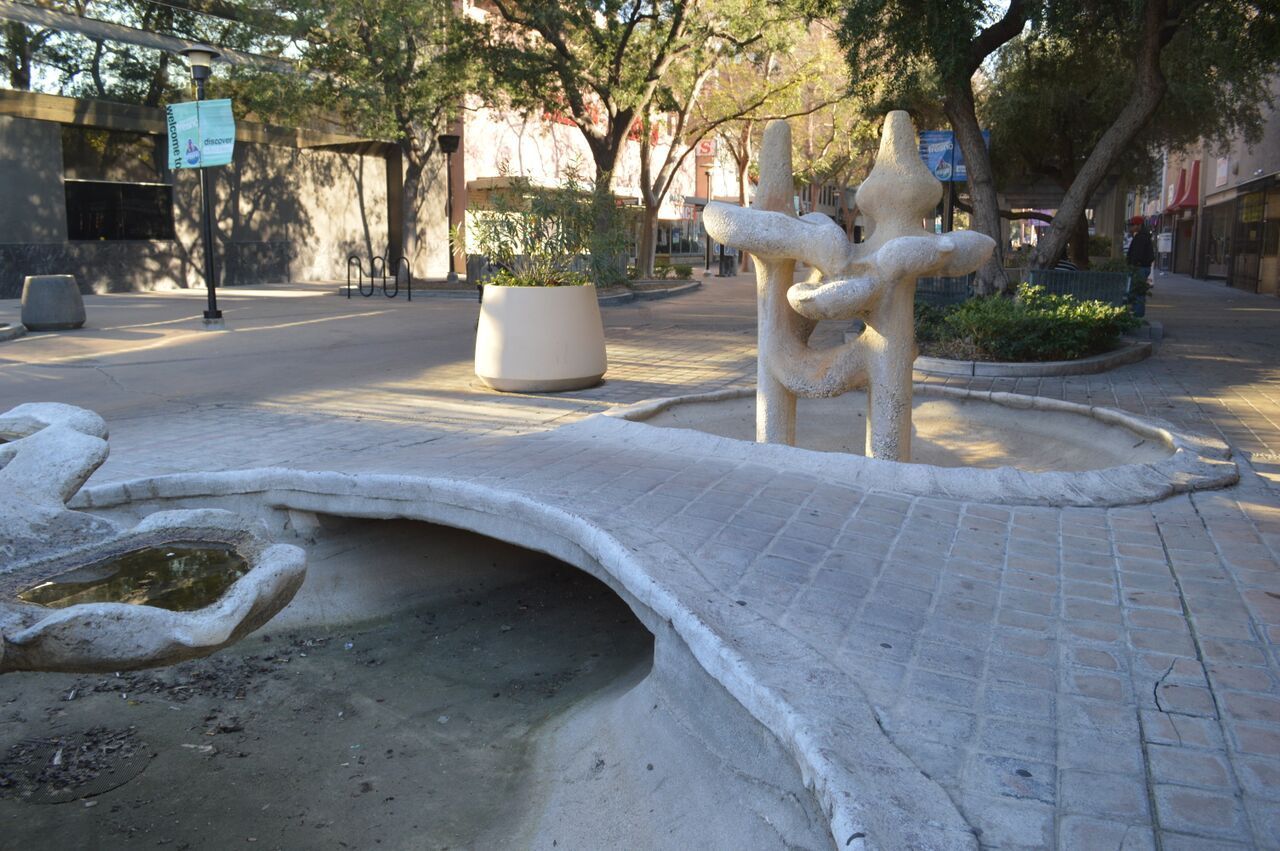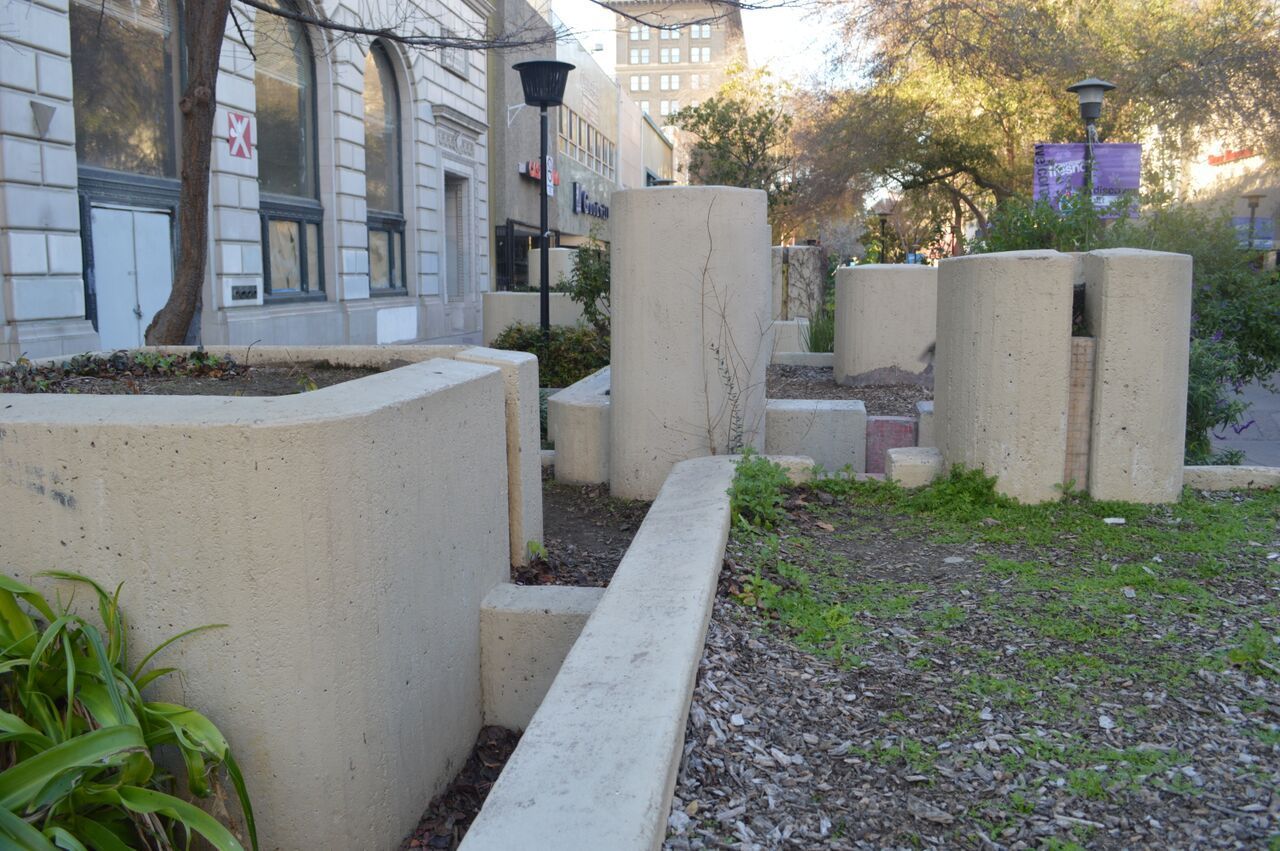 If approved without issue, construction could start as soon as January. If there are cost concerns, then the whole process could be pushed back at least 6 months.
Of course cost isn't the only reason the project could be stopped. Remember the fully fed funded BRT project?
Incidentally, the bids for the "BRT" project are due on September 8th. More on that soon. But not too soon. This post took forever.