Google has gone ahead and launched a really cool new program that shows you how much solar energy potential your rooftop has, how much money you could save, what size you should use, and what it will cost you.
They have a video explaining the project.
Problem is, it's only launching in three cities for now.
Wouldn't that be absolutely perfect for Fresno? After all, the potential for solar energy is ENORMOUS and yet adoption has been so limited.
And wouldn't you know it, Fresno is included (and most, but not all of Clovis, it ends at Temperance Avenue).
At the end, they explain that it is a limited launch at first. Boston, because that's where the project team is based, the San Francisco Bay Area, because that's where Google is, and Fresno "where one of our engineer's mom is from"
You cant zoom out too much.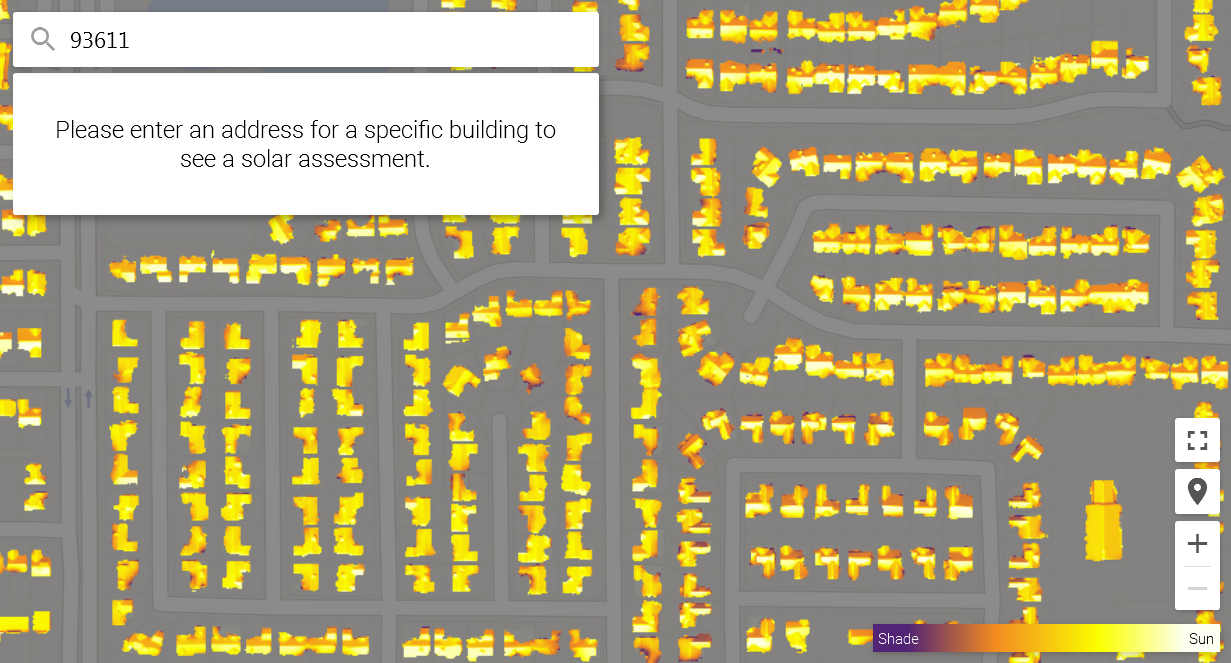 They want you to find your house, so they can give you personalized numbers.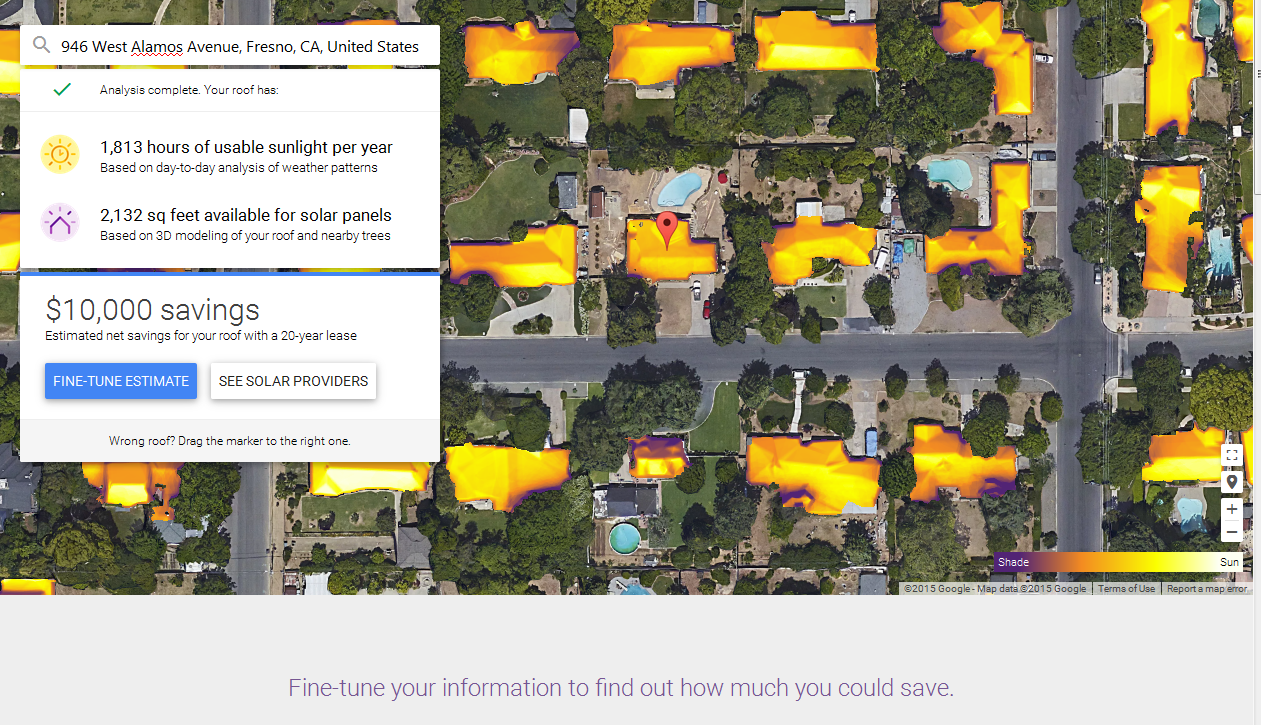 If you scroll down, there's some more, for example:
Total 20-year cost with solar

Includes above costs and incentives.

$16,026

Total 20-year cost without solar

Assumes

2.2

% annual increase in electricity prices.

$37,556

Total 20-year savings

Net present value at

4

% discount rate:

$10,372

.

$21,530
Check it out for yourself, and see what your house potential is.
https://www.google.com/get/sunroof
Hopefully this project helps people get serious about adding solar to their roof.