A critical east-west connection in Fresno will be getting bike lanes in the near future, as Fresno State received a grant that will help fund construction.
The following map shows Fresno State and existing the bike infrastructure. Barstow is the only east-west route, as Shaw has been designed to be very dangerous for bicycles. The A-B line is the rough extent of phase 1.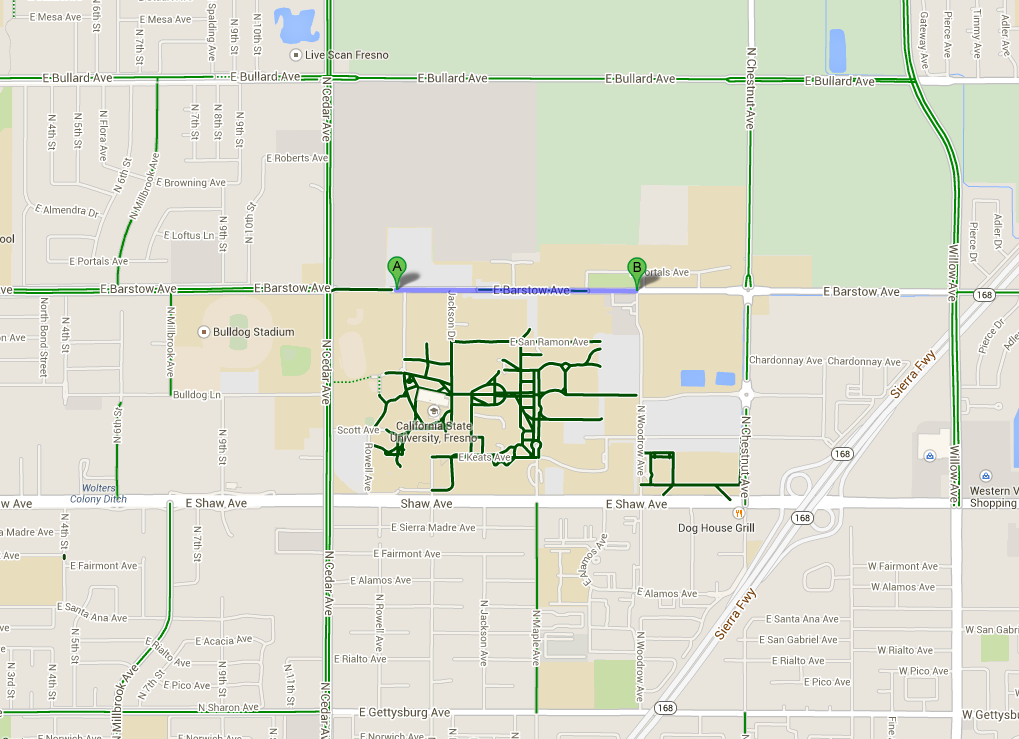 Back in August, the state released the list of projects to be funded under the Active Transportation Program for 2014.
Here's what Streetsblog wrote:
Under the ATP, the CTC is preparing to distribute $221 million for projects and programs in two categories: a statewide competition and a separate competition for small rural and urban projects. A third category of funds will be distributed later this year through the state's largest Metropolitan Planning Organizations (MPOs) (more on that below). Click to read more!