It is Bike Month, and there are a few exciting bike-related activities going on, one of which includes lots of free stuff. We may have ended April with some negative bike news but even that can be changed (maybe). Let's use bike month to push Fresno and Clovis to make cycling better for everyone. Besides the three events that are scheduled below, I'll try and finish my series on bike commuting here in the valley over the course of the month.
Let me start off with the item that has prizes, because that's probably the most exciting bit.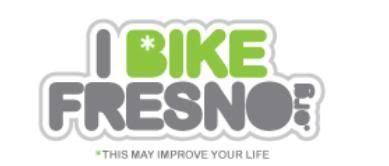 Ibikefresno is once again hosting the million mile challenge. How it works is super simple. You visit their website, and then register in the top right corner. You then set a goal for how many miles you think you can ride in May. The goal itself doesn't matter – it's all for you. If you never ride your bike, set something like 5 miles, and you may be surprised when you hit it. Don't let the road racers with their 1,000 mile goals scare you off, it's all about personal achievement. Click to read more!