In 1993, the Clovis General Plan called for the concept of "Urban Centers" to be included in future sprawl/growth.
In 2003, after years of work, the "Loma Vista Specific Plan" was released, setting (what appeared to be) strict guidelines on the development set to happen as the city took over agricultural land to its east at the southern edge of the city. The city was ready to grow and it appeared that they wanted to correct at least some of the mistakes of previous sprawl expansion.
Rough Boundary of Loma Vista Plan area. Residential development is clearly underway in the west. The majority is still prime agriculture, for now.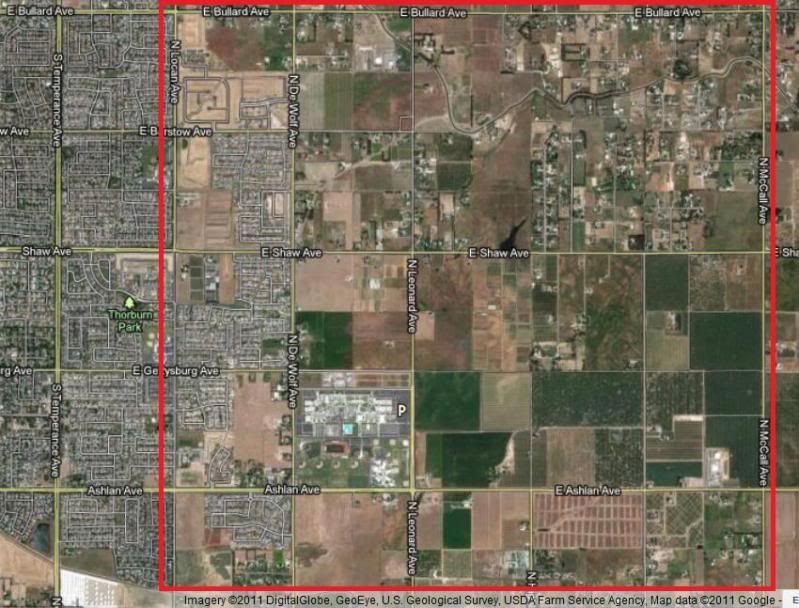 Click to read more!