This past weekend was the return of the Fresno Urban Sound Experience, or FUSE fest. This music festival aims to accomplish two goals: Highlight local bands, and bring people to downtown venues.
The festival has been held since 2008, and this year has been the largest. It was also my first time visiting. As $20 bought access to every show over two days, I decided it was well worth a trip.
The organizers clustered venues on the two nights. Friday was the south end of downtown, with Saturday being at the north end.
Note: Map shows Karma which dropped out and was replaced by "The Downtown Club" on the same street.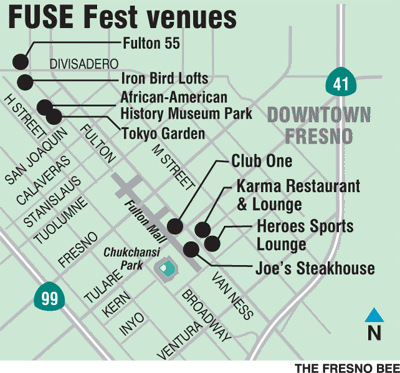 Fresno Bee Click to read more!