Less than a month ago, I noted that LA hired a pedestrian czar, and one of her first duties was to begin installing continental (ladder-style, or zebra) crosswalks at dangerous intersections. I called on Fresno to follow suit, both in hiring a bike/ped expert, and in beginning an inexpensive, but highly effective process of converting crosswalks to the more visible style.
A continental crosswalk in downtown LA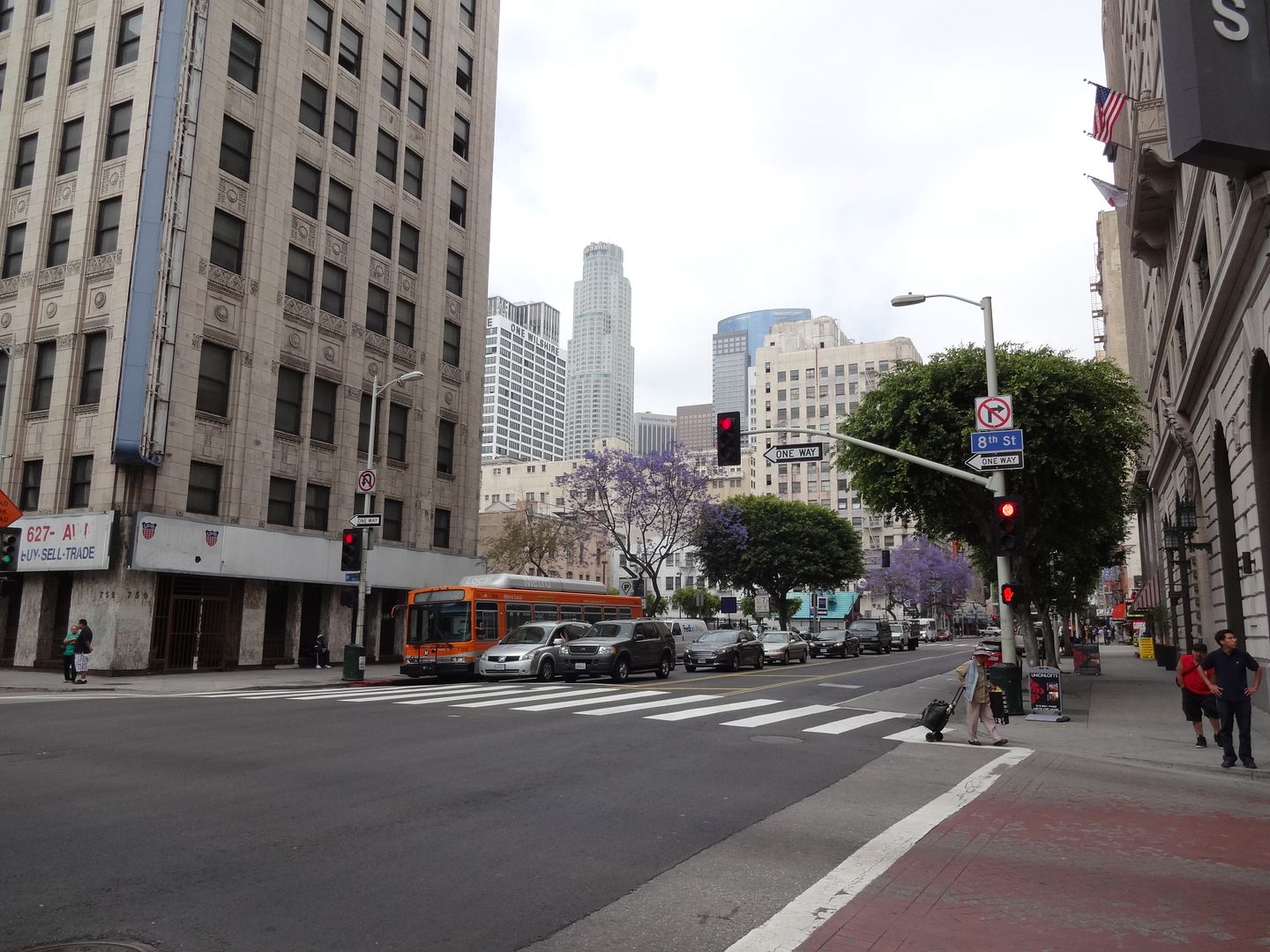 Well, according to a local TV station, LA has upped their game.
Last year, Murphy, along with former mayor Antonio Villaraigosa
announced a project to test the system by upgraded 50 of the most
dangerous intersections, including 7th Street and Alvarado Street,
Hollywood Blvd and Highland Avenue, Slauson Avenue and Western Avenue,
as well as others. Click to read more!