A few years ago, Clovis developed master plans for future residential areas of the city, namely the Harlan Ranch and Loma Vista areas. Both of these master plans required that all new development include a new trail system, and provide the necessary connections so that cyclists and pedestrians can use the trails for recreation and commuting. Most developers comply with the requirements and build the trails. They realize that it's an important asset that will increase the value of their property and make their new homes easier to sell. Residents who move in expect that the planned trails will materialize. Some developers, however, disagree. They care only about the shortest of terms, and request that the trail requirement be removed so that they can fit in one extra lot, or a larger backyard somewhere. Sadly, the city is usually quick to agree to these changes, even when the developer wants to
block existing trail connections with a masonry wall.
. This month, another developer is at it again, and is requesting that their new subdivision not include any trail at all. Like usual, the city is ok with it, even though once these homes are built, the missing trail will be all but impossible to build in the future.This type of policy not only hurts future residents, but current residents who bought their homes with expectations that the master plan will be followed. Map showing the proposed trail link being eliminated, in the red bubble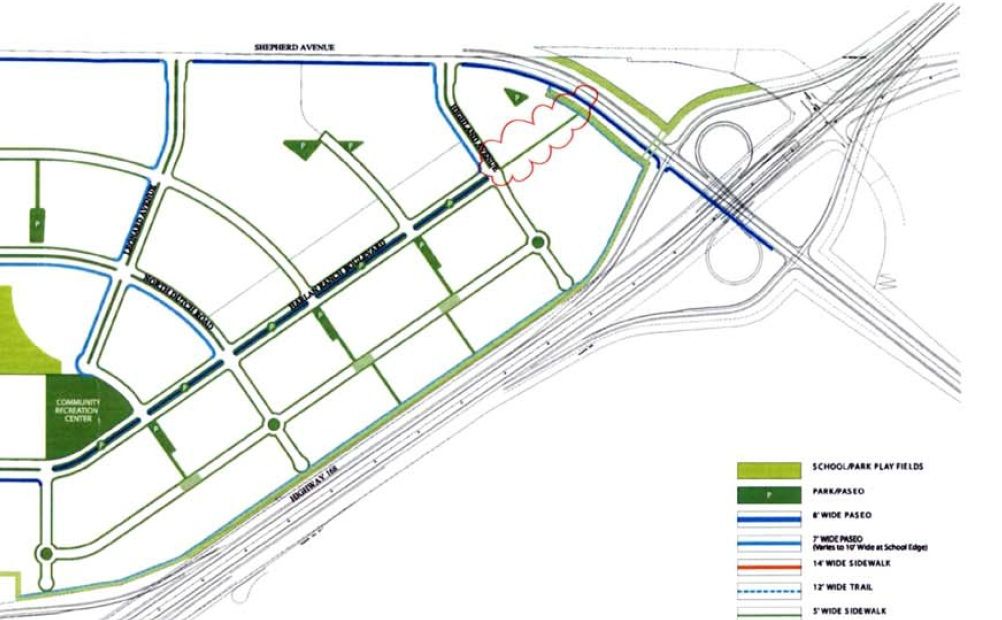 Image showing the existing trail was planned to continue straight….now it will just end. Existing homes to the north will lose a planned amenity.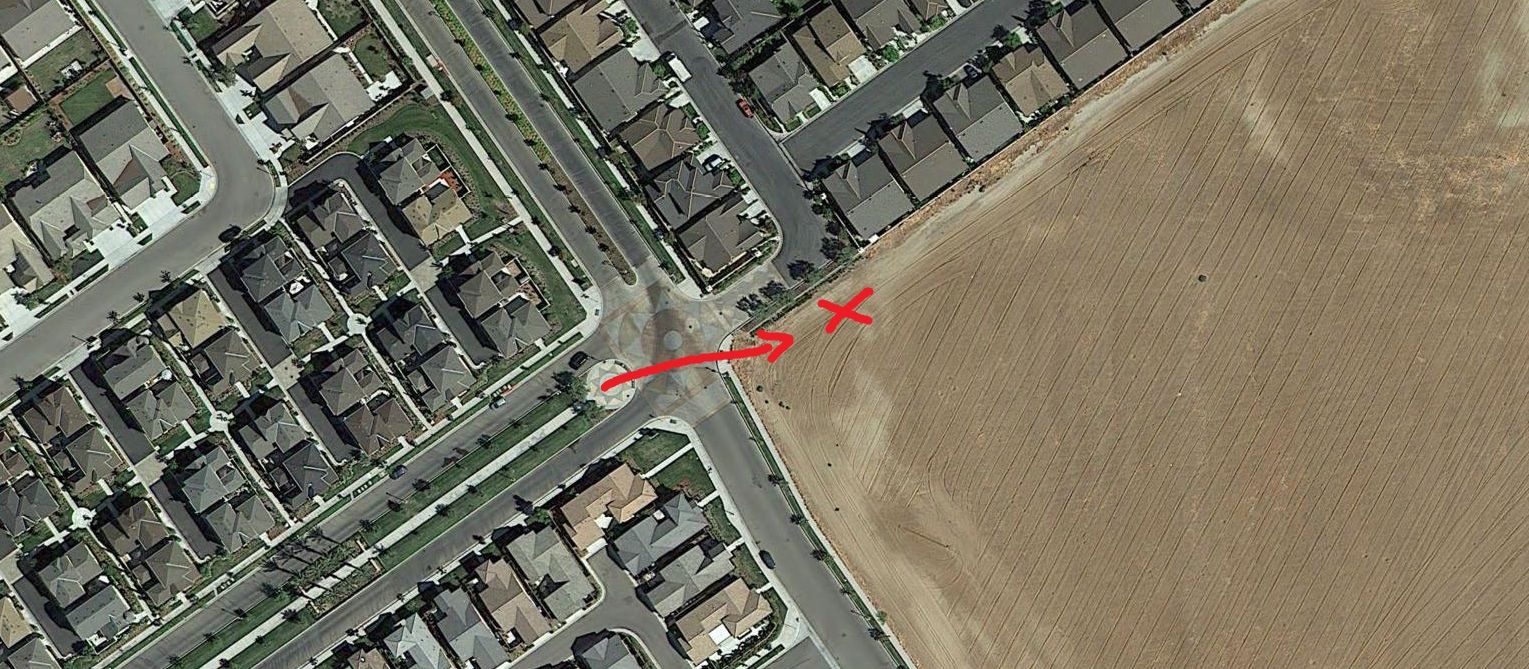 That's not all – in the master plan, this property was zoned for high density residential (15.1-25 units per acre) and the developer asked for the city to change the zoning to medium density (4.1-7 units per acre). Of course, they got that change. So the developer wants to build suburban housing instead of apartments, AND they want to eliminate the path requirement? The
item being discussed
(PDF) goes before the planning commission on April 25th, which is open to the public if you want to speak against the change. Incidentally, if you look at the previous image, notice something….even though everything you see here, the roads, houses, sidewalks etc were all built within the past 8 years, it was done wrong. The crosswalks don't connect. Three curb ramps point diagonally and one only points in one direction. In all cases, pedestrians and cyclists must leave the crosswalk and enter the center of the intersection to cross the road.