The last portion of this post has been updated.
As part of their attempt to privatize public space in an unprecedented land-grab, Yosemite Ranch is going all out to bus supporters to the planning meeting, a meeting almost nobody would have known about had it not been for Bill McEwen's column in the Bee.
They've posted a flier on their facebook page which is quite unbelievable.
Let's ignore for a second the mistakes in spelling and grammar and such (an elipses made of commas, really?) and focus on the message.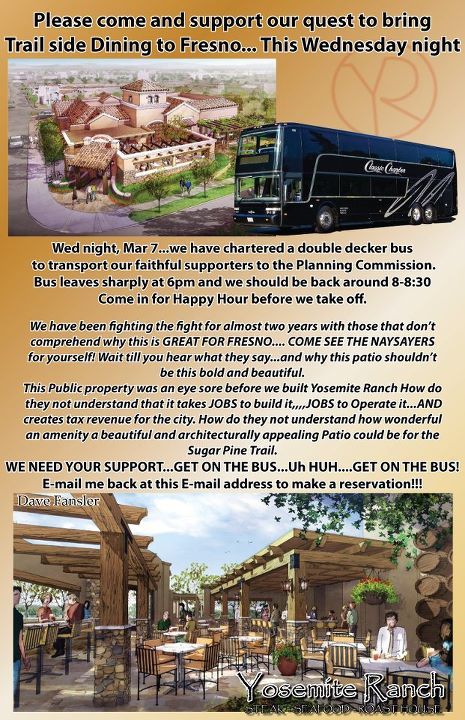 -They've been "fighting the fight" for two years, but who were they fighting? The process was done in secret and not made public until recently. Must have been quite the fight. Click to read more!