This is a continuation of pictures from Mexico City.
Older entries:
Mexico City Periférico construction in pictures
Mexico City Metrobús in pictures
Here I look at sidewalk and pedestrian infrastructure, some bikes, light rail, the airport and even some ancient roadways.
In downtown Mexico City, I spotted a brand new separated bike lane, with a green bike box and all. Note the two folks using the Ecobici bikeshare bikes. Also note the public tourism bus.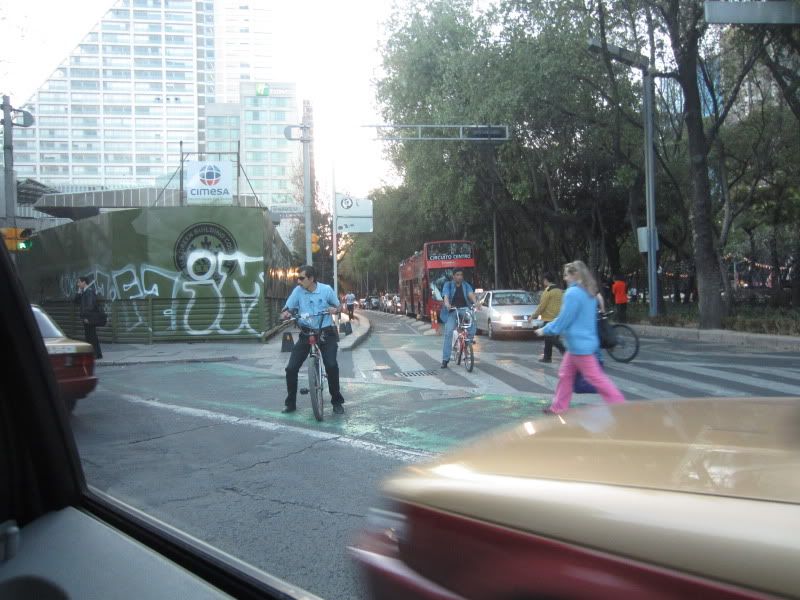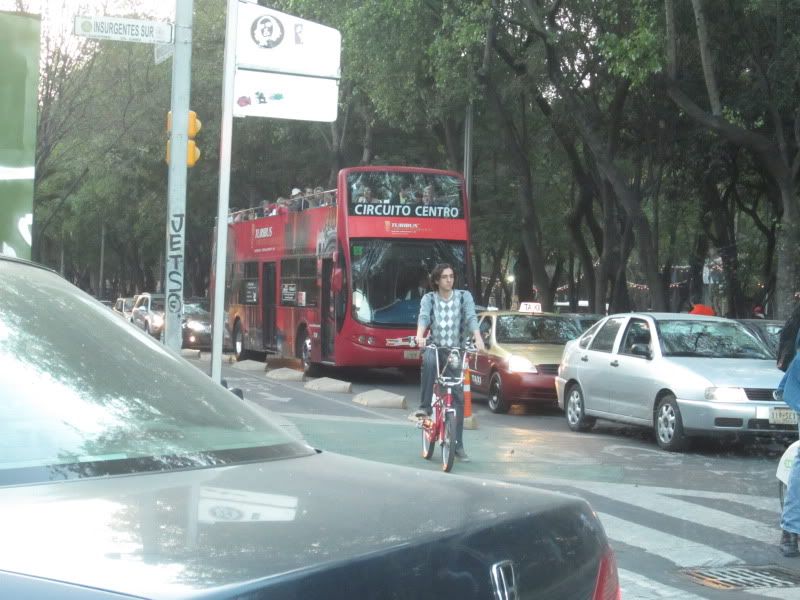 On foot, we explore the neighborhood of Tlalpan. Small local parks are pleasant.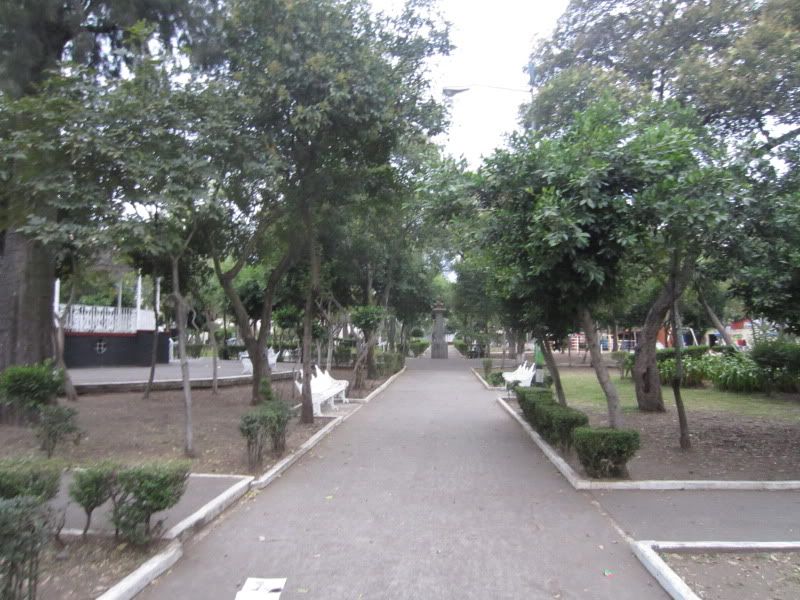 Sidewalks have many, many trees, but the trees do a good job of making the concrete very uneven. Click to read more!