Due to upcoming High Speed Rail (HSR) construction, Greyhound will be relocating from their own station near Chukchansi Park to a vacant section of the Fresno Amtrak Station. This move is scheduled for later this year, and will remain this way until the new HSR station is constructed, with space for Greyhound. That is, the lease runs for 10 years, but Greyhound is allowed to leave whenever their new waiting area is finished.
Greyhound ticketing and waiting will be kept separate from Amtrak, as can be seen in the site plan: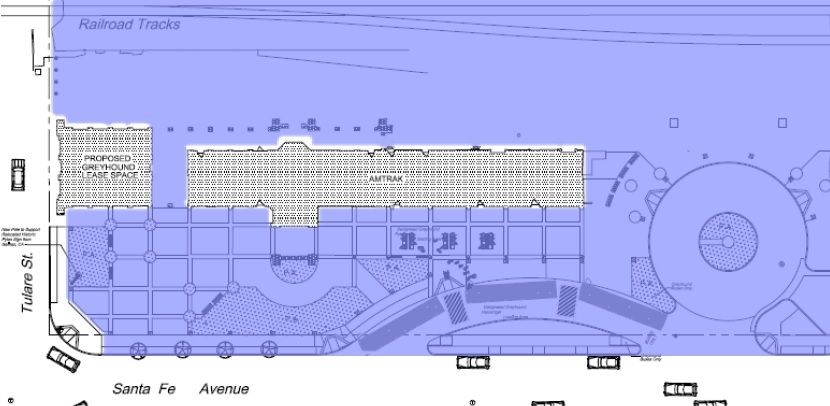 The new Greyhound will be fronting Tulare. Because the train station is a historic site, they cannot modify the facade at all, except to add some appropriate signage. Click to read more!