Here are the rest of my thought about Philly, in which I spent a whole day! Part 2 is here.
—–
When we left off, it was evening and I was walking around center city. This was on a Monday, and things were oddly quiet. Certainly not the hustle and bustle of NYC.
I noticed an oddly placed sharrow for bikes.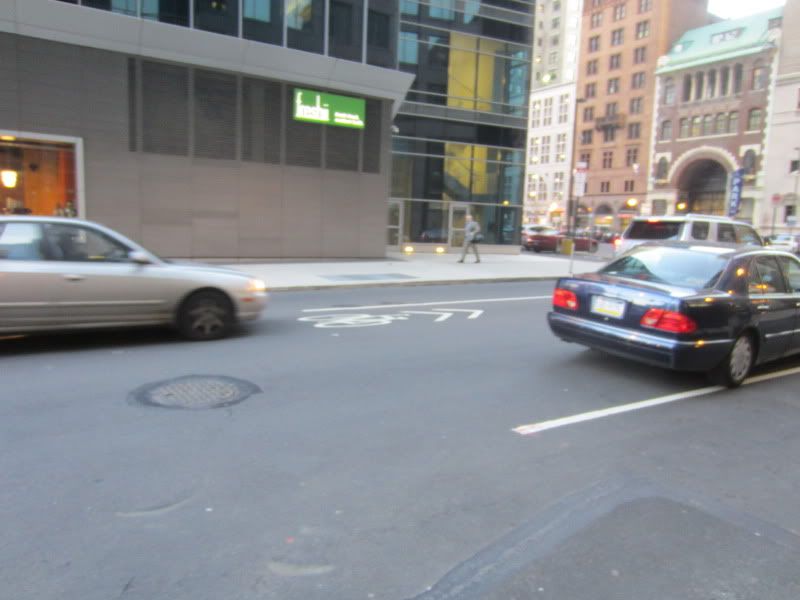 The city has great signage for pedestrians. Lots of signs and even maps. This was was oriented so the top of the map is "forward" making it very useful for pedestrians. My one complaint was the location up there makes it hard to read for those with poor eyesight.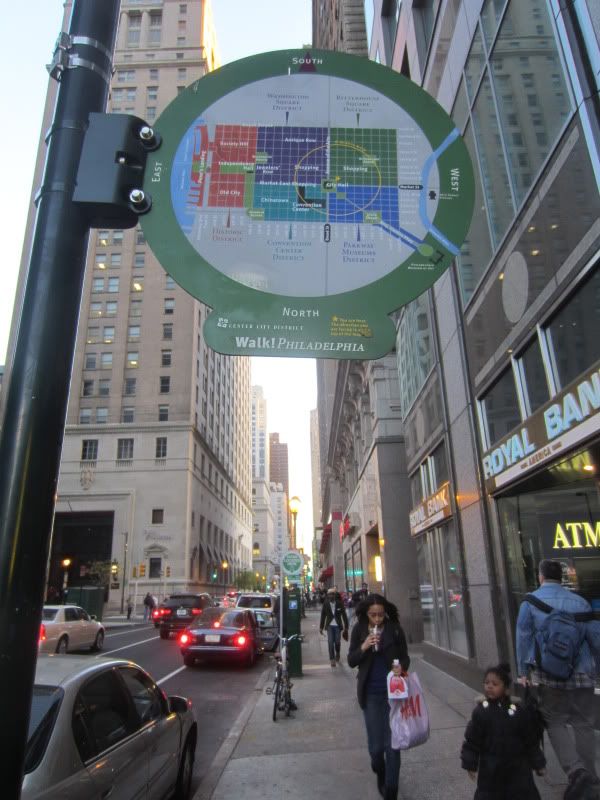 Philly has much more extensive bike infrastructure than I was expecting. When bike lanes didn't fit, they had bus/bike lanes. One thing is that they could do a better job painting them. Click to read more!