Mark your calendars for June! There's exciting news for fans of the most important trail in the Fresno area. I'm talking about the Sugarpine/Old Town Trail which runs from River Park in Fresno, up to Shepherd, down through Old Town Clovis, and then ends south of Sierra Vista Mall.
The trail has had a missing link through Old Town, where the old railroad was turned into a parking lot. In that section, the trail mysteriously vanishes, and trail users must find there way to the next section through a local street.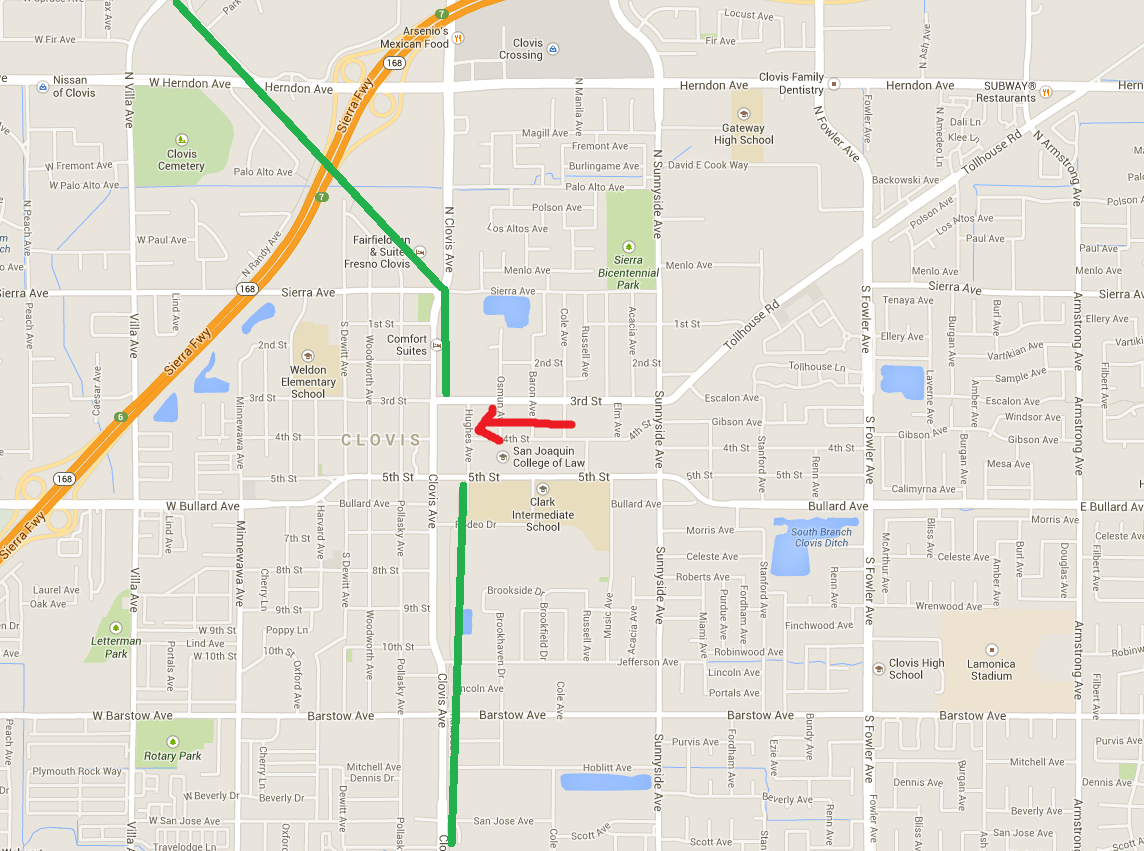 While the local road isn't particularity problematic for experienced trail users, there is absolutely no way-finding signage. Those not familiar with the trail may assume it just ends there. There are also no intersection treatments, and lighting is poor. Click to read more!